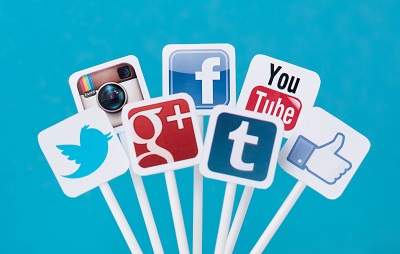 A Writer's Guide to Creating Content for Social Media: Best Practices & Helpful Tips
As freelance writers, we're often called on to create meaningful, engaging content for our client's social media channels. Creating content for social media, however, isn't always an easy task.
While our clients' brand will dictate the tone, voice, and topic of each post, it is our responsibility to follow the best practices and guidelines for each social media platform.
What works on one platform may not work on another.
That's why freelance writers must be well-versed in everything from Twitter's character count limits to what the best hashtag strategy is for Instagram.
In this guide, we'll show you:
The character counts to follow for every popular social media platform
How to use different types of media and content on social media
The best way to use hashtags in your social media content
Let's get started.
Character Counts: Limitations, Not Necessities
Every social media platform puts character count limitations on user posts. This is done to ensure that their app doesn't become a blogging site and to manage the experience for users.
As a result, freelance writers need to understand how much 'space' they have to work with when crafting social media content.
However, don't think you need to meet the maximum character count for each post. Social media best practices indicate writers should do the opposite.
For instance, while Facebook allows a maximum of 63,206 characters per post, SproutSocial found that the ideal post length is only 40-80 characters!
Take a look at the character counts for each platform along with the recommended character count for the best results:
Facebook: Know Your Limit: The Ideal Length of Every Social Media Post
Post: 63,206 characters
Comment: 8,000 characters
Recommended: 40-80 characters
Twitter:
Instagram:
Post: 2,200 characters
Hashtags: 30 hashtags
Recommended: 138-150 characters
LinkedIn:
Status Update: 1,300 characters
Recommended: 50-100 characters
Pinterest:
Board Description: 500 characters
Pin Description: 500 characters
Recommended: 60+ characters
YouTube:
Video Title: 50 characters
Video Description: 5,000 characters
Recommended: varies
Each platform has its own set of ad character limitations, as well. Be sure to double-check those before writing social media ad copy.
Use SproutSocial's social media character counter to make sure your copy is within limits.
Understand the Demographics for Each Platform
Each social media platform attracts a range of demographics. These audiences may or may not align with your client's intended market.
Knowing the general demographic of each platform will guide your decision on which social media network to write for, as well as what type of content to create. It's important to tailor your content topics to the specific platform and audience so you can achieve your client's marketing goals.
For instance, you wouldn't post a viral video of a cute dog with a witty caption on a social network made up of business professionals like LinkedIn. That content would fare far better on Instagram or Facebook.
Likewise, the audiences on older social media channels like Facebook and Twitter are not the same users engaging with newer apps like TikTok.
Before you start writing social media copy, it's important to review the general demographic of each social media platform to help guide your work.
Drive Results through Proper Social Media Post Formatting
Thanks to character limits and various functionalities, each social media network has its own way of formatting a post.
From headlines to emojis, hashtags to spacing, so many aspects go into formatting the perfect social media post on each network.
Keep these quick formatting tips in mind when creating content for each social media platform:
Facebook:
Shorter is better! Try not to write a novel with each post. Short and sweet is key.
Use emojis. Studies show that Facebook posts with emojis outperform those without.
Shorten links. Don't post a long article or resource link and muddy up the post format. Use a tool like bit.ly instead for a cleaner post appearance.
Twitter:
Instagram:
Hashtag placement is key. We'll get to hashtag strategy in a second, but remember to either "hide" your Instagram hashtags by placing them in a comment or pushing them to the bottom of a caption using line breaks.
The first line can make or break a post. Instagram truncates captions after the first few words or so. Meaning, it's critical to capture the reader's attention immediately.
Use line breaks. Instead of formatting your Instagram caption like a paragraph out of a textbook, use line breaks after every one or two sentences to make it readable.
LinkedIn:
Use media. LinkedIn allows users to attach images, links, videos, and more to their posts. Take advantage of it!
Don't overdo the hashtags. Hashtags are a great discovery tool on LinkedIn, but using too many is seen as a spammy practice.
Tell a story. Too many users use LinkedIn to sell, sell, sell. Stand out by formatting your posts like a story! Get creative with line breaks, media, emojis, and hashtags while staying true to the brand's voice.
Always keep in mind that what format works on one social media channel may not work on another. This is why it's imperative to write a unique post copy for every platform.
The Best Types of Content to Post on Each Social Media Platform
As a freelancer, you may also be asked to curate or create various types of media for your social media posts. However, just like formatting and emojis, different types of media perform better on specific social media platforms.
According to Entrepreneur, the following types of content perform best on each social network:
Facebook: Videos, live video, curated content
Instagram: High-quality photos, Instagram Stories, live video
Twitter: News, blog posts, GIFs
LinkedIn: Job posts, company news, professional content
Pinterest: Infographics and step-by-step guides
Other commonly used types of media include:
Links
Podcasts
User-generated content
Testimonials
No matter what type of media you or your client choose to post, ensure that it is optimized for the respective platform before posting. This includes sizing images to platform restrictions, exporting videos for best playback quality, and checking audio levels on live videos before streaming.
Always, Always, Always Include a Call-to-Action
Want your target audience to shop for a product? Tell them!
Need users to click on a blog post? Show them where to go.
Looking to grow your follower base? Ask people to follow your account.
Without a call-to-action (CTA), your social media post is just another pretty picture or video on a user's feed. And you don't want your copy to get lost in the sea of social media content, do you?
The CTA will vary based on the platform you're writing for, too. On sites like Facebook, LinkedIn, and Instagram, you have a little more room to work with and can test out lengthier CTAs. Twitter, on the other hand, will require a short, sweet, and to the point CTA that gets the job done!
Get creative with CTAs and use them to drive user action from your social copy. If you're stumped, try using any of these CTA examples from Adespresso!
To Hashtag or Not to Hashtag, That is the Question
As writers, we all have a love/hate relationship with hashtags.
On one hand, hashtags are a great vehicle for users to discover your client's social media content, even if they weren't following them. On the other, they can appear clunky or even overly promotional if used incorrectly within a post.
Hashtags can be used to compile user-generated content, allow fans to follow a specific promotional campaign or event, and to add context to a post. But these strategies only work when hashtags are implemented properly.
First, do your homework. Research which keywords are being used by influencers and other brands in your industry. Use tools like Hashtagify.me to identify new and trending hashtag opportunities, too.
Then, strategically place the hashtags in your social media copy. For platforms like Twitter and Facebook, this means using hashtags in the middle of a sentence. Instagram and LinkedIn posts, on the other hand, do well when the hashtags are placed at the bottom of the post.
Be careful not to overdo it with hashtags. More isn't always better! Check out the optimal amount of hashtags per social network:
Facebook: 1-2 hashtags per post
Twitter: 1-2 hashtags per post
Instagram: 5-10 hashtags per post
YouTube: 2-3 hashtags per video
LinkedIn: 1-2 hashtags per post
Pinterest: 2-5 hashtags per pin
Fine-Tuning Voice and Copy Approach
Although formatting, hashtags, demographics, and media are all critical to a successful social media strategy, it ultimately comes down to the writer's ability to connect with the audience.
This is accomplished, as you know, through the use of a brand's voice.
Your client should hopefully provide you with details or guidelines regarding the brand's respective voice and tone. Use this as the foundation of your copywriting and adhere to all brand messaging guidelines.
Remember how we said to always include a CTA? How actionable will that CTA be if you write in a passive voice? Not at all.
That's why it's imperative to always write in an active voice for social media content. Not only is it easier for users to comprehend, but it also positions the brand as an authority.
Rather than saying "Our online store was launched last night," switch it up to "We launched our online store!" or "Our online store is live!"
Once you've got the voicing down, it's time to focus on the most important aspect of writing for social media: speaking to the audience.
Don't write as if you're talking to yourself or the client. Write as if you're the brand speaking to its target market (which is exactly what you're doing.)
Whenever you're creating post topics, curating content, or writing the latest social media ad copy, the audience should always be your focal point. Ask yourself questions like:
"Does this topic resonate with my audience?"
"How will my audience react if I write like this?"
"Is my target audience interested in this particular video?"
"If I use industry lingo, will my audience understand it?"
If you don't focus on an audience-first approach, your social media writing will have difficulty generating results for the client.
Put Our Social Media Writing Best Practices to Use
Now that you know what character counts to follow, where to use a CTA (everywhere), and when to use active voice (always,) you're ready to start writing for social media. Go out there and write!


Anne is a copywriter and digital marketing specialist currently residing in the Greater Nashville area. Originally from New England, she leverages her three top talents (writing, marketing, and coffee consuming) for businesses and brands of all sizes across the globe.
Anne is a 2013 Marketing Communications/Advertising graduate from Western New England University in Springfield, MA. She credits her launch into writing to her legendary elementary school poem about pizza that wowed the judges and won the creative writing award in her school district.
When not writing or working on marketing campaigns, you can find Anne at a coffee shop, exploring somewhere new, or training in martial arts as a 3rd degree black belt.