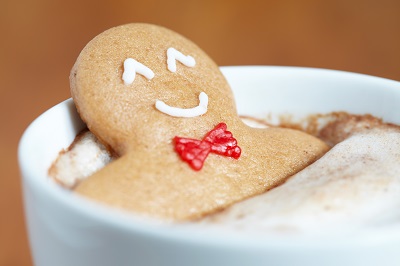 Why the Holiday Season is THE Time to Create Awesome Content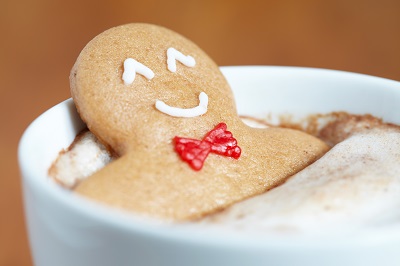 What are your potential customers doing for the holidays? Chances are they are visiting family — and spending time on social media to pass the time. That makes the holidays a great time to post content. It keeps you in front of your customers, inciting them to remember you when they are back to their regular routines. It's also the ideal time to create new content for the upcoming year.
Here are some tips for holiday season success…
Build on Holiday Happiness
Forecasts show that people will be spending more money online this year for their holiday shopping, which gives you a perfect opportunity to guide them to your products and services. With a strong social media strategy built around great content, your business is sure to grow.
Additionally, if you have content that is tightly tied to the holiday season, such as a guide for recycling holiday wrapping items, or an end-of-the-year credit checkup, updated content will make sure that you're sharing that far and wide.
The end of the year is also a great time for "Top 10 Lists," sharing insights from the past year, or predictions for the upcoming year.
Take Advantage of Family Time Boredom
Many of your potential customers may be out of the office, but that doesn't mean they're out of touch. People always have their smartphones handy, and often pass the time by checking online while they are visiting their families. This means you can guarantee that people are on the social media sites you're using, and you need to be there too – sharing your content.
Because people aren't constrained by their office schedule, you might want to schedule your content to run at different times of the day. For example, during the regular workweek, a 9:00 a.m. Eastern Twitter post can get tons of engagement. But, during the holidays people aren't always up and online that early. So try out different times of day to see when you get the most engagement. And don't forget the weekends — that typically dead time can be prime shopping and reading time for patrons over the holiday season.
Use the Holiday Downtime to Create, Create, Create
This time of year can be really quiet, so it's a great time to focus on creating content you can share in the new year.
Need additional help? Hire a writer or other freelance professional to hammer out some content pieces focusing on early 2016. You'll be set when everyone comes back after the holidays and you won't have to scramble to create relevant content on the fly.
Use this downtime to plan for the coming year so that you are prepared. You can do this by hiring the staff or freelancers you need to achieve your content goals. Look at what content has been successful and what trends are coming, then see how you and your team can create more of what works, that supports your business needs.
Need additional help? Check in with the team at Content Writers for help planning and hiring the content creators you need for the holidays and into 2016.
Sources:
SmallBizTrends.com, 7 Must Haves for Your Holiday Media Strategy, November 29, 2015, Sujan Patel