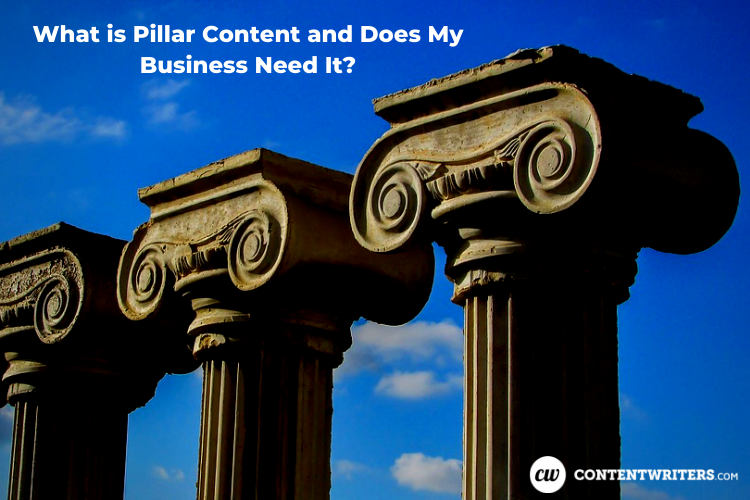 What is Pillar Content and Does My Business Need It?
Content marketing is a challenging field. Our strategies and tactics, along with the tools and platforms we use, are constantly evolving to better suit the needs of customers, Internet users, and businesses alike.
Pillar content is one of these new content marketing strategies.
When asked about their daily struggles, content marketers often answer with responses such as:
Low website traffic
Poor search rankings
Disconnected content and sales teams
Inefficient content creation strategy
Lack of understanding in measuring content ROI
All of these challenges can be remedied by introducing pillar content and subsequent topic clusters into your marketing strategy.
Neil Patel defined pillar content as "a page on your website that is the topical cornerstone for a large portion of your site's content."
You may also have heard this referred to as cornerstone content.
Pillar content is typically a large piece of content (10,000+ words) which acts as the centerpiece and focal point for a series of topic clusters. From this single page, users can access a network of related resources through various links throughout the content.
As an example, a marketing agency could create a pillar page about Facebook marketing. From this page, users would be able to find additional information on:
Facebook advertising
Posting best practices
Understanding Facebook analytics
Third-party Facebook tools
Facebook post inspiration
These groupings of content are known as topic clusters. Each cluster links to the pillar content page and vice versa. Thus, creating a network of educational and intriguing content for users to engage with.
Keep in mind, your pillar content cannot survive on its own. It cannot be a single web page without links to related content on your website. Otherwise, it's just another article on your blog.
As with all aspects of your content marketing strategy, your pillar content (and respective articles within topic clusters) must not be hastily created. It should receive the same amount of attention and creativity (if not slightly more) as the rest of your content marketing efforts.
With this in mind, implement the five characteristics of successful pillar content into your pages.
Successful pillar content contains the answers your audience wants and needs. But you can't assume you know what your audience is searching for online. A surface-level understanding of your customer base will only get you so far in content marketing.
Instead, start by brainstorming a list of topics you'd like to create pillar content around and rank for.
From there, perform keyword research to identify which topics and phrases are:
Being searched for by your target audience
Have the ability to rank well on Google
Generate enough search volume for your efforts to be worthwhile
Broad enough to link to multiple related topic clusters and articles
With this information in hand, you will have a thorough understanding of what your audience needs from your pillar content.
When writing pillar content, remember to answer the following questions:
Does my content thoroughly answer the questions my audience is asking?
What information can we provide that readers can't find elsewhere online?
Does my content accurately fulfill the search intent of users?
What else can we offer readers to help them accomplish their task or query?
While the intent and information behind your content is a key component of pillar content, so is the consistency of your brand voice. Your content still needs to rope in users through captivating language and formatting.
When writing your pillar content, always use your brand's defined voice, tone, and stories to entice your target audience to continue reading through the content. Straying away from your brand voice and personality will confuse readers who are already familiar with your company.
Additionally, many readers will be introduced to your brand through your pillar content. It is imperative that their first impression of your company is aligned with the rest of your branding efforts.
Without hyperlinks to other related content, your pillar page is simply an inflated blog post.
When developing the content for your pillar page, always consider the articles and other topic clusters you plan to link to. Additionally, think about how you will link to these resources. Is it a text hyperlink, a button, or a linked image?
These links help search engine bots distinguish the connections between related content. The more pathways and connections you can show, the greater your chance of ranking higher for your search goals.
While your primary focus will be on the content included on your pillar page, be sure to pay close attention to the design and layout. Is it eye-catching? How will it look on different devices? Your pillar content must be accessed via multiple devices and browsers without losing functionality or appearance.
Consult with your company's design and development team to determine how to layout your pillar content for the best user interaction and marketing results.
Since your pillar content is the centerpiece of a larger content marketing strategy, your readers must be able to:
Navigate through the pillar content page easily
Access other topic clusters and related content without confusion
With this in mind, make sure your page's content, design, and functionality all work in tandem to accomplish these navigation goals. Otherwise, your readers will be jumping around your website struggling to find the respective resources. Or worse, jumping off your website and on to a competitors' site. Also, search bots won't understand the connection between content!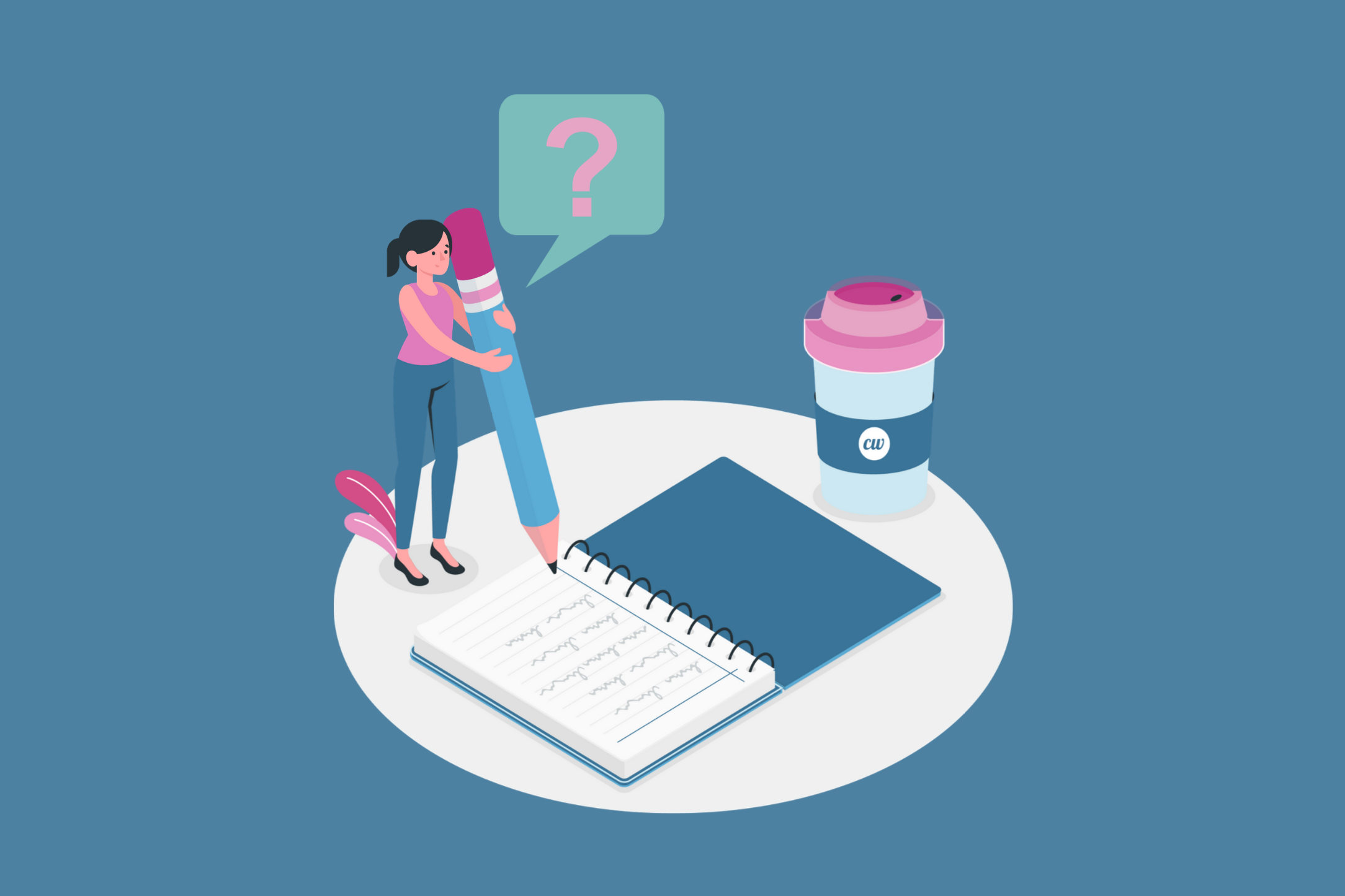 Content marketing is a constantly evolving field. Remember when marketers would write 500-word blog posts stuffed to the brim with keywords, making the content unreadable but easy to rank?
We no longer subscribe to that practice but have instead transformed our efforts to meet the needs of users and search engines alike. Pillar content is yet another evolution in the marketing world that is proving to be a momentous strategy for brands.
Pillar content can be a powerful tool for your business with four major benefits:
Improved search rankings are never guaranteed for SEO and content marketing campaigns. However, we can work to earn these rankings over time.
Never forget that search engines are constantly changing their algorithms. Several factors play into the algorithms now, for example, Google's introduction of featured snippets along with how our location and search intent is factored in.
As a result, our search habits have changed too. We no longer search in fragmented keywords or phrases. Instead, we type out questions or long-winded queries with the hope of finding a specific answer.
Therefore, when we create pillar content focused on truly assisting a reader with their question, search algorithms take note. And, thanks to the linked topic cluster connections, Google and other search engines align your brand with these search terms through increased page authority.
If you put a great deal of effort into your pillar content strategy, you'll notice an improvement in search rankings and traffic for these respective keywords and terms.
All content marketers have struggled to come up with content ideas. We jot down our ideas in a quick list, while hoping one or two make the final cut.
One of the best benefits of implementing the pillar content strategy is it allows you to effectively plan out your content in a logical manner, leading to less stress and writers' block.
For instance, let's imagine your pillar content covers a broad topic such as "Buying Your First Guitar." Off of this main topic, you can create clusters with resources covering related topics such as:
Acoustic Guitars
Electric Guitars
Types of Guitar Strings
Types of Amplifiers
Popular Guitar Brands
How to Learn to Play the Guitar
Within each of those topic clusters are hundreds of other related topics. As a result, your content topics begin to branch out, developing a network of viable content ideas.
Plus, your pillar content is 10,000+ words, right? This means you have several bite-sized content pieces all within that page, too. Another benefit is packaging the content in a different manner such as an infographic or image and repurposing it on social media.
When you create pillar content for your website, you've opened the door to endless content ideas.
Also, you've likely already created several articles which can fit into your newly defined topic clusters. Repurpose old blog posts with updates and include them in your pillar content strategy, too.
With so much content online today, it is important to be considered a leader in your industry. By sharing your wealth of knowledge through pillar content, you prove to searchers and search engines alike that your company is an authority on the topic.
Given the sheer magnitude of content required for a pillar page, it's impossible to "fake it until you make it." Leveraging this content strategy allows you to demonstrate your brand's thorough understanding of related topics. Readers, in turn, will see this and begin looking to your company for further assistance and resources on that topic.
Through this increased brand awareness, you can begin moving qualified and engaged readers into your sales cycle.
Perhaps your current content strategy is leaving your marketing team with lackluster website analytics. Low time on your site, a high bounce rate, and less-than-stellar organic traffic can all be the direct results of your content strategy.
When leveraging pillar content, you can improve your website analytics drastically.
For instance, with so much content to digest on a single pillar page, users will stay on your website longer. Therefore, your "time on site" metrics should increase.
Plus, with endless linked resources, readers can access additional articles directly from your pillar content. As a result, your bounce rate decreases.
If you're looking to amplify your website results, pillar content really is the cornerstone of your content strategy.


Anne is a copywriter and digital marketing specialist currently residing in the Greater Nashville area. Originally from New England, she leverages her three top talents (writing, marketing, and coffee consuming) for businesses and brands of all sizes across the globe.
Anne is a 2013 Marketing Communications/Advertising graduate from Western New England University in Springfield, MA. She credits her launch into writing to her legendary elementary school poem about pizza that wowed the judges and won the creative writing award in her school district.
When not writing or working on marketing campaigns, you can find Anne at a coffee shop, exploring somewhere new, or training in martial arts as a 3rd degree black belt.