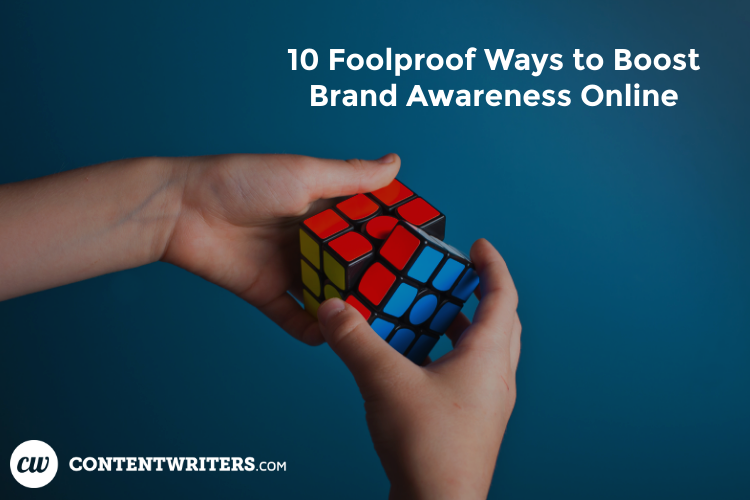 10 Foolproof Ways to Boost Brand Awareness Online
Your brand is what makes your business stand out. But, in our highly competitive online world, full of fickle online searchers with an abundance of choices, just how can you increase brand awareness? Start by checking out these ten brand awareness-boosting solutions.
Sprint wanted to boost their brand awareness among younger consumers. So, they reached out to musicians, entrepreneurs, and actors to accomplish this goal. Likewise, Fiji Water joined forces with an influential "Instagrammer" to reach fitness enthusiasts.
These are just two examples of brands that have formed mutually beneficial relationships with influential people within their target audience. As for who those influencers are, they can be celebrities, top executives within your industry, or simply everyday people with a sizable blog or social media following.
The best influencers for your brand will depend on the nature of your business. An effective way to reach out to an influencer is to send an email or direct message via social media, introducing yourself and your brand and giving a brief overview of what you offer. To reach the most established influencers, however, you may need to seek out the relevant talent management agency.
But don't stop there! You'll be more likely to form mutually beneficial relationships with influencers by:
• Offering content you've produced that can be useful to them
• Clearly pointing out why their followers could benefit from what your brand offers
• Giving them dibs on new product announcements and other exclusive content – influencers love to have access to anything exclusive related to the brands they're partnering with!
Co-branding partnerships can be a win win for complementary brands. For example:
•GoPro and Red Bull
•Pottery Barn and Sherwin-Williams
•Apple and MasterCard.
These are just some of the many examples of effective and mutually beneficial co-branding partnerships. Such efforts could include joint advertising campaigns, co-branded products, and references or links on each business' website.
Joining forces allows you to tap into a customer base that's likely to also be interested in what you have to offer. For instance, if you run a window cleaning business, teaming up with a window installation company would give those customers access to your services. When they need to have their new windows cleaned in the future, your business will be recommended by the company that installed them!
Few efforts to increase brand awareness online are truly effective without search engine optimization (SEO). If your business is small, you may be able to handle the basics of SEO yourself. Otherwise, you're likely better off turning to a marketing agency for your SEO needs.
Without getting too deep into the specifics, SEO refers to an assortment of tactics and techniques that help make your online content noticeable on search engine results pages (SERPs). Content is the most important part of any SEO strategy—which is why the following steps can help optimize your online visibility:
• Developing a solid understanding of your target audience
• Knowing what type of content your competitors are producing and how it's working for them*
• Experimenting with various aspects of your content with A/B (comparison) testing to see what performs best
• Tracking results so you'll know whether or not you're on the right track
*There are plenty of competitor analysis tools you can use to get these details.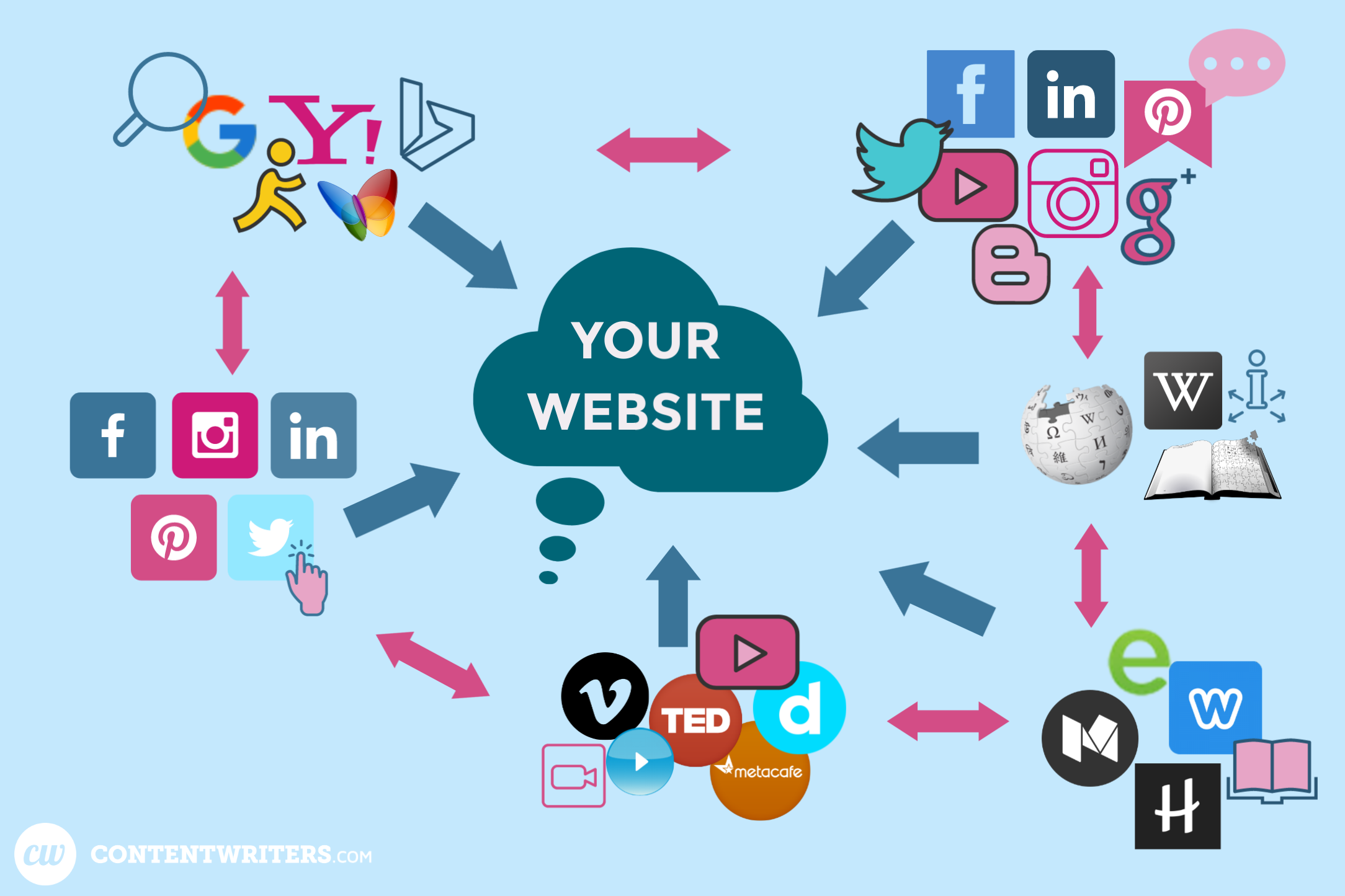 SEO is good for online brand awareness because it puts your content in front of people most likely to be interested in it—they've already pre-qualified themselves by searching for a relevant term. That said, SEO is a fairly complex process that includes things like keyword research, proper tag use, backlinks, and mobile-friendly website design. That's why some professional assistance can make the difference.
Once upon a time, people just wanted a trustworthy brand that provided quality products or services. Sure, this stuff is still important, and it shouldn't be ignored. However, the narrative that matters most to consumers today is one that reveals what's behind your brand: your values, how customers benefit from what you offer, and how and why you do what you do.
This is why using your content to tell meaningful stories that say something about your business is a great way to boost brand awareness. Luckily, there are many smart and effective ways you can achieve this.
A good starting point is your blog, which is a perfect spot for more in-depth content. You could, for example, tell personal stories about yourself and the key people in your business in your posts. Storytelling also works really well with video content. With the stories you tell about your brand, options include:
• Videos of real customers talking about their experiences with your products or services
• Behind-the-scenes details about how your products are made or what goes into the creative process at your business
• Real-life examples of things you are doing for "the greater good" beyond just making a profit – e.g., using environmentally friendly manufacturing methods, donating surplus products to charity, etc.
You can't get much more "in your face" online than with paid ads that appear at the top of search engine results pages, before organic content starts. The most popular option for paid ads is Google Ads, but there are other paid options that can be just as beneficial for your brand.
Ads on Facebook, for instance, are delivered to users of this popular platform based on factors such age range, income level, geographic area, and buying habits based on the available data from personal posts. With Google Ads, you'll only pay when your ad is clicked (pay-per-click). Bing has a similar platform (Bing Ads).

Before you get started with any paid ad platform, however, it helps to set goals and really know who you are targeting. Given the topic of this article, let's assume brand awareness is one of your goals.
Break that down a bit further and determine how you want to boost awareness of your brand with carefully targeted paid ads. Possibilities include ads aimed at:
• People close enough to physically visit your business
• Online searchers who've already visited your site
• Searchers still in the decision-making phase*
*This is a good phase in the buyer's cycle to introduce your brand to information-seeking searchers, since a decision hasn't been made yet.
Having your own blog is another good place to start with efforts to get the word out about your brand. But you can go a step further and look for opportunities to contribute to other blogs likely to draw eyeballs from your target audience.
Gregory Ciotti is a marketing strategist for Help Scout, a company that provides email support software for small businesses, and he used guest blogging to add nearly 40,000 qualified subscribers to Help Scout's email list. Talk about a brand awareness boost!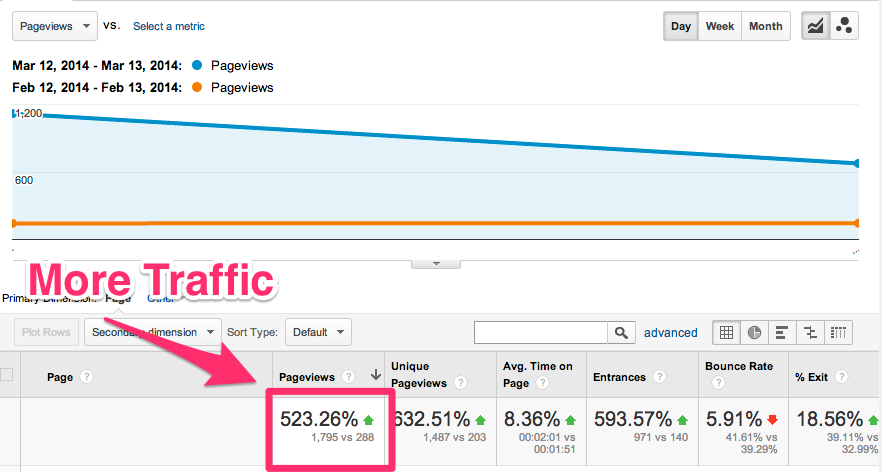 It's important to realize, however, that not all traffic coming back to your site because of guest blogging is "good" traffic for brand awareness purposes. Avoid unintentional missteps by keeping these tips in mind:
• Choose high-quality sites. Make sure your host's blog is truly relevant to your brand and generally designed well with both searchers and search engines in mind. It should be a site where your target audience is likely to hang out.
• Include a guest blogging bio (to tell readers a little bit about your brand) with a link readers can use to conveniently travel to your site.
• Avoid using content you've published elsewhere, since blog creators (and subscribers) tend to prefer original content. This also reduces your risk of duplicate content issues that could affect your visibility on search engines.
• Edit your blog submissions and pay attention to any guidelines that apply to guest blog content for the sites you are posting to.
The human brain processes visual information 60,000 times faster than text! This is why information presented in visual form tends to be so much more impactful and memorable.
An impactful way to boost brand awareness is to present facts somehow related to your business in a creative infographic display. In a nutshell, infographics are effective because they are easy to share and equally easy to understand.
Plus, more than half of all websites visitors spend less than 15 seconds on a site. So, infographics can give newcomers to your brand a reason to stick around. What's more, infographics can be adjusted to different dimensions and formats for use in all types of online content.
Familiarity is what contributes to increased brand awareness. One way to increase recognition of your brand is to have a compelling logo.
What's also great about a well-designed logo is that it "advertises" your business without hitting people over the head with a marketing message. Once you find a logo that's right for your business, use it in all of your online marketing efforts.
Using your logo on your website is a no-brainer. So, where else you can use it?
• Within your blog and social media profiles
• In all your marketing materials (both printed and online)
• In your online ads
• In your email signature
As a general rule, anything related to your brand that can be viewed in person or online should have your logo somewhere on it.
If you already have an email list, you're off to a good start. Use it as the basis for email marketing campaigns—but don't load your emails up with nothing but sales-oriented content.
Emails focused primarily on providing something of value for the recipient are more likely to be shared. Ultimately, this sharing is what increases brand awareness through what amounts to digital word of mouth.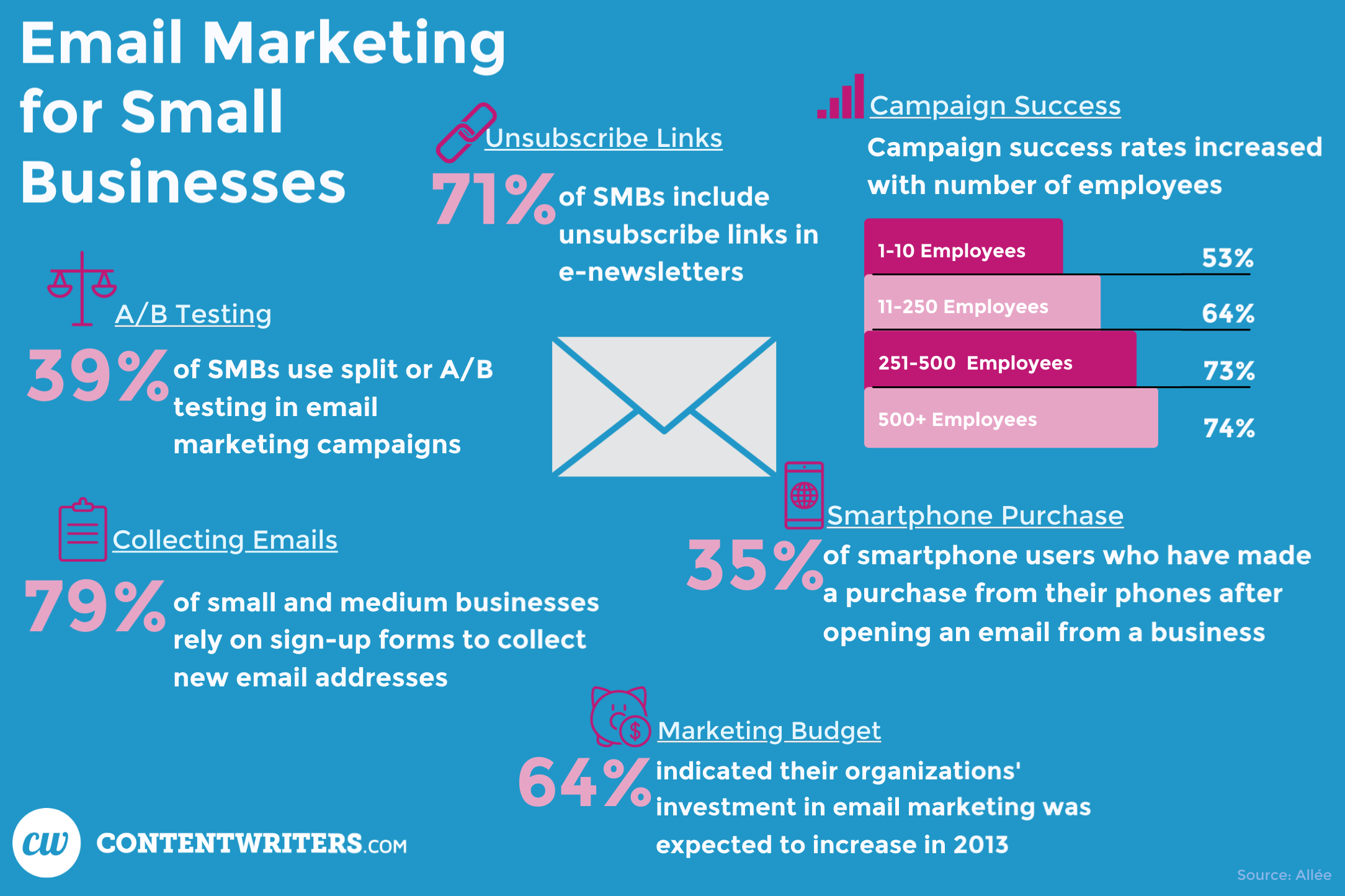 Your emails can include added incentives for recipients to interact with your brand, such as "exclusive" announcements about upcoming sales or special discounts. Once you get a sizable email list, break it down into segments based on what appeals most to your recipients.
For instance, you might have one segment that's entirely for people who've signed up to receive your monthly email newsletters. Other segments might be devoted to recipients who just want to hear about your new deals or other savings opportunities.

Lastly, harness the power of social media engagement to make your brand awareness efforts even more effective. Get into the habit of regularly posting relevant, interesting, and valuable content on platforms that are right for your brand.
Social media users are in the habit of sharing what they like with others in their "social" circle. Encourage social sharing by including things like appropriate hashtags, links back to your site, announcements of upcoming deals or events related to your business, instant savings opportunities, and other social goodies likely to generate interest.
On occasions that make sense, tag influencers. This is a smart way to form beneficial partnerships while also starting social conversations. You'll be more likely to have success with your social media endeavors related to building awareness of your brand if you remember to:
• Post content on a regular basis: A content scheduling tool comes in handy for this purpose. It can be used to automate the distribution of posts on your various platforms.
• Keep your target audience in mind: Anything you present should be geared towards what your audience expects. Use social post comments to confirm that you are on the same page with what matters most to your followers.
• Avoid being salesy: Your goal with brand awareness is to get people talking about your brand in a good way, not just boost short-term revenue. Focus on starting conversations and generating interest first; then, you'll be in a better position to reap the financial rewards of brand awareness.
Think of online marketing as a cake. The layers represent your efforts to promote, curate, and distribute awesome content that reflects the tone and nature of your business while meeting the expectations of your intended audience. Brand awareness, when done right, is the icing that makes your (marketing) cake stand out.


Ken is a freelance writer currently living in the Pittsburgh area of Pennsylvania. Born in California, his fondness for writing dates back to elementary school writing contests and led to positions on both high school and college newspapers. He earned a degree in Journalism and Communications from Point Park University and did work in data entry after college before transitioning to a full-time career as a freelance writer. While his areas of expertise are marketing and health-related content, Ken is a versatile writer and enjoys exploring and researching a variety of topics. When not busy knocking out articles, he likes to spend time with friends, go for walks, and discover new and exciting things about the world around him.