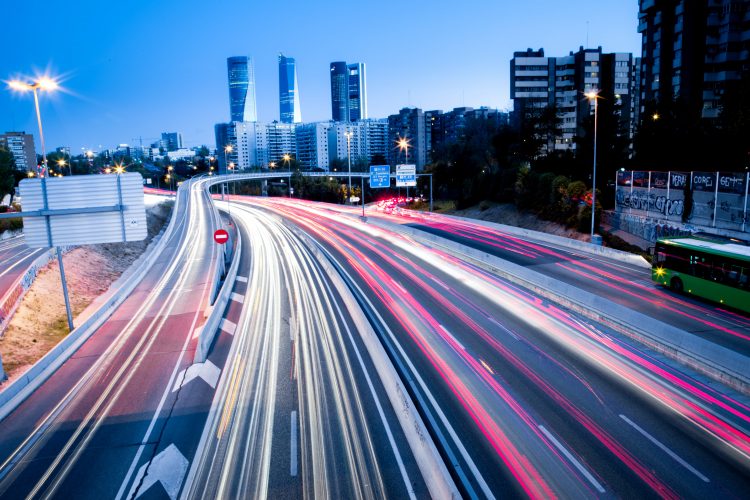 How to Optimize Your Best Blogs for More Organic Traffic
As you likely know, regularly writing new blog content is an important part of any content marketing strategy. New blogs keep your website fresh (which is important for search engines); they give you content to share on your social media channels and in email newsletters, and help you build trust with your audience.
But with all that new content generation, it's important not to overlook another key component in your content strategy: optimizing your existing content.
Chances are you have a handful of older blog posts that attract a decent amount of traffic, but you likely haven't updated them since they were first published. If this is the case, it's worth spending some time on historical blog optimization. These neglected posts could end up being your biggest source of organic traffic.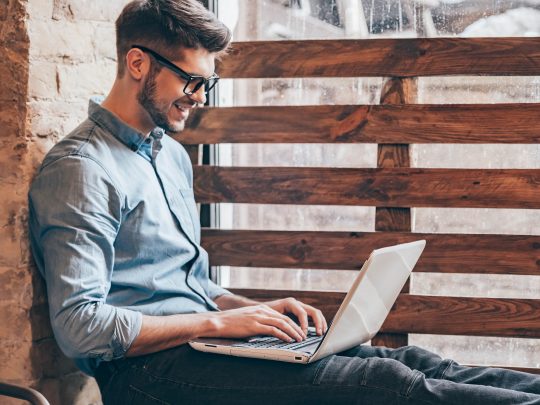 What is historical blog optimization?
Historical blog optimization is a fairly simple process that can yield some big results. It involves taking older posts that perform fairly well and expanding them into more authoritative, comprehensive articles with even more SEO potential.
Content that is more comprehensive—think 2,000 words or more—tends to rank higher on search engines such as Google. But Google isn't just looking at content length; your content has to be of good quality and provide value to your user. It takes time to develop all that content, and it doesn't always make sense to make every new post a 2,000-word masterpiece.
One of the great things about online content is that it can always be updated and expanded. While you should be strategic in your content creation, you can also think about blogging as an opportunity to test new ideas. You don't have to make every post perfect and comprehensive right from the start. As your experience with and knowledge of a particular topic grows, you may have opportunities to return to older posts and improve upon them. Or as the industry evolves and customer needs change, you can update your content accordingly. Not only does this give you updated content for search engines, it shows your readers that you're on top of trends in your industry and that your website content is fresh, and therefore trustworthy.
Here's how to do your historical blog optimization strategically.
1. Identify blogs to be optimized
Review your Google Analytics to find blogs that are already performing reasonably well. Could they perform better? Do you have posts that address an important or trending topic but are old and outdated? The content you select for optimization should be at least six months old—preferably older—to give you an accurate sense of its ranking potential.
Other candidates for optimization include posts that provide specific instructions to users but use outdated examples or screenshots. This type of content is particularly common in posts related to software or technology. For example, if you offer a cloud-based SaaS platform but your blog uses screenshots from several versions ago, this will erode trust with your readers.
2. Identify focus keywords
Once you have your posts identified, do a little bit of research to figure out from where traffic to these blogs is coming and for which keywords they are currently ranking. This will help you determine which focus keyword(s) you'll want to use for optimizing these posts.
If your content is several years old or wasn't developed with a solid SEO strategy in place, chances are it may not currently have a clear focus keyword. You can use a plugin such as Yoast SEO for WordPress to make sure your content is properly optimized for your chosen keyword(s). Each post should have one primary focus keyword (or keyphrase) along with some well-chosen synonyms.
Keep in mind that head keywords—typically shorter keyphrases with broad application and high search volume—are exceedingly difficult to rank. If your website is fairly new or small, you can build search equity by optimizing for more specific long-tail keywords that are less competitive.
Tools such as Google Adwords can help you find keywords related to your industry. Google Trends is also a great tool for finding related search queries that are increasing in popularity yet may be untapped by competitors. If you can get out ahead of some of these trends, you may be able to attract a great deal of traffic. But always make sure your content aligns with user intent. If you use trending keywords to attract users who aren't actually interested in your products or services, you may get a bump in website traffic, but it won't lead to actual conversions or improve your bottom line.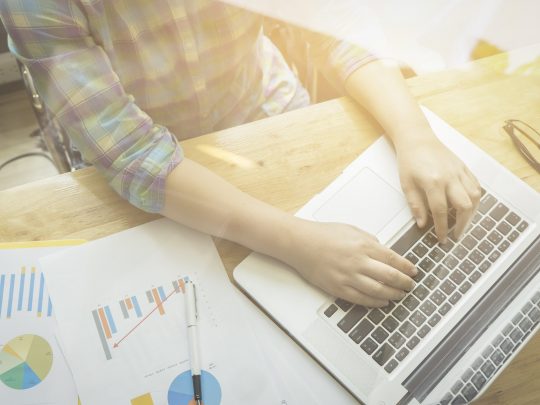 3. Expand your content
Now that you have your focus keyword(s), enter them into a tool such as Answer the Public, which uses results from Google Autocomplete to deliver questions related to your keywords. Identify questions that are relevant to your content and add them to your post. Very often, these questions can be added in the form of subheads. Then, develop new content to answer these questions. Use complete sentences for search purposes, and incorporate your focus keywords wherever possible. But avoid keyword stuffing! Some reorganization of your content may be necessary.
In this manner, you can easily take a 1,000-word blog and expand it to 2,000 words or more. Simply identifying five relevant questions and providing a 200-word answer for each one will double your word count. Not only does Google view longer, more comprehensive content as more authoritative, but you're also providing more value to your readers by answering questions they are very likely asking.
Also take this opportunity to add answers to questions that you often hear from customers or prospects. You may want to speak with sales representatives or others in your organization who have the most customer contact. They'll be able to tell you for what customers are looking, what type of questions they have about your products or services, and what are the most common barriers. This is all valuable information that you can incorporate into your content strategy.
Make sure to review your updated content for accuracy and freshness. Rewrite any content that's out of date, update any screenshots or examples if necessary, and add whatever insight you've gained since you (or someone else) first wrote the content. Do whatever else you feel is necessary to increase the overall quality of the post. That may also mean adding more internal links, more detailed instructions, or additional references as necessary.
4. Optimize your post for search
You may also want to consider updating your article's title, slug, and existing subheads to align with your new keyword strategy. When you do, make sure to update the existing post in WordPress (or whatever other CMS you're using) rather than posting it as a new blog. If you update the slug, make sure to redirect the old URL to the new URL. (A plugin like Yoast SEO premium will do this automatically.)
Also, don't forget your post image. Images are a great opportunity to add more keywords, both in the image name and the alt text. If your image name isn't already optimized, you'll want to rename it and re-upload it. Make sure to include your focus keyword in the alt text as well.
5. Change your publish date
Update the blog's publication date so that it shows up as a new post at the top of your blog, but add an editorial note to the content along the lines of "This post was originally published in [Month, Year] and has been updated for freshness, accuracy, and comprehensiveness." This will help build trust with your readers by showing them that the content is indeed up to date.
6. Analyze your results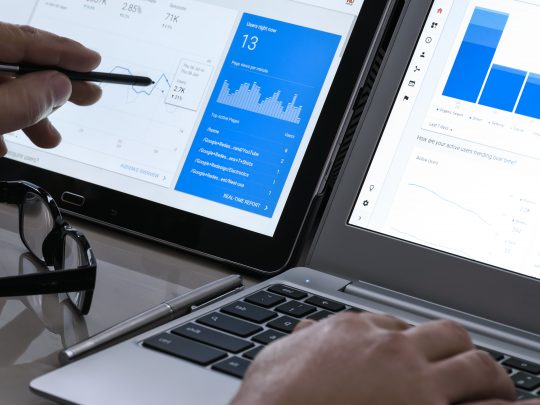 It may take some time to determine if your efforts have made an impact. Give it at least 30 days for the changes to take effect and another 30 days to get a good indication of changes to your organic traffic.
Create a spreadsheet to monitor your results. It's a good idea to make a note of the post's original post date, original word count, the date updates were made, and the new word count. Also note the number of post views during the 30 days prior to your changes, along with a summary of changes made and any other important metrics you want to track. Check your traffic after 60 days to see if traffic has increased.
7. Re-optimize as necessary
You'll usually see a measurable increase in traffic after optimizing your content. But content optimization isn't an exact science. In some cases, traffic may remain stagnant or even decrease. If that happens, simply re-optimize the post. Don't give up on your content! It may simply be a case of optimizing for a different focus keyword.
Content development and optimization should never be considered completely finished. As new products are introduced to the market or new information becomes available, the focus of your business or the needs of your audience may change. Regularly reviewing and updating your existing content will show your readers that they can trust the information on your website and that you're staying on top of the latest trends in your industry. It will also help you attract new users to the market, better understand the needs of your audience, and gain ideas for evolving or diversifying your products or services.
If content analysis isn't a part of your regular process, start making it a priority now!



She is the Director of Content for a medical marketing agency, and is certified in inbound marketing, content marketing, email marketing, site structure, and keyword research.