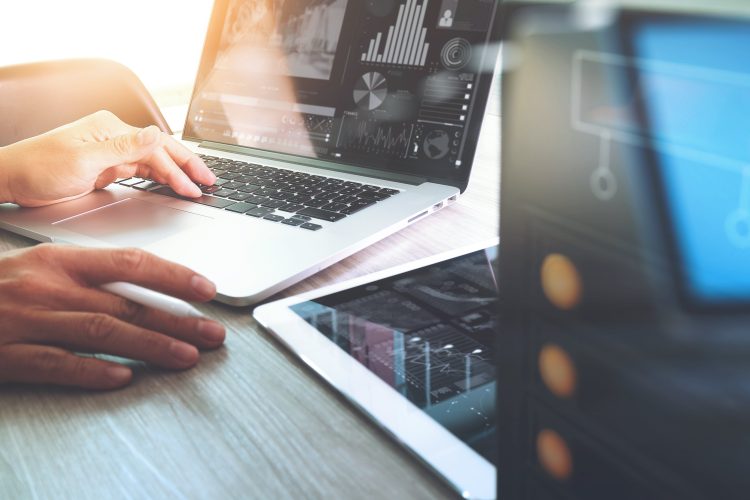 Keyword Research: Tools & Tactics for Beginners
Did you know Google receives more than 63,000 searches per second on any given day? Any time we have a problem, a question, or want additional information, we head to the almighty search engine with our query.
When a consumer searches for information relevant to your industry, you want your company's content to appear on the first page of search engines like Google. To do so, you need a solid search engine optimization (SEO) strategy, which begins with keyword research.
For beginners, however, keyword research can be confusing and overwhelming.
Finding the right keywords for your SEO strategy doesn't have to be frustrating. With a bit of insight, a few handy tools, and the latest tactics, you'll be on your way to targeting the right keywords in no time.
What is a Keyword?
The term keyword refers to the words and phrases customers use when searching for information online. Moz defines keywords as "ideas and topics that define what your content is about. In terms of SEO, they're the words and phrases that searchers enter into search engines, also called 'search queries.'"
For instance, if I were looking for a realtor in New York City, I could search for:
Realtors in NYC
NYC realtors
Which realtors in NYC are the best?
New York City real estate professionals
Keyword research is the process of identifying terms and phrases to target within your website and blog content with the goal of ranking higher on Google and other search engines. Since intuition can take you only so far, a bit of keyword research will help you confirm which terms to use in your SEO strategy.
It is important to note there are also several types of keywords. While it'd be nice to rank for simple terms such as "ice cream" and "painter," it's simply not possible with the amount of competition on the internet today.
Common types of keywords include:
Long-tail keywords: Key phrases that include more than one word.
Local queries: Searches that include a location such as a city, state, town, or street name.
Informational queries: Users are looking for specific information, such as the author of a novel.
Navigational searches: Searchers want to go to a certain place on the internet, such as a blog or social network.
Product/Service comparisons: The user needs to choose from among products/services and is searching for additional insight.
Transactional queries: Searches where the main intent is to take an action, such as purchase a product.
As you begin your keyword research efforts, look for opportunities to incorporate each type of query into your marketing strategy and content.
Why Do Keywords Matter?
Keywords are the basis of your overall search marketing strategy. They provide marketers with valuable insight into their audience, helping to guide their content efforts. Keyword research allows you to actively learn about your target market's interests, preferences, dislikes, and needs. This critical information will guide your marketing decisions moving forward.
Additionally, as Moz mentions in its keyword definition, keywords define what your content is about. For instance, you likely searched for a phrase similar to "keyword research" and found this article on that very topic.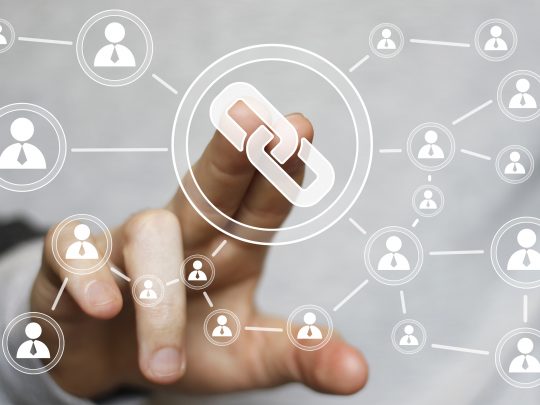 The 7 Best Keyword Research Tools
There are multiple keyword research tools available to help you discover on which phrases to focus. Find the right keywords for your brand by using these seven tools.
1. Google Keyword Planner
Among the keyword research tools on the market, Google Keyword Planner is by far the most well-known and most-used tool on the market. The free tool provides marketers with a variety of insights including search volume, competition level, and keyword suggestions.
It is important to note that while the tool is free to use, you must have a Google AdWords account to do so.
2. Keyword Magic Tool by SEMRush
The Keyword Magic Tool by SEMRush is a powerful option for those looking for detailed keyword insights. The tool allows marketers to build competitive lists of keywords for SEO and pay-per-click (PPC) campaigns and works seamlessly with other SEMRush content marketing tools.
The tool, along with the company's other keyword research capabilities, provides related keywords, cost-per-click (CPC) analysis, and other common values such as search volume.
Access to these tools is not available to the general public. SEMRush offers several pricing plans to meet your organization's keyword research and SEO goals.
3. Keywords Explorer by Ahrefs
Presented by Ahrefs, the Keywords Explorer tool provides marketers with a wealth of information including a keyword difficulty score, SERP overviews, and clicks per search. For brands targeting audiences outside the United States, Keywords Explorer also provides data for more than 100 countries.
4. WordStream
Those interested in pursuing a free keyword tool will enjoy the value provided by WordStream's Free Keyword Tool. However, the tool allows only for 30 free keyword searches before you'll need to sign-up for a subscription. This tool gives marketers insight into particular audience niches based on keyword lists, suggested keywords, and other pertinent information.
5. Ubersuggest
Another free tool for keyword research is Ubersuggest by Neil Patel. Simply enter your keyword and receive everything from suggested keyword lists to insight on your chances of ranking within the top 20 spots for that keyword. It also generates a list of related keywords you may want to include in your content.
6. Keyword Explorer by Moz
Moz's Keyword Explorer allows you to obtain search data for 10 keyword queries prior to signing up for an account. Within these queries, you'll receive information about a keyword's search volume along with the strength of competitor websites already ranking for the term. Keyword Explorer also enables users to create lists of keywords to track and research.
7. Soovle
Soovle is an intriguing free keyword research tool that displays the most-searched keywords and phrases across popular websites such as Google, Bing, YouTube, and Amazon. This tool is ideal for a multi-channeled approach to your SEO strategy and can provide insight into what your audience looks for on each platform.
Experiment with each of these keyword research tools to determine which one works best for your overall SEO strategy and budget.
Six Useful Keyword Research Tips and Tactics for Beginners
It's not enough to guess for which keywords your audience is searching. For the best results and rankings, you must be strategic with your keyword research efforts. Start by using these six tactics and helpful tips.Make a List of Your Products, Services, and Commonly-Used Terms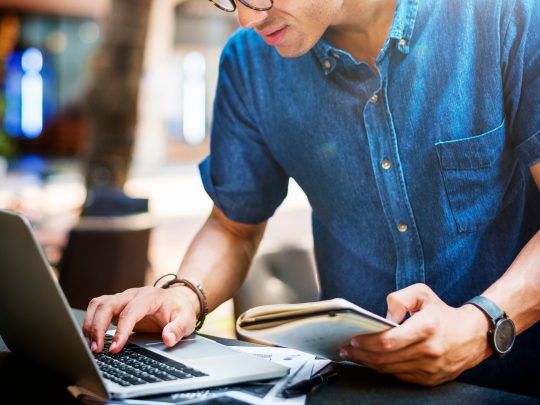 1. Make a List of Your Products, Services, and Commonly-Used Terms

Naturally, the keywords associated with your company's products and services should be among the first keywords your SEO strategy should target. Begin by making a list of your products, services, and other commonly-used terms. From here, use keyword research tools to find similar terms to also use throughout your content.
For instance, if you own a catering company, your website could have pages dedicated to related services such as:
Wedding catering
Party catering
Office catering
Event catering
2. Determine the Competitiveness of Keywords

At first glance, a keyword with a low search volume may not seem desirable. But don't be afraid to target "low hanging fruit." In fact, this technique often produces optimal results; these terms provide you with the opportunity to rank higher in less time (assuming your SEO strategy is sound and executed properly).
You can also perform a Google search for popular keywords and look at the number of results generated. The lower the number of results, the greater opportunity you have to rank for that keyword. However, while you target and rank for these less-competitive terms, you should always work to rank for more competitive and frequently-searched terms as well. Use Similar Phrases and Synonyms.
3. Use Similar Phrases and Synonyms

The algorithms used by search engines are intelligent. They recognize and understand similar phrases and synonyms. As you research specific keywords, use your tool of choice to discover relevant and complementary terms to also target within your content.
For example, let's imagine your keyword is "car repair." You might also incorporate phrases, such as:
Auto body shop.
Car repair shops.
Oil change.
Car repair estimates.
Vehicle repair.
Auto repair.
4. Leverage Long-Tail Keywords
For better conversion rates and targeted content, take advantage of long-tail keywords. Searchers using these phrases often have a good idea of what they're looking for and will click on the content that matches their intent.
Try searching for "ice cream" on Google. Depending on your location and prior search history, you'll receive results covering everything from nearby ice cream shops to the Wikipedia page for the delicious dessert.
Now, search for "how to make homemade ice cream." What do the results look like now? Such specific searches produce more relevant content, from DIY videos to ice cream recipes. Think of how you can hone in on these long-tail queries for your audience segments.
Another long-tail keyword tactic is to think of questions your target market may search for online. Use these queries as your long-tail keywords and incorporate them in blog article titles or as questions on an FAQ page.
5. What Keywords Are Your Competitors Targeting?
It never hurts to investigate what the competition is doing, especially when it comes to ranking online. Certain keyword research and SEO tools enable you to input your competitor's domain name and see for what terms they're ranking. You can also search for terms you're targeting and see where the competition ranks.
While uncovering the competition's keywords, be sure to also review the content for which they rank. From there, don't replicate it, but rather identify how you can improve on this for your audience. Can you create more valuable content for customers? Can you develop other types of content that are more interactive or engaging?
6. Use Google Trends to Your Advantage
Google Trends presents data about the popularity and search frequency of a term over a specific period of time. Use this tool when doing keyword research to determine if a keyword is worth targeting and to find other popular phrases. For instance, if a keyword tool tells you a particular phrase has low competition, do a quick search on Google Trends. This low competition may be the result of decreased search volume due to reasons such as seasonality or societal irrelevance.
Google Trends also allows you to take note of related queries and their respective search popularity. Use this function to identify additional keywords to target.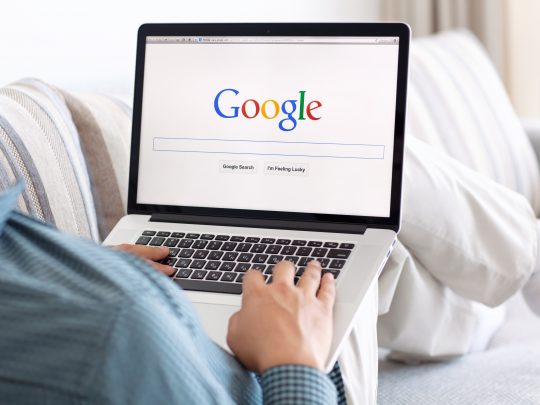 Begin Your Keyword Research Efforts Today
At first glance, keyword research may seem tricky. But with our tips and tools in your back pocket, you're ready to dive in and start identifying keywords for your SEO strategy.
While you focus on keyword research and planning, let ContentWriters take care of your content. You provide the keywords and we'll develop extraordinary optimized content that exceeds your goals.


Anne is a copywriter and digital marketing specialist currently residing in the Greater Nashville area. Originally from New England, she leverages her three top talents (writing, marketing, and coffee consuming) for businesses and brands of all sizes across the globe.
Anne is a 2013 Marketing Communications/Advertising graduate from Western New England University in Springfield, MA. She credits her launch into writing to her legendary elementary school poem about pizza that wowed the judges and won the creative writing award in her school district.
When not writing or working on marketing campaigns, you can find Anne at a coffee shop, exploring somewhere new, or training in martial arts as a 3rd degree black belt.