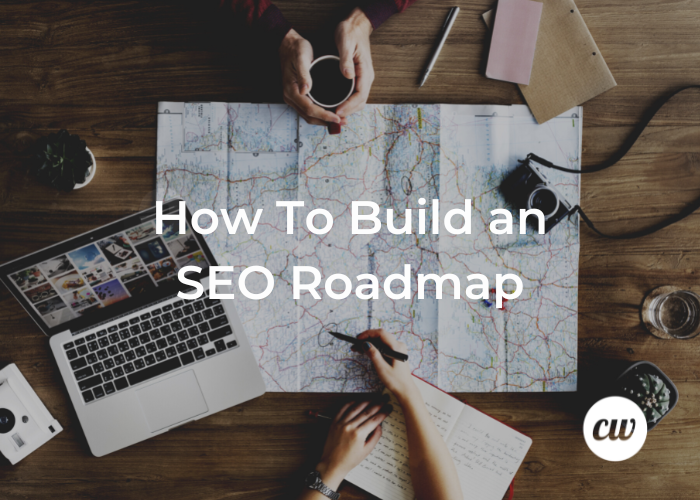 How To Build an SEO Roadmap
When it comes to SEO, many businesses are at least familiar with the concept. Even so, there are some unexpected twists and turns that can make search engine optimization a bumpy ride now and then.
The upside here is some of the surprise bumps along the way that come with SEO are much easier to navigate with a customized roadmap for guidance. Below, you'll find a basic outline of what to consider as you make your digital engagement plans, fine-tune your SEO strategy, and build an SEO roadmap.
What Is an SEO Roadmap?
An SEO roadmap is a document that sums up what's currently going on with your website and what's happened with it in the past.
The results provide clear guidance for what you can do to improve or maintain SEO.
Every SEO roadmap is different and based on unique business needs and priorities. In general, though, the purpose of documenting what's going on SEO-wise with your site is to help with the decision-making process. A clear, personalized SEO roadmap provides the "why" behind the various elements of your SEO strategy so you can figure out what steps to take next.
Typically, an SEO roadmap is based on:
Your online marketing and engagement goals
Your SEO-related objectives and goals
What's important for your sales and marketing teams
SEO Strategy vs. SEO Roadmap
An SEO strategy is essentially the "what" or what you're doing with digital engagement. An SEO roadmap, on the other hand, gives you the "why" and "how" elements needed to round out and fine-tune your strategy.
An SEO strategy is based on such things as your S.M.A.R.T. goals and the key performance indicators that matter most to your business. This is when you're doing your keyword research, scoping out your competitors, establishing your SEO budget, and putting things into motion.
For an SEO roadmap, your existing strategy serves your foundation. When properly prepared and updated, it future-proofs your strategy in the sense that adjustments can be made as your business grows and your goals shift.
Starting Your SEO Roadmap Template: Do a Content Audit
From this point on, what's discussed can be used to put together your own personalized SEO roadmap template. These are the basic essentials you'll need to figure out an SEO roadmap strategy that works for you.
Not surprisingly, content is a big part of an SEO roadmap. You're not focusing so much on creating content, although this may still be necessary based on the results. You're primarily looking at what you already have in place that's actively online and accessible.
Get started with the SEO roadmap creation process by enhancing and optimizing your existing content. Focus on some common content and SEO no-nos you'll want to address ASAP. This list includes:
Duplicate content
URLs that aren't properly optimized or not optimized at all
Content not specifically aimed at your intended audience
Content that's on the thin side and not likely to be helping you all that much with SEO
Page 2 and page 3 content that could use some extra attention to make it page 1 worthy
As you do your SEO content audit, pay attention to your meta descriptions, page headers, blog post titles, and anything else that could be affecting your SEO results. This doesn't necessarily mean you'll have a lot of extra work to do, but the tweaking will definitely benefit you.
With the page 2 and page 3 ranking pages that need some help, do some new keyword research but don't focus on the most popular terms related to your content. These terms are typically way too competitive. Instead, shift your focus to words and phrases still relevant enough to get those slightly under-performing pages to the first page of results.
Do a Technical SEO Audit
The technical aspects of SEO should also be part of your roadmap to determine what technical adjustments you may need to make. This is where you're looking for broken or missing links, images lacking alt tags, duplicate tags, issues affecting page load times, and other things that tend to impact SEO.
Seek Backlink Backup for Your Strongest Content
Next, focus on the existing content you have that's already performing well. Zero in on your backlinks to boost the SEO power of your well-performing content. An effective way to do this is to reach out to influencers and other trusted backlink sources.
As long as you're exploring and double-checking the backlinks for your well-performing content, do a deeper dive and make sure all the existing backlinks are still from trusted and valid sources. The last thing you want to do is leave room for anything that could drag down content that's helping you.
Actively blogging and guest-blogging can also help you gather more relevant and top-quality backlinks as well. This is another way to build the kind of relationships that tend to result in backlinks. Be courteous and do backlink swaps if you get helpful links back to your well-performing content from your efforts.
Revise Your Content Calendar
Content is a key part of your SEO and roadmap strategy. Therefore, if you have an existing content calendar, don't forget to go back and make adjustments.
Updating your content calendar ensures you're actually producing and distributing content in a way that makes sense based on what ends up as part of your SEO roadmap. It's even more important to do this if your roadmap has shifted the direction of your basic SEO strategy.
Finishing Touches for Your SEO Roadmap Strategy
Wrap things up by automating as many processes as possible. This is a real timesaver in today's busy marketing and sales world. Fortunately, there are many cost-effective and easy-to-use automotive features to your benefit today.
With emails, automation includes using your segmented lists to distribute emails on a regular basis in a non-intrusive way. You can even do this so only recipients that respond are sent additional emails. This extra step reduces the risk of unintentionally driving some customers away.
Automation can also be used to distribute banked content and fine-tune your SEO-related paid ad efforts. A finishing touch is tracking your stats. If you've had an SEO strategy in place for a while you probably already have the basics with stat-tracking already set up.
Go back to your stat trackers and data sources to determine how well your SEO roadmap is working for you. Remember, it will take time to see a shift in results if adjustments were made based on your roadmap. However, you should still see a gradual and consistent improvement, which is a sign your SEO roadmap strategy is on the track.
Putting Your SEO Roadmap Strategy into Motion
Once you have your SEO roadmap strategy template ready, the (almost) final step is to put your roadmap strategy into motion. This part of the process simply involves going through the template.
Here are the basic steps to go through as you take your SEO roadmap from concept to reality:
Make any adjustments necessary to what you already have presented in various places online.

Be sure everything you have presented online or anything you're planning to debut is in line with your online engagement goals and SEO priorities.

Get everyone on your team (including those on the sales and marketing ends of things) on the same page with your SEO roadmap basics.
Don't Forget SEO Roadmap Maintenance
An SEO roadmap is like anything else marketing-related in that it needs to be revisited and updated every now and then. Depending on the nature of your business, you may need to reevaluate your SEO roadmap annually or each quarterly.
It's also a good idea to take a peek at your SEO roadmap if the nature of your business changes or if you expand beyond your current target market(s). An updated roadmap for search engine optimization also takes some of the guesswork out of what you're doing with content creation and distribution. This is also good for your SEO efforts since Google likes relevant, focused content – and your intended audience does, too!


Ken is a freelance writer currently living in the Pittsburgh area of Pennsylvania. Born in California, his fondness for writing dates back to elementary school writing contests and led to positions on both high school and college newspapers. He earned a degree in Journalism and Communications from Point Park University and did work in data entry after college before transitioning to a full-time career as a freelance writer. While his areas of expertise are marketing and health-related content, Ken is a versatile writer and enjoys exploring and researching a variety of topics. When not busy knocking out articles, he likes to spend time with friends, go for walks, and discover new and exciting things about the world around him.