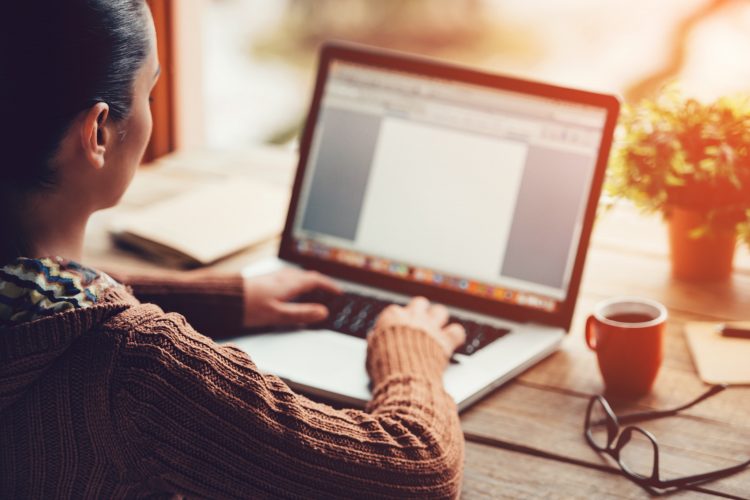 Freelance Writing 101: How to Get Gigs
So you've decided to turn your love and/or talent for writing into a freelance writing career? Welcome to the club, my friend! As you'll soon learn, working as a freelance writer has the potential to be one of the most rewarding experiences of your life…when done correctly, that is.
Like any other "freeform" career (take your local paperboy or graphic designer for example), the lack of an official rulebook on freelance writing forces you to rely on well-known tricks of the trade. At this point, you probably have a lot of questions such as "How much time should I commit?" "Do I need my own website?" – or today's topic, "How do I land gigs?!"
Take it from someone who currently has no other means of paying rent: to work successfully as a freelance writer, you must be tenacious and diligent. And that's just the start. With that in mind, here are five proven ways to get gigs as a freelance writer.
Find Your Freelance Writing Niche
If you're a jack-of-all-trades and a master of none, you'll bump your head against the writer's block wall a few times before you manage to get going. Not only is it easier to find clients with niche subject matter, you're allowed to raise your wages by being an expert on the material. Finding you niche (or niches) is the first step toward finding the people who matter: your target audience, a.k.a. potential customers.
Pitch a Guest Post
You've got a few browse-worthy blogs on your daily reading list, right? (Extra points if one of them is the Content Writers blog). Since you're already there, why not pitch a guest post?
A lot of blogs accept guest posts, and a lot of them pay for said guest posts. For more advice on which ones to choose, check out Sophie Lizard's Ultimate List of Better-Paid Blogging Gigs. No matter whom you pitch to, you must familiarize yourself with the blog and its posting guidelines before you pitch your guest post. If all goes well, you'll have a byline on one of your favorite websites, a clip for your portfolio, and a payment in your pocket.
Blog for Free
Wait, isn't this supposed to be a post about making money as a freelance blogger? Hold on, hear me out.
Don't you want to get your name out there and in the mind of clients who have the potential to pay the most? Do you need a chance to prove you're an awesome writer without begging clients to give you a chance? Writing for free is your answer to all of the above, since building a clientele is how you make money down the road.
And what's the best way to build a clientele? Show them how valuable and dedicated you are by offering a freebie or two.
Stalk a Trustworthy Freelance Job Board
If your pitches aren't getting the wide range of acceptance you think they deserve, browsing through a job board full of potential positions and assignments could be the perfect way to take a break from the client hunt. Problogger's job board is a good place to start, since the opportunities are always credible and are (usually) well compensated. If you find an assignment that fits your niche perfectly, you may even land a long-term new client.
Join a Team of Content Writers
If you're still looking for a way to balance out your pitch-to-assignment ratio, adding yourself to a roster of content writers is the ultimate bonus. As a writer, this makes you feel like you have a talent scout and gives you a chance to know what it feels like to have a booking agent. This way, you'll books gigs based on your specialties as you add to your growing portfolio.