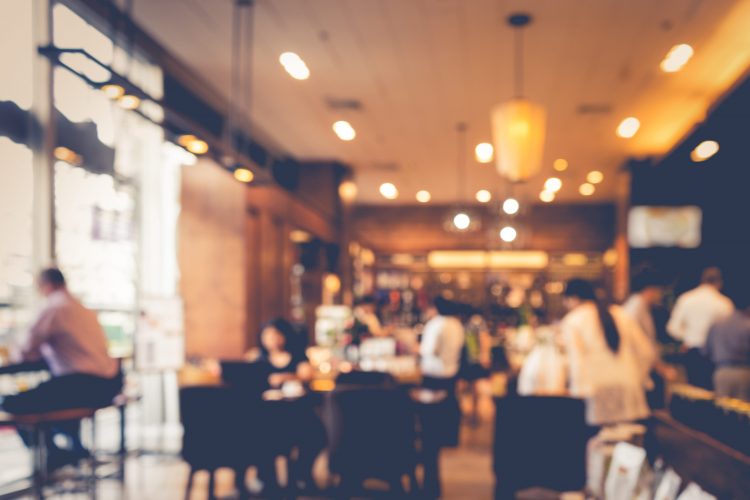 Email Newsletters for Restaurants: Tips for Effective Marketing
The restaurant industry is one of the most competitive B2C (business-to-consumer) sectors worldwide. With so much turnover and competition, there's a lot at stake when it comes to keeping diners engaged and loyal. It's not enough to just have amazing food, hand out business cards and expect a rush of foot traffic. Any savvy restaurant business owner to promote on
social media
, Yelp, search engines, and via email in order to communicate with customers on their terms.
Email newsletters, in particular, can be an effective part of any restaurant marketing strategy. They're easy way to remind your customers about your restaurant. Newsletters can also be used to let them know about upcoming specials or send them coupons. Here are some things that customers love seeing in restaurant newsletters that'll keep them subscribed and coming back for more.

Coupons
Customers love coupons. Include at least one coupon in each of your email newsletters. A unique coupon code can also help you can track conversion rates. You can see how many people opened your newsletter and came into the restaurant to use the coupon. If customers regularly use these coupons, the odds are good that you're using your email newsletters effectively. Coupons and specials provide restaurant owners with great call-to-action opportunities, as reduced pricing is often a great incentive for customers to keep coming back to your business.
Specials and New Menu Items
If your restaurant offers daily or seasonal specials, an email newsletter is an easy way to let your customer base know about it. Every time you change your menu, this is also is another opportunity to entice customers to come in and try new dishes.

Exclusive Recipes
For any successful restaurant, delicious food is likely its key value proposition. Simply put, customers choose to come to your restaurant because they like the food. They'll certainly appreciate access to your recipes. While you don't want to give away your top secrets, a recipe they will enjoy can give them something to try. It will highlight your chef's expertise and the real ingredients your kitchen uses. You can even have your head chef create a special recipe for the newsletter.

Upcoming Events
If you're participating in your city or town's restaurant week or hosting a party or after hour's event, email newsletters give you even more opportunity to engage with customers. Use newsletters to tell everyone on your subscriber list upcoming events and cross-promote new menu items too.
Highlight Your Staff
Customers want to know about the people behind your company. They'll buy more from people they know and trust. Take advantage of this by including a spotlight about one employee each month in your email newsletter. Email subscribers will look forward to learning more about your team.

Awards or Industry Recognition
Customers love to dine at the best restaurants. If your restaurant wins an industry award or is covered in the local newspaper, you can share this information in your monthly newsletter. You can even create a special edition newsletter, if you have time to put one together, to highlight the recognition and the staff or recipes that helped you to win it. When customers come into the restaurant, they may just order the winning dish if they haven't already had it.
Maximize Your Restaurant Newsletter's Impact
Many email management platforms such as Constant Contact and Mailchimp offer analytics tracking options. You should include these components in every email newsletter you distribute. They can help you measure engagement, determine how many of your subscribers opened the email, how long they spent reading the content, whether they clicked on a link, and what other actions they took, if any. If none of your customers engaged with the content, it is a sign that the content fell flat and needs improvement.

Restaurant email marketing is an important way to keep customers loyal. It is also inexpensive and easy to produce and distribute, even by people with limited experience with software platforms. Try these ideas to keep your email subscription list engaged and eager to read your newsletter each month.
Are you looking for more ideas to help your business grow? Read our blog and get tips on effective content marketing for the food and beverage industry.


Melanie G. is a freelance writer and editor living in Tampa, Florida. She's freelanced full-time since she left her writing job at Nielsen in 2012.