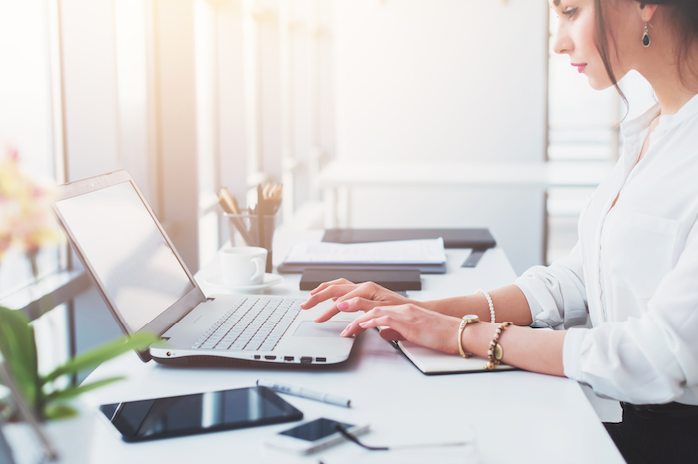 Why a Content Marketing Plan is More Important Than Ever in 2019
The overarching goal of making great content is to bring in new leads and convert them into customers. A content marketing plan answers "how" you will execute your content strategy. It covers the fine details, such as who to assign specific tasks. That's the second step you take after you have formulated a content marketing strategy, which answers the "why" behind your marketing. Your marketing plan specifically relates to your content and covers tactical questions like:
What will you talk about?
What kind of content will you make?
When, how, and where will you share your content?
Who's going to do what?
In 2019, marketing in the digital realm has become more diversified and personalized. It's become especially more prolific on social media. Emails, texts, shareable videos, infographics, and blogs are all forms of content that can be part of your plan. Marketers have also used GIFs, quizzes, client stories, and Google Ads to appeal to what they believe their clients want to see.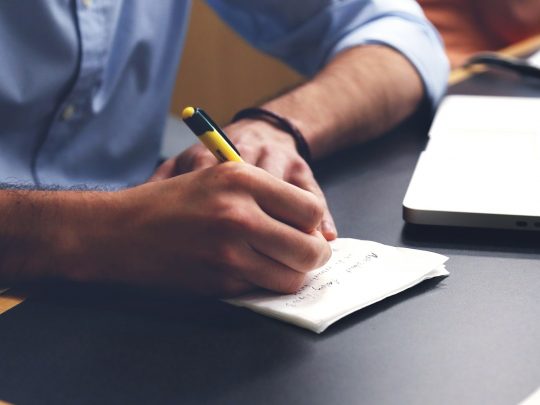 2019: The Year of High Competition
In 2019, we're fully entrenched in the digital age where more businesses than ever are investing in their online presence, search engine optimization (SEO) efforts, and finding the right content that reaches their audience. It's now standard to have a website as the front door of your business, and it's expected to be present and responsive on social media. Staying abreast with competition is reason enough to have a content plan. If you don't have one, your competitors will.
Statistics show that every year more and more businesses are recognizing the value of digital marketing and its benefits. According to the B2B content marketing report, 58% of marketers said they spent more on making content in 2018 than in 2017. In addition, in 2018, only 39% of marketers reported having a written strategy for content, but in 2019, that figure has nearly doubled to 65%!
The First Step: A Content Marketing Strategy
Before you make a plan that contains all the specifics, first establish a content marketing strategy. This step helps your team identify to whom you are marketing. Why is your business helpful? Why are you creating content in the first place? Who benefits from this information? How does your business provide a solution to the problems they have? Knowing the reason behind your brand's existence and its mission will help you form the best content plan for you.
After formulating a strategy, you should know:
Your customer persona(s), which you can visualize with HubSpot's Make My Persona tool.
Anticipated questions and answers your audience may have.
How you can fulfill the needs of your customer personas.
You can then use these questions to formulate a great content plan. In this plan, you can determine how you will inform your audience.
Your Content Marketing Plan
According to Curata.com, a content marketing plan "is your road map to a successful content marketing effort." This plan should be clearly defined in a document that you give to all the members of your marketing team.
A plan involves the cooperation of various individuals who are in charge of different productions steps. You need ideas, creatives to make the content, and people in charge of posting the content and tracking its effectiveness. There also needs to be a timeline and a sequence that makes sense with your goals and team's bandwidth.
Your team must decide on the kind of content you want to generate. Sharing random posts isn't as effective as creating your own original, informative content. When you're in full control of the creative ideas, you can craft your brand's voice and appeal to your customer personas.
It's also important to stay in line with your goals and always keep your eyes on your overarching vision. It takes cooperation, constant communication, and the generation of original, relevant content to make all this work. So what's in a plan? Here are a few questions your plan should answer.
1. What Topics Will You Cover?
The first step is to find out what you want to talk about. Get to the drawing board and start asking the questions your customers would ask. If you need some raw ideas, use a search engine and see what the search bar automates when you enter your product or service.
Start throwing out possible problems your clients would have and how your product can solve them. This will generate keyword and topic clusters such as "laundromat near me" or "restaurant in Bethesda." The more ideas you can generate, the better!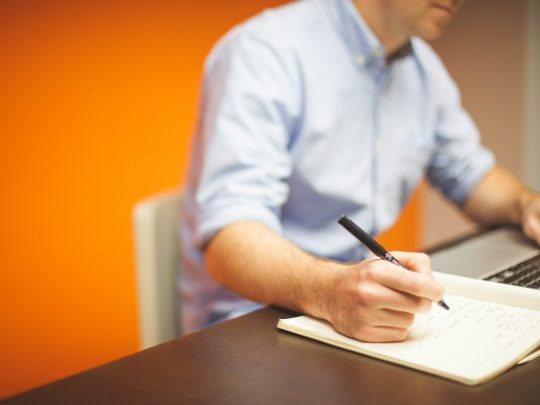 2. What Kind of Content Will You Create?
Do you want blogs, infographics, or video? Knowing the top SEO strategies and what your customer personas are consuming will help you decide what they want.
For example, if you are a baby supply company, offering tutorial video for adjusting straps and installing car seats would have high value. Put yourself in your customers' shoes. Busy parents don't have time to read a manual. Instead, they would rather play a video since they will be juggling an active toddler. Video is the most convenient and easy-to-digest form of content for these kinds of customers.
On the other hand, you may be a bicycle company that delivers partially deconstructed products for more convenient shipping dimensions. Providing an infographic manual and a link to a video can appeal to different types of learners who understand instructions in different ways.
3. When and Where Will You Share Your Content?
The timing and location of your media are also important. It's hardly advisable to throw out a call to action at first blush, nor can you attract much attention on an obscure social media platform.
Figure out where your clients are online and when they will be most open to your product or service. Do you appeal to millennials who are often on Instagram and Twitter? Or, does your product appeal more to a broader age group on Facebook?
For more insights, peruse HubSpot's buyer's journey that advises on the best times to send out calls to action, special offers, and more.
4. How Will You Execute the Plan?
Now that there's a what and when, who are your go-to people that automate the posts, drive the momentum, and respond to comments? Who's going to write the blogs and where are you going to generate infographics? Do you need to invest in a good camera for more video content?
Develop a concrete plan that designates a methodology that works for your overall plan. This is the finishing touch that applies action to all your ideas.
5. How Will You define "Success"?
What marketing goals are you going to set to determine that your plan has been successful? Do you want to increase your number of conversions? Do you want to see a boost in revenue, or higher social media shares and exposure? Many marketers want to see a combination of these results and more, such as higher SEO rankings.
According to CMI & MarketingProfs, 75% of content marketers reported using technology to see how well their content is doing. Fifty-six percent of these respondents used this data to detect audience preferences and behavior.
You can get a competitive edge by designating a person to analyze hard data about your posts' performance and to see what kind of content your audience wants to see. The Content Marketing Institute's Road Map to Success is a good starting point to see what you want to measure. By staying ahead of the curve with hard data, you can establish yourself as a content authority.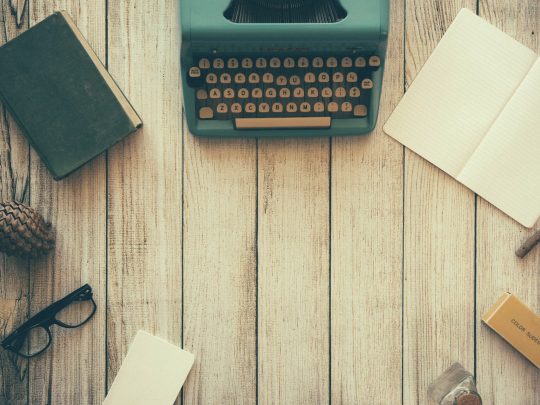 Professional Writers Complete the Plan
Behind nearly every form of content, there's a writer. Be it a video script, infographic's text, blog post, whitepaper, article, or even a jingle. ContentWriters has fully vetted professional writers that have the experience to create original, engaging content for your brand. When you work with us, you get these perks:
Free topic pitching: It's not always easy to think of the perfect topic, and that's okay. Let us know what you want to write about and our writers can provide you with complimentary topic ideas.
Find Your Voice: Do you want an authoritative voice or a fun and informal reputation? Our writers are experts at altering their voice to suit your exact marketing needs!
Round the Clock Assistance: When you sign up with us, you'll get a dedicated account manager who will provide you with courteous, timely assistance.
Easy access to your content: It doesn't take an astrophysics degree to figure out how to access your content deliveries on your user-friendly customer interface! When our editors are done with the final look-through, you'll get your original content right in your inbox!
One hundred percent satisfaction policy: If you aren't satisfied with the content we deliver for any reason, we'll do what we can to make it right.


Alicia is a professional content writer who specializes in the field of real estate and home living. Alicia is particularly knowledgeable in the area of marketing and promotion, having posted many listings online herself while also managing leads through CRMs. She has recently become HubSpot Inbound Marketing certified (valid until June 2019) and HubSpot Content Marketing certified (valid until July 2019).