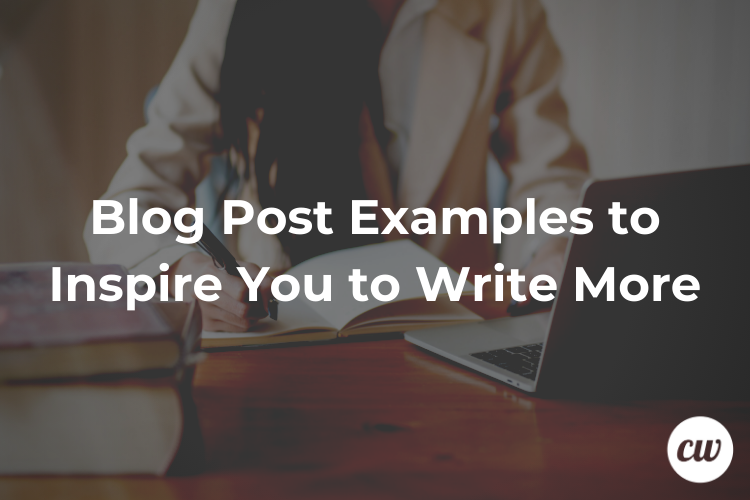 Blog Post Examples to Inspire You to Write More
If you want to create the most viral content on the web, you should look at great blog posts to see what strategies you can learn and implement. It is not enough to publish generic content that you can find on any other website. To see the best results, you must push the medium of blogging and see what is possible.
Here is a list of some of the most inspiring blog posts currently available online. The posts range from professional to personal and cover a wide range of topics. Some authors even have more than one post featured on the list.
All of these blog posts challenge the notions of human life and what we can expect from blogging. They capture your attention and force you to see things in a new light. Every blog has been shared thousands of times – if not more. You can learn a lot from these posts about blogging.
"If you want to follow your dreams, you have to say no to all the alternatives" by Oliver Emberton
Many people have heard of the saying "there is no Plan-B", and immediately understand what that means. Being able to say what everyone knows to be true but is not prepared to say out loud is a powerful tool in writing. This blog post, "If you want to follow your dreams, you have to say no to all the alternatives", discusses the idea of dropping everything to focus on a single goal as the key to being successful.
Emberton lays out the concept in examples to make it exceedingly clear what he is trying to say making this piece very direct and straightforward.
While calling out the problem is important, it is just as important to offer a solution. Readers want to read articles that help them improve their lives. In this case, Emberton lays out the problem and then follows with a step-by-step solution that is simple enough for anyone to use.
This method creates mass appeal since the process does not alienate anyone. Instead, it's designed to inspire everyone to find their focus and achieve the success that they want in life.
To apply this concept to your writing, find a problem to solve that everyone knows is true but struggles to admit or address. This will get the readers' attention and interest in what you have to say. Then, offer an accessible solution that anyone can try.
If your solution is good enough, readers will be intrigued and think about implementing it in their lives. If it works, they will also refer it to other people and help drive traffic to your website. It is the perfect blog post for driving traffic through helping others.
Mark Manson's Ode to Confidence
Mark Manson's "THE ONLY WAY TO BE TRULY CONFIDENT IN YOURSELF" is similar in many ways to Oliver Emberton's piece, but it does an exceptional job at engaging the reader with questions. Using questions that everyone can relate to can be a useful tool in driving engagement. The questions that he uses all have predictable and familiar answers, which makes it easier to predict how readers will react. Manson uses this to create an emotional investment in the piece early on.
Manson also creates a personality through his writing that influences how people read the article. It is written using language that makes the writer seem aggravated by the state of the topic, which mirrors how the questions should make the reader feel. These two techniques reinforce each other, making it easy to tailor the readers' engagement in a specific way.
Malcolm Gladwell's Conversations About Revolutions and Twitter
Malcolm Gladwell is well known for his writing, which uses storytelling to deliver his message. In his piece, "Small Change. Why the revolution will not be tweeted.", Gladwell tells the story of several protests that began revolutions, some of which will be instantly recognizable to a U.S.-based audience.
Rather than outright making a point by stating it bluntly, he uses the stories to demonstrate his point and let the reader find it through experience. He subtly points out the problem that he wants to address at key points in each story but does not talk about the point until the end.
This gives readers the chance to find it on their own and have a common base of experience for Gladwell to rely on when making his point in the end.
James Clear's Essay About Actions and Life Choices
In "It's Not Just About What You Say, It's About How You Live" by James Clear, he uses a real-world example to frame his narrative. Using real-world examples helps people relate to the topic of the piece. More than that, it gives a clear series of references that he can use to describe the point that he is trying to make.
For this to work, the example has to be related to the point in a clear way. By choosing the Nguni people, he is able to humanize the point of the article by referencing actions that people make. This is an effective way to help readers understand different behaviors so that they can identify and change their own behaviors.
Mark Manson's Explanation on Why You Can't Have It All
While trying to tackle an idea that everyone deals with at one point or another, Mark Manson combines storytelling with easy-to-grasp examples to add credibility to his claims. Establishing credibility is important for readers to buy into a piece.
His piece, "NO, YOU CAN'T HAVE IT ALL", starts with a story that is relatable for most people. He goes into this story in great detail, making it the central example of the point that opportunity cost is an inescapable problem. He backs up his claims with several real-world examples that are highly relatable, which drives the point forward and gives the reader more clarity as to how opportunity cost can affect people.
Jon Morrow's Exploration Into Working in Paradise
Blogging has the unique ability to reach a lot of people in a deep and meaningful way. Jon Morrow does this in his blog post, "How to Quit Your Job, Move to Paradise and Get Paid to Change the World". In it, he uses storytelling to its fullest to not only relay a story but to use it to help change readers' thinking. The story is immersive and Morrow takes every opportunity to connect readers to the experiences in it, even if they did not live the same way.
It is filled with imagery that everyone can picture immediately and understand the subtle implications of what they are seeing. He also uses the end of the story to uplift readers and helps them feel empowered to make changes in their lives. This type of writing can be very powerful and move readers to take action.
Oliver Emberton on Fairness
The article "The problem isn't that life is unfair – it's your broken idea of fairness" by Oliver Emberton delivers blunt truths without the need to be sharp and evocative. It's an effective way to show people a different way of thinking without making them feel bad about their current understanding of the world.
The goal is to help readers realize when they are wrong about something, and why they should not feel bad about being wrong. Alternatively, Emberton points out misconceptions about how the world works to help people change their thinking and be more successful at achieving what they want in life.
Ross Hudgens' Link Building Model
Many marketers would argue that "A Model For Link Building: Beyond "Great Content" is a mediocre title for a blog post. However, this blog meticulously blends personality with solid advice. It provides clear information about link building campaigns with actionable steps that anyone can take to further their brand objectives.
Instead of trying to force readers to buy something, he gives the information freely. This makes readers much more likely to save and share the article. Perhaps when readers realize how difficult these steps are for themselves, they will consider hiring him to do the link building for them.
200 Ranking Factors for Google with Brian Dean
Brian Dean's blog titled "Google's 200 Ranking Factors: The Complete List (2020)" is an excellent example of the powers of long-form content. Not only does the post feature a lot of content, but it also provides you with over 200 different ranking factors for Google.
There are so many things that Dean does right when it comes to naming in structuring this blog post. The headline makes it clear that this is an exhaustive list. For readers, this can translate into being the authoritative source. It also includes a date and Google, which is a company and tool his audience generally wants to know more about.
Oliver Emberton Teaching About Time Management
In this article "How to master your time," Oliver Emberton gets right to the point regarding a common pitfall many people have: time management. He utilizes fun graphics and humor to really engage with his idea to discuss topics that interest everyone. Most people can benefit from learning better time management skills.
Jon Morrow's Free Guide for Making Money While Blogging
The article "HOW TO MAKE MONEY BLOGGING (FREE GUIDE FOR 2020)" features a step by step plan for new bloggers to start writing professionally and earn money from their efforts. It has a clear headline of what readers can expect from the information. It is labeled with the date, which is extremely important.
In digital marketing (or even product reviews), people want to know that they are getting the most current information possible. The label of "free guide" doesn't hurt. People generally don't want to pay for what they don't have to.
Whether you are writing blog posts for a client or to drive traffic to your website, take a risk about the topic. Give your audience the most comprehensive version of the information available online. Make it easier for them to gain access to the resources that they need to be successful.
By doing this, you too can write the most compelling and successful blog posts on the Internet, without relying on your trusty blog post templates.


Melanie G. is a freelance writer and editor living in Tampa, Florida. She's freelanced full-time since she left her writing job at Nielsen in 2012.