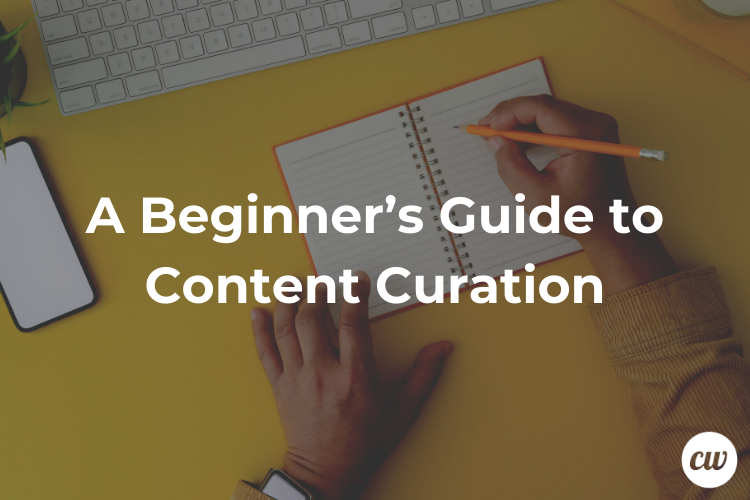 A Beginner's Guide to Content Curation
From websites and emails to blog and social media posts and in-app messaging, content is practically everywhere these days. This variety is necessary and appreciated by anyone searching for something useful online, but it can present some challenges and frustrations for marketers.
One of these challenges is the ability to produce and distribute a steady flow of relevant, top-quality content. This is where content curation comes into play. When done right, it can result in content your target audience will likely respond well to, comment on, learn from, react to, and share.
If your goal is to become a content curation pro or simply leverage content in a way that's good for your brand, read on learn more about content curation basics any beginner can embrace and benefit from.
What Is Content Curation?
Content curation is the process of finding digitally-accessible material that's relevant to your intended audience from a variety of sources other than what you produce yourself. It's usually centered on a particular topic, but this concept also applies to content in line with a brand's theme or values.
What Are the Benefits of Carefully Curated Content?
Coined by Bill Gates in a 1996 essay published on the Microsoft website, the saying "content is king" has become cliché in the world of content marketing, but it's still true. This is one of the reasons why having a steady flow of relevant content is so important – and not just for big brands.
Smaller mom-and-pop businesses can benefit just as much from carefully curated and distributed content as larger, well-known companies with massive marketing budgets. Content curation also has some very appealing benefits, some of which include:
A Boost in Credibility: If you are picky about your curated content, you may be rewarded with a boost in credibility or a reputation as the go-to source for info related to your niche.
An appealing DIY alternative: If you routinely struggle just to produce new content, content curation can ease your stress and give you access to useful goodies at the same time.
Growing your business/brand: Content curation done right can grow your business or brand as your reputation for quality, consistent content becomes known. Also, if you regularly get extra content from trusted sources, you'll also get a boost in brand visibility.
Keeping you informed: What's also great about content curation is the ability to discover new things about your niche you might not be aware of yet. Displaying a deeper range of knowledge also reflects well on your brand.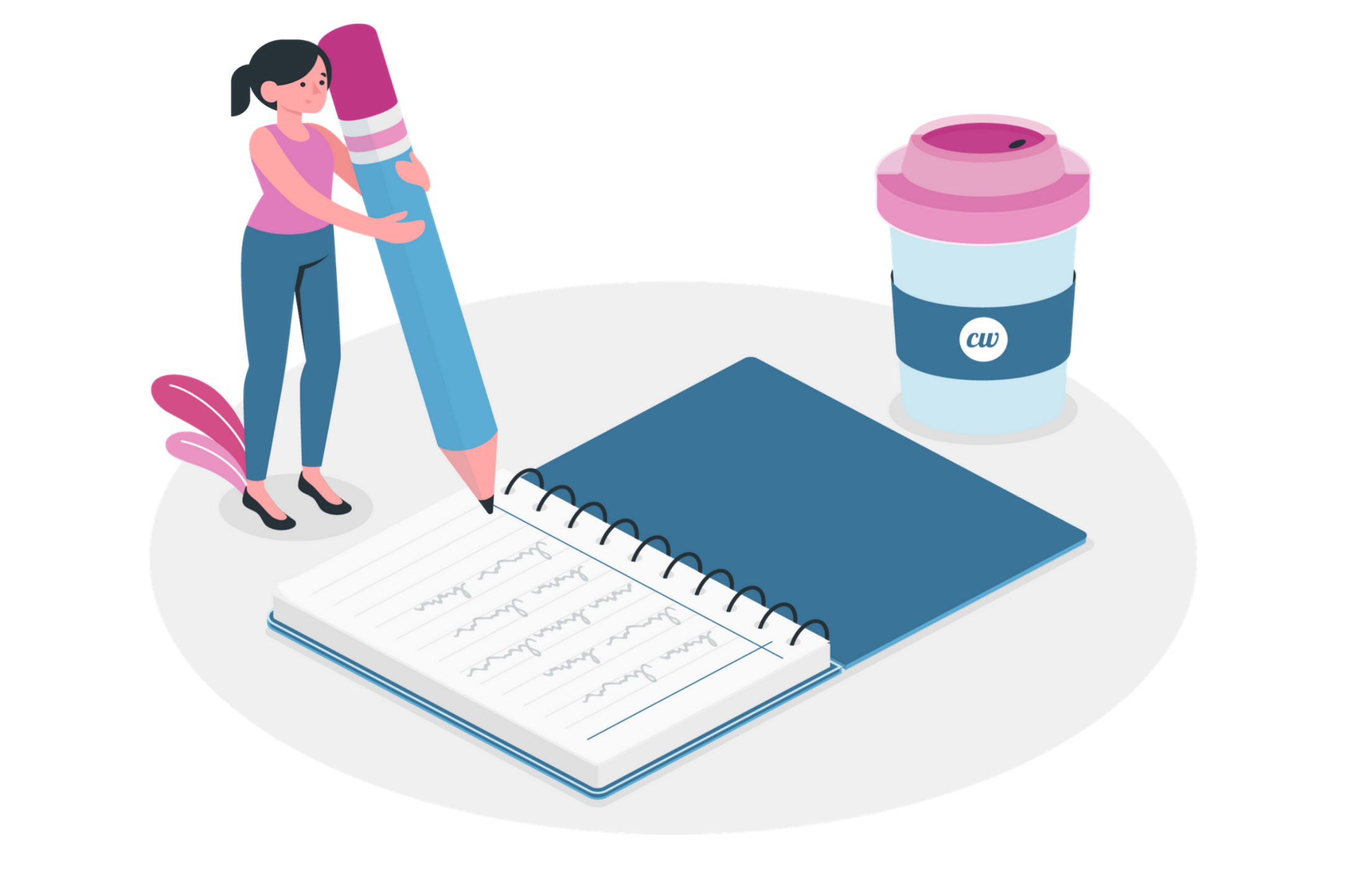 5 Steps to Take Before You Get Started
As with anything involving content marketing and online engagement, there are some steps you'll want to take before diving into your content curation efforts. The key content curation steps typically recommended can be broken down into the following five steps:
Know your audience: Tap into your existing stats to better know your target audience. You can also gain audience insights by looking at your social media comments and what kind of attention your existing content is getting elsewhere.
Share what matters to your audience: One of the potential pitfalls of content curation is getting a mix of useful and irrelevant content that sends mixed messages to your target audience. Avoid this issue by zeroing in on what's truly in line with your audience's needs when picking and choosing curated content.
Establish a content distribution schedule: Regardless of where your content is coming from, you'll need to be consistent. An effective way to do this is to use a content scheduling tool to make sure your content is distributed in an organized and timely way.
Give credit where credit is due: Be sure to find some way to cite to credit sources for your curated content. Taking this added step establishes goodwill and boosts your odds of forming mutually beneficial relationships with reliable sources of content.
Mix things up: There are many good things about curated content, but it shouldn't be your only source of content. Ideally, you want to find a happy medium between what you produce and what you get from external sources to give your content a more personalized and brand-specific feel.
Use Handy Content Curation Tools
Content curation tools help you consistently find sources of relevant content. Some of the tools mentioned below also make it easier to sort through what's available at any given moment.
Buzzsumo: This is a good all-around curation tool for beginners since it can be used to see what's being shared most in relation to topics relevant to your brand. Once you find stuff you want to curate, identify the influencers sharing or producing the desired content and reach out to them.
Twitter Lists: Use this tool to organize your Twitter followers and engage with your grouped follower segments in an orderly way to make content curation via this platform a less haphazard process.
Pocket: With this tool, you'll be able to save everything from videos and articles to stories from any webpage, publication, or app. It's a step up from bookmarking and much more convenient
Hootsuite: This tool is great for managing all your social accounts and finding content to curate from them, especially if you normally juggle multiple social platforms.
Feedly: If you already have your own assortment of preferred feeds and other Web-based info you regularly check out for news related to your niche, this news aggregator tool can help you keep track of this type of content so you can find useful tidbits to curate.
Scoop It: With this handy tool you can collect and curate content Pinterest-style – meaning you can group things in a hub page and quickly share content wherever you wish to distribute it.
Tools like SocialMention and Google Alerts can be useful as well. They let you set up alerts so you can find out about content with keywords related to your business.
Also, Monitter.com can be used to monitor keywords on Twitter for curation purposes, and with CurationSoft, you can curate content and republish it via your blog or website.
There are many other tools to consider as well once you get used to the content curation process. Flipboard, for example, is a desktop and mobile app that lets you create mini-magazines with links to related news stories from outside sources.
6 Content Curation Methods and Practices
Now that you know what tools you can use to find and organize curated content, let's take a look at specific content curation methods that can also be useful. There are many possibilities, so do some experimenting to see what works best for you until you get your own content curation routine established.
1. Newsletters (as a Source and for Distribution)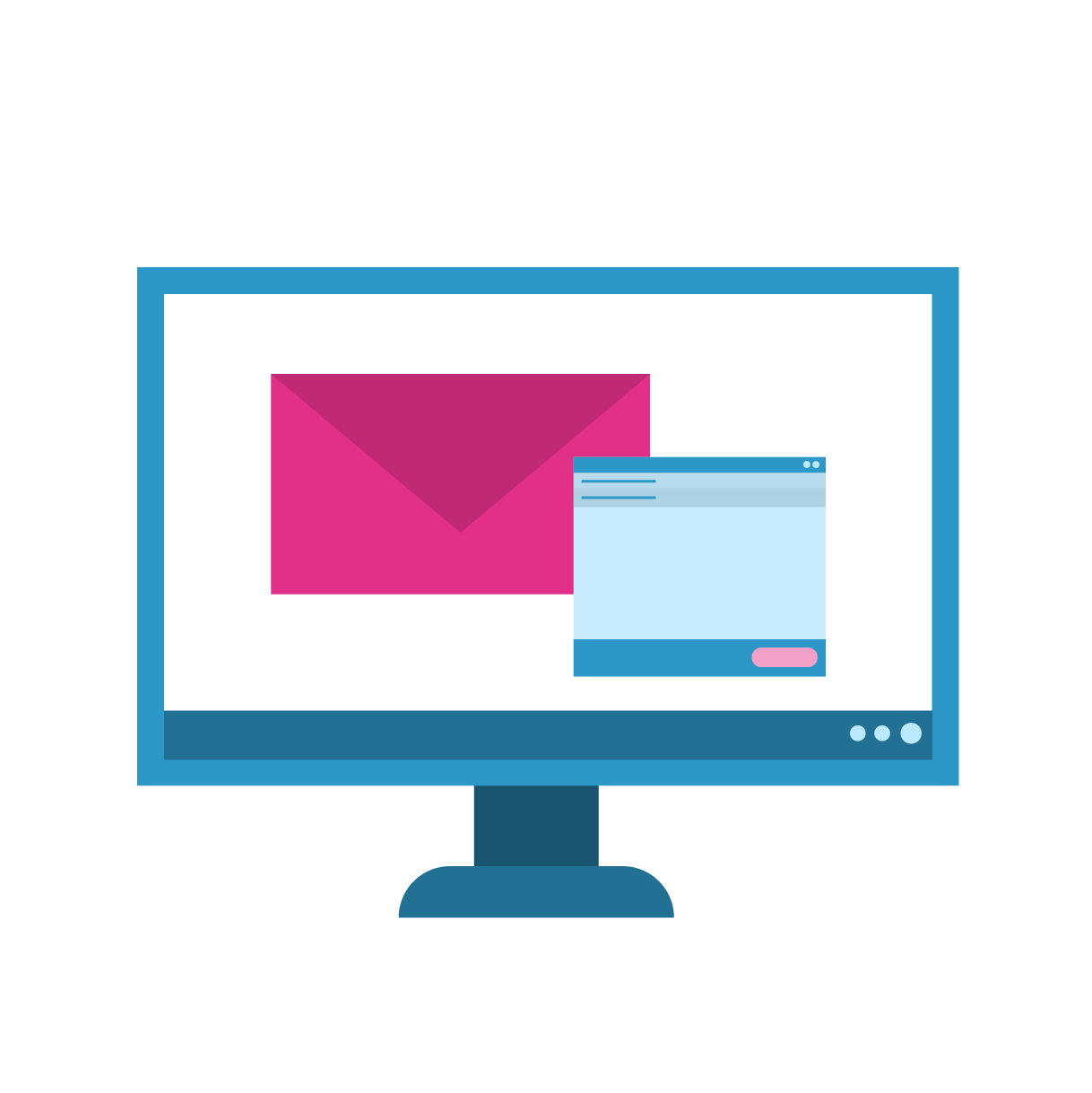 Newsletters are nothing new, but they can certainly be a great source of content your audience can get behind. And most newsletter subscriptions are free, so this is definitely a budget-friendly source of curated content.
Just narrow your focus to newsletters that fit your niche. Unless you have a very specific and narrow target audience focus, it's generally best to avoid newsletters that tend to be loaded with industry lingo or insider topics.
On a related note, you can use your own email newsletters to share your curated content with your audience once you pick out what you want to redistribute. Your newsletters can even be divided by your various email segments so you'll be catering to more specific interests and preferences with the curated content you share.
A handy tool you can use for email newsletter content curation is Elink.io. It includes 30+ responsive templates that will make your newsletters look great as you pepper them with your preferred curated goodies.
2. Freelance Writers
There are many experienced freelance writers who specialize in various niches and topics who can be reliable sources of content for you and your audience. Plus, once you find reliable freelancers, you can always establish mutually agreeable arrangements and tailor your content requests to more specific or customized topics.
3. Trending News Stories or Content
Because trending content or news tends to be more prominent in feeds and online search results, another content curation method is to tap into what's trending and getting plenty of attention online. Avoid issues with duplicate content, however, by enhancing relevant news content with your own insights or thoughts — or at least crediting the source.
Speaking of duplicate content issues, there are some steps you can take to avoid such problems with your curated content. One option is to link to the content you wish to share to take your readers to the original source.
You can also focus on original curated content, such as guest blog posts and user-generated content. And what you get from freelancers can be published under your own name since this is a standard practice many freelancers agree to.
4. Social Media Followers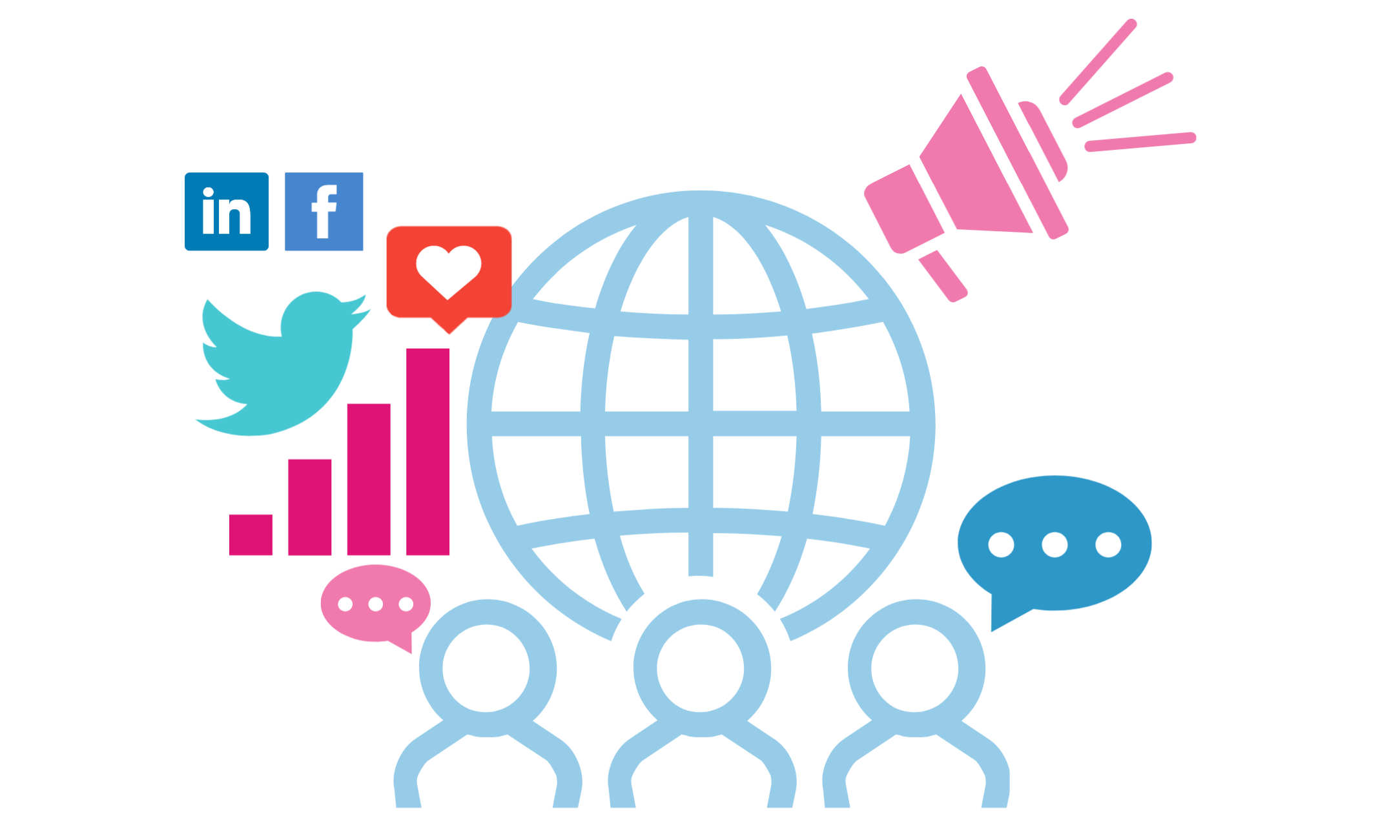 Not all content has to be in-depth or lengthy. For times when you need quick access to relevant, shareable content, your social media followers can save the day.
There are literally numerous ways to encourage your social followers to submit shareable content – and many of them love contributing! Possibilities with social media content curation involve:
Holding topic-specific contests
Asking followers to use a specific hashtag for submitted content so you can easily categorize and share it
Inviting social followers to share stories relevant to your brand, products, services, or brand values
5. Guest Bloggers
There are numerous ways to curate content for your blog. One of the simplest steps you can take to achieve this goal is to welcome guest bloggers. This also boosts your odds of getting content in line with topics normally covered on your blog, especially with guest posters who are also regular subscribers and commenters.
Fine-tune your guest blog content results by setting up some clear guidelines for guest posters. This also boosts your odds of consistently getting some supplemental content your audience will appreciate.
6. Visual Content
According to a HubSpot survey, more than half all consumers questioned said they preferred to see more visual content from businesses or brands they support. Visual content also tends to inspire much more engagement than text alone, which is why your content curation efforts should also include visual content.
There are plenty of places on the Web where you can find images. Just make sure you avoid anything that could cause copyright issues if you use it for your own marketing purposes. One clever way to use curated visual content is to organize your visuals together in a way that tells a compelling story related to your brand.
With video content, YouTube is an excellent platform since you group your curated video goodies into convenient playlists. Curated video content can work on other platforms as well as long as you set up some guidelines for submissions so you're mainly getting video-based content relevant for your audience.
Another visual content curation tactic is to ask for specific video submissions if you have certain purposes in mind. For instance, you might ask customers to submit unboxing videos you can use to show potential customers what they can expect from your products based on reactions from real customers.
Keep an Eye on How Your Curated Content Is Doing
Curated content is just like any other type of content in that you'll want to be mindful of how it's performing for you. Fortunately, it's fairly easy to include outside sources of content in your various analytics and data collection processes.
Remember to compare your curated content with what you are producing yourself or internally as well. This way you can see if your results are consistent or one type of content is performing better or worse than the other. You'll then be able to make appropriate adjustments if you're not seeing the desired results.
Also, check the source of your curated content if you're not absolutely sure. The last thing you want is to use and share content that seems relevant from a source that's either not reputable or not a true reflection of your brand.
Content curation can also be beneficial if you need some help steadily cranking out your own awesome content due to other demands on your time, like actually running your business. Easing your burden with content curation also means you can pay more attention to quality with what you produce yourself or internally and not quantity – something your target audience will definitely appreciate!


Ken is a freelance writer currently living in the Pittsburgh area of Pennsylvania. Born in California, his fondness for writing dates back to elementary school writing contests and led to positions on both high school and college newspapers. He earned a degree in Journalism and Communications from Point Park University and did work in data entry after college before transitioning to a full-time career as a freelance writer. While his areas of expertise are marketing and health-related content, Ken is a versatile writer and enjoys exploring and researching a variety of topics. When not busy knocking out articles, he likes to spend time with friends, go for walks, and discover new and exciting things about the world around him.