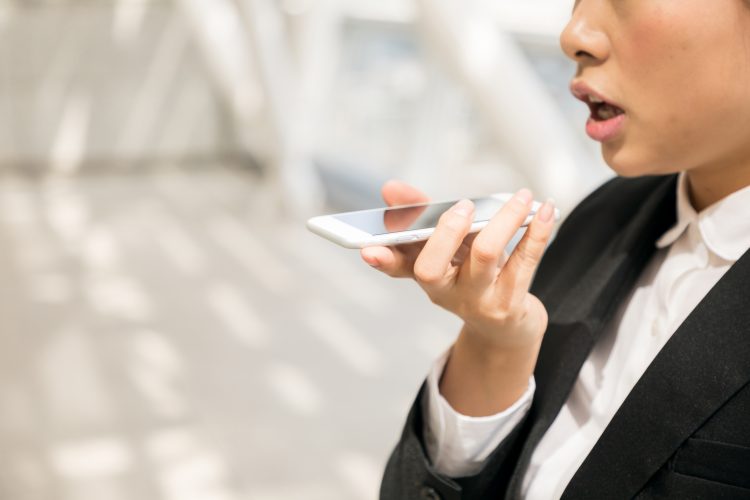 8 Quick Voice Search Tips for Copywriters
How many times have you asked Siri a question? Or told your Alexa or Google Home to order takeout for you? Voice search is no longer a cool feature on our devices. Now, it's a way of life.
In fact, according to eMarketer, 35.6 million Americans used a voice-activated assistant device at least once a month in 2017—a year-over-year increase of 128.9 percent.
As copywriters, we work to create compelling yet optimized copy for websites, social media, ads, and more. Now, we need to consider the effects of voice search on our writing efforts.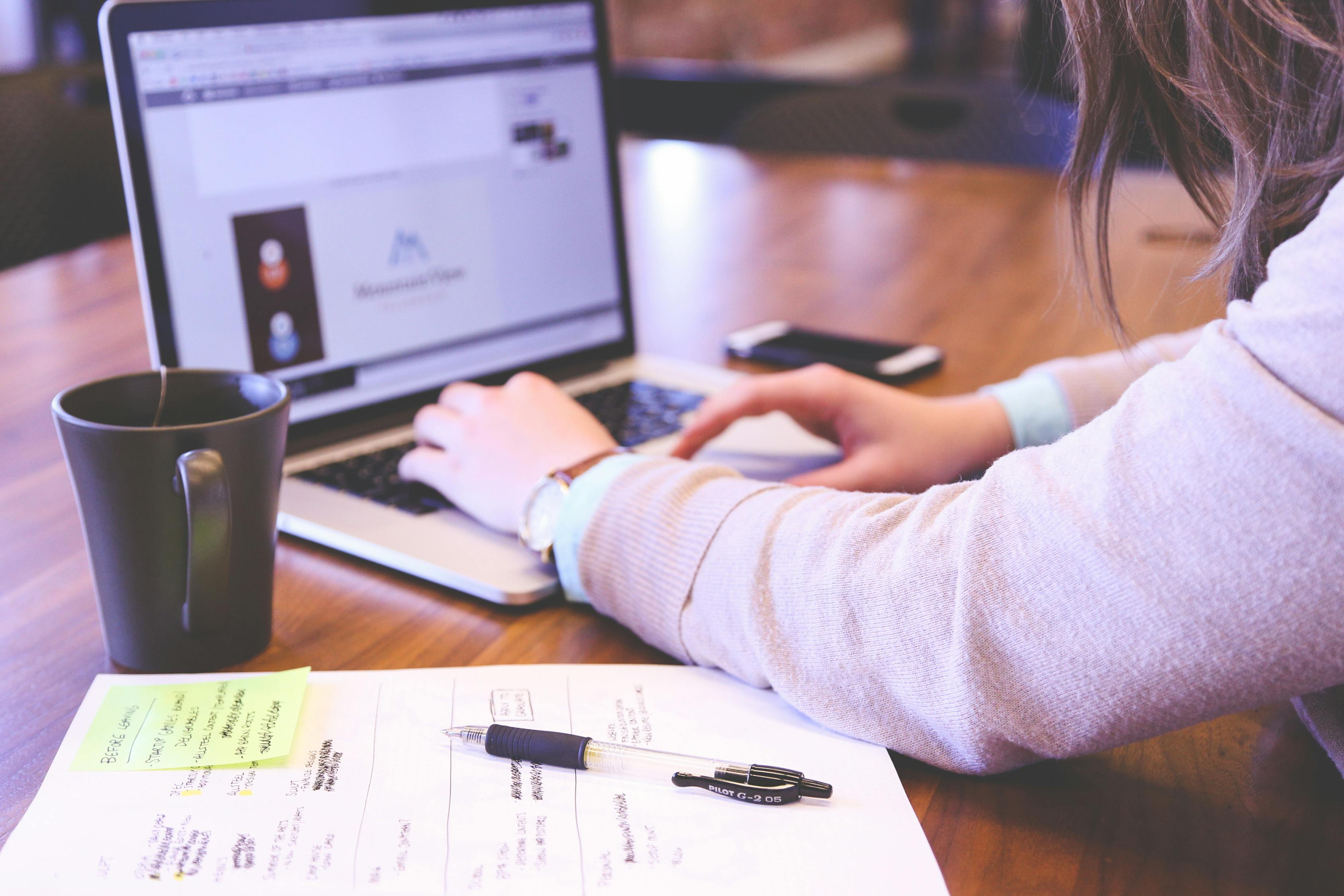 Voice search is defined as "voice recognition technology which allows people to perform searches by speaking into a device."
For example, you can ask devices such as your smartphone or home device any of the following:
What year did the United States land on the moon?
Where is the closest grocery store?
What time is sunset?
What movie times are available today?
When does the coffee shop close?
Voice search technology takes your query and runs it through databases and search engines to find the most accurate answer. Interestingly enough, TheeDesign discovered that almost a third of the 3.5 billion searches performed on Google every day are voice searches.
Voice search took off with the invention of Apple's Siri, followed by in-home devices such as the Amazon Alexa and Google Home. In Q3 of 2018, smart speaker shipments grew almost 200% YOY across the globe.
You may remember Burger King's, "Okay, Google" ad which was purposefully designed to activate in-home devices and phones. This was prompted by the increasing popularity in these devices, along with their use.

With the influx of voice searches and devices, copywriters must shift their thinking and writing tactics to include this new technology. Outside of the benefits for brands, altering your writing to incorporate voice search also improves the customer experience.
Google found that 41% of people who own a voice-activated speaker say it feels like talking to a friend or another person. This is an opportunity for writers to forge a relationship between the customer and their brand via searches on these devices.
Work to develop copy that influences users to interact with their device to find out more about your brand, product, and offerings.
Copywriters also seek to improve sales through their captivating and informational writing. When working on product descriptions, blog posts, and other forms of online content, be sure to optimize it for voice search.
A study from Edison Research found that 22% of U.S. smart speaker owners have purchased something using their devices. And, voice search sales are predicted to reach $40 billion by 2022.
For years on end, we've been told to optimize our content to rank on page one of Google. Well, thanks to voice search, this goal has changed. Page one is no longer good enough; now you need to be at the top of the listings.
With voice search, users aren't presented with a list of options. Instead, they receive one answer. If your content isn't optimized to be this sole answer, you're missing out on the chance to get your brand in front of the customer.
With all this in mind, revitalize your content and copywriting strategy to focus on voice search using these quick tips.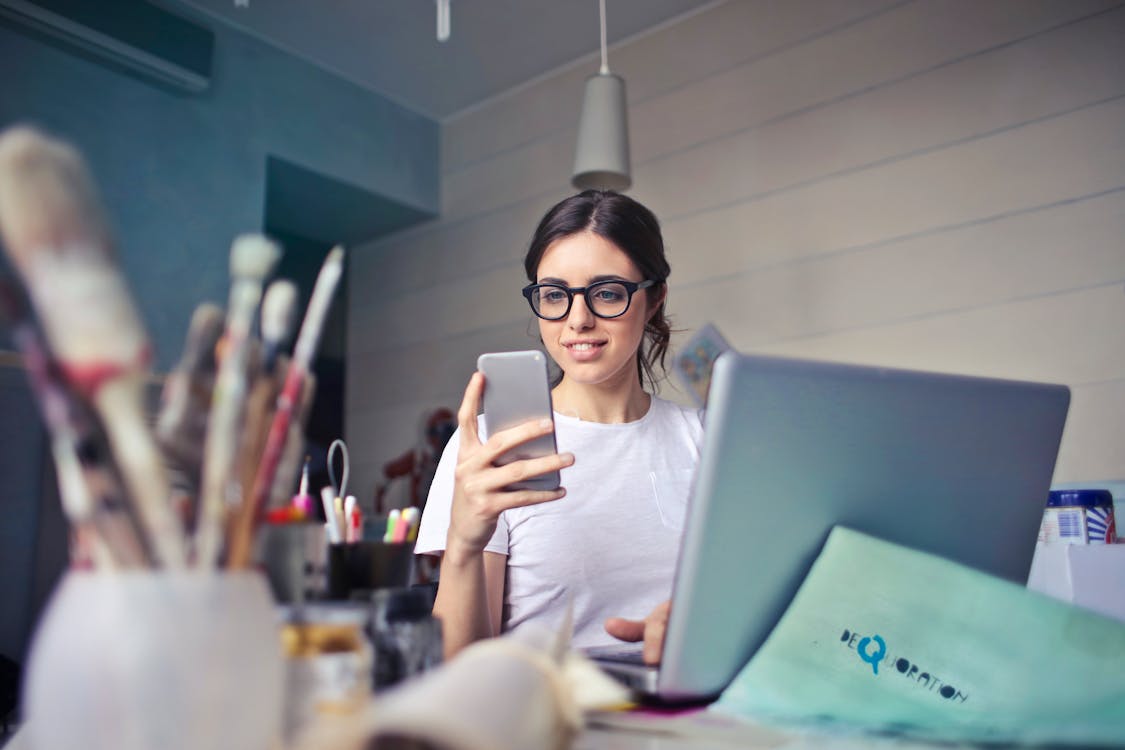 Ready to improve your business' content, website traffic, and online sales with voice search? Utilize these quick copywriting tips.
As defined by Moz, Featured Snippets are "selected search results that are featured on top of Google's organic results below the ads in a box."
Since we know voice technology will deliver a single result to devices and phones, creating content to rank as featured snippets are the key.
To rank your content as a featured snippet, use the following quick tips:
Start with keyword research – Identify opportunities, questions, and queries your audience is asking or searching for.
Answer questions – Content that answers a question succinctly tends to rank as a featured snippet.
Organize your content – Just as you would for SEO purposes, structure your content with bullet points, headers, and other types of formatting for smooth and concise readability.
Consider on-site SEO – Ensure all areas of your website and pages are optimized properly so your content stands a greater chance of ranking.
When you search for something online or via voice search, what types of phrases do you use? You don't simply say "Restaurant" and hope Google knows what you mean (although chances are, it does!)
Instead, we use queries like:
What sushi restaurants are near me?
Where are the best restaurants in NYC?
What's the best-rated seafood restaurant in the USA?
These are known as long-tail keywords or phrases. Identify which long-tail keywords your audience searches for and create content focused around these phrases.
Remember those statistics about people talking to their devices like a friend? (A little strange, but true.)
You wouldn't talk to a friend in a robotic tone, would you? Instead, you have a conversation.
The conversation is the basis on which voice technology relies. Therefore, your content needs to read conversationally. Say goodbye to the stiff, corporate mumbo jumbo and just talk to your customers. It's that easy.
While there's no quick trick to ranking for voice search or search engines in general, you should always aim to write valuable content that connects, informs, and captivates.
Continuing to develop content that educates readers and positions your brand as an authority on the topic will prove to Google and other search engines that your content is relevant to a user's query. As you create more and more authoritative content, your chances of ranking higher increase and thus improve your chances of becoming the selected answer for a voice search.
With voice-related searches being three times more likely to be local-based than text-related searches, it's imperative to have your Google My Business listing completely filled out.
If you fail to do so, your listing may not be chosen by the device or phone. Alternatively, if a voice search does pull up your listing and it contains incorrect information, your potential customer will be misled and unhappy.
Since these searches are of local intent, double-check that your listing contains the correct address, phone number, and local keywords to best assist the user.
Considering users are likely to be using voice search to ask a question, you should create content containing answers to these queries.
Start with a robust FAQ page. Answer common customer questions about your products, services, team, location, and other areas of your business. Remember to optimize this content accordingly!
Next, create various forms of content around these questions. Types of content can include:
Blog posts answering specific questions about your products/services
Product videos (with optimized descriptions) detailing the answer to a customer question
A FAQ for individual products and services
Your options are limitless, so long as the content seeks to help a consumer answer a question!
Remember to include the long-tail keywords most searched for by your customers, too.
A local SEO and voice search marketing strategy go hand-in-hand. Since the majority of voice searches have a local intent, it is in the best interest of your company to have a solid local SEO plan already in place.
In addition to a robust Google My Business listing, make sure your website contains keywords and information related to:
Your address
Your phone number
Service areas
Local organizations and involvement
You can also take your local strategy a step further by using Google's Local Services ads and creating locally-focused blog content.
Although only 5% of consumers currently use voice search for shopping, MoffetNathanson reported this number could skyrocket to 50% by 2022.
Additionally, Google found 52% of voice-activated speaker owners would like to receive information about deals, sales, and promotions from brands.
With this in mind, copywriters have to consider voice search when crafting product copy. Be sure to optimize your product descriptions and pages with:
Long-tail keywords
Local keywords and content
An accurate and regularly updated FAQ section
Image description and alt text keywords
Organized headers
Mobile responsive design
Of course, your product copy should also boast a conversational tone to drive users to connect with your brand and make a purchase.
With more and more customers utilizing voice search each day, it's no longer a simple marketing consideration. Optimizing your content strategy for voice search technology is a must!
When creating content for your website or marketing plan, remember to keep voice search in mind and put these copywriting tips into action.


Anne is a copywriter and digital marketing specialist currently residing in the Greater Nashville area. Originally from New England, she leverages her three top talents (writing, marketing, and coffee consuming) for businesses and brands of all sizes across the globe.
Anne is a 2013 Marketing Communications/Advertising graduate from Western New England University in Springfield, MA. She credits her launch into writing to her legendary elementary school poem about pizza that wowed the judges and won the creative writing award in her school district.
When not writing or working on marketing campaigns, you can find Anne at a coffee shop, exploring somewhere new, or training in martial arts as a 3rd degree black belt.