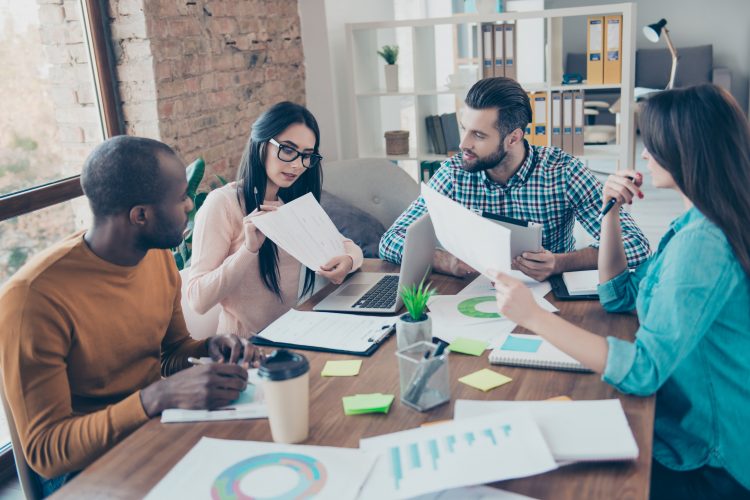 Where to Spend Your Digital Marketing Budget in 2019
If you've pushed off planning your 2019 digital marketing budget, it's time to allocate that cash. As 2019 draws closer, you may already be thinking of changes you want to make to your advertising dollars.
The good news is creating a budget for 2019 doesn't mandate that you start from scratch. If there are elements of your marketing efforts that worked well over the past 12 months – keep them! To prepare your marketing budget for the New Year, you don't have to reinvent the wheel. Just follow these three steps: evaluate, reallocate, and monitor.
Evaluate Your Current Digital Marketing Budget
Evaluate what worked well for your marketing strategy in 2018. Consider the areas where you found the biggest return on your investment. If your efforts are working, there's no need for change. Beth Comstock, former Vice Chair of GE, says 70 percent of a company's marketing budget should go to platforms that have been proven to work.
The vast majority of your digital marketing budget will be spent in areas that prove successful for your brand. Paid media, unique content creation, SEO, email marketing, and social media are some of the most prominent areas of digital marketing. Focus on the channels that bring in the most revenue for your company.
Reallocate Digital Marketing Dollars
For the other 30 percent of your marketing budget, explore ideas that you haven't tried or only skimmed the surface of. Big digital marketing elements for 2019 will include:
Video: Research reveals marketers who use video grow revenue 49 percent faster than non-video users. Facebook, Instagram, and YouTube are the three platforms where video growth is most prevalent. But don't limit yourself to social media. Use video on a landing page to increase conversions by 80 percent or more.
Long-form content: From blogs to social media posts, longer is proving to be better. If you don't have the time to create unique, engaging content, hire a freelancer or content writing company. Long-form content boosts your SEO and offers quality content your audience wants to read. Don't stop with blogs and social posts; long-form video should also be included in your digital marketing spend.
Analytics: Invest in a top-notch analytics platform. It doesn't matter where you spend your digital marketing dollars if you can't thoroughly track the performance of your content.
Automation: Digital marketing in 2019 is a bit of an oxymoron in that customers demand personalization when they engage with a brand, but they also want an automated presence that allows them to complete a task more quickly. Chatbots on your website and social media will continue to become more advanced and it will pay to invest in the tool. While your business hours may be limited, an automated sales rep never gets tired.
Reallocate a portion of your marketing budget to new areas of digital marketing, but don't spend the money and walk away. Monitor your progress.
Monitor Digital Marketing Spend
For the areas where you're enhancing or initiating a marketing spend, monitor your campaigns and the results carefully. You don't want to discover in November that a particular outlet offered next to nothing as a return. Routinely compare your digital marketing efforts and be ready to transfer some of your spend to the better-performing area as needed.
The digital marketing industry is worth nearly $195 billion. As customers explore more brands than ever online, make sure your 2019 budget puts you in front of an engaged, buying audience.


Storyteller. Beer lover. Toddler interpreter. Not necessarily in that order, depending on the day. JoAnna B. has written for real estate firms in six states, can make reading about digital marketing enjoyable, and, above all, wants to tell a good story with quality content. Her style is filled with dry humor, real-life examples and a little bit of everything in between.