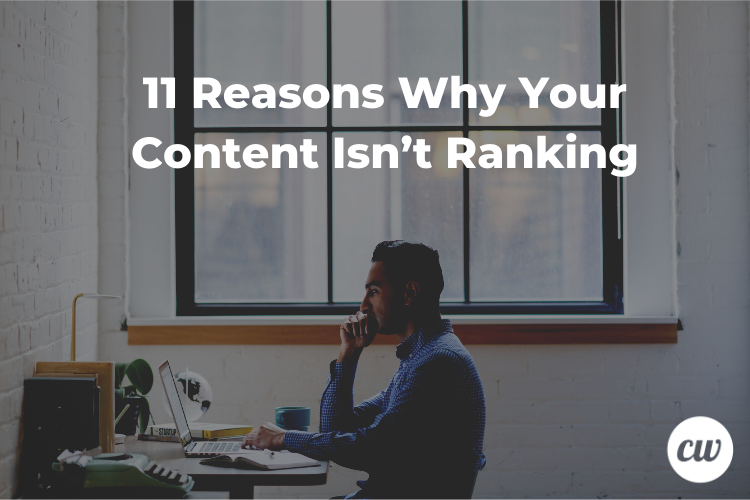 11 Reasons Why Your Content Isn't Ranking
It's frustrating, isn't it?
You work endlessly on your website and content only for it to rank poorly or not at all. You've researched keywords, optimized your website content for SEO best practices, and connected your site with all the right tools, and still, nothing happens.
So why isn't your content ranking? What are you doing wrong?
Since Google's search algorithm considers over 200 factors when ranking websites, there could be a myriad of reasons why your content isn't ranking.
Even with all of Google's ranking factors, most undesirable rankings are caused by these 11 problems.
Fortunately, they can all be fixed!
1. You're Targeting Competitive Keywords
With more keyword competition comes more work. It'll be difficult to crack into the first page of results if you're targeting extremely competitive keywords and phrases.
Trying to rank for top-level keywords like "auto repair," "pizza restaurant," and "marketing agency" is next to impossible and will cause you more stress than success.
Instead, focus your efforts on ranking for relevant long-tail keywords. Long-tail keywords are 3-5 word phrases being searched by users in your geographic area and market. Examples of these keywords can include:
Best pizza in New York City
Auto repair shops in Toronto
What to look for in a marketing agency?
To get a glimpse into how competitive a keyword is, run a simple keyword search. Under the search box, you'll see grey text displaying how many results that keyword/phrase brought up. Go ahead and try it!
Use tools like Google Keyword Planner and Ubersuggest for your keyword research efforts, too. Remember to find keywords that are less competitive but highly relevant to your audience.
2. You Don't Have Enough Backlinks
When determining how to rank websites for particular queries, Google's algorithm analyzes a website's relevancy and domain authority.
Moz created the term "domain authority" to predict how well a website will rank on search engines using a score ranging from one to 100.
Using their method, this score is calculated by evaluating a series of factors including linking root domains and the total number of links pointing back to the website.
As such, websites without a backlink portfolio will have a lower domain authority score and therefore, have difficulty ranking for their intended keywords.
However, website owners struggling to rank tend to jump at whatever backlink opportunities they can get their hands on. This results in poor quality websites linking back to your site, ultimately lowering your chances of ranking once again.
To increase the number of high-quality websites linking to your site, use backlink building tactics such as:
Gaining backlinks naturally through quality content and relationship building.
Choose different keywords as your anchor text.
Find unlinked mentions of your brand or business and politely request a link.
Send content and guest blogging pitches to publications and creators.
As you build up a portfolio of quality backlinks, your rankings should start to climb.
3. Your Internal Link Structure is Poor
Just as external links are critical for ranking, so are internal links. Without a proper internal linking strategy, Google's search algorithms cannot understand the relationships between your website pages and posts.
Additionally, Yoast states that Google's algorithm uses internal links to divide up the link value of a website. As such, it's important to point relevant internal links to the most important pages and posts on your website.
Use Yoast's guide to internal links and develop a strategy that'll help your website rank ASAP.
4. Your Content Isn't Relevant
Marketers often create content based on what they believe their audience wants to see. This leads to shallow content that won't get clicked on even if it does rank since the target audience isn't interested in the topic.
When organizing your content calendar and writing content, ask yourself, "Does my audience want to read about and engage with this topic?" If you're unsure, use tools like Google Trends and Google Keyword Planner to see how often each topic is searched for.
From there, you can move on and identify specific keywords to target within your content.
Once you've written your first draft, now ask yourself, "Is my content engaging enough?" On top of being relevant, the content must also educate and captivate your audience. Your content must grab their attention and convince them to take action.
Also, take a moment to re-read your content? Does it flow well? Does it convey information in an easy-to-read manner? Is it entertaining?
While writing is a skill that can be enhanced with constant practice, not all of us have that kind of time! You can improve your rankings and site content by partnering with a professional content writer. These individuals understand what it takes to win over an audience and craft a message and how to rank on the first page of Google.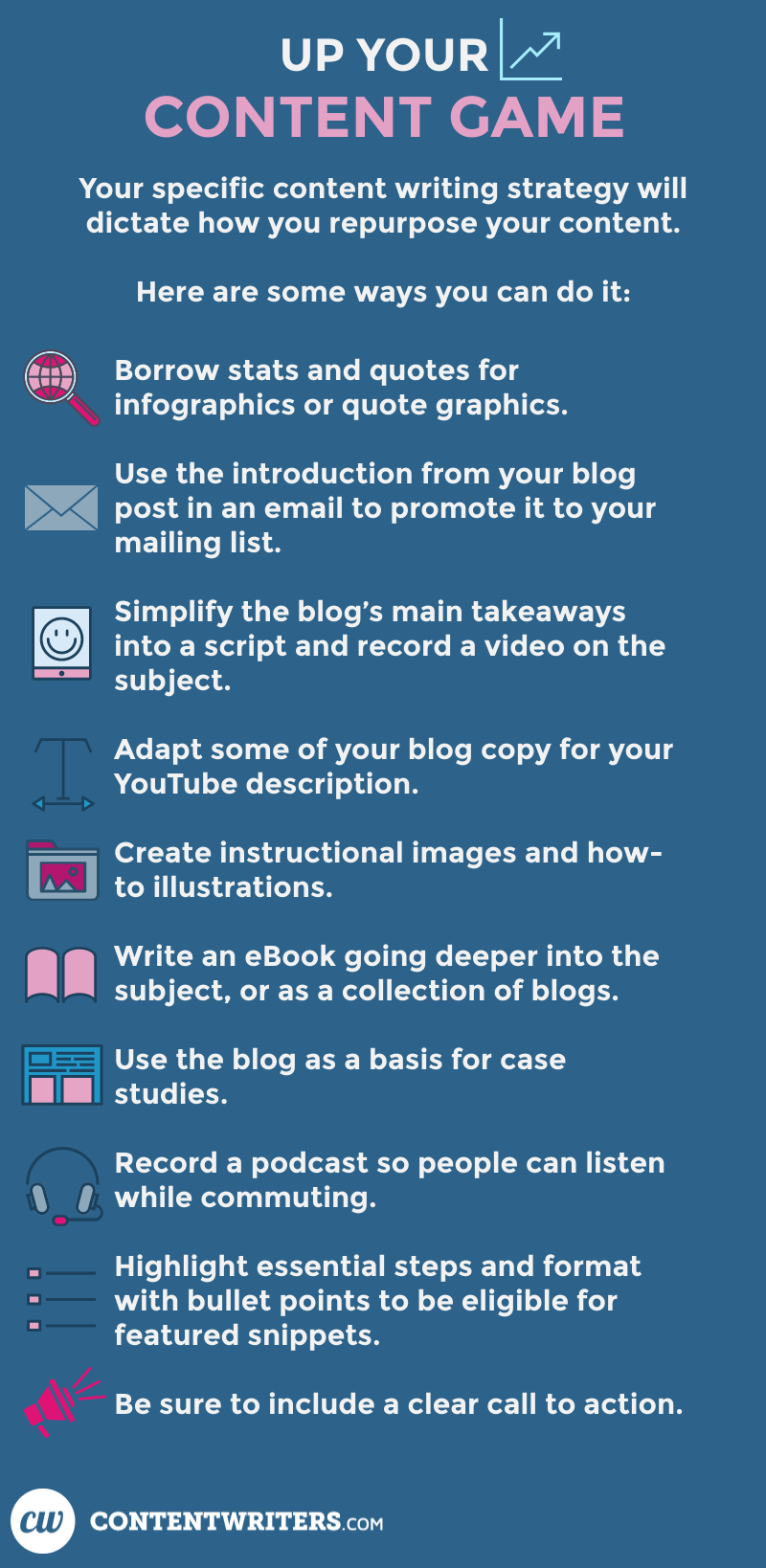 5. Your Content is Outdated
When is the last time you updated the content you're trying to rank? Is the information still relevant? Updating old content is a great way to boost rankings, especially for significant topics generating lackluster results.
Start by doing a content audit and organize your existing content by performance. Then, comb through old and underperforming content to determine if they can be scrapped or revised. When evaluating your content, remember to look at metrics such as:
Current rank
Targeted keyword
Monthly traffic
Time on site
Bounce rate
Engagement
From here, you can make a plan of action to update and improve your outdated existing content.
6. You Have Technical Website Issues
Listen, building a website is difficult! Building a website to rank high on Google is even harder.
With this in mind, one of the reasons your content isn't ranking could be the technical aspects of your website. Common technical SEO issues include:
Google not indexing your website
Coding errors
You were hacked
Privacy concerns
Lack of XML sitemap
Broken links
Before you create any more content, be sure to remedy these issues. Otherwise, you're right back at square one.
If you're unsure of how to fix these problems on your own, partner with an expert web developer to get the job done.
7. Your On-Page Optimization is Lacking
On-page optimization tactics are vital to a website's chances of ranking. Without these elements, Google and other search engines will have a hard time understanding what your website content is about.
To properly optimize your website pages, make sure to:
Use keyword-rich title tags.
Have URLs with only 50-100 characters.
Create an XML sitemap.
Write your meta description with the goal of enticing searchers to click.
Use keywords in the H1, H2, H3, etc. tags in your content.
Use this on-page optimization checklist from Backlinko to double-check that your content is ready to rank.
8. Your Content is Too Short
It's been proven time and time again that content length has a direct correlation to ranking position.
Long-form content often receives more backlinks and is therefore given a higher domain authority, leading to better ranking positions.
But aside from SEO, long-form content often includes a more comprehensive overview of the topic and provides readers with more entertainment and information, leading to longer time spent on-site and a reduced bounce rate.
If you're looking to improve your rankings, review your content and see how you can increase not only the word count but the substance, too.
9. Your Website Has Duplicate Content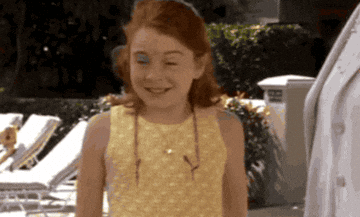 When you have duplicate content on your website, Google doesn't know which page houses the original content. As a result, both pages split the SEO value and wind up with lackluster rankings.
With this in mind, do a duplicate content audit using any of the free online tools available. If you find duplicate content on your website, fix it!
10. Your Website is Not Mobile-Friendly
It's 2020. If your website still isn't mobile-friendly, you need to change that ASAP. This design approach is no longer a trend, it's a necessity.
After all, Google's mobile-first indexing prioritizes websites with designs that adapt to fit the constraints of any screen size through mobile-responsive design and coding practices.
Find out if your website is being penalized for an unresponsive design by using Google's Mobile-Friendly Test. If your website fails the test, work with a web development team to update your website to a responsive design. Otherwise, you'll struggle to rank, no matter what other SEO practices you use.
11. Your Website Speed is Too Slow
What do you do when a website is taking too long to load? You leave it.
For those trying to rank online, site speed is a crucial factor. The slower your website speed, the greater your bounce rate will be. And, as we know, a higher bounce rate negatively affects your ranking position.
Common reasons for slow load times include:
Large, uncompressed media files
Too many ads
Messy coding practices
Poor hosting service
If possible, work with your marketing team or hosting service to identify what is causing your site to slow down and execute a solution quickly.
In addition to SEO concerns, slow site speed leaves a bad first impression on those visiting for the first time.
To determine how fast or slow your website is loading, use Google's Page Speed test.
Remedy Your Ranking Problems With Professionally Written Content
Before you begin to fret that your website rankings are doomed for eternity, run through our list of reasons why your content isn't ranking. The solution could be as easy as updating old content and refreshing your on-site SEO efforts.
Remember to have patience! Rankings don't happen overnight. It takes time and effort to accomplish page one rankings.


Anne is a copywriter and digital marketing specialist currently residing in the Greater Nashville area. Originally from New England, she leverages her three top talents (writing, marketing, and coffee consuming) for businesses and brands of all sizes across the globe.
Anne is a 2013 Marketing Communications/Advertising graduate from Western New England University in Springfield, MA. She credits her launch into writing to her legendary elementary school poem about pizza that wowed the judges and won the creative writing award in her school district.
When not writing or working on marketing campaigns, you can find Anne at a coffee shop, exploring somewhere new, or training in martial arts as a 3rd degree black belt.