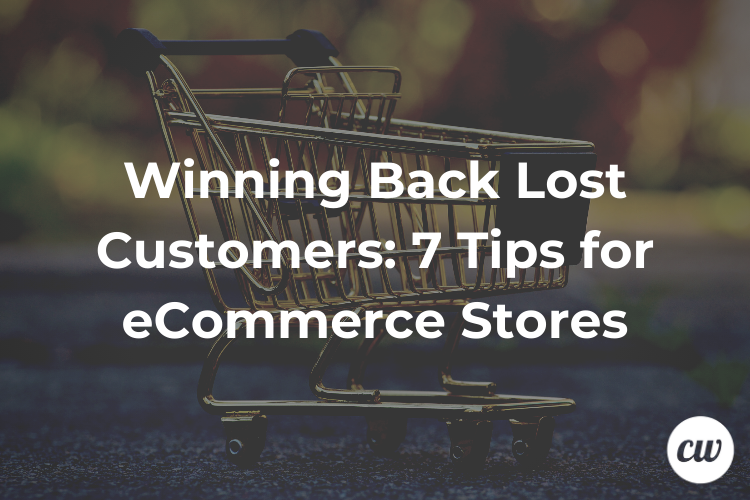 Winning Back Lost Customers: 7 Tips for eCommerce Stores
More than two-thirds of customers abandon their carts while shopping online. For eCommerce retailers, this statistic is unnerving.
Winning back lost customers has always been a challenge for businesses. Aside from optimizing your online store for conversions and engagement, what else can you do to convince a customer to make a purchase?
Fortunately, by analyzing eCommerce store analytics and employing strategic marketing tactics, entrepreneurs can create a plan of action and regain a percentage of lost customers.
If your eCommerce store is suffering from a high cart abandonment rate, win prospective customers back by executing one or more of these strategies.
1. Develop Email Marketing Campaigns
A study from Hubspot found that 59% of respondents say marketing emails influence their purchase decisions.
eCommerce stores often use a series of different email marketing campaigns to drive sales and website traffic. These campaigns can also work to nudge a lost customer in the right direction and bring the customer back to their shopping cart to complete the purchase.
When you're ready to reel lost customers back to your eCommerce store, start sending out email messages such as:
Cart Abandonment Emails
We're all guilty of cart abandonment. We click aimlessly around eCommerce sites and add things to our cart without the intent of purchasing.
These leisurely shopping activities drive up cart abandonment rates for eCommerce stores, subsequently also driving their marketing and sales team bonkers.
To reclaim those lost sales, eCommerce marketers primarily rely on cart abandonment emails. According to SaleCycle, cart abandonment emails receive an average open rate of 40.14% with an average click-through rate of 28.64%.
These emails simply remind the customer of the products they interacted with or added to their cart and encourage them to come back and finish the transaction.
When writing your cart abandonment emails, use language that excites the reader. Steer clear from aggressive or sales-y copy. Your email should make a customer excited to continue shopping on your website.
To increase your chance of a conversion, include supplemental product information such as customer reviews and testimonials, related blog content, and similar products purchased by customers.
Abandoned Checkout Emails
Some customers make it partially through the checkout process before deciding to leave the website.
In comparison to an abandoned cart email, abandoned checkout messages can be a little pushier in nature. For instance, your headline could remind shoppers to purchase before inventory runs out.
This kind of email copy must provide value to the reader and help them complete their checkout process.
Many eCommerce brands include the customer's respective cart information and pricing within the email. This transparency allows shoppers to quickly and easily make a decision regarding their cart.
Branded Emails
If your checkout and cart abandonment emails didn't convert, there's probably a reason the customer wasn't ready to make a purchase. That's okay!
Instead of bugging shoppers in an attempt to make the sale, send them emails filled with company updates, the latest blog content, new products, engaging videos, and more.
Rather than encouraging the reader to make an immediate purchase, your emails will work to keep shoppers engaged with your brand until they're ready to make a purchase.
2. Send Text Message Reminders
Some customers prefer to opt into shopping and brand updates via text. And, since text message marketing boasts a 98% open rate plus a 209% higher response rate than a phone, email, or Facebook, you're bound to win back eCommerce customers this way.
When using text messages to interact with lost eCommerce customers, get creative! You can use text messages to:
Remind customers about their abandoned cart or checkout.
Provide updates on their order status.
Send discount codes or promotions.
Invite shoppers to a loyalty program.
Showcase brand new or related products based on a shopper's past orders.
Considering 61% of marketers still don't use text message marketing, your eCommerce store will have an advantage over the competition, too. Meet customers on the device they use most and win them back!
3. Review Shipping Costs and Protocols
If customers are abandoning their cart during the checkout process, your shipping costs or protocols may be to blame.
Review how much your eCommerce store is charging for shipping. Is it higher than your competitors? Shopify found that 56% of shoppers leave their carts due to unexpected costs like shipping and handling.
Also look at your designated shipping areas. Are you able to ship to the regions and/or countries where your customers are located?
To regain lost customers, consider offering a free shipping promotion or revamp your shipping costs entirely! Many eCommerce platforms such as Shopify and BigCommerce offer their customers significant savings on shipping rates.
If your shipping rates are too high, look into another eCommerce platform for a solution.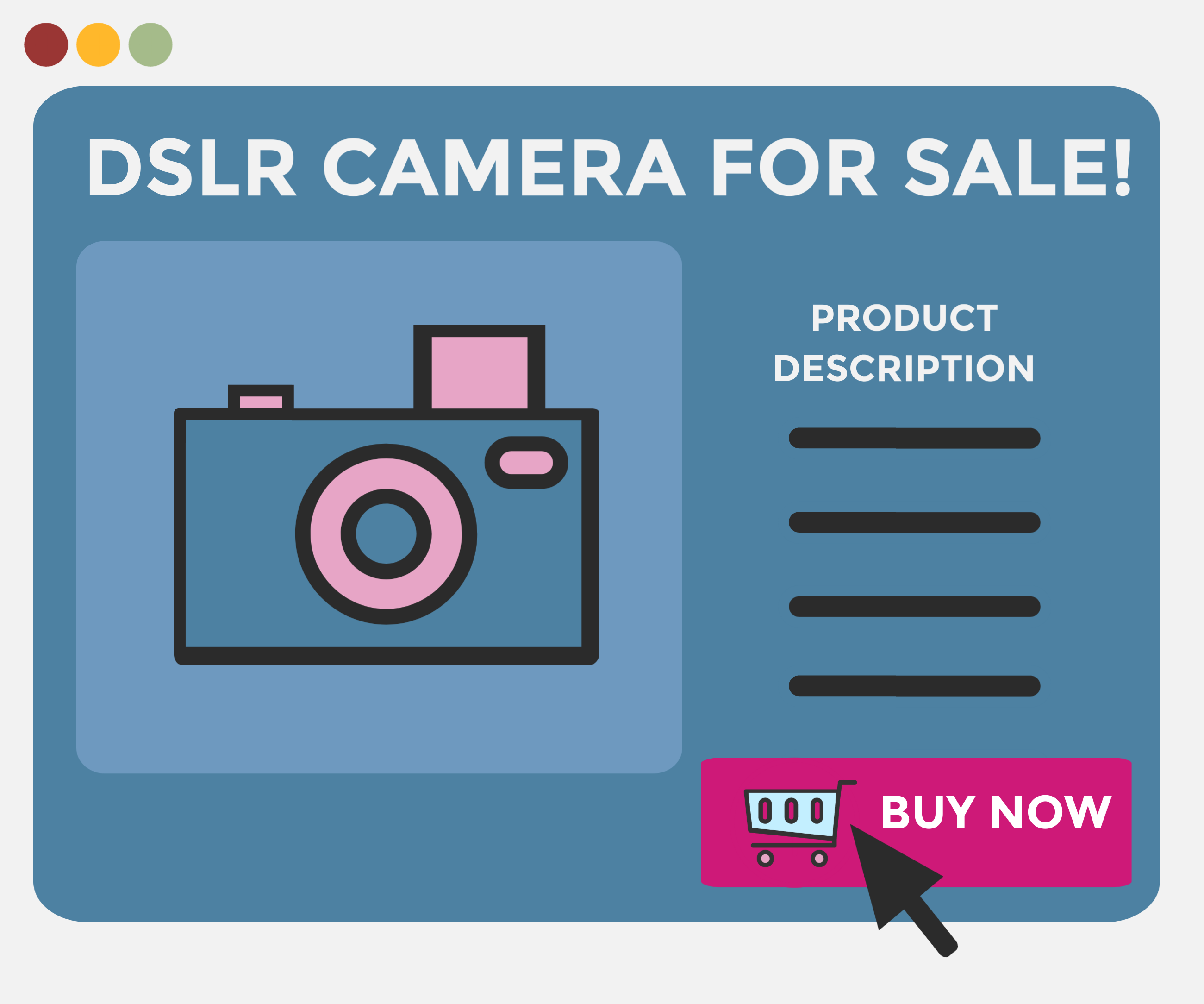 4. Offer a Guest Checkout Option
With major data breaches targeting companies like Target, Sony, Macy's, and more, customers are more and more cautious about how they share their personal and banking information online.
As a result, feeling unsafe on an eCommerce website can deter customers from completing the checkout process.
To win back lost customers and provide peace of mind to shoppers, allow customers to check out as a guest. This process does not require shoppers to create a personal account with your website to make a purchase.
On top of security concerns, checking out as a guest provides a quicker transaction process for shoppers, too. When customers need to make a purchase fast, the last thing they want to do is go through the account creation process.
5. Leverage Retargeting Ads
We've all been the targets of retargeting ads — whether we realize it or not. If you've ever been shopping online and received a social media ad for the same product later in the day, that company is using retargeting ads to drive customers back to their store.
Retargeting ads are defined as "a form of online targeting advertising served to people who have already visited your website or are a contact in your database (like a lead or customer)."
This type of ad can be seen in the form of:
Social media ads
Pay-per-click search engine ads
YouTube video ads
Banner ads
Retargeting ads are developed using customer lists or website pixels/cookies to track shoppers and segment audiences accordingly. To generate the most revenue from lost customers, create and promote highly targeted ads to specific segments of shoppers.
When creating your retargeting ads, remember to:
Develop ad materials with conversion in mind.
Use action-oriented copy to entice the viewer to take a specific action.
Leverage high-quality, captivating product imagery, or video.
As you launch your retargeting ads, keep an eye on their progress. Are prior shoppers engaging with your ads? Are they returning to their abandoned cart? And most importantly, are they completing the purchase process?
If necessary, make tweaks to your retargeting ads and strategy until you find what makes shoppers convert!
6. Offer Incentives and Promotions
Another approach to re-engaging lost customers is to offer an incentive. Common eCommerce shopping incentives can include:
Free shipping
Loyalty/rewards program access
Discount codes
Buy one, get one free promotions
Of course, incentives are not a "one size fits all" approach. For instance, a customer who left their shopping cart due to high shipping costs won't necessarily want access to a loyalty program unless a discount is involved.
A study by V. Kumar, a marketing professor at Georgia State University, discovered that customers who left because of price are more likely to return than those who left due to poor service. As a result, each group of customers would require a targeted incentive or promotion to entice them to return to their shopping cart.
Developing the right discount or promotion will require you to comb through the customer data of your abandoned shoppers. Look at the products they added, their geographic location, their website behavior, and other relevant information to determine what opportunity would likely drive them back to your website.
Once you've identified the right incentive programs and opportunities, work with your marketing team to deliver these discounts or promotions using the ideal medium for your audience.
7. Review Checkout Copy
Have you ever taken the time to go through your eCommerce store's checkout process step-by-step? If not, you might be missing some glaring copy errors that confuse or deter customers.
First, review the product and website copy used throughout your eCommerce store's purchase process. Does it encourage customers to make a purchase or is it a bit too aggressive? Also, does the language make sense given the respective stage of the purchase process?
If necessary, work with expert eCommerce copywriters to review your store's copy and revise it to result in less abandoned carts and more conversions.
8. Engage in Website User Testing
If shoppers still aren't returning to their cart after every email you've sent and discount you promote, it's time to take a serious look at your eCommerce website.
Hire the talents of a website development team to thoroughly review your website and engage in a series of user tests to identify any functionality flaws.
When user testing your website, look at aspects of the purchase process including:
The simplicity of the checkout process
How additional fees such as shipping, handling, and taxes are being calculated
Checkout and website speed
Can shoppers access pertinent info such as your returns policy and privacy policy?
If any errors or gaps are identified during user testing, work with your web developers to remedy these mishaps immediately. Failing to do so will result in ongoing cart abandonment issues.
Convince Lost Customers to Complete the Purchase Process with Our Tips
Don't fret the next time a shopper abandons their cart on your eCommerce store. There are several ways to redeem that sale. Try out a few of our suggestions and see which works best for your target market!


Anne is a copywriter and digital marketing specialist currently residing in the Greater Nashville area. Originally from New England, she leverages her three top talents (writing, marketing, and coffee consuming) for businesses and brands of all sizes across the globe.
Anne is a 2013 Marketing Communications/Advertising graduate from Western New England University in Springfield, MA. She credits her launch into writing to her legendary elementary school poem about pizza that wowed the judges and won the creative writing award in her school district.
When not writing or working on marketing campaigns, you can find Anne at a coffee shop, exploring somewhere new, or training in martial arts as a 3rd degree black belt.