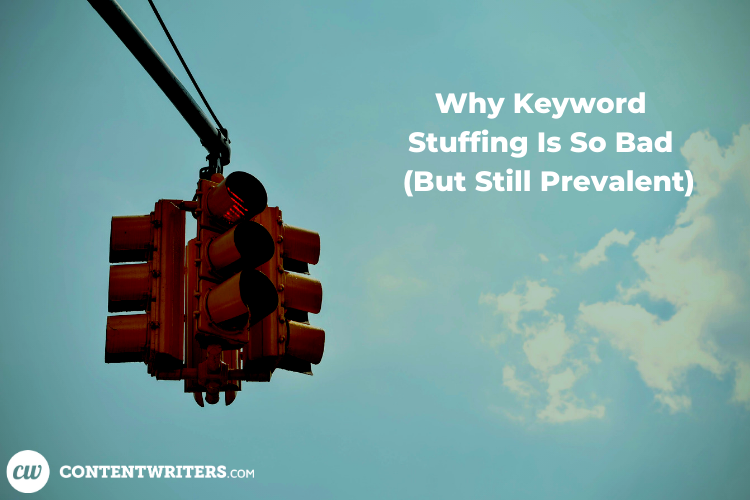 Why Keyword Stuffing Is So Bad (But Still Prevalent)
Keyword stuffing is the practice of intentionally overusing a relevant search term repetitively in the text on a website page or blog post in an attempt to manipulate Google's search engine results. At one time, websites of poor quality could simply repeat the same phrase over and over again to rank highly in search engine results. The practice ended up negatively impacting the user experience, as less helpful websites that engaged in keyword stuffing had higher search rankings than high-quality content that better addressed the user's search query. To find more relevant content, users would have to sift through Google results.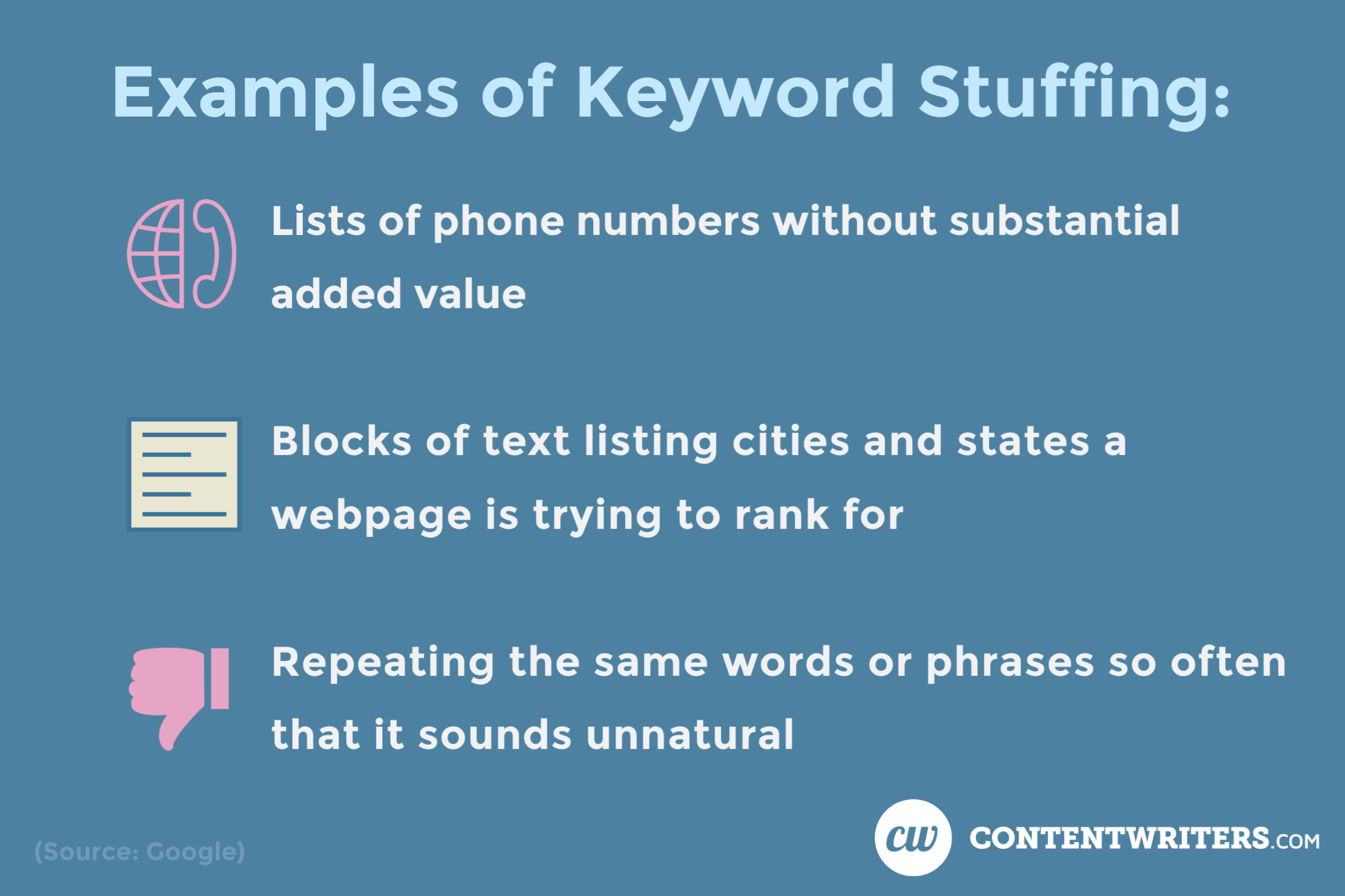 Since then, Google has continued to innovate its algorithms to weed out websites that use keyword stuffing. Websites that repeat unnatural phrases throughout a page are penalized. Despite this, some websites still utilize keyword stuffing as an SEO strategy. Here are some of the reasons not to engage in keyword stuffing—and why it's still around today, despite being a bad strategy.
Google penalizes websites that don't comply with their best practices. If you engage in keyword stuffing, Google can remove your website from its search engine results. Since the whole concept of keyword stuffing is to increase your search engine ranking, it doesn't make sense to engage in any behavior that could hurt your company's search engine results.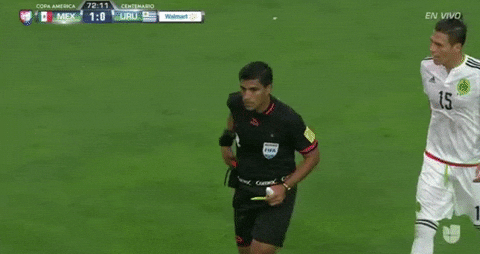 No matter what the current SEO trends are, and no matter how Google changes its algorithm, highly relevant and informational content will win every time—at least in the long run. The most informative blog post about a topic is likely to show up in search results simply because it naturally includes so much information about the search terms.
Plus, high-quality content is more likely to be shared on social media, backlinked on other websites, increase lead generation, and recommended by other people. This creates additional opportunities for your content to be shared. For many websites, this social proof is more valuable than being one or two slots higher on Google's results page.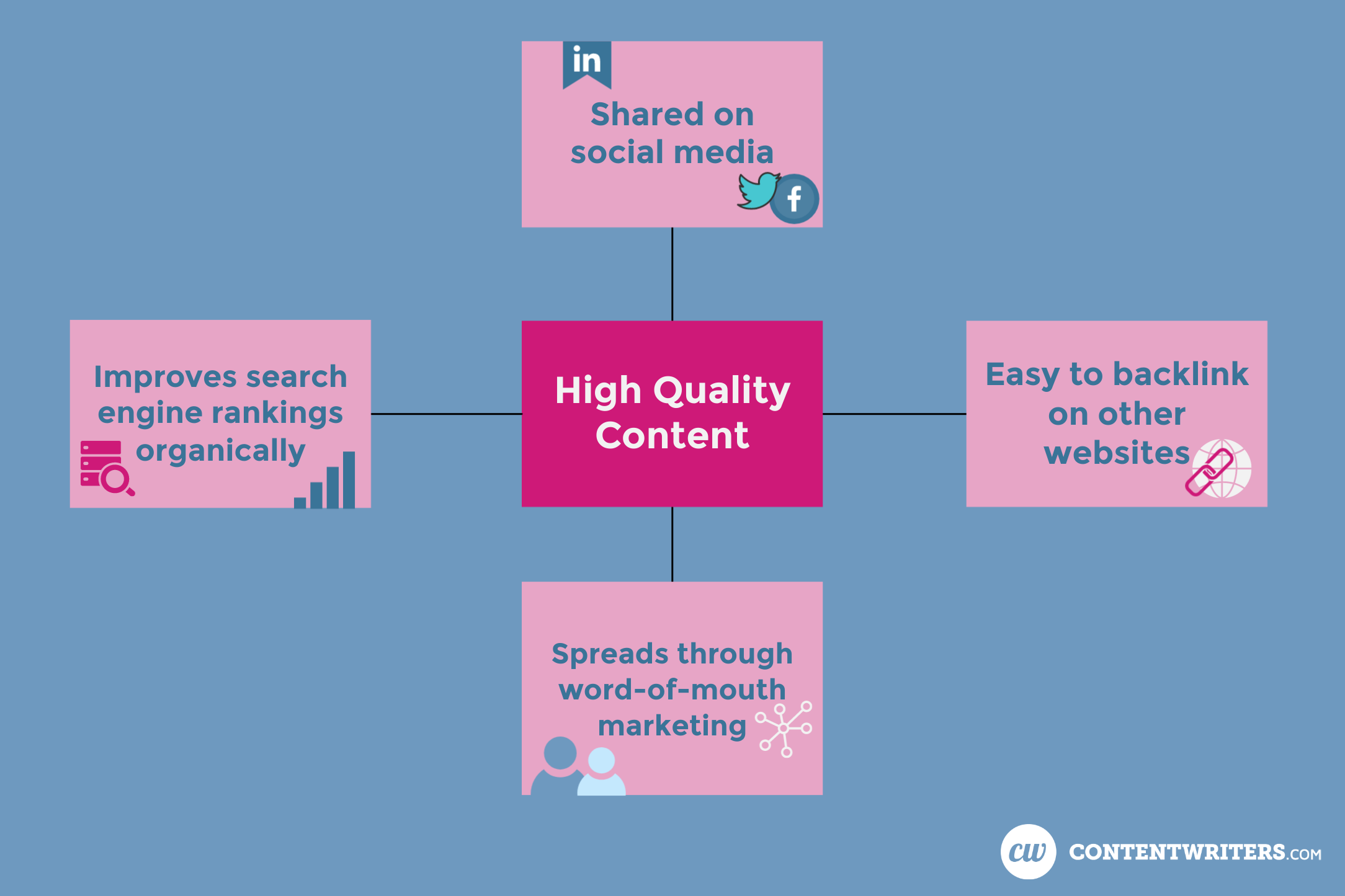 To create the most relevant blog posts and website copy, it is important to figure out what your target customers search for and what they want to know. For instance, if you operate a plumbing service in Tampa, Florida, there are many ways to incorporate keywords organically (without any keyword stuffing) into your website. You can create a blog post for every common service and query that's related to plumbing.
Some great blog posts could be:
Reasons to Hire a Plumber to Unclog Your Drain
Services You Didn't Know Your Plumber Offers
How to Handle Common Plumbing Emergencies in Tampa, Florida
You can also try to create related posts and content related to your geographical area, depending on your customer base. Some examples of this, based on the fictional plumbing business in Tampa, could include:
Tampa Plumbing Service Pricing Information
Best Hardware Stores for Plumbing Supplies in Tampa, Florida
Who to Call for Plumbing Emergencies in Tampa, Florida
Low-cost content writing mills and gig sites like Fiverr haven't helped to reduce the prevalence of keyword stuffing and plagiarized content. By working through one of these sites, you can purchase low-quality writing for your blog or website, often for around $5 for 500 words. Even if this seems like a good deal, it comes at a cost.
After Fiverr fees, $5 becomes only $4. If a well-written blog post of 500 words takes an hour to write, the freelance writer working through one of these sites would make $4 an hour before taxes by taking on this kind of project. This isn't sustainable and doesn't attract experienced writers who have been trained in SEO best practices.
There are a few ways in which writers who work with content mills slightly increase their hourly rates. These include writing faster (often at a reduced level of quality), copying source material heavily, and keyword stuffing. If you repeat a keyword within a blog post more than is necessary, you end up having to write less actual content.
Working with a professional copywriting agency ensures that the quality of the work comes first. Experienced copywriters know how to balance search engine requirements with human-readable content practices. They aren't focused on how to make $4 into a livable wage.
Trying to play games to manipulate a specific Google algorithm update isn't an effective strategy. Google algorithms change all the time, and they can sometimes take a few weeks to be detected by the Internet at large. If you write content to address a current update, it might become irrelevant in the future.
For example, if you used keyword stuffing in every blog post before Google changed its algorithm to remove sites that do it, you would have to go back through every post to make sure it complies with the latest Google changes. Not only is this a hassle, but it could have been avoided by focusing on creating high-quality content from the beginning.
Keyword stuffing is still prevalent in 2019 because of how important search engines are for businesses. Search engines are the way many businesses are found, and it's estimated that more than half of all website traffic comes from organic search. The Internet functions as an unwieldy phone book in some ways and search engines help users find the content they need among millions of possible choices.
Because search engines are so important, it is understandable that website owners may do whatever they need to do to get ahead. Unfortunately, their attempts often don't translate into views or sales.


To better illustrate this concept, consider what some companies do to "get ahead" with email marketing. Most email marketing platforms require consent before you're able to send out mass marketing emails to someone. This can mean that they sign up for your email list through your website.
Some companies try to get ahead and buy email lists that subscribers didn't sign up for to receive information. This is easy to rationalize: Won't an email sales campaign do better as long as more people see it? Unfortunately, it is very difficult to convert a lead you purchased into a sale.
Think about it this way: Would you buy a product that's featured in an email you didn't subscribe to receive? You may never have heard of the company that sent the email. An unsolicited email isn't a good first impression. Chances are it will be deleted before it is opened.
If an email campaign has a 10% conversion rate for your list of 500 email subscribers, you won't see the same 10% conversion rate for your list of 1,000 unsolicited emails. Your conversion rate will be much lower, as these leads don't have a relationship with your company, and you're not sending it to a list of targeted sales leads. You may even need to pay for a bigger email marketing platform plan to send an email to that many people at once.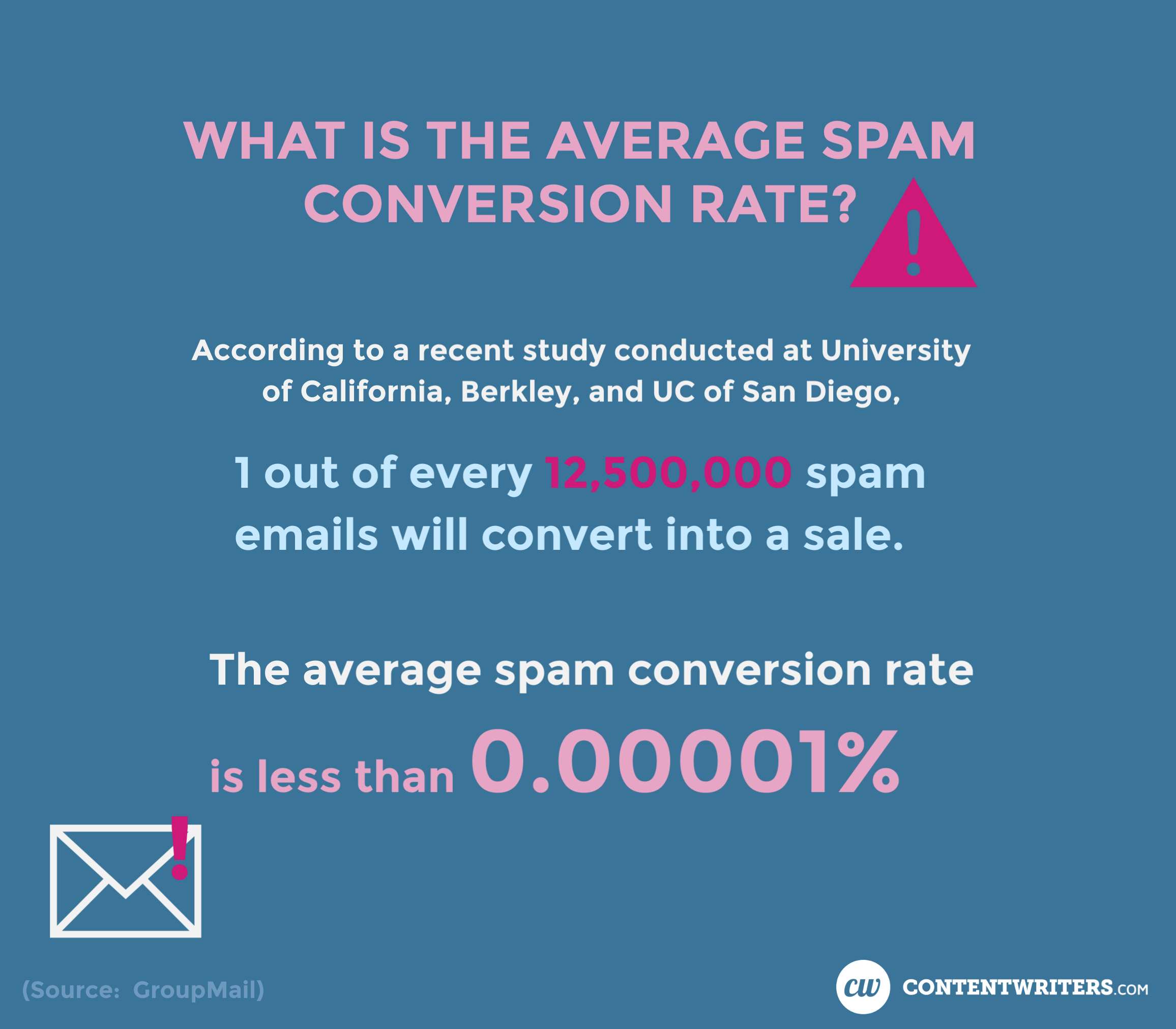 The same kind of logic can be applied to SEO strategies and Google algorithms. If you try to manipulate the system, it isn't likely to work. You'll spend a lot of money on keyword stuffing that could be better spent investing in high-quality marketing.
While keyword stuffing is bad, using relevant keywords in your online copy is a must. If you don't use any keywords at all, users won't be able to find your post or website. However, it is extremely easy to overuse a keyword.
The recommended keyword density for a keyword varies, but is around 3% or less. In a short post of 300 words, this means using a phrase a maximum of nine times. Since your blog post should be about the keyword or topic, it can easily be used more than the recommended amount.
You can rely on SEO tools, such as the WordPress plugin Yoast, to check the keyword density of a blog post or website page. You can also ensure that you're using current SEO best practices. Many of these tools are free and readily available for you to use.
Part of what causes apparent keyword stuffing is simply not knowing what keywords you should use. If you don't know what keywords work best for your content in your industry or niche, it is understandable that you'd want to use many different keywords in an attempt to ensure that your bases are covered. It is better to know what the best keywords are from the start.
Keyword stuffing has fallen out of favor for high-quality content. Fortunately, this is good news for both website visitors and your brand. By focusing on creating only valuable, informative, and interesting content, you won't have to worry about using manipulative and outdated SEO strategies such as keyword stuffing.


Melanie G. is a freelance writer and editor living in Tampa, Florida. She's freelanced full-time since she left her writing job at Nielsen in 2012.