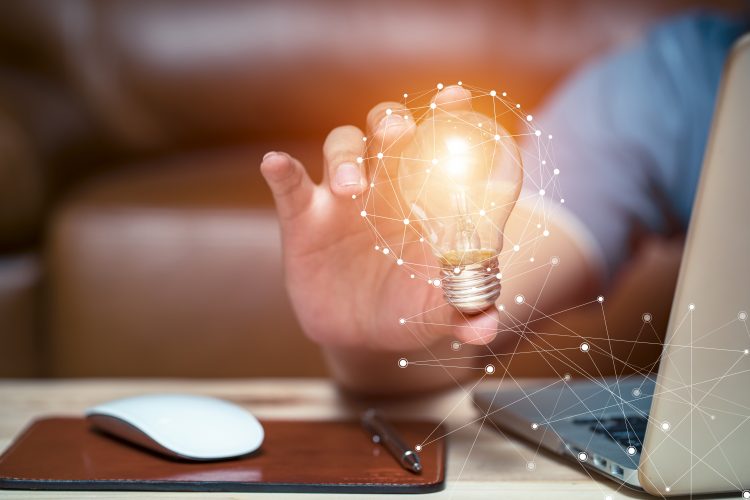 What Type of Content Is Best for Your Blog or Social Media Platforms
When it comes to developing online marketing content, it can all seem the same to the casual observer. Whether you write a blog post or schedule an entire social media campaign, the process of brainstorming, drafting, and posting is quite similar. However, the content that you put on your company's blog and social media platforms should be different based on where you're posting it, your company, and its audience. Here are some things to keep in mind when developing content for your blog or social media accounts.
Some types of content perform better on certain social media platforms or as a blog post. Even if you create highly engaging content, it could underperform if it is delivered on the wrong platform. Here are some examples of content that might perform better on each particular channel.
Blog posts:
Longer form written content
Case studies
Educational posts
Facebook posts:
Share-worthy memes
Giveaways
Contests
Instagram posts:
Simpler infographics
Stunning product photos
Behind-the-scenes tours
A successful digital campaign might incorporate all platforms and channels. For instance, a giveaway could be advertised on both Instagram and Facebook, with more details about the signup process in the form of a blog post. In this example, the content would need to be tailored to the platform, even if it utilizes similar content.
In researching your market and industry, it is natural to look at your competitors to see what they're doing. Too many people make assumptions on how a competitor's content marketing strategy performs and try to replicate their own versions of campaigns. This often isn't as successful as a strategy, simply because what works for your competitors may not work for your company. In fact, you also can't be sure of how someone else's campaign is performing without seeing all of the data.
In terms of content varieties, this means analyzing each and every campaign to ensure you have the right fit. Perhaps you tried a series of blog posts on your company's website that did not gather the audience expected, you can repurpose the content into a visual social media campaign, as a video script, or into a case study. Once you've invested the time and resources into creating good content, it is worth finding the best way to distribute it.

To figure out what kind of content to create and what platforms to distribute it on, you need to first identify the goals for that particular piece of content. For example, if you want to grow your presence on a social media network and get more followers, you should develop different content from the one used to grow your email subscription list, or sell a specific product. By identifying what your goals are for each piece of content, you can craft more successful campaigns that can better meet those goals.
Over time, your followers will begin to expect certain things out of your content channels. If you always market coupon codes on your business's Facebook page, customers will expect to be kept informed of upcoming sales and discount codes on Facebook. If you suddenly advertise your coupon codes only on Instagram or on your company's blog, customers will be unhappy and may not realize that you now let customers know about the deals another way. Once you develop consistent expectations on a channel, it is important to keep up with those expectations, or at least let followers know about the change.
On the other hand, nobody wants to follow a boring Facebook page or blog that never innovates. It is always refreshing to see occasional new types of content. Be sure to balance out new content types that you're trying for the first time against what your customers already expect.

Generally, social media content has a shorter shelf life than a blog post. After several weeks of daily social media posts, finding an older post can be more difficult. Unlike a blog post
where visitors must come to your site to read it, social media posts show up right in the social media feeds of your customers.
It can be difficult to host a giveaway on your blog, especially if it is time sensitive. Posting about an upcoming giveaway on Facebook or Instagram can help you get more followers and engagement. Part of the giveaway could include having to share the post with friends on their own social media feed, use a specific hashtag, or sign up for your email subscription list. Often, an enticing picture of what's being given away can really excite your social media followers to participate.
Social media is also the platform for highly shareable content, or for sharing the content of others. While you probably don't want to share the posts of your direct competitors, the purpose of a social media account is to engage your network. It doesn't always have to be original content that you create. Some of the content can be shared. This can bulk up your social media feed substantially. Just make sure that it is content your audience will actually want to read. However, you don't want shared content to make up the majority of what is shared on your company's social media feed.
Depending on your company and industry, you could also share funny or inspirational memes on your business's social media accounts. When done right, memes have a viral quality to them. They have the ability to spread quickly, which greatly expands your area of influence and advertising.
Having social proof on your website can go a long way toward making your business more successful. That is because most people want to see how other people's experiences with your business went. If you can generate positive social proof, then you will have an advantage over the competition.
Customer testimonials are a great way to create social proof that your business is a good choice for them. When working with customers, ask for a testimonial if they are happy with your services. Testimonials don't have to be long or complicated. In fact, they can be as short as two sentences. You should ask for a testimonial from every client that has a good experience. By making it a standard part of your client interactions, you will always have a source of positive social proof and content for your website.
Blog posts tend to be more evergreen. They can be found by anyone who searches for content online, and there is more space to write longer posts that provide more details than a quick social media post.
When customers visit your website, they're more likely to be in the mood to learn more about your company, its products, and services than if they simply see a post show up in their social media feed. When they are on social media, they may just want to connect with friends and family members, get coupon codes or see the latest news. Posting educational content up on your website as a blog post (that you can advertise on Facebook) could be a good compromise.

SEO articles are one of the primary functions of any company's blog. It is how you can create searchable content that helps you to grow your customer base through online searches. This is where you can focus on keywords that your target market looks for.
A press release can be published on your company's website in addition to distributing it through channels such as PRWeb.com. You can certainly notify your network about the press release using social media. However, the length of a typical press release makes it too long of a document to release only through social media networks.
It can be a lot of fun to show pictures of the behind-the-scenes functions of your company. This can build credibility for your company in an era when online scams are more prevalent. However, it can be beneficial to have a longer blog post to show pictures within a context of how things are really made. This is where a blog post can be a better idea than photos shared on Facebook that are out of context.
There can certainly be some crossover when it comes to content for your company's blog and its social media channels. However, what you don't want to do is to publish content on a channel that it will underperform on. Ideally, any campaign that you create will get the most attention possible.


Melanie G. is a freelance writer and editor living in Tampa, Florida. She's freelanced full-time since she left her writing job at Nielsen in 2012.