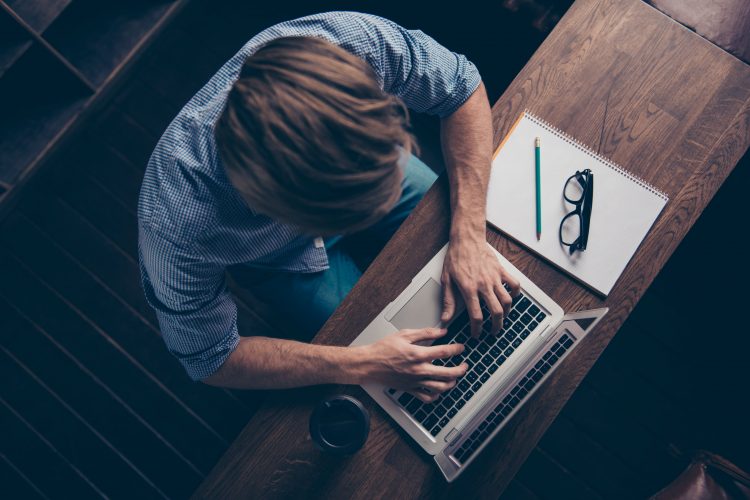 Writing Website Copy: Five Ways to Write Engaging Copy That Drives Conversions
High quality, engaging website copy has the potential to drive conversions, boosting sales and revenue.
Conversely, poorly written website copy will scare visitors away.
Think about that for a second. Something as seemingly simple as website copy can have a profound impact on your success.
What do potential customers see when they visit your website? Are they presented with copy that offers the information they're seeking? Or does it miss the point, proving to them they're probably in the wrong place?
To succeed online, you must learn how to create website copy that engages and inspires your audience. It's not always easy, but with the right approach you can make it happen.
Higher Quality Content
According to Content Marketing Institute, nearly 85 percent of business-to-business marketing professionals in North America are focused on creating higher-quality content.
If you fall into this group, it's critical to take the necessary steps toward creating engaging copy that drives conversions—and we're here to help. Here are five things you can do:
1. Examine the Competition
Let's face it: regardless of your industry, you have competitors. And you know exactly who they are. You also know which competitors are having the most success online.
Examine their website copy for a better idea of the strategy they're using. You don't want to copy their content word for word, but instead, use this time to understand their overall tone and approach. For example, one competitor may use website copy that has a "sales tone" to it, while another relies on understated content that's more educational.
You'll be surprised at how much you learn by simply examining what your competitors are doing. If you're able to create better content, your chance of success goes through the roof.
2. Make it Easy to Scan
What's the first thing you think when you visit a website and are faced with a wall of words? Like many, you click the back button and search for another option.
This is why it's so important to create content that's easy to scan. There are many ways of doing so, such as using:
Bullet points.
Numbered lists.
Headings.
Images and videos (more on this below).
When your website copy is easy to scan, it's also easy to digest. This improves the likelihood of a visitor staying on your site until they take action.
3. Include the Most Important Content Above the Fold
Every word you write is important, but the most valuable content should be above the fold. This gives visitors the opportunity to see this information upon landing on the page. If they like what they see, they'll continue down the page in search of more information.
For example, if you're creating content for your homepage, you may want to include the following above the fold:
Benefits of your product or service
Statistics
Quotes from customers and industry professionals
It's these types of information that engage your audience. It's your hope that they continue reading, like what they see, and then move onto the rest of your website.
4. Talk to Your Audience
Even though you have a solid understanding of your target audience and what it's looking for, it doesn't necessarily mean you're well-versed at creating content that "talks to them."
The best way to solve this potential issue is by obtaining feedback. Get in touch with current customers and ask questions, such as:
What led you to choose us as your provider over our competitors?
What do you like about our website copy? Is there anything you would change?
In your opinion, what are the top benefits of working with our company?
At first glance, is there anything we could add to our website—in terms of copy—to better speak to you?
Don't be shy about reaching out to your audience for advice. This gives you the ammunition you need to create the right type of content the first time around, as opposed to guessing and hoping for the best.
5. Use Visuals
When you think of website copy, what comes to mind? While words are important, adding visuals helps engage readers, explains your product or service, and points them toward acting.
There are many types of visuals to include, such as:
Images.
Videos.
Infographics.
Memes.
Screenshots.
Call-to-action buttons.
For example, you could start off with a strong paragraph based on the suggestions above. From there, include a video that gives your audience an inside look at your product or service. Then, after more content, you can follow up with a call-to-action button.
If you don't believe in the power of visuals, consider these three statistics from HubSpot:
Fifty-one percent of B2B marketers prioritize creating visual assets as part of their content marketing strategy.
Thirty-two percent of marketers say visual images are the most important form of content for their business.
When people hear information, they're likely to remember only 10 percent of that information three days later. However, if a relevant image is paired with that same information, people retain 65 percent of the information three days later.
Tip: There is a fine line between including visuals in your website copy and going overboard. You don't want to use so many visuals that you drown out the content.
Tweak and Test Everything
Don't assume that your current website copy is as good as it gets. Don't assume that there's nothing else you can do to improve results. Just the same as individual marketing techniques, it's important to tweak and test everything.
For example, write two opening paragraphs for the homepage of your website and test each one for a period of one month. At the end of the second month, review the results to determine which one performed best in regard to time spent on the page, click-through rate, and conversions.
There are a variety of A/B testing platforms, such as Optimizely, that allow you to easily compare results and make changes on the fly.
Ask for Help
Even accomplished writers run into roadblocks every now and again. Rather than tackle these obstacles on your own, collaborate with a few team members. They can edit your work, provide suggestions, and bring a new approach to the process.
For instance, if you're the lead content writer for your company, ask someone in the marketing and sales department to assist you with the creation of website copy. The unique views they bring to the table will change your approach for the better.
So, there you have it. It's not that hard, is it? With these five steps guiding you, it's easier to write engaging copy that drives conversions. And remember, there's no right or wrong way of creating content. While these steps will put you on the right path, you need to experiment with a variety of angles to determine what's best for you and your business.


Chris B. is a freelance writer and digital marketing consultant based in Pittsburgh, PA. When he's not creating content, Chris enjoys watching sports, working in the yard, and spending time with his family.