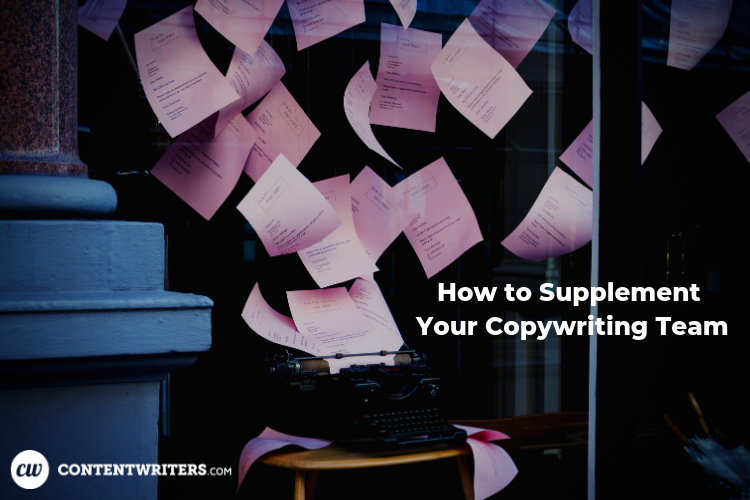 How to Supplement Your Copywriting Team
Badly written or simply ineffective copy is a silent killer of online sales and lead generation. Managers who have even a small team of good copywriters working for them never take them for granted. A quirky combination of knowledge, creativity, and concentration, copywriters need head space, silence, comfortable chairs, good keyboards, and the most generous deadlines possible.
As your brand grows, so do projects. They grow in number and complexity, and copywriting assignments—from ecommerce and technical manuals to sales presentations and white papers—become harder to produce on time without sacrificing quality. When a thousand more product SKUs require a thousand more product descriptions, or added services mean additional sales materials, how do you handle the growing list of writing needs?
When a new large project comes down the pike, it can throw a copywriting team into overdrive. Even though your copywriters love what they do, there's a limit to how many words they can write in a day. When the number of projects your team routinely juggles increases, it becomes difficult to manage not only the project itself, but also the writing quality. Even the most seasoned copywriters can falter when faced with an overabundance of work and short deadlines. That's when it's time to supplement your copywriting team with strategies, tools, and services to meet project demands.

Creativity demands the right environment—one that is both physically and psychologically suitable. Companies like Google and Kickstarter spent millions developing physical spaces that facilitate creativity. While your company may not be able to provide creative staff with theaters, gardens, game rooms, and napping pods, there are simpler ways to build an inspirational environment that fosters innovation, creativity, and productivity. Try providing light, airy spaces, quiet places, comfortable furniture, and common areas where creative staff can kick back, relax and exchange ideas. Pet-friendly offices and offices with exercise areas can also help keep creative juices flowing.
Workplace strategist Kursty Groves believes there are four types of space that support creativity and innovation: stimulating spaces, spaces that promote reflection, spaces that invite collaboration, and spaces that support play. While this may not be something a company can implement immediately when a new, demanding project arises, it is an industry best practice that can be instituted at any time to keep your copywriting team in top form year-round.
Creative projects have unique demands. There is a bit of a disconnect between creativity and project management. In project management, breaking down complex activities into smaller tasks is pro forma. You can't always do that with a creative process. Creative work is harder to quantify and divvy up.
Historically, the solution for managing large creative projects has been working ridiculously long hours with a large supply of energy drinks. But what is the impact on performance and the resulting product? Being an awesome copywriter is easier when you're not exhausted.
Delivering large projects such as ecommerce sites that require many product descriptions, technical ebooks, or a series of white papers on time without sacrificing quality is an art in itself. The process can benefit from the structure of internal project roles and even a formal project management system. Here are a few tools and tips.
It goes without saying (yet I'm saying it) that planning is of the utmost importance. Defining clear roles is key. Assign someone to be managing editor. It also helps to have someone take on the role of account manager to relieve writers of administrative and communication duties. Define and try to limit who needs to look at drafts and who has the final say on what goes. If a project can be divided, it pays to assign writers specific parts of it. For example, if the project is an ecommerce site with various types of products, assign writers particular product groups. When taking this approach, though, it's important to define tone and voice so writing remains consistent overall.
Strategic prioritization can help direct efforts to those projects and tasks that will yield the best results. The Pareto Principle, or 80/20 rule, comes into play here. Knowing that 20 percent of your writing generates 80 percent of the value should help a good content manager make decisions about how to map out a game plan to meet deadlines.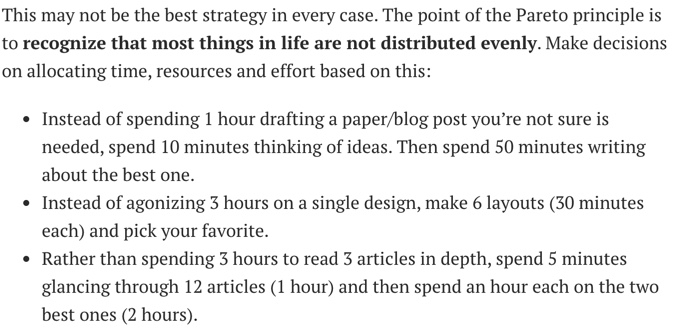 Project management software can help supplement your copywriting team by providing the structure, framework, and communication tools to better keep to a schedule. It will also help the group as a whole better understand how the project is moving forward and what is the next task. Here are a few that work well for creative teams:
Trello is often praised as one of the easiest project management platforms to use. It uses boards and cards to segment projects and tasks, giving users a visual overview of who is doing what. Although it looks simple, it is fairly robust and can track changes, manage notes, and centralize documents and files.
Asana is a list-based system that shares the drag-and-drop usability of Trello. It allows for more entries to fit on screen at the same time and can break things down into very specific bits and pieces. Asana has an effective team communication option that makes it convenient when you need to message a teammate without switching over to email—it also integrates with Slack, so team members can get notified of changes there. Asana also manages divvying up assignments well. Projects can also be organized by tasks, then reorganized by team members so managers can see everyone's progress at a high level.
Wrike defines itself as "a game changing collaborative work management platform for creatives and creative agencies that lets you spend more time being creative, while providing visibility and efficiency." It provides project organization, planning and tracking, and collaboration and reporting. Multiple users can edit the same task and see the changes in real time. It also tracks revision history and allows users to revert to earlier work.
All three of these project management tools have mobile apps so work can be monitored while away and can accommodate remote teams well.
Sometimes it becomes evident that no amount of project management will make up for the lack of human resources on a large project.

Hiring a few contract copywriters to contribute to a large project is a common practice when a project needs to get done. Rewriting or adding a large amount of product descriptions, for example, is never a one-person job. You need to conduct keyword research, analyze page analytics, and integrate SEO best practices to write copy that gets results.
While this approach sounds right, it has its challenges. Will the copywriters you bring on board fully understand your brand? Can they maintain your brand's voice and tone? Will they be reliable? How much time will a manager need to devote to onboarding and monitoring?
Not many content managers have a pool of highly dependable, talented, and enormously versatile freelance copywriters in their back pocket ready to rock and roll. Plus, the time and energy it takes to find and vet freelancers—and then take a chance on them—can make this approach a little risky.
When you have a project that requires all hands on deck and then some, hiring a professional content development agency can put you on the path to receiving quality writing, on time, on budget, and with no hassles. Your copywriting team can manage their regular flow of work without disruption and added stress.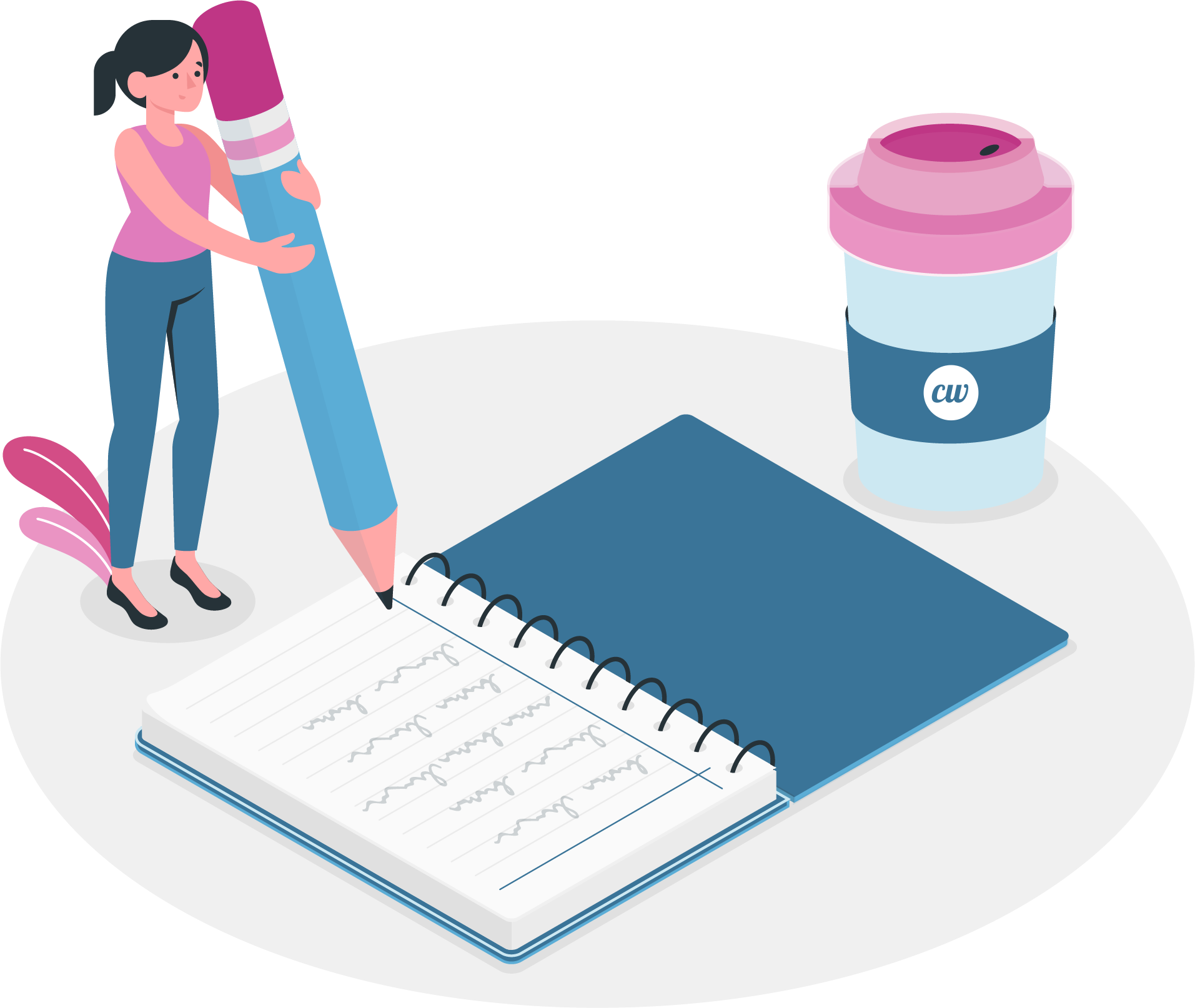 ContentWriters has a demonstrated track record for delivering both enterprise and a la carte services. Each project is overseen by your dedicated account manager, so you can communicate with one person about you brand's tone, voice, requirements, keywords, and more. Then, ContentWriters hand-selects the best writers, editors, and proofers for your assignment. The writers are experienced, vetted, and specialized within a few areas of expertise. All work is edited and proofed before being delivered, at which point you receive an email with the option to request revisions via your account manager. All in all, it's a fast and effective way to add as many writers as you need to get the project done.
When you have a project that's too large or complex to manage through your in-house team of copywriters, enlisting the services of a quality and comprehensive content development service is the most effective way to add the muscle you need to handle the additional project load.
Your ultimate goal as leader of your in-house copywriting team is to not only manage projects, but also to ensure your team works in an environment that promotes their creativity and respects the time it takes to produce great work.
In an age when content is the critical ingredient for brand awareness, affinity, and long-term loyalty, content managers need to quickly put their hands on the resources that will best supplement their copywriting team.


Deborah was the kid who would rather write book reports and essays than play ball during recess. Although she didn't score many points with her peers, it did lead to her career creating content for TV, radio, print and new media for companies as varied as Dooney& Bourke, Panera Breads, Visa, SUNY Ulster and Hudson Valley Federal Savings Bank.
She is also a principal of small packages – a digital design company, and past partner/marketing director of whatis.com, the world's foremost reference on information technology. And, her love of food enabled her to become a contributing editor of both Gourmet Retailer and Food Distribution Magazines.
Deborah has a bachelor degree in fine art from the Hartford Art School, University of Hartford and a masters in higher education administration from Stony Brook University. When she's not writing, her love of quilting, furry animals, friends, and family sustains her.