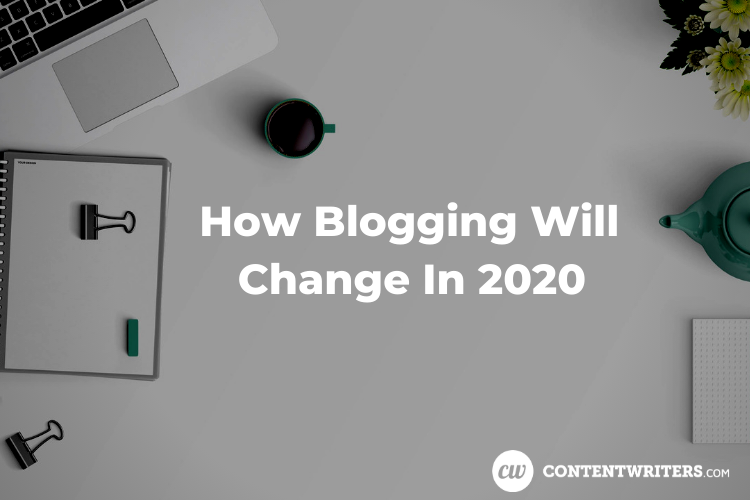 How Blogging Will Change In 2020
The first blog was crafted 25 years ago. In 1994, when Links.net was created by Justin Hall, the term "blog" didn't even exist. It wasn't until 1997 that the word "weblog" was coined, and we've since truncated it to "blog." As we head into 2020, blogging has developed into a way for everyone from moms to major corporations to attract a target audience and establish authority with readers. But, crafting a blog, and even contributing regularly, isn't enough to help your website gain traction.
As we head into a new decade, blogging will incorporate the benefits of Artificial Intelligence (AI) while returning to its story-telling roots. Whether your blog is designed to pull in new customers or be an ultimate resource in your niche, these are the changes and advancements you can expect to see for blogging in 2020.
Do People Still Read Blogs?
More than three-fourths (77%) of online users read blogs, meaning that a downturn is unlikely. Even as social media, video, and podcasts grow in popularity as content marketing platforms, blog readers are still loyal to their favorite brands. And, online users aren't just consuming blogs, they're reliant upon the message. More than 68 percent of users believe blogs add credibility to a site. Even as consumers use virtual home assistants to create a grocery list, rely on their home security system to answer the door while away, and allow geo-tracking to find the best nearby restaurants, they're still investing the time to read the best blogs.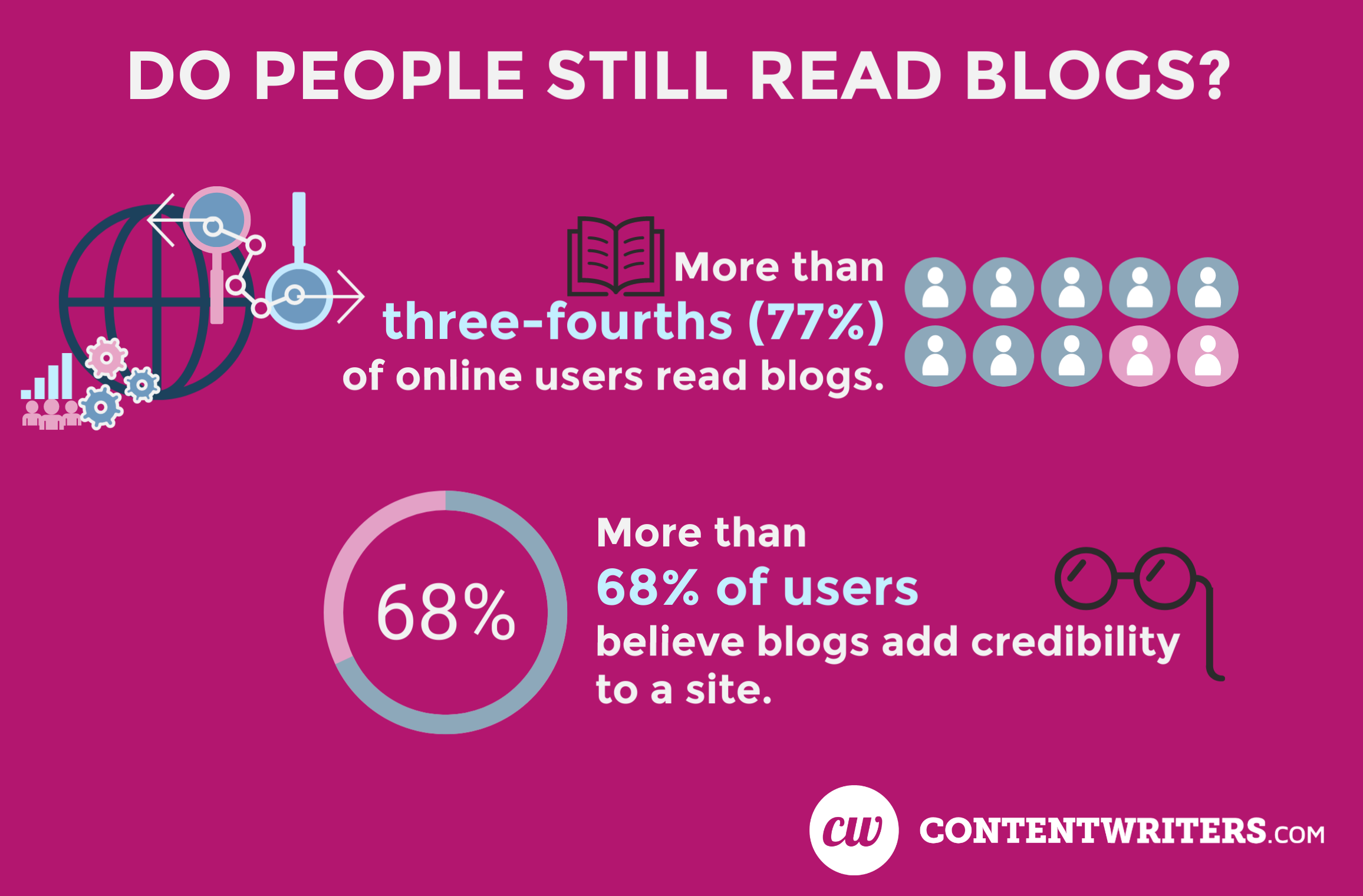 What's A Blog's Purpose?
The main purpose of a blog is to connect you or your brand to that target audience who buys your product or service. You rely on your website to attract new customers or clients, and a blog helps position you as an industry expert. Blogging in 2020 will not only give your audience helpful advice and insight into your specific niche, but it also has the potential to bring in more revenue. Six out of every 10 people purchase a product after originally reading a blog post about it.
Before you can begin raking in the cash this New Year, you must understand the characteristics that make a good blog. The past year has put the sale at the center of content marketing, but in 2020 brands will begin to make a shift back to highly polished, quality content that focuses on the betterment of the consumer.
Look for subtle adjustments in these key features of blogs as 2020 approaches.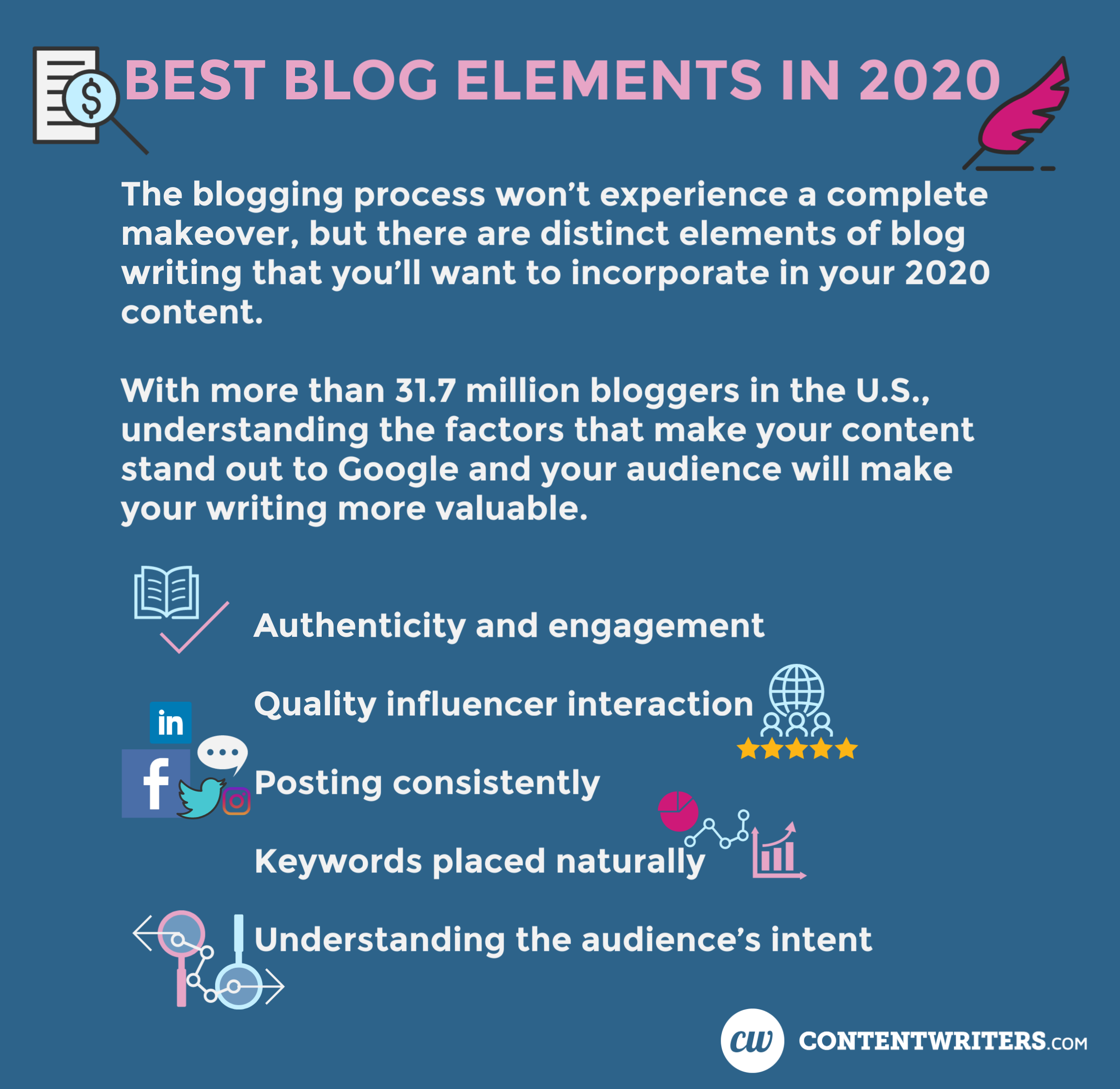 Authenticity and Engagement
Blogging in 2020 will highlight the use of an authentic voice in marketing. Every time your brand speaks, whether it's through website copy, social media, or advertising scripts, the voice should be consistent and recognizable. Building an authentic voice in blogging will complement the rest of your content marketing platforms. Your customers should be able to identify your brand through your distinctive language and tone. Steps to create an authentic blogging voice in 2020 include:
Know who you are. A true brand voice can only be built when you understand the brand's core values and purpose.
Know your audience. It's impossible to develop an authentic and tailored voice when you don't know who's receiving the message. Your goal should not be to appeal to everyone, but rather, to build specific customer personas so you can maximize the impact of your blogging message.
Develop a style and tone. Your brand voice is present not only in the words you use, but also in how you say it. Style refers to how you'll present the message based on your audience. Sentence structure, word choice, and paragraph length define your style. The style of your message would be very different if written for executives in the financial industry versus sarcastic young adults looking for entertainment-style writing. The tone is the attitude behind your brand voice. Will your blog be speckled with bits of humor and sass, or will you have a formal, serious tone?
When you use an authentic voice in your 2020 blogs, the engagement with your target audience will naturally increase. Blogging in the New Year isn't concentrated so much on the smiley face and thumbs up your content gets on social media. Instead, it will be focused on comments, shares, and conversations. Drive engagement by asking more questions, delving deeper into relevant topics, and asking for feedback from your readers.
Quality Influencer Interaction
The influencer movement will continue to grow, but 2020 blogs will concentrate on quality more than quantity. It's now possible that a social media influencer with 30K Instagram followers can bring in fewer conversions than a micro-influencer with 1K followers. Bloggers will begin to research influencers to discover how engaged they are with fans and followers and choose to partner with those influencers who have an impact, not just a large following.
Brands have learned that numbers alone cannot determine the outcome. Some influencers and agencies are willing to purchase cheap followers, creating a fake audience that offers no benefit to bloggers. Engagement and reach will be more important metrics to consider for blogging in 2020.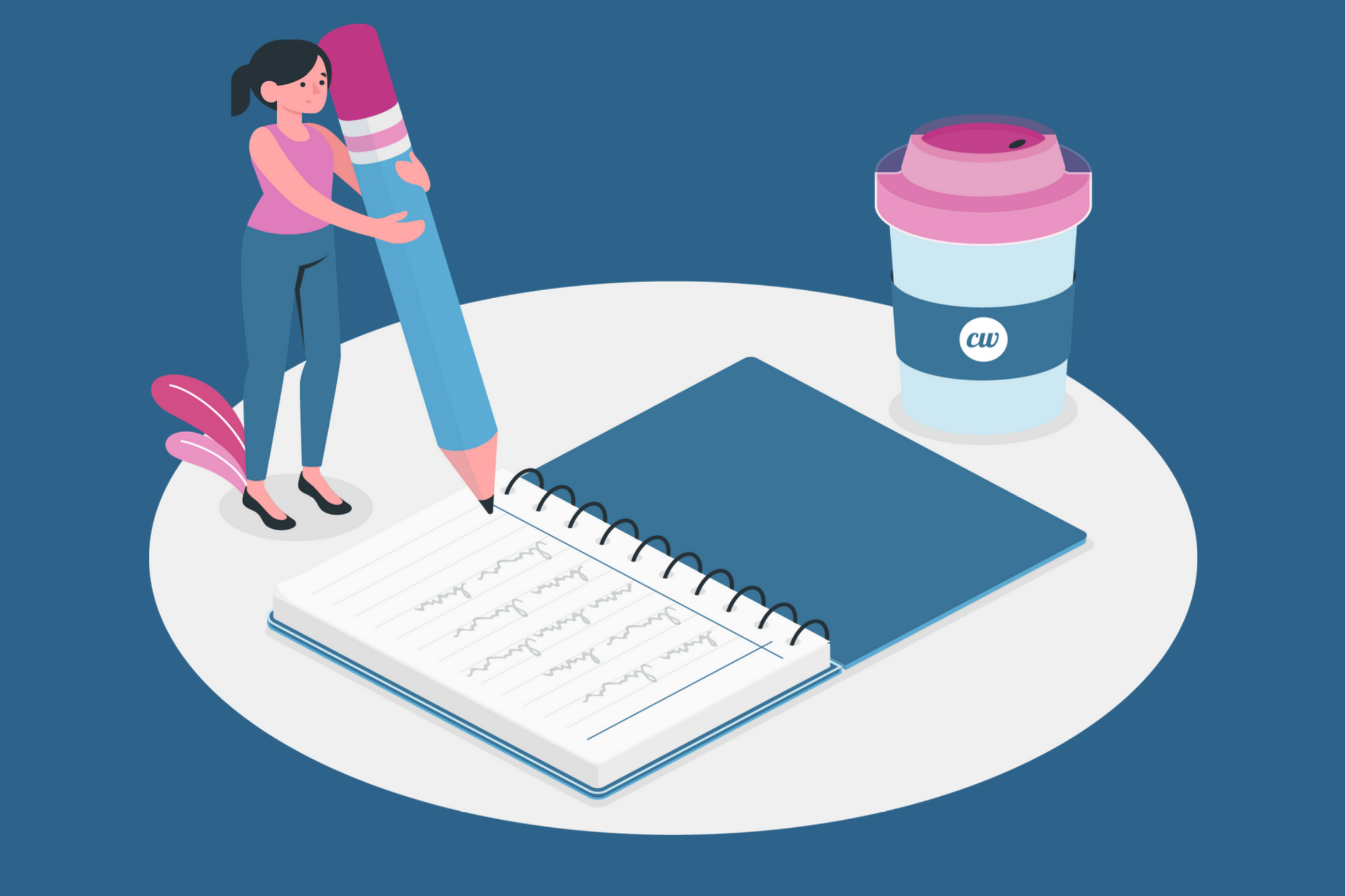 Posting Consistently
Not long ago, brands relied on 500-word blogs written weekly or bi-weekly to make an impact on their audience. As Google's algorithm advances, so does the demand for new content. Companies with 16+ monthly blog posts have more traffic than companies with fewer blog posts. Research shows the most effective blog length is 7 minutes of reading, which amounts to roughly 1,600 words. Bloggers will be much busier in 2020, creating unique content four times a week at 1500-2000 words.
Keywords Placed Naturally
Blogging in 2020 will have a concentration on keywords, but the shift will be toward better content. High-quality, entertaining content will be Google's concentration. Text alone won't do you any favors. Incorporate images, GIFs, videos, and memes to get maximum exposure from your content. Blog posts that feature an image every 75-100 words get twice as many shares. SEO results will also be determined by the User Experience (UX). A clear site design that is easy to navigate will deliver an enhanced UX. Google (and your audience) will also be looking for pages that are quick to load. More than half (53%) of all mobile users abandon sites that take longer than three seconds to load.
SEO will also be powered by social media as Google continues to search for quality, spam-free content. Creating a content calendar that incorporates each of your platforms is the best way to build pieces that complement one another and helps you gain favor with search engines.
Understanding the Audience's Intent
Writing the best blogs in 2020 will demand an understanding of your audience's intent. You must be able to determine if your audience wants to consume informational-intent or transactional-intent content.
Informational-intent content is designed to inform your audience. It is not meant to convert your readers. These pieces of content may include blogs, white papers, and lead magnets.
Transactional-intent content is designed to convert your readers. On average, only 10 percent of your audience is in the transactional intent stage. When creating your blogs, offer useful information that is relevant to your audience rather than going for the hard sell.
When you understand your audience's intent, you'll stop urging your readers to buy a particular product in each blog or concluding every video with a push toward a conversion.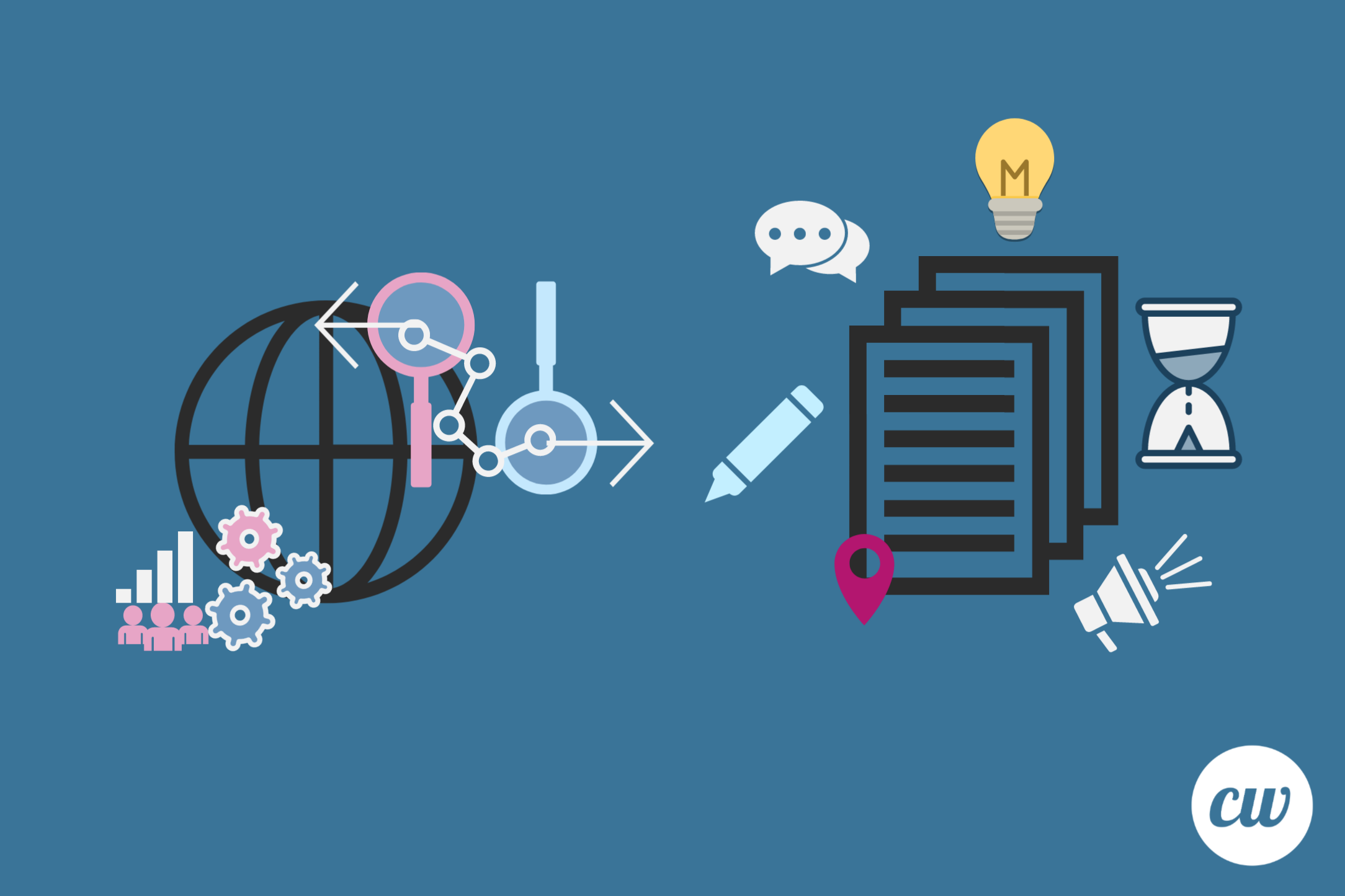 Improve SEO With Blogging
If you want your brand to appear in more Google searches, produce quality blogs. Having a blog increases your chances of ranking higher in a search by 434 percent. Google and other search engines want to put the best content in front of users. By creating quality blogs that concentrate on informing your audience, your site becomes more trustworthy in the eyes of the Google algorithm.
Consistent, original content will grab Google's attention more than other content marketing strategies. Improve your SERP rankings further by incorporating a concentration on loading times, mobile responsiveness, and clean code. Forty-two percent of all mobile brand experiences involve search, so ensure your website and blog are optimized for any screen. Reduce load times by optimizing images to open quickly and eliminating complex custom code.
Blogging in 2020 Will Continue to Be a Top Marketing Strategy
If you don't have a blog, then 2020 is a great time to start one. Blogging is one of the top content marketing strategies for startups and small businesses. You don't have to have hundreds of blogs to see a positive impact. Once you publish 21-54 blog posts, your traffic can increase by as much as 30 percent. If you follow Google's lead and create 16 or more blog posts a month, you'll begin to see an increase in web traffic in the second month of your blogging 2020 strategy.


Storyteller. Beer lover. Toddler interpreter. Not necessarily in that order, depending on the day. JoAnna B. has written for real estate firms in six states, can make reading about digital marketing enjoyable, and, above all, wants to tell a good story with quality content. Her style is filled with dry humor, real-life examples and a little bit of everything in between.