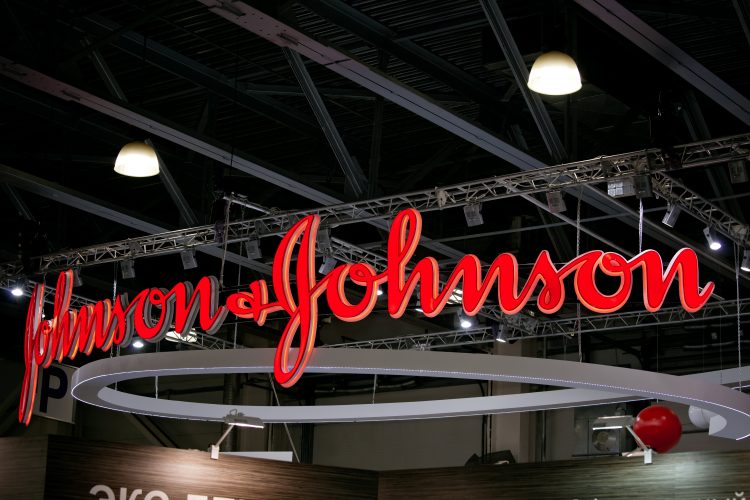 5 Healthcare Brands Killing It with Effective Content Marketing Strategies
Surveys of healthcare professionals suggest medical practitioners are embracing technology by doing things like regularly using mobile devices within their practices. Unfortunately, this willingness to adapt to preferred methods of engagement doesn't always extend to effective content marketing strategies. Cost is often cited as one of the reasons why some healthcare brands are reluctant to invest too much in marketing, while others don't view it as a top priority.
Yet there's no denying the power of using content to enhance a brand's image and deliver a consistent message. With the right strategy, such efforts can produce a much-appreciated return on investment. Take a moment to consider healthcare brands that have found ways to successfully implement effective content marketing strategies.

1. United Healthcare
The largest healthcare IT Company in the world by revenue, United Healthcare launched its "Walk In" campaign to illustrate how they can direct patients to the right kind of care when unexpected medical emergencies happen. The company effectively used humor in spots that included a couple dancing in the kitchen when one partner crashes in the kitchen table. They are then directed to a virtual clinic for assistance. United Healthcare took a more serious tone with their award-winning, interactive "We Dare You" campaign. Social media followers were encouraged to post photos of healthy habits (e.g., "We dare you to snap a photo of fresh produce."). They also awarded monthly prizes on their website and produced content that included quizzes and tips to extend the campaign across multiple platforms.

2. Quest Diagnostics
In addition to diagnostic testing services, Quest Diagnostics also dabbles in clinical trial testing, wellness and risk management, and healthcare IT. They promote their brand and its related services with a website that flawlessly blends a business-to-consumer focus with content that's also appealing to business-to-business visitors to their site. They make a point of using the same warm, empathetic, and supportive tone in their content regardless of where it's presented online and who the intended reader happens to be. They routinely produce content that's more human and less clinical by:
Telling the stories of real patients
Featuring the company's employees in content to give the brand a human touch
Using high-quality photos and images that have a soft, authentic appeal
Asking questions and presenting answers and solutions specific to customer/patient concerns

3. Mayo Clinic
While the Mayo Clinic brand is well-presented on their website, what really stands out is their blog. They've effectively used the art of storytelling to put together a blog that highlights the stories of patients from around the world in one integrated and easily accessible global community via a series of inspiring and insightful blog posts and articles. Mayo Clinic's social media presence is just as impressive. They have the most popular medical channel on YouTube along with an equally noticeable presence on Facebook and Twitter. Mayo Clinic's social media strategy is effective for one simple reason – they present in-depth information in a way that's easily accessible and understandable.

4. Johnson & Johnson
Johnson & Johnson is a brand that has successfully done marketing right for more than a century. They've transitioned well to the digital age with robust, human, and emotional content that promotes various company events via Twitter and highlights the brand's many industry innovations on their website and within their blog and social media posts. They also know their audience really well and have a solid grasp of what kind of content is expected. The result is content that captivates and challenges readers (with an example being a series of posts detailing the history of sutures presented in a way that was interesting and compelling).

5. Cleveland Clinic
Cleveland Clinic considers itself to be a nonprofit academic medical center that specializes in hospital care, research, and education. The brand solidifies its image with the various audiences it wants to reach by knowing exactly what its readers expect and giving them the content they want. All this info is accessible on the brand's Health Essentials blog, which welcomes more than 3 million monthly visitors. A lot of their content is very community-focused, relatable, and informative because it includes:
Natural-looking Instagram photos that come across as ordinary smartphone uploads rather than polished, professional shots
Blog and social posts dedicated to local passions (e.g., Cleveland's various sports teams)
Content that provides non-clinical answers to everyday health questions
Detailed articles that highlight Cleveland Clinic's specialized expertise in various medical disciplines
Many patients view healthcare as being essentially the same type of service regardless of who is offering it. Successful brands within this field are the ones who have effectively used content, whether it's by offering useful insights in blog and social media posts or presenting easily digestible explanations of common medical conditions, to set themselves apart from other brands offering similar services by emphasizing unique qualities and characteristics and producing content with a relatable human touch. If your healthcare brand is on life support when it comes to your content marketing strategies, consider upping your dosage of fresh, engaging content that's relevant to your intended audience.


Ken is a freelance writer currently living in the Pittsburgh area of Pennsylvania. Born in California, his fondness for writing dates back to elementary school writing contests and led to positions on both high school and college newspapers. He earned a degree in Journalism and Communications from Point Park University and did work in data entry after college before transitioning to a full-time career as a freelance writer. While his areas of expertise are marketing and health-related content, Ken is a versatile writer and enjoys exploring and researching a variety of topics. When not busy knocking out articles, he likes to spend time with friends, go for walks, and discover new and exciting things about the world around him.