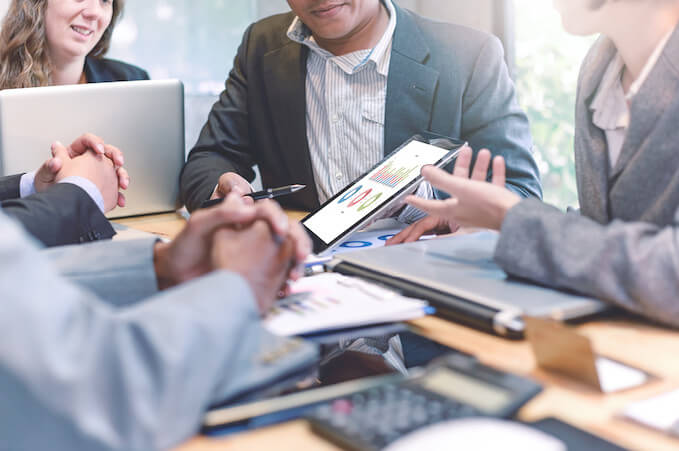 The Benefits of Outsourcing Your Content Marketing
If you're reading this article you've likely already heard the phrase "content is king" and thus have incorporated content into your digital marketing strategy accordingly.
But taking it a step further and outsourcing your content marketing is one way to reap many benefits.
Your business can markedly improve its success and efficiency when you decide to outsource tasks that take too much time and energy away from other work that requires your undivided attention.
The reasons to take that great leap of faith and hire a content marketing agency is described below.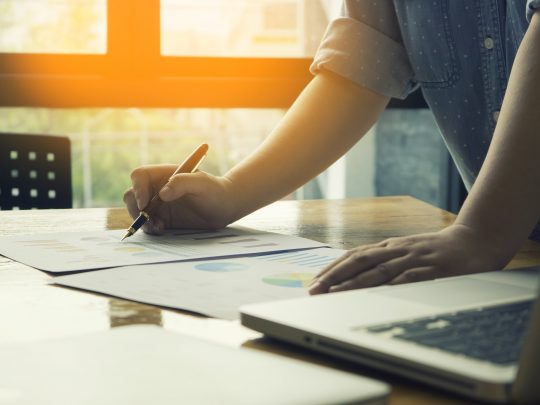 It Grants You the Gift of Time
Everyone in both the business world and in their personal lives find themselves facing two prospects time and time again when handling myriad situations: take the time do something yourself or pay to have someone else do it for you. When the fridge in your home breaks down, do you repair it yourself or hire a professional repair technician? Unless you just so happen to be a repair technician, you'll likely hire one, and therefore outsource the services of a professional. By doing this, you're sparing yourself wasted time, aggravation, and the potential to create further damage to your fridge—and in turn costly mistakes.
When you run a business and need to produce impeccable content on a regular basis, do you do it yourself or outsource the workload to a professional? Granted, there are many circumstances in professional and personal situations when it's better to do something yourself, specifically something you already know you can do. But if you simply don't possess the know-how or the time to devote hours toward content creation each week, you can outsource the work to a content marketing agency. It may cost some money but will save on time and energy so you can focus on other pressing business matters. Taxing hours you might have spent toiling over weekly long-form blog posts or 5,000 products descriptions can now be released to a pro—doesn't that invoke a big sigh of relief?
It Saves You Money, Too
If you hire a full-time, in-office employee to handle all your content marketing, you're looking at the following expenditures: initial recruitment costs, an annual salary, benefits, and office overhead. In addition to bringing in a staffed content writer, you'll need an editor unless you plan to have the writer also act as the editor. If this is the case, it's likely the quality of content will suffer due to the employee's inability to efficiently handle such a demanding workload.
By working with an outsourced content marketing agency, you're able to hire someone on a contractual basis. You can pick and choose what and how much content gets created. If you need only a couple blog posts a month, there's no point in hiring an in-house writer. Choosing an outsourced content marketing agency creates the opportunity to save tens of thousands of dollars every year and still be guaranteed excellent content.
Improves Workplace Efficiency
Outsourcing a major component of your digital marketing strategy to trusted experts is one surefire way to "clean house" and make room for greater workplace efficiency. Whether you're a five-person online boutique or a national brand with hundreds of employees, handing off the undoubtedly large responsibility of content marketing will mean one less job taking up your time and mental space. You and your team will be freed up to focus on new ways to make money for your business.
You Have Access to Experts
You're an expert at what you do and they're experts at what they do. Just because you run a business doesn't mean you're supposed to wear all the hats. Why spread yourself thin when you can (and should) focus your talents toward what you do best while allowing the content marketing experts to do what they do best? This choice will make your business stronger.
Teaming up with a content marketing agency not only provides you with access to professional content strategists, but also to writers with specialized knowledge in your particular industry. These writers know how to accurately represent your brand and tone. They're experts who keep up to date on trends and changes in the content marketing world. They know the best practices to ensure that your content is clean, professional, engaging, and distinctly "you." You won't have to worry about the little details like grammatical and spelling errors, either, because these agencies are staffed with editors.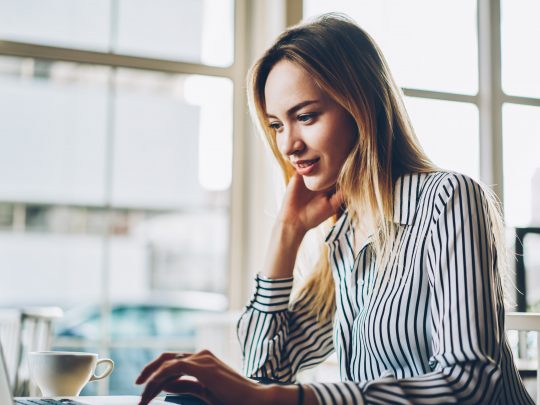 Outsourcing to Pros Means Getting Quality Content …
… and getting quality content means getting more traffic to your website. How does it work? Content marketing specialists know how to craft high quality, high value content that resonates with your audience. When your expertly written, engaging content is jam-packed with interesting elements and resourceful information, your website is more appealing to search engines like Google. And when the search engines like you, it helps drive more traffic to your website organically.
Pro Content Marketers Put Emphasis on Relationship Building
Content marketing is all about covert advertising. Internet users are already blocking pesky popup ads when they search the web. One of the most effective ways to grab a potential customer's attention is by providing them with information that offers real value. Content marketing allows for the development of authentic conversation. You get to say what you want to say and your audience can have their questions answered.
In today's information age, people aren't going to buy something without first doing their research on the product or service. Great content is a way to give them that information. That's the initial step in creating interest in buying a product or service from you, rather than from one of your competitors. Good content compels a website visitor to take a closer look at your brand.
Consistent Production of Content Creation
The infrastructure of your company likely can't handle the unrelenting demand for high-quality, value-rich content, whether through weekly blog posts, regularly updated web copy, product descriptions, all three, or anything else. To stay relevant, you have to stay on the ball. This can be difficult for small business owners with a limited budget or even large companies that need to focus their attention on other matters. When you outsource, you're putting your content creation and marketing on autopilot.
Great Content Boosts Visibility (and Shareability)
Want to increase your online presence? Make sure you have a lot of useful content. A content marketing agency is filled with experts who know how to create content that readers will want to read and share across their own social media platforms. As discussed in an earlier point, content helps immeasurably with improved search engine optimization (SEO). But that's only one way to boost visibility.
When you outsource the responsibility of creating great content, the agency brings a proven track record of fresh, effective content that's meant to be shared.
It's also worth mentioning that it's understandably difficult for a business of any size to maintain a strong social presence on platforms like Facebook, Twitter, and Instagram if they aren't regularly updating the pages with interesting news and content. A content marketing agency specializes in creating posts that catch someone's attention; they'll be able to keep your pages relevant.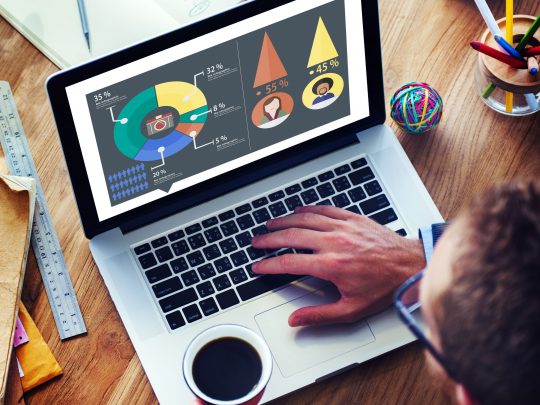 A Fresh Perspective
Content marketers are able to look at your business with an objective eye and provide a new perspective. They can develop something that will ultimately make your content—and in turn, your public image—sharper, stronger, and more reputable. They can see your company's blind spots and take the time to review with you what content creation strategies would be advantageous to employ for your business. Alternatively, if you already have in mind exactly what you want or need, the agency can just pick up and run with it.
They Are Great Coming Up With New Ideas
How many blog posts can you write before you start to run out of topics? Why strain all your mental resources agonizing over what new topics to write about every day, week, or month? Reserve your creativity for other areas of your business; allow a content marketing agency to come up with a content strategy that continually turns out blog posts that your audience will be excited to read.
Ready to start discussing the possibility of outsourcing your content marketing? Get hold of the team at Content Writers today!


Shannon helps businesses get more business by crafting content with the most engaging, user-friendly, and marketable material. For over five years, she has crafted thousands of written pieces for hundreds of clients. Her range of work includes blog posts, music reviews, articles, interviews, product descriptions, press releases, public service announcements, sponsorship proposals, and social media content.