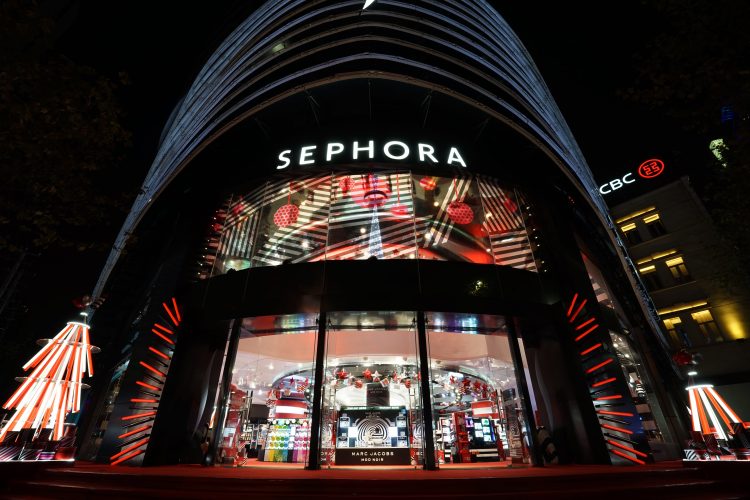 How Sephora Turned Reward Marketing into a Winning Brand Strategy
For many brands, reward marketing can be incredibly effective. Beauty giant Sephora is one of the most prolific examples of using a rewards program to do more than just cultivate customer loyalty. With over 10 million members and counting, the makeup monolith has gotten customers to repeatedly drop large amounts of money on a regular basis in a way that competing beauty brands simply haven't.
Their secret? Reward marketing.
What is Reward Marketing?
Reward marketing is the practice of using a rewards or loyalty program to entice both existing and new customers. It frequently gets overlooked by small and large businesses alike: reward programs aren't just about giving a customer that tenth frozen yogurt for free or issuing points based on the dollar value of purchases.
Consumers in the U.S. have more than 3 billion loyalty accounts. This encompasses basic punch cards for the amount of purchases, point-based programs, gamified programs, and much more.
Seventy-seven percent of customers of participate in a retail loyalty program. If you want your rewards program to do your marketing work for you because the customers feel appreciated, you definitely need to learn from the massive success of Sephora's Beauty Insider rewards program.
Loyalty Program Personalization is Key: Add the Element of Surprise
Modern CRM (customer relationship management) solutions offer sophisticated eCommerce insights on groups of customers as well as individual purchase history and lifetime spending data. Sephora uses highly-sophisticated segmentation to create customized newsletter content. It even uses external web pages based on Beauty Insiders' individual purchases and offers customized beauty profiles that customers create based on age, skin type, preferences, and other criteria for beauty product recommendations.
Customers want loyalty programs to actually reward them and make them feel like they're not just another number in a CRM system. To personalize the customer experience, Sephora's Beauty Insider loyalty program offers lots of free gifts based on these profiles. They also make Beauty Insiders feel rewarded by surprising them with free makeovers, free beauty classes, and services in addition to products. With these free services, Sephora proves their marketing strategy smarts once again: a free makeover gets Beauty Insider members who clearly spend money into a physical store.
Staying Consistent with Luxury Branding
There are many angles that beauty brands can try. Fenty Beauty has seen enormous success in problem-solving for women of color who find that most makeup brands don't make shades that fit their skin tones. Walgreens and Ulta have utilized discounts and past purchase data to give customers who buy a mix of mass-market and upscale beauty products a chance to get expensive products for less.
Sephora, however, doesn't focus on customers with their minds set on saving money; they sell high-end makeup and skincare products. So it only makes sense that they focus on luxury and exclusivity, encouraging customers to spend more to keep on being rewarded. Hence, the free birthday gift with purchase and even more gifts in the Rewards Bazaar that can be unlocked the more one spends have proven to be effective.
VIB Rouge as a Status Symbol
Ultimately, what has made Sephora's Beauty Insider program so successful is that it's tiered. The basic Beauty Insider level is open to all customers. The Very Important Beauty Insider (VIB) unlocks if $350 is spent during the calendar year. The highest tier, VIB Rouge, is available to loyal customers who spend $1,000 or more during the year.
In addition to offering different perks and free gifts that align with the luxury branding and individual customer's preferences, VIB Rouge has become a vaunted status symbol among the "beauty junkies" community. Beauty blogs, Instagram, and other social media accounts have virtually endless amounts of customer-created content enthusiastically praising this reward tier of being. VIB Rouge members upload "un-boxing" videos of the purchases that got them to this status and gush about the free in-store treatments they got.
VIB Rouge isn't just another loyalty program to the Beauty Insider Community. It's become something that followers of beauty influencers aspire to.
Loyalty programs need to be more inventive than simply punching a card or sending an automated email with a discount for something the customer already bought. Going above and beyond with aspirational marketing for reward tiers is how Sephora continues to acquire and retain customers who are incredibly eager to part with their money.


Rachel P. is a one-woman media conglomerate. She is an experienced business, tax law, and professional development writer and all-around problem-solver when it comes to content strategy, game development, and amphibian care and biology.