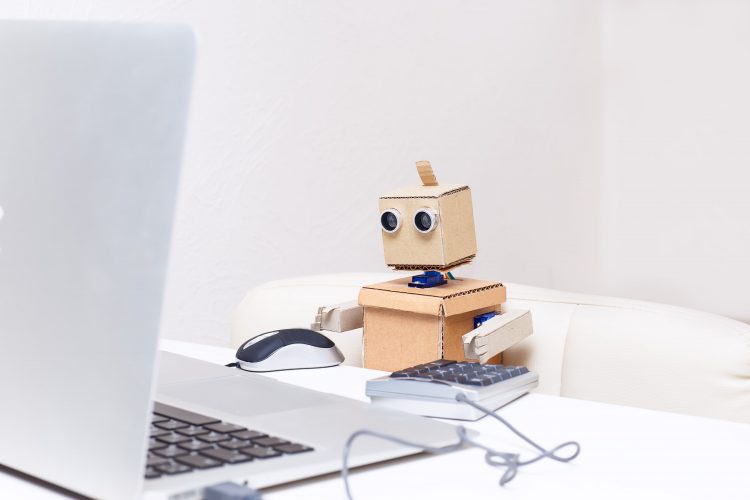 Rand Fishkin of Moz Answers a Few SEO and Content Questions
If you feel like you're spending countless hours trying to unravel the technological matrix that is Google's search engine ranking algorithm, you're not alone. Finding a way to occupy that precious allotment of real estate within Google's search engine results pages is often what separates massively successful businesses from small fledgling startups that have yet to find their footing in their industry. Fortunately, there are a multitude of tools and resources you can use to help your company determine its SEO strategy – one of the most prominent being Moz, an SEO software company co-founded by Rand Fishkin.
Moz is a company that has come as close to figuring out Google's complex search engine ranking algorithm as any company other than, you know, Google. Although they offer an entire suite of SEO resources and products, it is their ability to effectively mimic Google's algorithm which has earned them the reputation of being an industry leader.
We recently caught up with Rand Fishkin to ask him a few questions about the state of content marketing in 2017.
CW: What are the top changes in SEO practices that you believe everyone should be aware of?
RF: I might suggest checking out http://www.slideshare.net/randfish/keepng-up-wth-seo-n-2017-beyond which addresses many of these. 
CW: Do you have any suggestions for content marketing trends that are most helpful to small to medium businesses?
RF: Trends? Podcasts, short videos on YouTube, Snapchat, and visual content are all trends, but I'm not sure they're the most helpful to SMBs. I'd probably instead urge folks to choose channels and investments that work for their audience and in which they've got unique abilities and insights (rather than just following a trend).
CW: What do you think about the value of high quality regular content for securing good search engine rankings and increasing organic traffic?
RF: It's one avenue that can work, but not the only one. If you're in a sector where your competitors aren't investing in content or there's lots of unanswered questions your content can help with, or you're uniquely better at content that anyone else in your field, go for it. Otherwise, I'd try to choose other marketing investments (link building, PR, email marketing, social media.)
Here's a quick recap of the SlideShare Fishkin referenced in the interview:
Diversify traffic to keep earning visits from Google
Evolve keyword targeting to match Google's sophistication
Use searcher intent and SERP features to break through Google's changing results
Create a link strategy that deals with decreasing friction
Searcher engagement may be the new silver bullet in rankings
ContentWriters' multi-step evaluation process ensures that we only select proven industry veterans to craft your content for you. Whether you run a gargantuan legal conglomerate, or the best damn pet shop in town, we've got you covered.