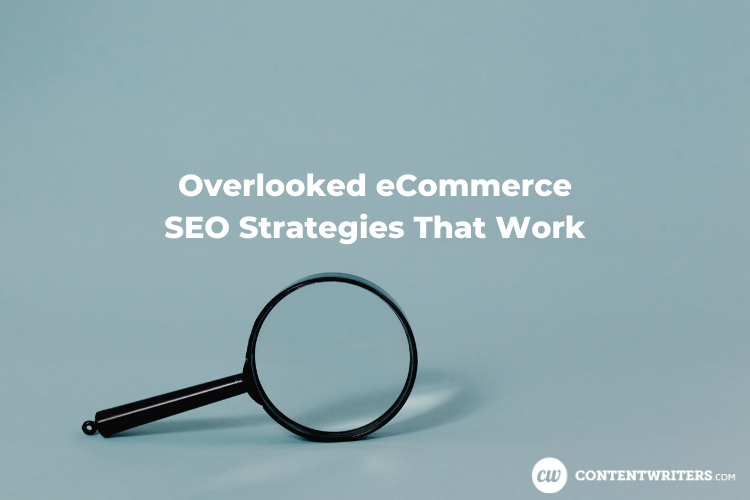 Overlooked eCommerce SEO Strategies That Work
Do you own or manage an online store? Do you have questions about eCommerce SEO? Are you concerned that your competitors are ranking higher, thus generating more traffic and revenue?
When it comes to eCommerce SEO, there is no shortage of strategies you can follow to achieve your goals. However, before you do anything, there are some key questions to answer:
What does your current strategy entail?
What have you done in the past?
What has worked for you in the past? What has failed?
What are your competitors doing in regards to SEO?
Don't just answer these questions on a whim. Take the time to dig deep and better understand your eCommerce SEO strategy, the results, and how you stack up to your competitors. Only then will you have a thorough and clear understanding of what comes next.
4 Strategies to Consider
According to HubSpot, global retail eCommerce sales are estimated to reach $4.5 trillion by 2021.
On the plus side, this means that every eCommerce brand is positioned for success.
Conversely, with so much competition, only the cream of the crop will rise to the top. Everyone else will linger off the first page of the search engines, thus seeking other ways to drive traffic and sales.
If you want to be one of the eCommerce brands that win big in the future, here are five SEO-related strategies to consider:
1. Optimize for Mobile
The number of people shopping online is on the rise, but there's something else you need to know: a large number of consumers are shopping on mobile devices — such as their smartphone or tablet — as opposed to a traditional computer.
Here's an interesting excerpt from Forrester's 2018 Retail Best Practices: Mobile Web study:
"Mobile web is booming: We forecast that US retail sales via smartphone will grow at a compound annual growth rate (CAGR) of 18% over the next five years. Plus, smartphones will impact more than one-third (or more than $1 trillion) of total US retail sales at some point in the customer journey in 2018."
There are a lot of big numbers in there that prove just how much online shopping has grown over the past few years, as well as what to expect over the next five.
There is no way to sugarcoat it: if your website isn't optimized for mobile, you're missing out on traffic, potential buyers, and revenue.
And taking this one step further, do more than optimize for mobile. Focus on the details of your website that make for a positive mobile experience, such as using the right colors and font, combined with straightforward navigation and an easy-to-follow layout.
2. eCommerce Link Building
Link building as you knew it 5+ years ago is gone forever. However, that doesn't mean that inbound links hold no importance. In fact, these are just as valuable as before, with the primary difference being your focus on quality and relevance.
Ten years ago, a link was a link. It didn't matter where it came from; you wanted it. But today, eCommerce brands must focus on building links from high quality, relevant websites.
Take for example an online store that sells basketball shoes:
Would you rather have a link from a website devoted to the game of basketball in general or devoted to how to whiten your teeth?
Relevance matters. Seek out links from authority websites in your niche. There are many ways of doing so, with these techniques among the best:
Offer to host a giveaway or contest on a website you want to receive a link from
Use social media to spread the word about your brand
Provide publishers in your industry with free products to review
Use video marketing to give your audience a more detailed overview of your products
Don't be tempted to chase after competitors that are securing one link after the next from anywhere and everywhere. It may give them an immediate boost in the search engine rankings, but you're in it for the long haul.
3. Keep an Eye On Sold Out Products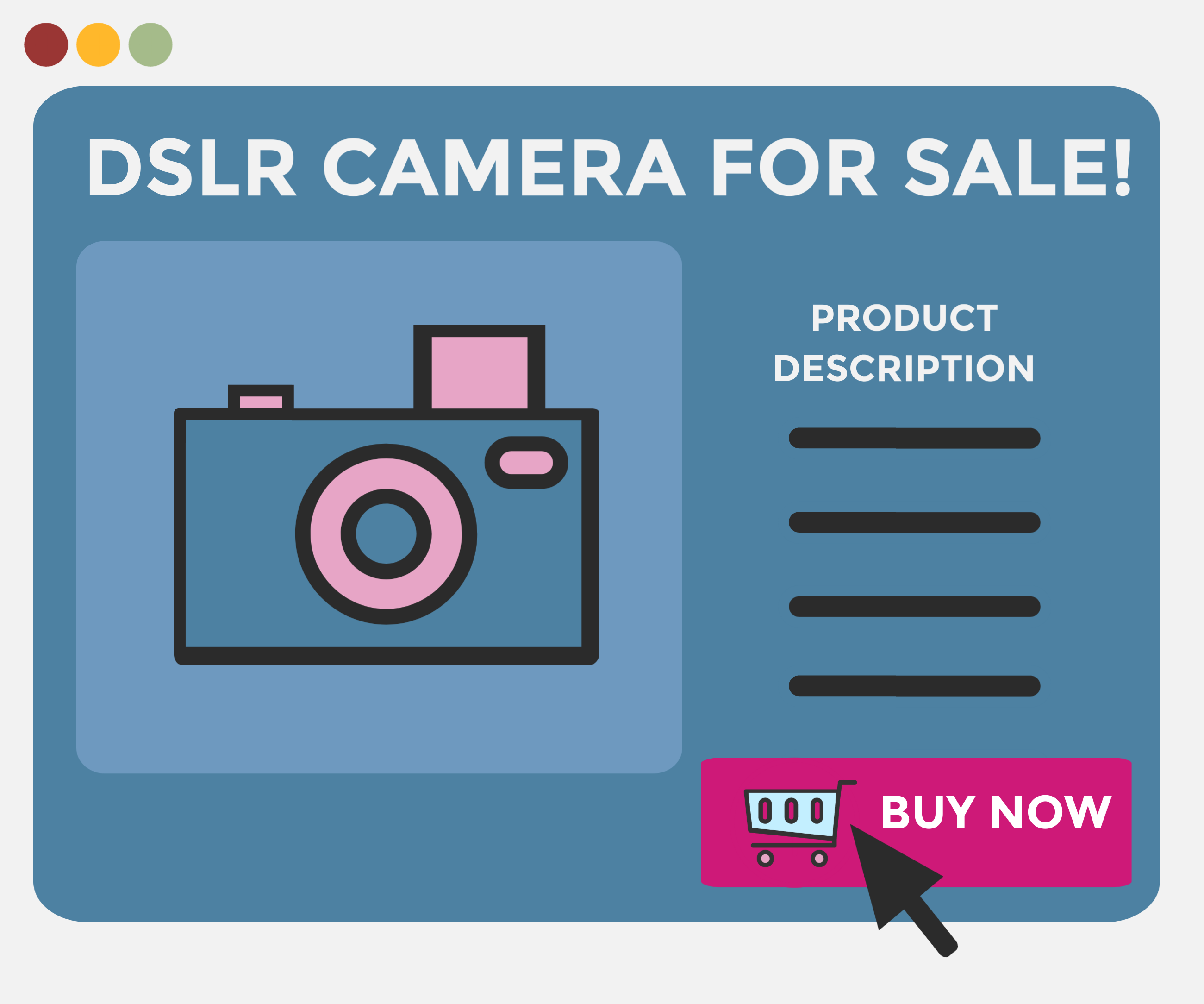 There is no better feeling than selling out of a product. Sure, you'd rather have it in stock so you can sell more, but it's nice to know that your audience is responding to your marketing.
However, don't look past the fact that sold out products can affect your search engine rankings.
Here are some things to keep in mind:
Don't remove a page with a product that is sold out: if you do this, you're losing the organic traffic to your website, as well as any sales that come from it. Not to mention the fact that other sites that link to the page may remove it.
Don't redirect product pages to your homepage: When a product sells out, you may assume that it's better to redirect the product page to your homepage. It sounds like a great idea until you realize the impact it has on user experience. You want your audience to be able to find the page they're looking for, even if it means that they learn the product is sold out.
Don't let too many out of stock products stay on your website: Google is all about providing users with a high-quality search experience. The search engine giant doesn't want to send visitors to a product page if they can't make a purchase.
It's okay to get excited when your products are selling fast, but do your best to avoid a situation in which they sell out completely. If you don't approach this situation appropriately, it can drag down your search engine rankings.
4. Focus on Your Category Pages
Individual product pages get all the love from many eCommerce brands. And there's nothing wrong with that, as you understand the importance of sending visitors to individual pages where they can make a purchase.
Just remember that your category pages require just as much — if not more — attention.
Fire&Spark, a leading eCommerce SEO agency, touched on this in a recent blog post:
"Depending on your industry and niche, there's a good chance you'll run into trouble ranking your product pages in the search engines. Here's why: competition can be fierce for bottom-of-the-funnel purchase intent keywords that drive traffic to product pages."
But, with category pages, there is less competition. Best yet, you can still optimize these pages with the idea of driving sales. Here are some tips:
Your category pages should do more than share a list of products
Create category pages based on your target audience and the type of information they're searching for
Use category pages to answer common questions
Sticking with our example of basketball shoes from above, you may have a category page titled "men's basketball shoes."
You could list out all the individual shoes, with a link, and hope that's enough. Or, you can take this one step further, and share unique content on men's basketball shoes, such as top manufacturers, sizing details, specifications, and other pertinent information.
The more guidance you provide your visitors on the category page, the greater the chance they'll click through an individual product. And when that happens, your chance of generating a sale is much greater.
Don't Be Afraid to Experiment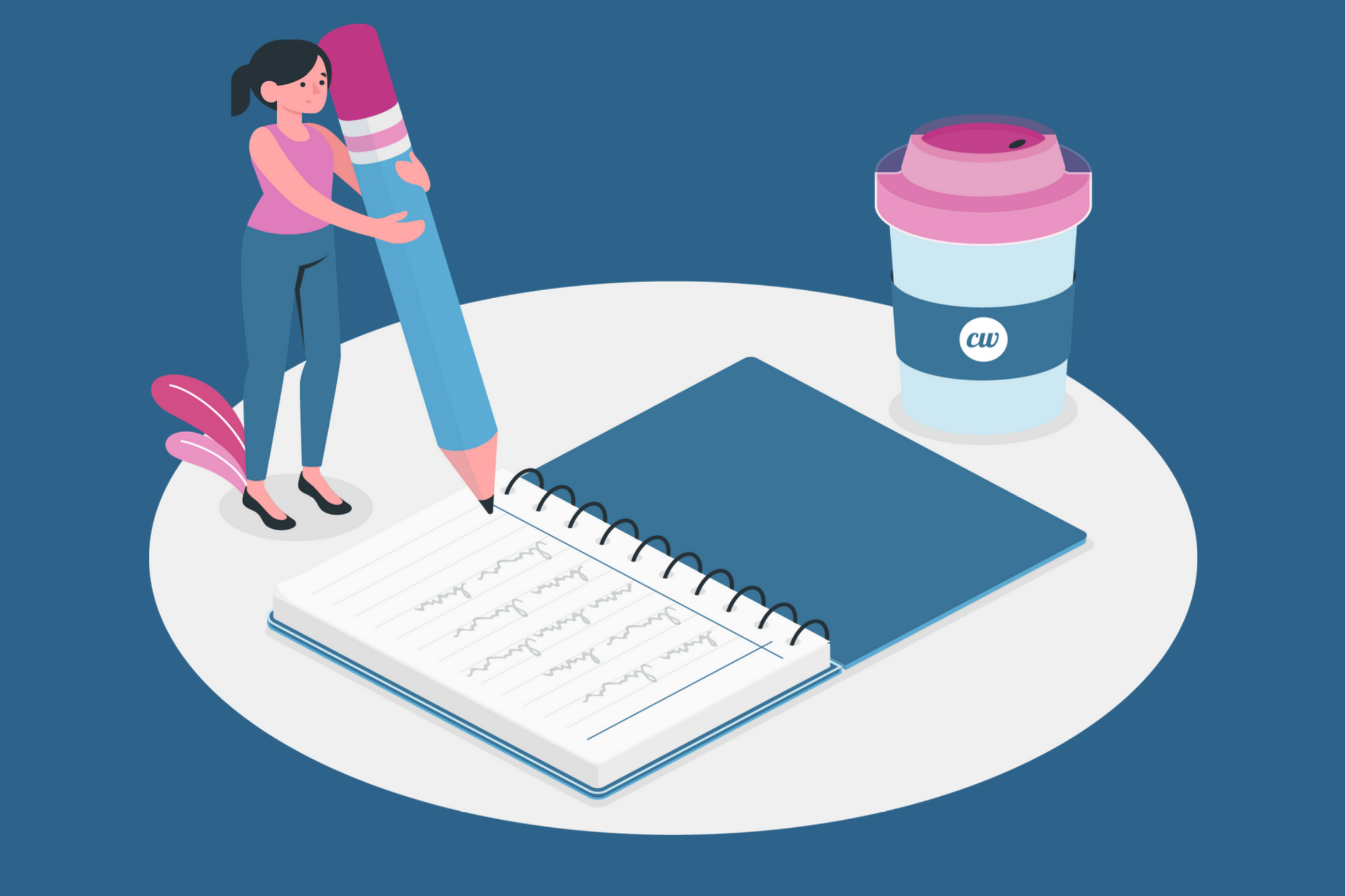 If you have had solid success with your eCommerce SEO strategy in the past, it's natural to stick with what's worked. However, if you get stuck in a rut, you could be missing out on a lot more traffic and revenue.
By experimenting with the strategies above, you can determine if one or more of them can help take your organic traffic to the next level. Even if you fail, the lessons you learn along the way will help prevent a similar fate in the future.
Final Thoughts
Competition in the eCommerce space is heating up. Big players are throwing more resources at SEO, while smaller brands are working diligently to close the gap.
If you want to excel with eCommerce SEO, it's imperative to think outside the box. Not only does this give you a leg up on the competition, but it can also help you achieve the results you've been seeking.
When you combine these eCommerce SEO strategies with high-quality content and a sound social media plan, you're placing your business in a position for success. Now, all you have to do is take action!


Chris B. is a freelance writer and digital marketing consultant based in Pittsburgh, PA. When he's not creating content, Chris enjoys watching sports, working in the yard, and spending time with his family.