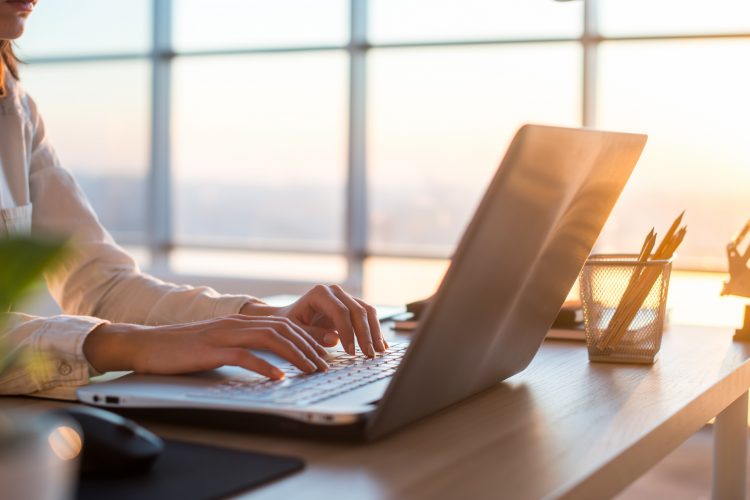 Making a Successful 'Cold Pitch' to Clients
Life as a freelance writer has many wonderful benefits, like the ability to set your own hours and pick and choose your projects. On the other hand, you don't have a guaranteed paycheck and you only get paid for work you submit.
If you form productive client relationships, however, you can enjoy a steady flow of work along with the perks of being your own boss. But for those times when there are gaps in workflow, consider the possibility of making occasional cold pitches to clients. What this means is putting more time and effort into marketing yourself to potential new clients who have yet to know how much they could benefit from your abilities.
Need help making a successful cold pitch? Here are some tips to point you in the right direction.
Pitch to the Right Potential Clients
Nine times out of ten you'll be cold pitching to a company, not an individual. So your first point of contact is likely to be through email to a business with some type of setup for processing incoming messages. Increase your odds of standing out in a busy inbox by pitching to someone who will likely pay attention to your email. Do some research on the company's website or social media pages. Unless it's a very small company where the owner personally does all of the hiring and outsourcing, you'll likely be looking for the head of marketing. Get an actual name so you can direct your email to a specific individual. General emails tend to be ignored by office assistants.
Hook 'Em with Your Email Subject Line
It's fine to be confident about your abilities as a freelance writer, but email subject lines that promise amazing results if a client hires you will probably be deleted or ignored. The same is true of ones that come across as spamy. Use what you've picked up on from your research to address their content pain points in your email ("I've Got Some Great SEO Article Ideas for You!"). Even something direct like, "Need Some Killer Content for Your Blog?" can be effective if you actually know a potential client's blog isn't all that spectacular. Plus, they might be impressed with the fact you've done your homework and you know this is the type of content they need.
Personalize Your Cold Pitch
Don't send the same generic pitch to everyone. It's fine to use email templates to help with the basic structure of your emails. But make the content personalized to each client. Start by addressing your recipient by name, not "To Whom It May Concern." Briefly explain how you found their business and why you are contacting them. Include something you honestly admire about their business based on your initial research of the prospective client's company (but don't overdo it). Next, give your sales pitch and explain why they would benefit from hiring you on a freelance basis. Wrap it up with a friendly call-to-action/closing (e.g., "Thank you for your time. If you're interested in doing awesome things today, please get back to me.").
Kick Your Credibility Up a Notch with Social Proof
Cold pitches are inherently suspicious for businesses accustomed to being flooded with emails offering this and that. Ease your recipients' concerns with proof that you produce quality work. There are a few ways you can do this. If you know what type of content the client prefers, attach relevant samples. If you notice a lot of stuff on SEO topics, for instance, sort through your samples and pull articles on this topic you can attach to demonstrate your skills. Demonstrate social proof of your skills with links to your work that's already published online, links to your blog or social media pages, or even links to testimonials that previous clients have posted about you.
Master the Art of the Subtle Follow Up
People forget, or they get distracted, and emails sometimes honestly slip through the cracks and get overlooked. Ease your uncertainty of not knowing if a potential client has no interest or if they just haven't had a chance to respond yet with a follow-up email to see what's going on. Generally, you'll want to give your recipients about a week to respond before doing any follow-up. Keep your follow-up as concise as possible by simply offering a reminder that you sent a previous email and asking if they've had a chance to consider your offer. Attach the prior email so it can be easily accessed. If you still don't get a response back, move on to the next perspective client.
As you become more established as a freelancer, you may reach a point where you have a steady flow of work from regular clients. Due to the nature of this profession, however, there's always the possibility of having occasional slow periods. Even reliable clients are sometimes limited by budgets and other circumstances when it comes to how much content they can outsource. It's times like these when you'll appreciate your ability to make effective cold pitches. Brushing up on this particular skill also means the potential to attract new clients, boost your reputation, and enhance your portfolio.


Ken is a freelance writer currently living in the Pittsburgh area of Pennsylvania. Born in California, his fondness for writing dates back to elementary school writing contests and led to positions on both high school and college newspapers. He earned a degree in Journalism and Communications from Point Park University and did work in data entry after college before transitioning to a full-time career as a freelance writer. While his areas of expertise are marketing and health-related content, Ken is a versatile writer and enjoys exploring and researching a variety of topics. When not busy knocking out articles, he likes to spend time with friends, go for walks, and discover new and exciting things about the world around him.