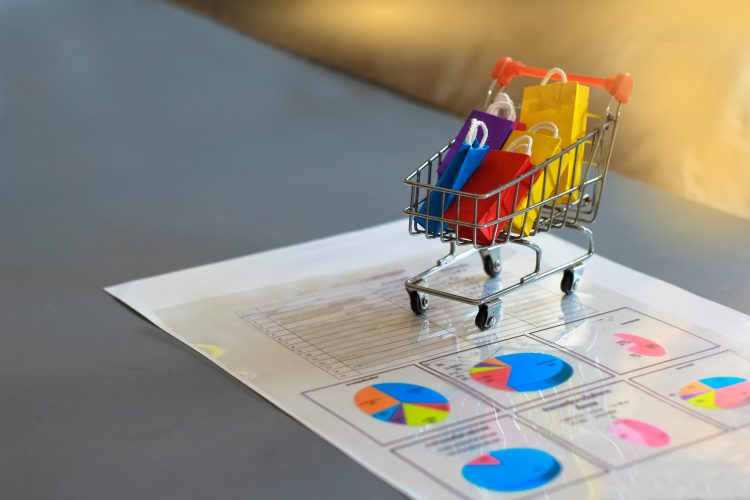 How to Write Product Descriptions To Grow Sales
If you sell products online, then you need high-quality product descriptions. Your product descriptions are often the only way that customers can get to know your products before buying them. Therefore, customers rely heavily on the information and quality of your product descriptions to make their decisions. As a seller or business owner, it's in your best interest to make those product descriptions as good as possible. Here are some tips on how to write product descriptions to grow sales.
The most important thing that you can do to increase sales is to be detailed in your product descriptions. Since customers have a limited opportunity to get to know your products before they buy them, every necessary detail that you can add is important. Customers have a lot of questions, but the only way that they can have them answered is by reading your high-quality product description.
Before you write the product description, make a list of the key details about your product. Include things like:
Size
Color options
Weight
Construction materials
Accessories included
Packaging methods
Specific uses
Creating this list makes it easy to include the most important details in your product descriptions. These are the pieces of information that customers want the most so that they can determine if your product fits their needs. Focus on the most important details, but don't forget to include other details that show a difference between your product and other products.
It is essential to offer concrete facts about your product. You want to give customers information that is true, verifiable and demonstrates your product's value. For example, include how many you have sold if it is an impressive number. If you have a product that is judged on specific dimensions, then include the dimensions of your product. Clothing often has this issue, and you can help alleviate problems with sizes by including measurements like chest, shoulder, waist, and leg dimensions in a standard unit of measure rather than variable clothing sizes.

If you want to increase your sales, then focus on the value that your product brings to customers. Including details and specs for your product is important, but you have to do it in a way that lets customers see how it will help them. When a customer can see a product will solve their problem, they are more likely to buy it.
For example, you can sell a rotary tool/Dremel with 100 accessories. If you don't include a description of what accessories come with the tool, then your customers can't decide if it comes with one that can solve their problem. Likewise, just listing the accessories may not be enough to show customers the total value of the tool. Describe the different uses of the tool with the included accessories to get the best results. It works even better if you have matching pictures.
Nearly all of the products you sell come with descriptions from the supplier or vendor. However, you should not use these descriptions if at all possible. These product descriptions are designed to get sellers to buy products, not your customers. Even worse, source product descriptions are often dry and packed with details in a way that is not as useful to customers as they could be.
If you want your sales to grow, write your own product descriptions. This will ensure that your descriptions are unique and reflect your style as a seller. Plus, it is your chance to tailor your descriptions to the appropriate audience to ensure that your lead conversions increase.
Many sellers are tempted to use the content for their product descriptions that they take from other sources. Those sources could be from the manufacturer descriptions or even other sellers on Amazon. However, don't reuse content from other sources. Use 100% original content to ensure the best results from search engines.
Search engines don't like reused content. Even if you are selling through Amazon, search engine optimization is still important for drawing in customers. Reused content often ranks low in search engine findings, so you'll only be hurting yourself by reusing content.
Customers look for products because they need something from them. If you can effectively describe how your products can benefit your customers, then your sales will increase. Try describing the benefits and uses of each product. Doing so in a list gives customers easy access to information, allowing them to make a determination quickly.
Describe specific uses of each product and how they are better than similar products. You want your customers to see how much more valuable your product is in a given situation. It is important to be accurate, though, as you don't want to give customers the wrong expectations. Whenever it is possible, include pictures of those uses so that customers can visualize the benefits. This makes your descriptions much more effective because there is visual proof that your product does what you say it can do.

At the end of the description, don't forget to ask for the sale. All sales documents should have a call to action at the end. It draws people in and asks them to take action. Without one, your description is just informative with no motivation for readers to buy anything. Including a CTA to ask for a sale engages directly with readers and works to convert them into buying customers.
Asking for a sale can seem uncomfortable at first. However, it is an integral part of getting sales. When you ask for a purchase, customers are less likely to decline unless there is a clear reason to do so. It is one of the easiest ways to increase your sales, and all it takes is an invitation to buy the product.
If you are selling products that often include or require accessories or other products, then you should talk about those products or accessories in your description. There are many products that are designed to work together. For example, reusable cloth diapers always have an insert that helps absorb liquids. Since nearly all of them require an insert, you should talk about inserts as you describe the diaper.
If you sell multiple related products, you can use this as an opportunity to cross-sell products. You can mention your other products in the description, especially if it is recommended that you use one of your other products with this main product. It helps ensure that you can drive sales within your network of products so that your sales will go up across your entire store.
If you want to be effective at creating Amazon product descriptions, then review your competitors' descriptions. Doing research on competitors can make a big difference in how your products sell. You can find out what benefits they include as well as how they shape their descriptions for the best impact.
You should look for the top sellers in your niche and emulate what they do. Their descriptions are generating sales, so you need to determine what makes them so effective. Many companies follow this same process, and it should make it much easier to create your product descriptions.

Social proof is amazingly useful when it comes to selling products online. Social proof is evidence that other people have used your product and found value in it. Amazon has a built-in method of measuring social proof: the star rating system. Your product receives star reviews as a means of letting other customers know the value that they found in your products. However, you can also include social proof directly in your descriptions by including customer testimonials.

There are several ways that you can show this proof. Start by finding a good testimonial and capturing a still picture of it, so you can insert it as one of the product pictures that is featured. You can also try adding a short testimonial to the description paragraph or bullet list. Finally, you can add testimonials to the product details section. At any point, you can also put a link to the reviews section for a product to make multiple reviews easier to find.

Increasing your Amazon sales can be relatively easy if you follow the right steps. Remember that your product descriptions are one of the few ways that your customers can get to know your products before buying them. The time and effort that you put into crafting them should pay off when you get everything right — then you'll discover that you can convert a lot of leads into sales!


Melanie G. is a freelance writer and editor living in Tampa, Florida. She's freelanced full-time since she left her writing job at Nielsen in 2012.