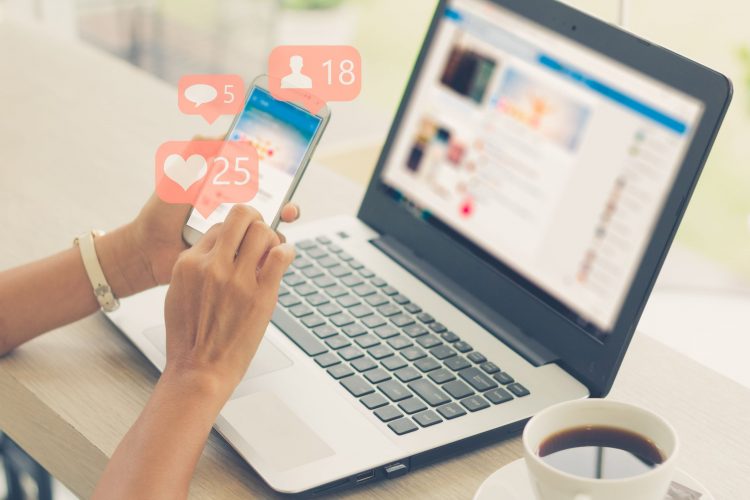 How to Sell On Social Media (Without Seeming Like a Sellout)
It's official: everyone loves social media. In fact, recent studies show that people spend over 25 percent of their time online using social media. Therefore, it seems like a no-brainer to try to sell your products or services on social media.
However, it's a deceptively difficult process: it's easy to turn off or simply bore your potential customers, especially if they think you're just another online sellout.
Interested in learning how to sell on social media and not seem like a sellout? Read on to discover the secrets!
Visual Engagement
When you try to market yourself or your products on social media, a big rookie mistake is to ignore the visual element. People on social media love things like images and videos—and that love is what launched some of the most popular services, such as Instagram and YouTube.
How to get started? If you're selling a product, hire a photographer to take many beautiful pictures of your products and post them over time. This creates customer engagement and generates excitement in a way that simply describing the products never will.
Similarly, post professionally-shot images and videos of yourself. Not just talking, either, but working, crafting—basically showing your customers the face behind the brand. The whole idea is to help make things feel more personal for potential customers.
Getting Personal
Speaking of personal, you should use your social media platform to share meaningful stories. When done right, this creates the kind of viral marketing that can only exist online.
Modern consumers are very wary of direct sales pitches. They are likely to reject anything that feels like a commercial. However, online consumers love stories that are meaningful, inspirational, and uplifting.
By creating such stories, you increase the likelihood that others will share your story. And it gives you a chance to create some branded hashtags to go with your narrative. Sharing and hashtags drive additional visitors to your social media account and will ultimately generate more sales. To these new consumers, nothing felt like a commercial because shared content is the internet equivalent of "word of mouth" marketing.
Create Community
If you're going to sell on social media, you're going to have to attract visitors to your page and do your best to create an online community. This is why social media marketing is more challenging than many people realize.
In addition to creating content that is visual and share-worthy, you'll need to respond to customer questions and even criticisms. And there will be times you'll need to take these interactions to direct messages in order to resolve disputes.
The idea is to turn your digital space into a place where customers enjoy interacting with you and with other customers. Beyond the valuable content you create, this generates a sense of community that will keep them coming back.
And by being at the heart of this community, you show yourself as open and accessible. This will help build your brand, especially as new people discover your page.
Offer Something of Value
Our final bit of advice is something we think goes without saying. Yet we see many social media business accounts failing to take this crucial step. That is: you need to focus on offering content your customers will value.
Sometimes, this is nice and direct. You may offer online-only coupons and promotions with a reminder to come back each week to see what the latest deals are. Or you can do it less directly. You might post videos on how customers can use your products to easily fix problems that would otherwise cost them hundreds of dollars.
However you do it, make sure your customers know you value their loyalty by offering them something of value. They will feel acknowledged and respected and keep coming back to you!
Final Thoughts
Mastering all of these tips ensures you know how to sell on social media. If you ever need more inspiration, think about the sites you love to visit. What do you love about those sites? Use that to spark your next major idea.