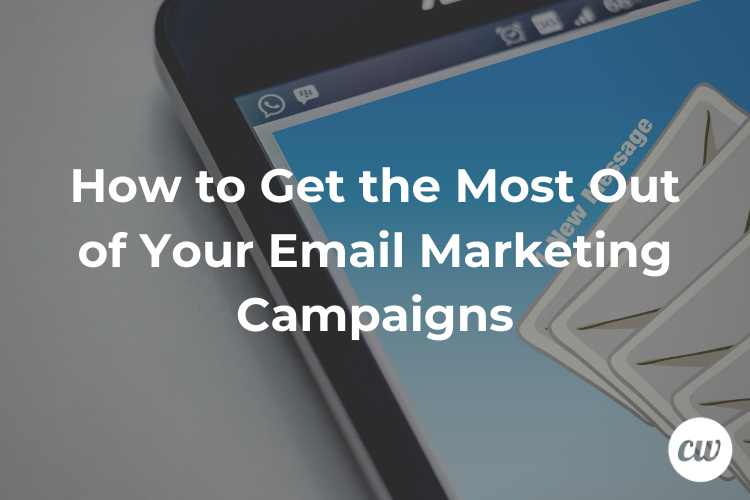 How to Get the Most Out of Your Email Marketing Campaigns
Email marketing uses emails delivered directly to consumers' inboxes to promote your products, tell them about sales going on, or just keep them informed about your business or industry.
Email marketing is a highly effective way to create buzz around your brand. Many marketers say they expect to make $42 for every dollar spent on their email campaigns, according to Oberlo, a service devoted to the dropshipping industry.
But if no one opens your email, you're wasting time, energy – and money. How can you:
Build your email list?
Optimize open and click-through rates?
Track your email subscribers through the sales funnel?
Plus, what's the best platform to use for email marketing campaigns?
The Importance of Email Marketing in a Modern World
Some internet marketers believe that email marketing in 2020 is about as productive as sending flyers through the U.S. Postal Service. But Statista says that 3.9 billion people across the world used email in 2019, with that number set to grow to 4.3 billion by 2023.
With so many people using email, it shouldn't come as a surprise that 81% of small to midsize businesses (SMBs) use email as their primary means to acquire new customers, while 80% also use it to build brand loyalty and retain customers.
In 2019, the Content Marketing Institute found that 87% of marketers use email to distribute their content. Email marketing just barely falls behind social media (91%) and the company website or blog (89%) as a primary means of reaching customers with useful branded content.
Email marketing stands as the perfect complement to your blog, attracting loyal readers to your website, where they are likely to engage with you until they are ready to buy. And, with the right messaging in place, a strong email campaign increases the odds that they will buy.
How to Build Your Mailing List
You want to use your email campaigns to drive traffic to your website, right? But meanwhile, your website might stand as the best means to build your email list.
It's the internet marketer's version of the age-old "chicken or the egg" question.
Fortunately, you can focus on driving traffic to both places with consistent messaging. And you can use SEO (Search Engine Optimization) and SEM (Search Engine Marketing, or paid search) on your website plus the following channels to build your email list:
Social media
SMS marketing
In-store signage
Digital signage
Using Your Website to Build Your List
Nearly every website has a widget along the side enticing people to sign up for their mailing list. But is this the best way to entice people to give you their email address? Probably not.
If a Web visitor is going to give up a valuable piece of information like their email address, they want something in return.
Instead of relying on that "newsletter sign-up" form, offer visitors something valuable to them in exchange for their email.
Depending on the type of business you have, you might offer:
A coupon to be used that day
A promise of notifications of exclusive sales in the future
A white paper, video, or another downloadable content asset
You can also use on-site pop-ups as visitors are getting ready to leave. Offer them a coupon if they enter their email address before they go.
Don't rely on people finding your website by chance and opting into your mailing list. Set up a landing page using long-tail keywords related to your specific offer. Then, you can run a Google AdWords campaign or use organic SEO to drive people directly to your offer. Use both tactics for maximum effect. When highly qualified leads enter those search terms, they will see your business in both paid and organic search results. Hopefully, this will motivate them to click.
Use Social Media Marketing to Grow Your Mailing List
Direct mail apps like Mailchimp and Constant Contact allow you to create a landing page directly in their platform, with a customized URL, and post the link on social media.
The programs are flexible enough that you can create virtually any design to match the look and feel of your website. And with the custom URL, nobody will know they aren't viewing a page on your website.
Leverage this tool to promote your mailing list to your social network. Again, it's best if you offer your connections something valuable in exchange for signing up. You can use your mailing list software to customize a thank you page and even send a reply with a valuable digital asset, such as a white paper, ebook, or print-able.
Reach Customers Wherever They Are with SMS Marketing and In-Store Signage
Successful marketers recognize the value of SMS campaigns in a mobile world. After all, the open rates tend to be higher for text, due to their immediacy. If you own a storefront, restaurant, or other brick-and-mortar location, there's nothing like the convenience of reaching people when they're most likely to buy.
To build your mailing list via SMS, you can use geotargeting to text people with discount offers when they're in the vicinity of your location, when they're shopping in your store, or ordering from your menu.
Use point-of-sale displays, signs, or in-store digital signage to deliver a coupon via text if people sign up for your mailing list as they are making a purchase.
With QR codes making a comeback due to the coronavirus pandemic and restaurants creating QR codes for their menus, you can also use this technology to build your mailing list.
It's easy: Customers scan the QR code at the point-of-sale, enter their email, and get a coupon for that day's purchase.
Of course, if you're a small business or an e-commerce seller that tends to work craft fairs and local events, there's nothing wrong with building your mailing list using a pen, paper, and clipboard. You might set up a raffle basket and offer people a free entry if they provide their email address.
What Kind of Content Should You Share?
Now that you've collected a hefty list of names, it's time to decide what content will have the most impact.
Campaigns should be:
Timely
Relevant
Urgent
Concise
Creative / Interesting
Often, companies will use their email marketing campaigns to drive traffic to a longer article on their website or blog. If the blog content is timely and/or helpful (relevant) to your readers, this should be enough to get their attention.
But it's even better if your email has a sense of urgency:
News that your readers will want to (or need to) act on NOW
An offer that will expire soon
For instance, when the state of Massachusetts introduced Paid Family and Medical Leave, B2B insurance wholesaler The DBL Center got a higher-than-usual open rate in the email campaign announcing the news. It was timely, relevant, and urgent.
By keeping the email message short, it also checked the box of being "concise." Further, the layout of the email, the photo chosen, and the colors all made the campaign creative and interesting.
Other topics that may fit the bill in various industries?
Special, limited-time-only sales
New product introductions
Helpful tips related to your readers' industry that they can implement right away
Links to thought leadership blog posts on your site that offer relevant or urgent insights
Links to posts on important new trends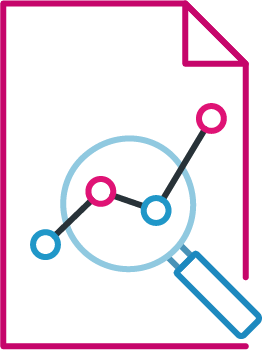 6 Ways to Optimize Open Rates
If you're serving up relevant content, readers will open your emails. Or will they?
Enticing subject lines make the difference between dismal open rates and driving business to your site. Email marketing platform Mailchimp recommends using:
A subject line with fewer than nine words
An emoji
Punctuation – such as an exclamation point (but not more than one!)
The time of day also affects your open rates. Most marketers have the greatest success with early morning emails, emails sent right after lunch, and emails sent at 3 PM local time.
You can set up a time to have programs like Mailchimp automatically send your campaign at the best time based on their algorithms.
Finally, make sure you're using a recognizable name as the sender. People are more likely to open emails from people they know, and not from company names. Whether you use the name of your CEO, CMO, or another individual in your organization, the name should be familiar to most of the recipients.
Maximize Your Click-Through Rates
Once someone has opened your email, you want to be sure they take action – which usually means clicking a link to visit your website. That's called your email campaign's "click-through" rate.
Click-through rates vary by industry. Conventional wisdom states a conversion rate of 5% on direct mail is excellent, but I've had clients with highly targeted, engaged audiences who achieved CTRs of 10 to 20%. A lot depends on the size of the list, the industry, your email's design, and (of course) the content you're promoting.
A timely sale announcing a hot product may have a much higher CTR than an email announcing your latest blog post about an evergreen topic. And if you include a bonus or incentive for clicking, you can ramp your results even higher.
Best Platforms to Use for Email Marketing
Mailchimp, Constant Contact, Hubspot, and Zoho are all email marketing platforms that can help you quickly and easily get started building your email list and designing and sending email marketing campaigns.
Hubspot and Zoho, which fall on the higher end for both functionality and costs, provide full-fledged customer relationship management capabilities and can serve as your content management system for your website, blog, and social media.
Mailchimp and Constant Contact, on the other hand, let small to midsize businesses send direct email campaigns to thousands of people on their mailing list affordably.
Mailchimp has a free plan that allows you to send emails to up to 2,000 people. The second tier, at $10 per month, permits 50,000 contacts and allows you to segment your market into three separate audiences – making it great for small marketing agencies or entrepreneurs with multiple businesses.
The standard plan expands to offer 100,000 contacts across five audiences for $14.99 and offers tools like behavioral targeting and send-time optimization to help you improve your click-through rates. Finally, for $300 a month, you can segment unlimited audiences and up to 200,000 contacts.
Constant Contact allows a free 60-day trial, but after that, offers just two plans: a plan that starts at $20 and a plan that starts at $45 for up to 500 contacts. You pay per contact for a larger mailing list of up to 50,000.
Both services are intuitive and user-friendly for marketers who are not graphic designers, by offering an easy drag-and-drop interface. With the ability to create landing pages and opt-in forms, they make it easy to grow your mailing list audience and then keep them engaged with creative campaigns.
Drives Leads and Increase Conversions with Email Marketing
Whatever platform you choose, email marketing works for many business owners to increase audience engagement and drive conversions. It all starts with deciding on the message you want to share.


Dawn A. is a full-time freelance writer, editor, and social media marketing consultant with close to 20 years of experience writing for print and online. A former magazine editor, Dawn specializes in creating content to help business owners generate leads and enhance brand recognition. She writes about a broad range of topics, from personal finance and parenting to technology, HR, and finance.