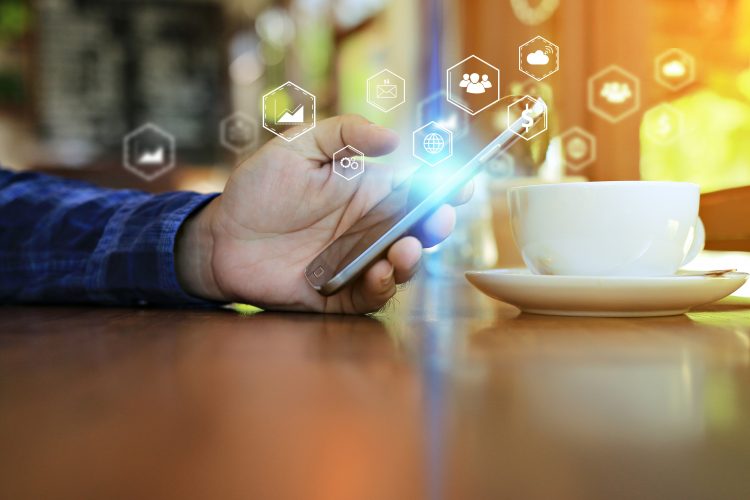 How to Build Thought Leadership
Having a clearly-defined thought leadership strategy is one of the most effective things you can do to help grow your audience and build your brand in 2019.
Too often, businesses overlook the vital role thought leadership plays in developing valuable relationships with your ideal audience. But the good news is it's never too late to set yourself up for success.
Thought Leadership Starts With a Customized Website
If you haven't got a website, you don't have a business. It really is as simple as that – and yet, it's not.
Yes, you need a website.
No, it can't be any old thing you threw together in half an hour. Not if you are interested in building your authority.
Your website is the first thing people see of your business or brand; it's the first message they receive about who you are and what you do. You'll struggle to attract customers if your website has a random domain (think MyShopIsAwesome.webhostingcompany.junk) or looks like you created it in Notepad ten years ago.
You don't need fancy graphics or a lot of animation on your website, but you do need something that looks clean and professional. A single webpage containing all your relevant info – and a blog – will get the job done.
Blog
Despite the continual changes to the content marketing landscape, like the need to include video segments, blogging remains one of the simplest ways a business can build thought leadership. Consistent blogging helps to set you apart from the competition and establish your brand as an industry authority.
When you have a blog that provides informative, actionable information that addresses customer pain points, people will turn to you for advice, inspiration, and recommendations. Your word will begin to carry increased authority. You will begin to lead their thought process.
Social Media Best Practices
We all know that hanging out on social media can be a lot of fun. And that makes it easy to forget you're still doing business. It's critical to remember that everything you post reflects on your brand – either positively or negatively.
For best results:
Keep your social media posts short and focused on your message
Link to your website (you'd be surprised how many entrepreneurs and small businesses still don't have a working website link in their bio!)
Put your face, or your logo, on your account and keep this image consistent across social media platforms
Interact with followers
When you maintain a consistent message and voice, you are reinforcing the professional image you project to your social media followers. By continually demonstrating your unique message, you are differentiating your brand from others in the marketplace.
Building your unique authority makes it easier for people to identify you as a thought leader in your industry.
Cultivate Your Network
Chances are your network already includes industry professionals who are considered thought leaders. Don't hesitate to reach out to them with professional questions or comments.
You'll be happy to learn that most thought leaders love to share their industry insight and passion with like-minded professionals. When others see your interaction with influencers, it automatically elevates their perception of you.
While you're at it, be sure to bring people into your network from all over your industry – and not just your specific vertical. From newbies to CEOs, you never know who the next big thought leaders' names will be and how they can elevate your brand.
Having a diverse network means you can reach out to up-and-coming and well-established thought leaders.
Pay It Forward
Marketing guru Neil Patel began his wildly popular blog, Quicksprout, as a way to share info. He never imagined it would make money.
But it does make money. A lot of money.
Why? Because he shares his insight and information with others willingly, rather than hoarding it and keeping it for himself. Sharing his industry insights not only helps others, but further establishes his thought leadership every time he publishes a new blog.
Get Your Name Out There
If your goal for 2019 is building thought leadership, then distributing your message across multiple platforms and venues will help you get there. A few easy ways to achieve this include:
Writing guest blogs for industry websites
Attending conferences or trade shows
Participating in Twitter chat sessions
Joining groups (virtual or real-world)
Building thought leadership means building your brand as an authority. These steps may seem small, but they wield a great opportunity, especially when combined together.


Freedom is an award-winning writer and marketer. In her current role as a B2B digital marketing specialist. Her writing has appeared in global publications including The Independent (UK), Huffington Post (USA), The Telegraph (UK), The Chicago Sun-Times, The Los Angeles Times, The Jerusalem Post, and more.