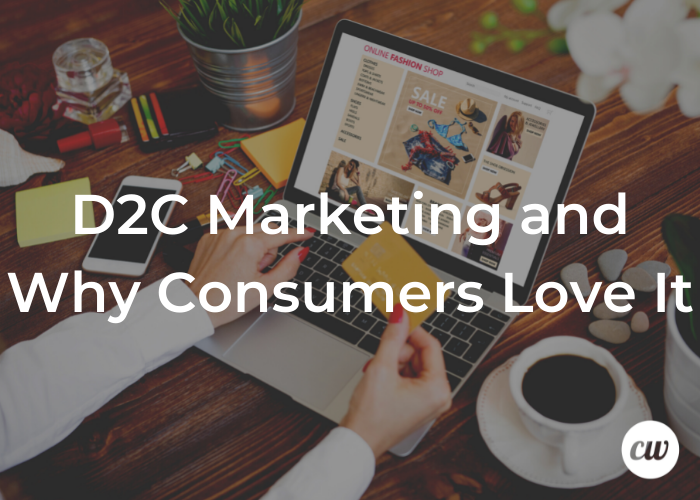 D2C Marketing and Why Consumers Love It
Direct-to-Consumer or D2C marketing has become wildly successful for many manufacturers of consumer goods in the last decade. Though it is not an easy path, with a strong strategy and a hardy constitution, the rewards can be significant.
A Brief Introduction to D2C
D2C is an eCommerce strategy in which companies sell the products they produce to customers without a middleman or retailer. The brand manages the entire process from manufacturing and selling to marketing, shipping, and customer service.
D2C companies are always digital-first, using their websites, apps, and online shopping environments as their primary point of engagement with customers. The website serves as both the brand and the store, a destination that conveys the brand's story and mission, style, values, products, transaction capabilities, and service.
Bringg, a specialist in delivery and cloud fulfillment points out that in traditional B2C, products can go between dozens of intermediaries "at factories, shipping vehicles, distributor warehouses, retail warehouses, shop floors, and delivery fleets." Without the constraints of intermediaries and their needs, brands can better control their costs, strategy, communications, and pricing.
D2C brands are disruptors. They employ technologies, operations, and tactics that allow them to compete with and sometimes displace brand leaders in their marketing space. Their success comes from being able to set themselves apart by paying keen attention to customer preferences and expectations in a more personalized and authentic way than big box brands or major manufacturers.
The Rise of D2C
The rise of the D2C model has grown in tandem with the rise of eCommerce, which has tripled in the U.S. in the past decade. Statista reports current eCommerce totals surpassing $517 billion annually with the projection of continued growth by another 30 percent in the next five years.
D2C brands are popping up in a wide variety of industries, from cosmetics and luggage to dog food and mattresses. Spurred on by the development of simpler e-commerce technologies such as Shopify, advances in the speed of fulfillment, and the popularity of social media, D2C brands are effective at deploying disruptive methods that are winning the loyalty of customers. Interestingly, a good portion of Shopify's $19 billion valuation has come from the D2C brands it powers.
D2C is not a new concept. Just think Fuller Brush Man or Avon. The most significant reason why this category is gaining attention and expanding quickly now is the tremendous reach and visibility social media and SEO can attain quickly for these companies. A 2019 report, "The State of D2C Marketing in 2019" found that 61 percent of D2C brands rely on social media to reach customers, with SEO as the second tactic of choice at 51 percent.
Many marketing firms, eCommerce companies, technology providers, and research firms are following the D2C movement closely and reporting on their findings:
A report by IAB, "How to Build a 21st Century Brand: 2019" analyzes how "direct brands are driving tremendous transformation in the way consumer goods and services are created, marketed, and sold."
Diffusion, in its "2018 Direct-to-Consumer Purchase Intent Index" writes that about 81 percent of shoppers plan to buy from D2C brands within the next five years.
Insights from Astound Commerce's "Global Brand Shopper Survey" revealed that 55 percent of shoppers prefer to shop directly with brands over retailers.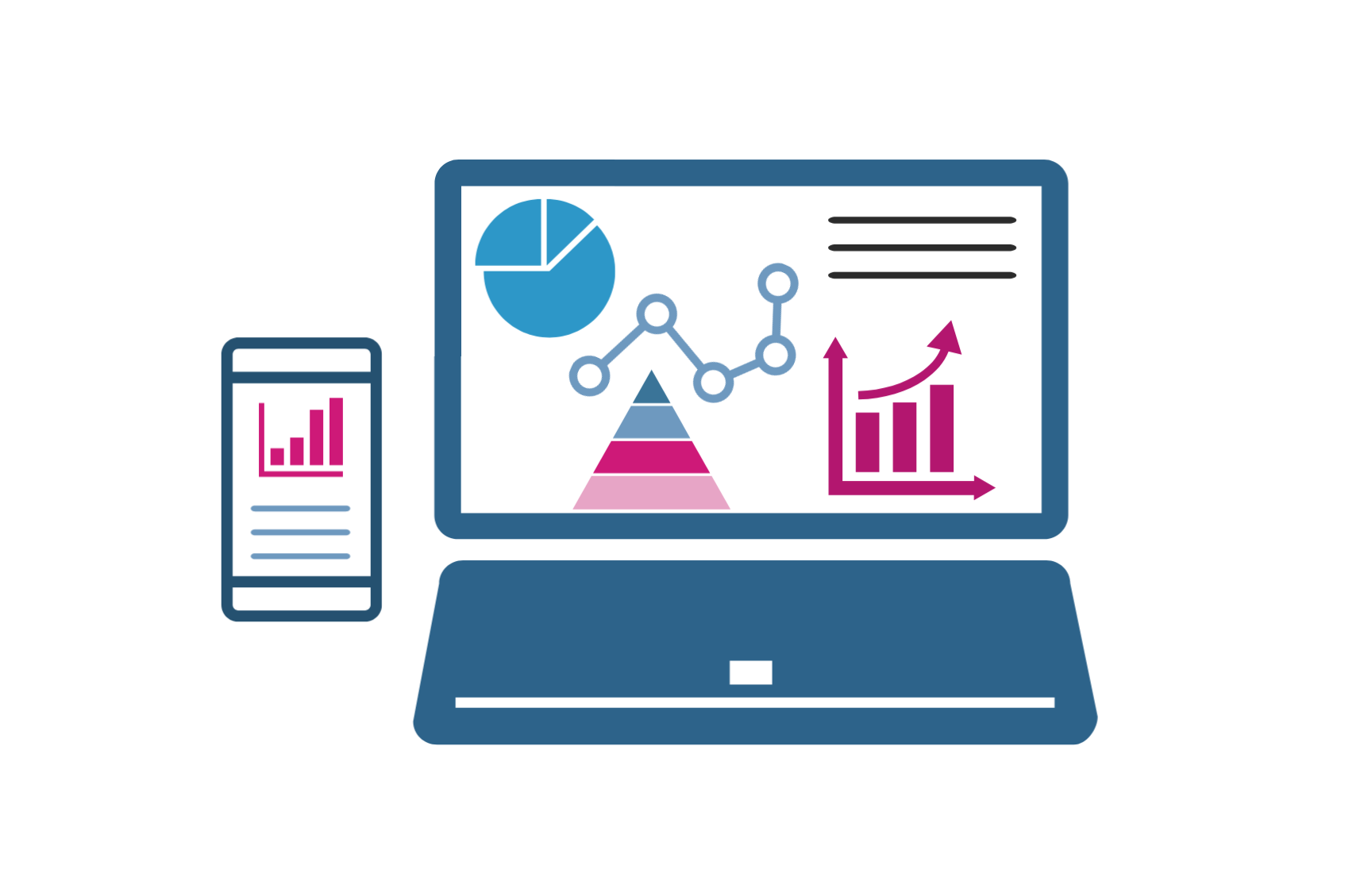 Benefits of Selling D2C
There are many benefits of going direct to consumers including eliminating impersonal layers between producers and consumers, maintaining greater control over one's brand and reputation, and the ability to learn from customers. Here is how many D2C companies are driving their brand's growth:
Increased Profit Margins
Full control of pricing lowered costs due to the elimination of partners who need a piece of the pie, less overhead because of the elimination of retail space, and simplifying product offerings all contribute to increased profit margins. D2C brands often pass on their savings to customers making themselves more attractive than traditional products sold through retailers.
Invaluable Customer Data
Cutting out intermediaries not only improves efficiency and profit margins, it allows brands to develop direct communication channels with customers. This, in turn, provides invaluable data and customer feedback that in the past was leveraged by traditional online and brick-and-mortar retailers.
Deeper Customer Relationships
Selling any product is just as much about the relationship as it is about that product. Through analysis of customer data and social media, D2C brands can tell their stories and respond to customer expectations in a way that leads to stronger relationships. When a brand is in control of these relationships, they can deliver more targeted and relevant content and communication.
Exceptional Customer Experience
With D2C brands, customer experience is key. Consumers are in charge and when a brand has the control to create an experience that is both authentic and seamless, brand loyalty can thrive. D2C companies like Warby Parker, Away, Harry's, Casper, and more have taken the needs and desires of their target audience to heart and found an avenue through which to deliver end-to-end customer satisfaction.
The biggest barrier D2C brands face is that they are stepping up to go against the Goliaths in their industry as well as mega-retailers like Amazon and Walmart, among others.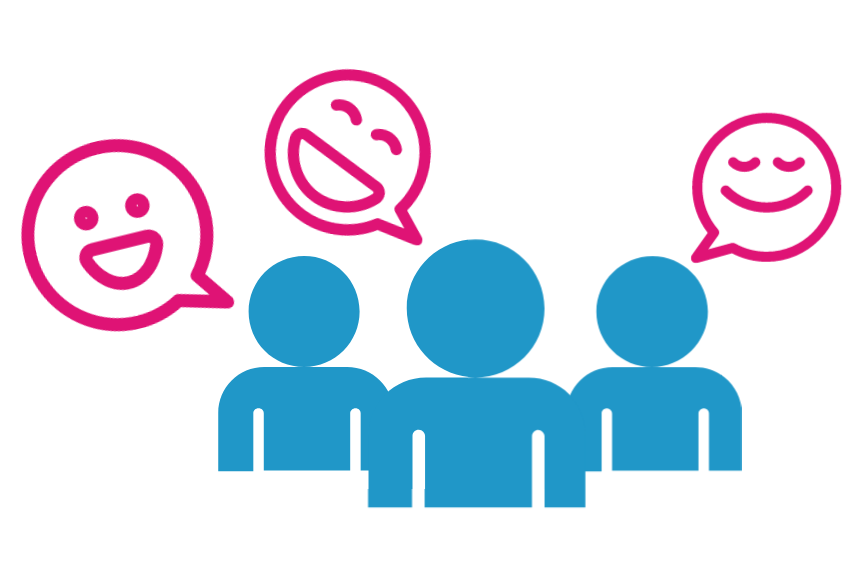 Consumers Love the D2C Model
Evolving ecommerce capabilities spurred on evolving consumer preferences and expectations. As these consumer preferences and expectations became harder for large retailers to meet, smart entrepreneurs grabbed at the opportunity to better serve these consumers by going direct. Consumers, especially millennials, love gaining greater access to their favorite brands, as well as new ones.
In the decade since Warby Parker jumped onto the scene, shoppers in almost every demographic are buying from D2C brands. From convenience, choice, price, personalization, customer service, and even social values, consumers are willing to participate with brands if it translates into a better shopping experience. Freed from the constraints of the traditional business model, D2C brands can cater to their target audiences in the way in which they want.
Consumers cite many reasons for their love of D2C brands:
A Seamless Shopping Experience: Customers can move from comprehensive product information to purchase on a single website. Many consumers find the product information retailers provide is less in-depth and only glosses over features.
A more complete array of products. Consumers are finding a larger array of product choices at a brand's website instead of having to choose from the products a retailer chooses to carry.
Better brand engagement: Customers are enjoying being able to engage with brands on their website and through social media.
More competitive pricing: Customers are saving money with D2C brands.
Convenience: It's hard to compete with being able to have a 100-night trial of a mattress that still allows the customer to change their mind, as D2C brand Casper does. Or with receiving seven pairs of glasses to try on before settling on the one you love as Warby Parker does.
Getting rewarded with loyalty programs: Developed to incentivize purchases with points, discounts, or VIP programs, D2C brands like ThirdLove, Lauren James, and MVMT have mastered the ability to deepen relationships with their best customers.
The convenience of subscription services: Consumers are benefitting from subscription services like Harry's or Sundays who ship out monthly to subscribers for products that are in continual need of replenishment like razors or dog food.
The enticement of free shipping and fast delivery. These are added amenities that add greatly to customer experience.
The result is a growing array of thriving D2C brands that are creating what the chief executive officer at the Interactive Advertising Bureau has coined "the direct brand economy."
What's Next in D2C
Traditional consumer products manufacturers, including many long-established brands, have noticed the shift to D2C and they want a piece of the action. Their motivation is not only attributed to the rise of D2C but the decline of traditional brick-and-mortar establishments. David H. Montgomery of CityLab reports in "The State of D2C Marketing 2019" that approximately 100 million square feet of retail space is closing annually while online shopping continues to grow. One example is PepsiCo which recently launched PantryShop to bundle consumers' favorite beverages and snacks and deliver direct.
A new D2C trend is incorporating augmented or virtual reality for those who want to touch and see a product more fully. Warby Parker's Virtual Try-On is an app feature that allows users to use augmented reality to see how frames would fit with their facial features. This not only helps customer's in their shopping experience, but lowers return rates, which range from 30 – 40 percent for online sales according to Coresight Research.
D2C is Here to Stay
It's been a decade since Warby Parker started the current D2C model in 2010. Since then, countless new D2C brands are making their mark in many consumer goods categories. This is an indication that we are looking at much more than a passing fad. D2C has become the next evolution in the retail industry. But, as consumers and technologies continue to evolve and shift, one prediction that can be made is that the D2C approach that works today may not work by 2025 and beyond. As consumers continue to drive online sales, it will be each brand's job to deliver on their expectations.
займы которые одобряют ночью


Deborah was the kid who would rather write book reports and essays than play ball during recess. Although she didn't score many points with her peers, it did lead to her career creating content for TV, radio, print and new media for companies as varied as Dooney& Bourke, Panera Breads, Visa, SUNY Ulster and Hudson Valley Federal Savings Bank.
She is also a principal of small packages – a digital design company, and past partner/marketing director of whatis.com, the world's foremost reference on information technology. And, her love of food enabled her to become a contributing editor of both Gourmet Retailer and Food Distribution Magazines.
Deborah has a bachelor degree in fine art from the Hartford Art School, University of Hartford and a masters in higher education administration from Stony Brook University. When she's not writing, her love of quilting, furry animals, friends, and family sustains her.