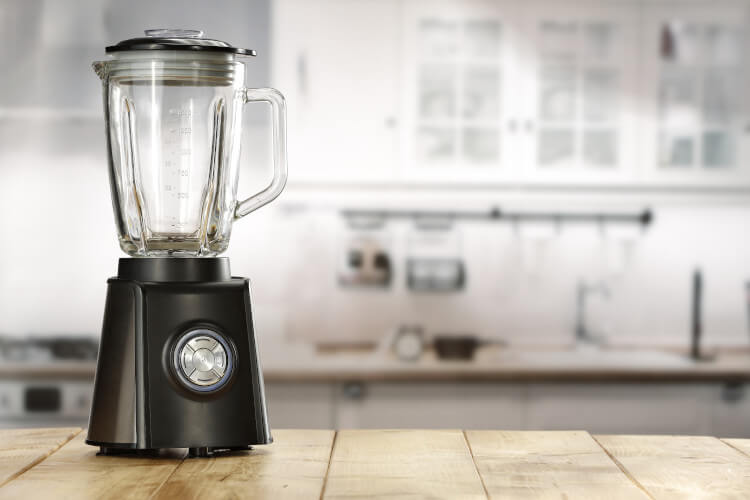 The Curious Case of Blendtec's Viral "Will It Blend" Videos
Infomercials are no longer in the realm of late night network TV that you leave on just so the house isn't quiet anymore. They've found a new home on YouTube in the hopes of going viral, just like Blendtec's now-memeworthy "Will It Blend?" video series.
Hundreds of millions of views have resulted in countless retail and commercial blenders being sold and an entire subculture that was created off of the "Will It Blend?" meme. What made Blendtec's videos go viral while other brands' funny or satirical video marketing efforts were barely noticed as much?
Blendtec Was an Early Adopter of Video Marketing
It's no surprise that video marketing is going to be the next major area of focus for marketers. Video is long past "up and coming" status: 55 percent of people worldwide watch videos every day, with Facebook alone garnering 8 billion daily views on average.
But even if you only just saw a hilarious Blendtec video recently or it's the first time you heard about it, they started making videos back in 2006 when YouTube was a shiny new toy that hadn't been bought by Google yet.
The videos were initially the marketing director's idea after he found out that Tom Dickson, the CEO, would test the blenders' toughness by having the R&D team put wooden boards inside them. He bought about $100 of video equipment, asked Dickson to put more things in the blender, and shoot a video of the process. No one had seen anything like it, the videos started to go viral, and mainstream news outlets picked them up.
Making YouTube videos isn't as revolutionary in 2018 as it was in 2006, but if you put something out there that was never seen before like the Blendtec team did, going viral becomes more realistic.
The Videos Have a Simple and Genuine Premise
Simple is good—and often overlooked. The videos are just genuinely interesting and hilarious: Tom Dickson doesn't come off as one of those CEOs putting on a phony human air. He's just satisfying everyone's curiosity of what happens you put random objects in one of his company's blenders. The company has even successfully sold official "Will It Blend?" merchandise, thanks to fan demand, with T-shirts proclaiming "Tom Dickson is My Homeboy."
iPhones and iPads have been smashed and blended, and Dickson infamously blended half a rotisserie chicken with a can of Coke (not the actual can, though apparently Blendtec blenders can eviscerate them with no problems) and served it up on NBC Today.
People found the videos incredibly satisfying and entertaining, and can't stop sharing them as a result. When most blender companies create content, it's usually more practical, such as demonstrating recipes, showing beautiful, colorful smoothies being made, or creating sauces for mouth-watering meals in commercial kitchens.
But no one thinks to jam an iPhone in a blender, so it's hilarious watching that happen—and that's how you know Blendtec will make silky margaritas sans ice chunks.
There Aren't Too Many Videos
The average business posts 18 videos a month, or 216 a year. Blendtec has just 186 videos to reflect their 12-year history.
The less-is-more approach isn't always going to work well with every brand. Blendtec was also one of the earliest adopters of YouTube videos as a means to market a product, before marketing departments allocated significant budgets to video marketing efforts. Brands that have audiences constantly hungry for daily or weekly video content may need to be as close to that 18 video average as possible, if not exceeding it.
But if your video marketing efforts are just getting started and you're doing something as out there as "Will It Blend," then Blendtec's less-is-more style may work for you. By not releasing videos too often, Blendtec kept the old videos constantly circulated (to the point that they earned the second-highest annual payout from Revver, totaling over $15,000) and thus left fans hungry for more instead of taking them for granted or overwhelming them with new videos constantly.
While video marketing is now more common than when Blendtec began, there is still much to be learned from the viral, memetic success of "Will It Blend." By keeping the premise simple and genuinely funny and entertaining, Blendtec paved the way for viral video marketing campaigns to come.


Rachel P. is a one-woman media conglomerate. She is an experienced business, tax law, and professional development writer and all-around problem-solver when it comes to content strategy, game development, and amphibian care and biology.