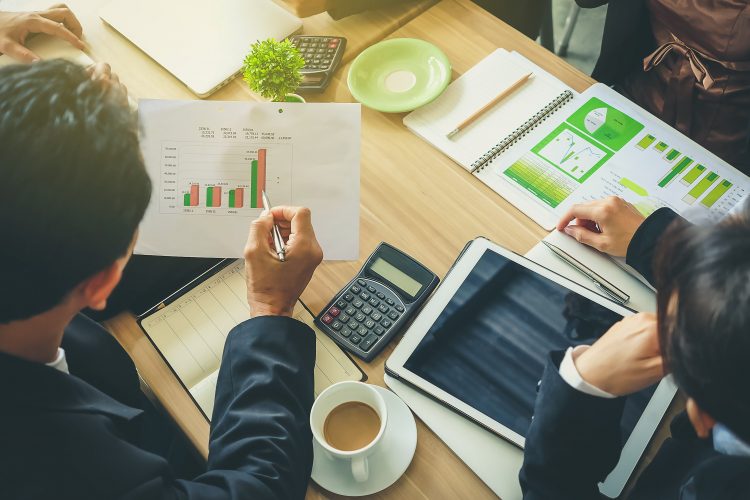 Brands Doing Green Marketing Right
Updated 4/10/19
More than a century ago, Ralph Waldo Emerson stressed the need to protect the world around us.
In today's digital world, the importance of doing good things for the planet is still front-and-center, especially for businesses looking to tap into growing consumer awareness that extends beyond just finding a good deal.
In fact, it's now pretty much commonplace for companies to use recycled or renewable resources in one way or another or to emphasize their efforts to reduce energy consumption and waste.
Additionally, nearly 90 percent of Americans report being proactive about helping the environment and living more sustainable lives.
Given these stats, it's easy to see why consumers tend to gravitate towards businesses that make their eco-friendly efforts part of their online engagement strategy.
Here's a closer look at brands that are doing green marketing right.
Patagonia
The popular outdoor clothing retailer has made all things green a big and consistent part of their marketing strategy.


Source: Patagonia
They're also a major supporter of the Go Green movement – so much so that their mission statement pledges that the company will "build the best product, cause no unnecessary harm, and inspire and implement solutions to the environmental crisis."
Patagonia takes steps to minimize their carbon footprint by offering incentives to employees who take public transportation or carpool to work.
However, they are transparent about the fact that not all of their products are eco-friendly and they rely on fossil fuels for some of their deliveries and other business processes.

Source: The Drum
The lesson to be learned here is that it's possible to have a clear purpose as a brand, as Patagonia does, while still being transparent in your content about business-related activities that aren't entirely green.
Even so, it's clear by looking at the positive reaction that the travel and lifestyle content that consumers see is an honest reflection of passion.
IKEA
The Swedish furniture brand has created their own sustainable strategy called People & Planet Positive.
IKEA's core belief as a company is that consumers shouldn't have to make a choice between stylish designs, affordable prices, and sustainability when purchasing their products.


Source: KCPT
The company uses its online content to encourage customers to live a more environmentally conscious lifestyle.
And they lead by example with eco-friendly practices that include having solar panels in 90 percent of their buildings in the United States and cutting down on waste delivered to landfills.
IKEA has reaped many marketing rewards with their green efforts by embracing their underlying purpose in everything they do.
As they demonstrate, if you're going to use purpose-driven ecommerce content to your advantage as a brand, it's important to clearly show how you are actually embracing your purpose.
Hershey
The iconic chocolate brand has repurposed its brand image to include green marketing as a key ingredient.
The company, which also owns a hotel and amusement park in Hershey, PA, has made embracing environmentally-friendly practices a main priority – so much so that they've set a goal to reduce greenhouse gases from their own missions by 50 percent by 2025.

Source: BusinessWire
Ranked as one of the top ten environmentally conscious companies in the United States, Hershey has done more than just follow environmental trends.
The company has set standards that are now being adopted by competitors like Mars. Hershey goes a step further by repurposing corporate products for their charity efforts.
They've also used their blog to share news of new innovations that could impact the planet, such as a recent story about product packaging that's actually edible.
Johnson & Johnson
The brand behind Band-Aid and a line of well-known baby products, Johnson & Johnson has created its own Environment, Health, Safety, and Sustainability Department to fine-tune internal practices.
They've implemented an on-the-job training program to make sure everyone at their company is on the same page with core values and key issues.
Johnson & Johnson has set sustainability goals that include increasing product recycling to reduce carbon emissions by 20 percent by 2020.
Customers can follow the brand's progress toward these goals through the company's online content.


This LEED platinum site houses in Shanghai houses 9 different Johnson and Johnson companies. 
The company has also earned a slew of honors and recognition for their efforts.
All of Johnson & Johnson's positive press has resulted in a steady flow of content that has helped to solidify their current brand image.
An example of the smart use of content for green marketing is the J&J blog, which is peppered with personal stories and articles on environmental sustainability.
Any brand can find creative ways to show their love for the planet and highlight their efforts to minimize waste and save energy.
If you're just getting started with your green marketing efforts, focus your attention on your most visible online content.
This includes your website, social media pages, and blog.
Social media, in particular, can be an effective platform for getting the word out about your green endeavors because it allows you to get more interactive with your audience.
For example, Johnson & Johnson recently launched a successful Tumblr recycling campaign.
But you'll need more than just smart eco-focused campaigns to connect with consumers who prefer to do business with environmentally aware brands.
You'll also need to form an emotional connection with your audience by making your green efforts part of your brand's overall narrative with consistent messaging throughout your content.