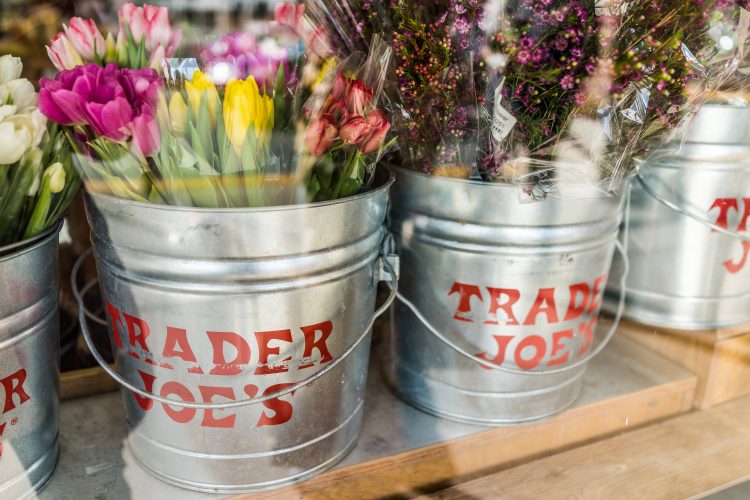 The Effective Cultural & Visual Language Behind Trader Joe's Brand
Trader Joe's is a popular, privately owned grocery store chain with a cult-like following of customers who are more than willing to drive out of their way to frequent the store. Trader Joe's doesn't participate in some of the traditional advertising campaigns that other grocery chains use. From a branding perspective, the chain also world's away from other value-focused grocery stores such as Aldi, which is actually Trader Joe's parent company. Instead, the company has developed a unique branding language across all types of food and beverage-related content it employs in-stores, online, and in-print.  Here are some of the components of the branding language used by Trader Joe's.

Cheap Pricing
As a company, Trader Joe's always wants to emphasize that its products are inexpensive but still a great value compared to other grocery chains. All Trader Joe's products are priced strategically to encourage impulse purchase decisions and to let customers think that the company's products are the most affordable in town. Consider how it brands its product names, such as the "Two Buck Chuck" wine. The price point of this wine offers an extreme value in buying a bottle for $2. Customers are led to believe that the rest of the product pricing at the store must be very cheap.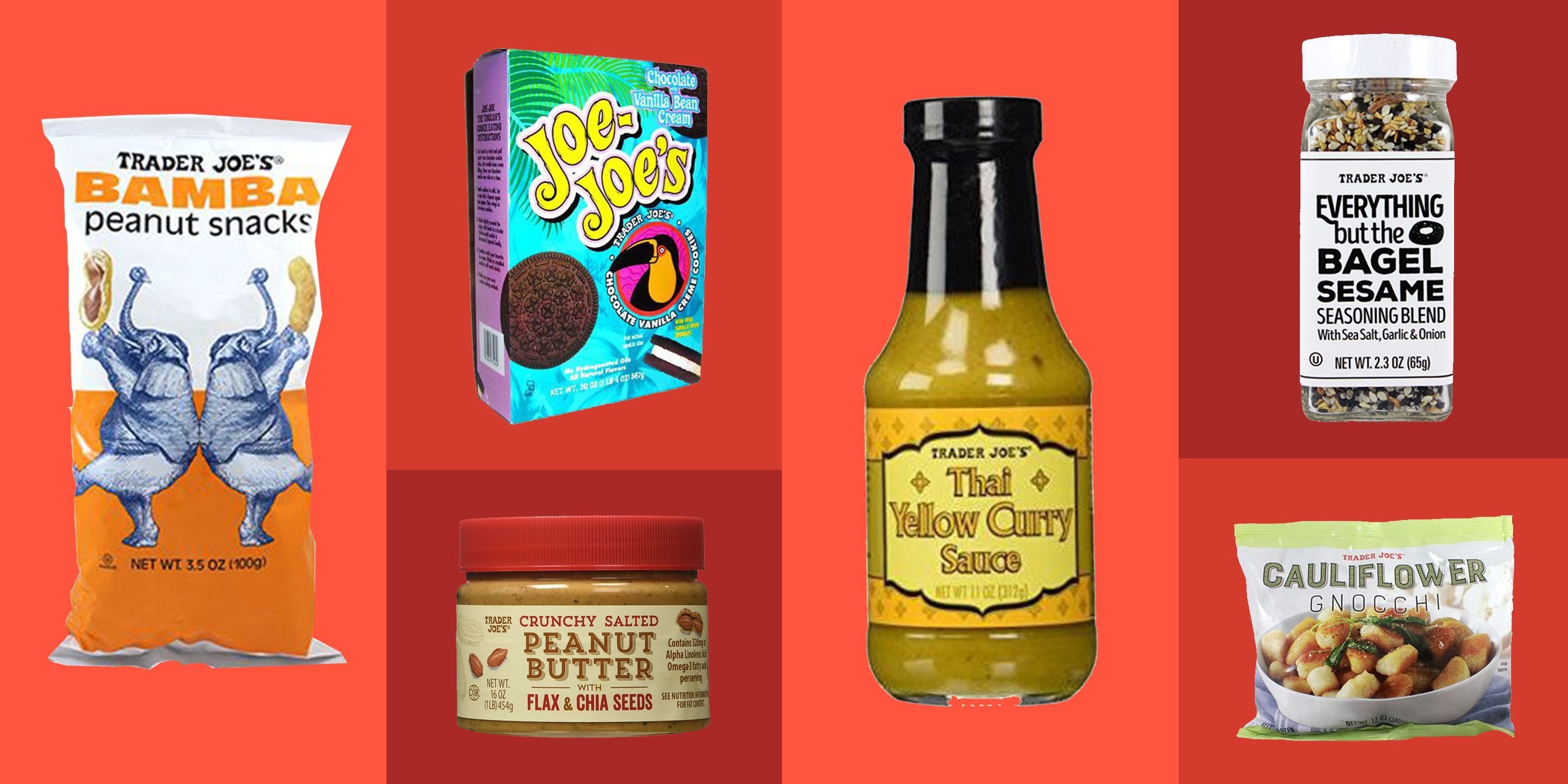 Quirky Imagery and Packaging
Trader Joe's tries to maintain the quirky image that it has carefully cultivated over the years. With a full range of private-label products from fresh produce to frozen dinners, Trader Joe's use of humor and other emotional appeals makes it easy to get immersed in a world of quirky pun-laden product names.
The grocery chain spares no details, either. Look at any Trader Joe's label and you'll see that instead of competing name brand products from other companies, most products are labeled in-house with their own product names, descriptions, and graphics. The company even designs its stores in an offbeat manner, including a plastic lobster decoration that started in the 1970s and can now be found in every single Trader Joe's store that has been opened since then.
International Inspiration
Despite selling all of its products under an in store brand, Trader Joe's carries an extensive line of international foods that usually cannot be found in other US grocery chains.
To solidify its brand as one of a globally-inspired market, the company focuses on showcasing its international food selection focus throughout much of its advertising campaigns. Trader Joe's doesn't try to attract an international market, however; instead, it attempts to bring worldly culinary flavors to American shoppers that may have only had limited exposure to exotic flavors.

Health and Wellness
Like many grocery store chains, such as Sprouts and Whole Foods, Trader Joe's has a growing share of the health food market. By appealing to consumers' growing demands for health-focused products, Trader Joe's has since its beginnings, been in a good position as a brand that cultivates trust. It offers a balance of hard-to-find produce, health food favorites, and healthier alternatives, including gluten-free offerings. The company includes these items in its advertising and website features to ensure that customers are aware that these offerings exist.

Fair Labor Practices
Trader Joe's uses fairness and equality throughout its advertising campaigns, as well as its branding language about the company itself. Trader Joe's is widely known as an employer that aims to pay its "crew members" fair wages and treats them well. It also includes a good number of fair trade products on its shelves, where coffee farmers or cheese producers in other countries are paid livable wages for the products they export to the United States. Trader Joe's makes sure that its customers know about this so that they are more inclined to make purchases from the company as a result.
Trader Joe's utilizes different factors in its branding language found throughout its own advertisements and website, all of which have helped it to become successful among their target audience. By incorporating some of these strategies, other companies can use these factors to improve their own branding strategy.


Melanie G. is a freelance writer and editor living in Tampa, Florida. She's freelanced full-time since she left her writing job at Nielsen in 2012.