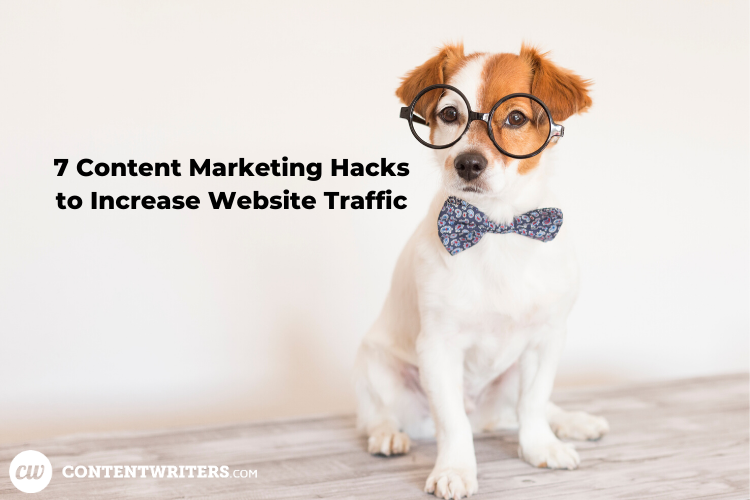 7 Content Marketing Hacks to Increase Website Traffic
Content marketing, when correctly executed and delivered, is an economical way to identify your brand as an industry expert. If you are a part of the 53 percent of businesses using content marketing to gain new customers, it's time to evaluate your creation process. Crafting original and useful content for your target audience will generate leads, increase brand awareness, and boost traffic to your website. As you strategize about how to grow your business in 2020, build an effective plan around content marketing, and customers will take notice.
What Is Content Marketing?
Content marketing is the promotion of useful content with the goal of attracting a target audience by offering valuable information while simultaneously marketing your business. The content can be delivered in many forms:
Blogs
eBooks
Infographics
Lead magnets
Podcast
Videos
White papers
Successful content marketing relies on a brand's ability to tell a story that will captivate the intended audience. Effective content offers solutions to problems, creates thought leadership, and encourages engagement. It's your job to find the voice and platform that reaches the most people and pulls them to your website. Fortunately, there are many brands that have found massive success with content marketing and forged a trail for you to follow.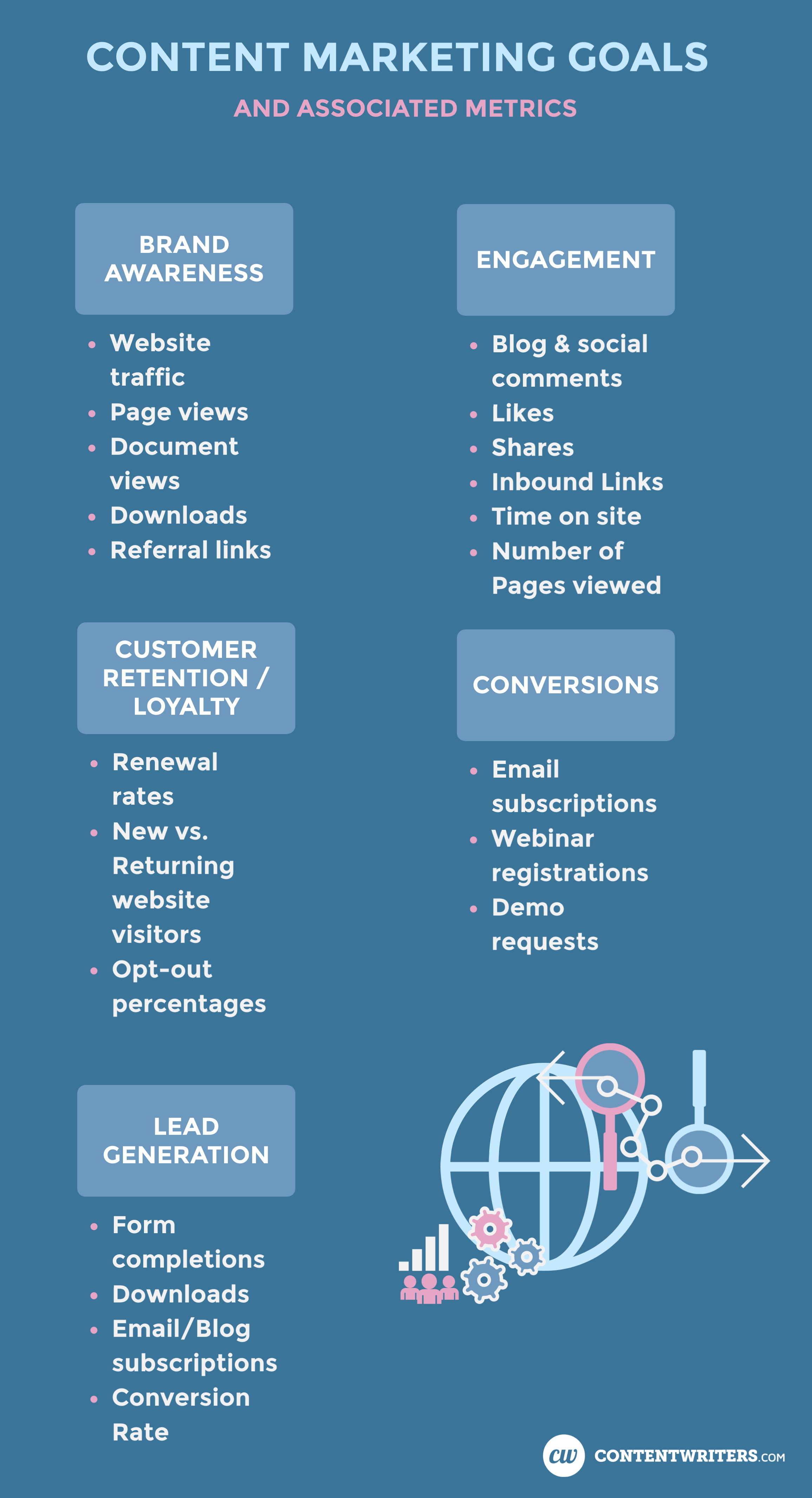 Improve Content Marketing Strategy
The formula for quality content marketing is simple, but it's not necessarily easy to implement. Originating unique, polished content that people want to read or download requires research, creativity, and the ability to promote.
A simple three-step method to create quality content includes:
Find authoritative content for outbound links.
Craft original content that's better than what's available.
Share the content you create.
To help you achieve these three steps and build a library of share-worthy content, use these seven tips.
1. Create a Content Calendar
It's possible to plan your way to content marketing success. In fact, it's a necessity. Strategize about the content you want to create throughout the year. Perhaps you have special events planned: a product launch, a giveaway, or a semi-annual sale. You can use those events to create content that your audience can use but will also promote what's happening within your company.
Other happenings throughout the year can also be natural topics for content creation. Consider:
Current events
Holidays
Local community events
National days or months (like World Social Media Day or Mental Health Awareness Month)
Creating the content calendar will help you stay on track with posting regularly, save time, and support your overall marketing goals.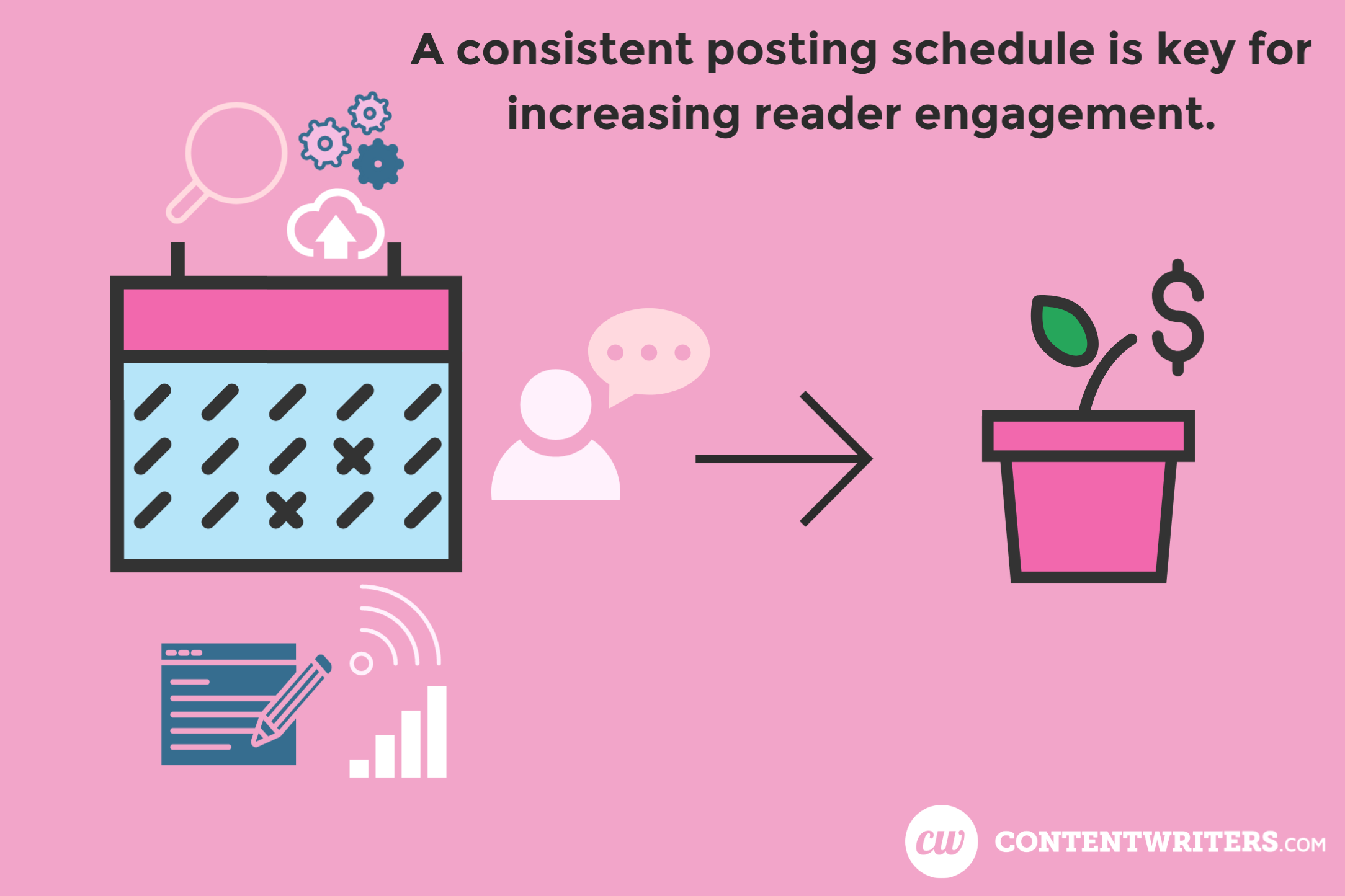 2. Rely on Customer Data
Before you can create quality content, you need to know what type of content your audience likes. Study your website analytics and customer data to understand your audience. Segment your audience into different customer personas. Based on customer characteristics, you can generate content that has a better opportunity to reach them.
In order to group your customers appropriately, study their demographics. Segment them by gender, age, family size, income, geographical location and other characteristics. You'll also want to group your audience based on any information that suggests preferences. Use this information to create content that is specifically tailored to different segments of your audience.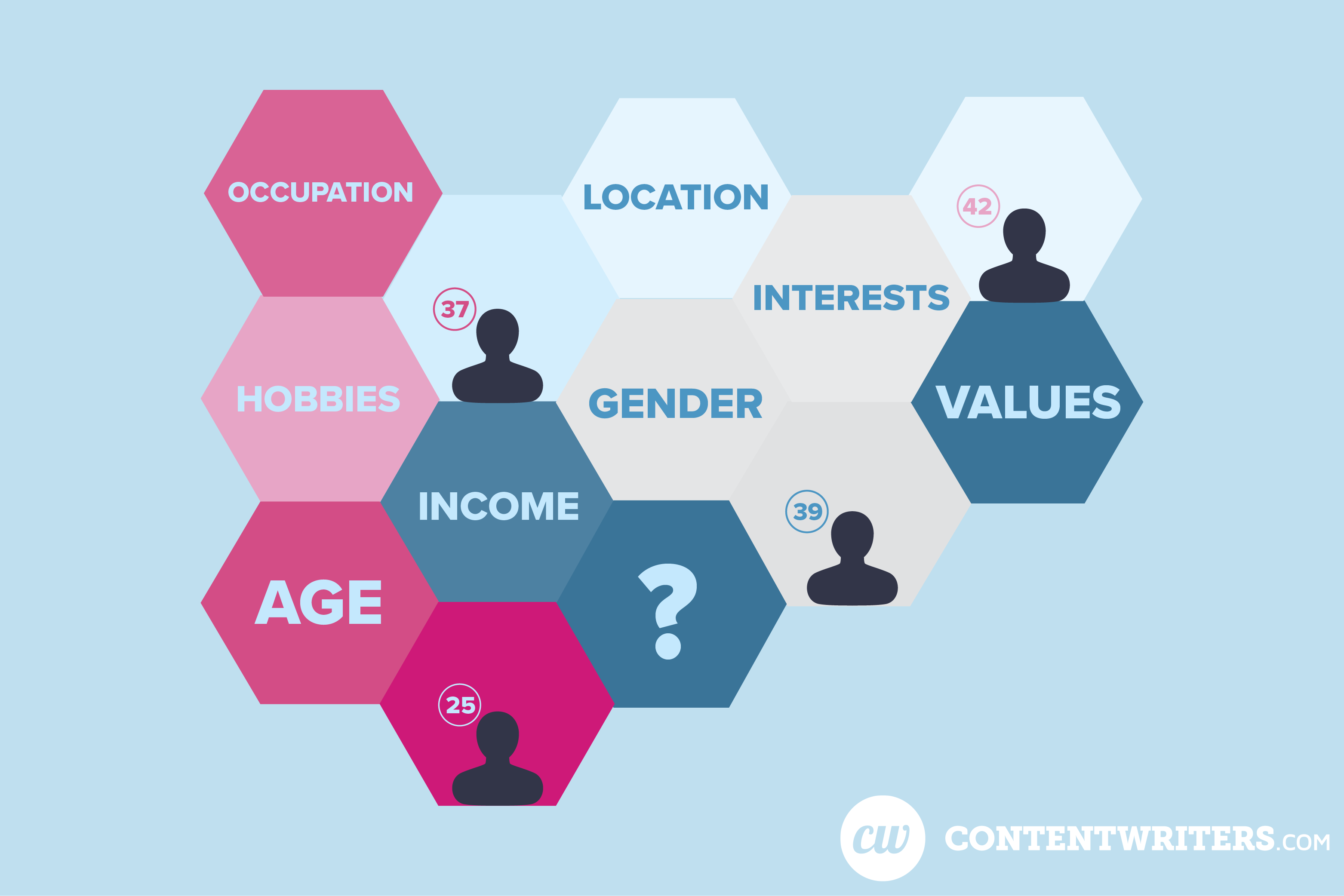 3. Repurpose Popular Blog Posts
Google crawls your website to look for new and updated web pages. Review your site analytics to discover content that's most popular with your audience. Even if your content regularly ranks high with the search engine, you'll need to update the page so Google continues to find it relevant. On a yearly cadence, take an inventory to see which pieces received the most traffic, and renew that information to draw Google's attention.
Tips for repurposing blog posts:
Test all inbound and outbound links to ensure they still link to live, relevant pages.
Replace any dated images or graphics and include keywords in your ALT text.
Revise any statistics as needed.
Add headers, convert long text blocks into bullet points, and build in natural white space.
Amend the introduction and conclusion of the blog.
Rewrite your intro and conclusion.
You don't have to rewrite the entire post. Aim to update or revise about 30 percent of the post to attract the attention of the Google crawlers.
4. Create In-Depth Content
Google looks for the most authoritative content with each of the 5.6 billion searches it processes each day. The search engine leans toward in-depth content that covers all aspects of a particular topic. The average Google first page result contains 1,890 words, so put your efforts into a 2,000-word piece that's thoroughly researched and links out to other quality sites.
Long-form articles not only grab the attention of Google crawlers, but they also drive your customers to take action. Marketing Experiments revealed that long-form content resulted in a 30 percent higher conversion rate than shorter style pieces on its homepage.
By creating factual, lengthy content and repurposing your old blogs into long-form pieces, you'll gradually improve your SERP while also growing your business. To create in-depth pieces that are filled with valuable information, choose a broad subject such as ecommerce or digital marketing. Dig deep into the topic. Use your keywords or phrases in the headline and back your content with researched data and statistics. Break up the content with different forms of media and incorporate an email capture form where applicable. In the conclusion of your piece, ask your audience for feedback (provide a comments tool) and to share the article on social media.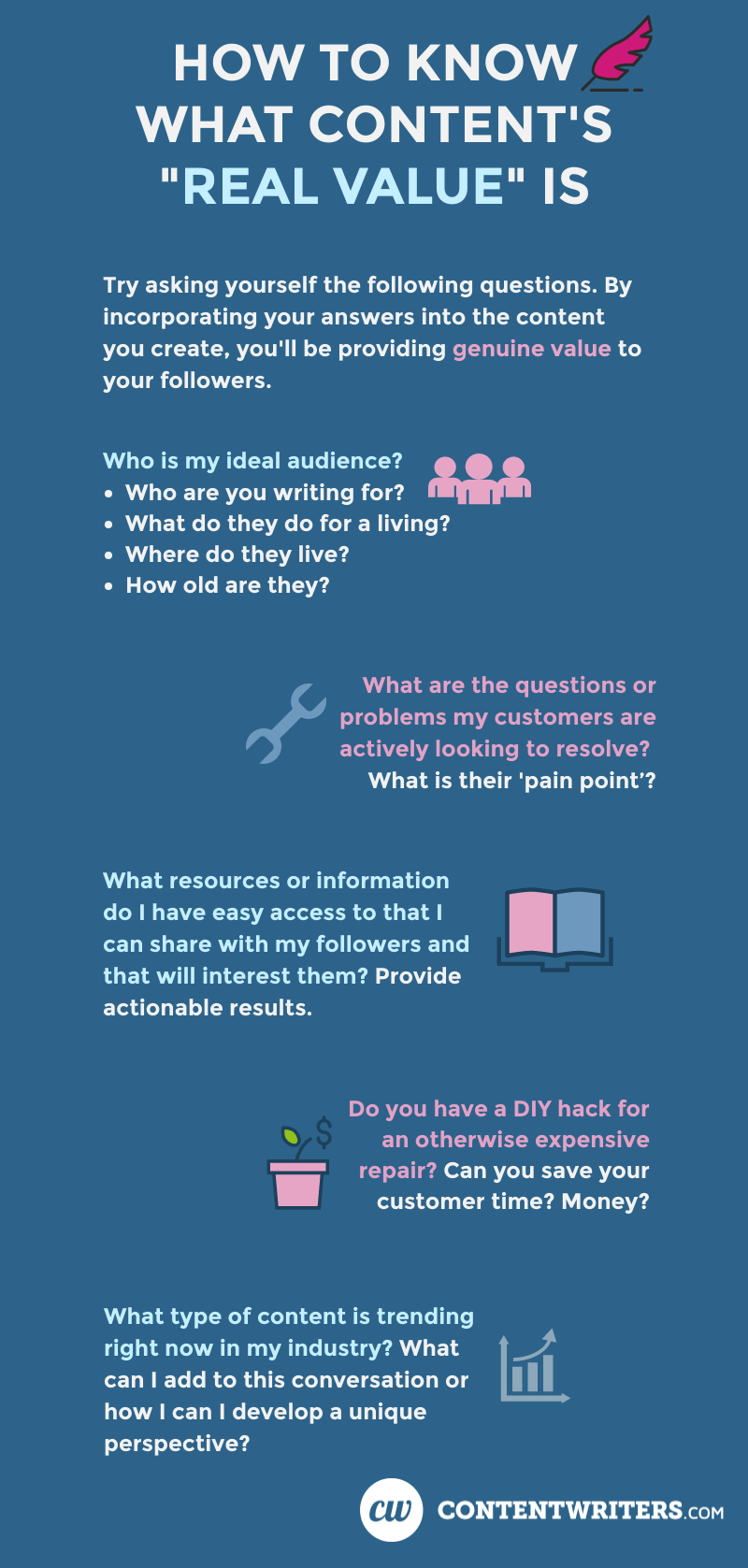 5. Diversify Your Approach & Distribution
Distribute your valuable content through different platforms. Being dependent on one channel greatly limits who will see your work. The same goes for the type of content you create. For example, writing one blog post per week and sharing it on your business Facebook page strongly reduces the potential impact of your work.
Diversify your content creation to include blogs, videos, tutorials, white papers and more. Study your audience to understand where the segmented groups are spending the majority of their online time. While Facebook may be the most used social media channel, it surely won't reach your entire target audience.
For example, YouTube is a great choice for video tutorials, unboxing videos, or reviews. Depend on LinkedIn for B2B content and reach your Millennial customers via Snapchat and Instagram. Allow your website and social analytics to guide the type of content you create. Craft content that your audience is most likely to click.
Once you've discovered the type of content your audience craves and the most popular platforms for your brand, be consistent. It's important to publish new content on a regular basis to keep your audience coming back for more. Following tip #1 and creating your content calendar will support your consistency.
6. Incorporate SEO
Improve your organic site traffic by utilizing SEO practices. Free SEO tools like Google Analytics and Keyword Hero can help you discover keywords and phrases that rank amongst your industry.
SEO-based content will perform better with search engines and help your audience find the pieces more easily. Incorporate the use of meta-data descriptions, long-tail keywords, and detailed URLs and avoid keyword stuffing to improve your organic site traffic.
7. Adapt to Analytics
A content marketing strategy isn't a set-it-and-forget-it plan. You must constantly study your website and social media platform analytics to understand your audience. It's important to understand the type of content that performs well, so you can create more of it. Likewise, for content that doesn't seem to hit the mark with your audience, you need to pull back on that style or topic.
Tools like A/B testing can help you understand the types of headlines, images, and colors that work well with your audience. When you understand your audience more deeply, you can create more effective content. Be willing to adapt to your audience's preferences and you'll continue to see an increase in website traffic and conversion rates.
Key to Successful Content Marketing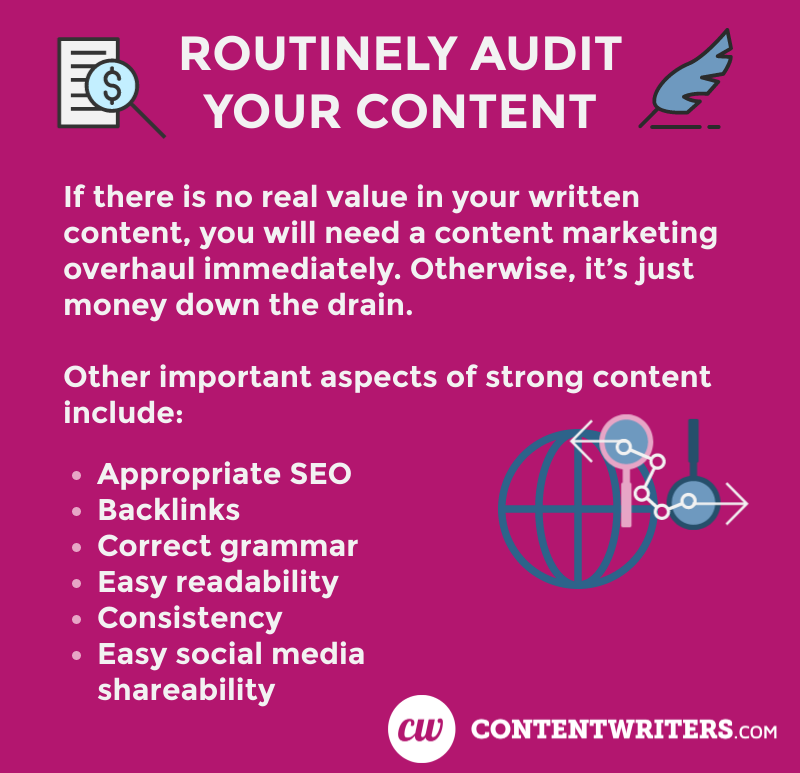 For these content marketing tips to help you create better content and improve website traffic, you must have a clear and consistent brand voice. Your customers will come to connect with the brand's personality and identify the voice through words, images, colors, graphics and more. No matter where you publish the content, your brand voice should be front and center.
Develop a style sheet that helps you create and use a consistent voice and tone for your brand. Consider factors like your customer, product or service, and core values to build a dedicated voice. When you create any content—from blogs to responding to customers on social media—you must be consistent with your brand voice.
Launching a new product, creating a catchy video, or posting vibrant photos will not consistently bring customers to your website. A detailed content marketing strategy will help you identify your brand's strengths and weaknesses so you can connect with your audience on an authentic level and offer valuable information that leads to more web traffic and an increase in conversions.



Storyteller. Beer lover. Toddler interpreter. Not necessarily in that order, depending on the day. JoAnna B. has written for real estate firms in six states, can make reading about digital marketing enjoyable, and, above all, wants to tell a good story with quality content. Her style is filled with dry humor, real-life examples and a little bit of everything in between.