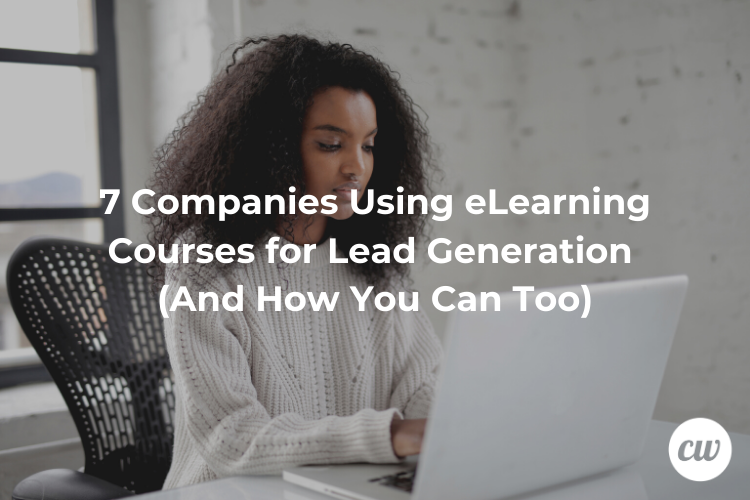 7 Companies Using eLearning Courses for Lead Generation (And How You Can Too)
The eLearning industry is booming and is expected to be worth $325 billion by 2025.
With a growing remote workforce and increased emphasis on self-improvement and professional skills, adults of all ages are flocking to free online courses to learn something new.
Based on the strong interest from potential customers, companies from all industries have built comprehensive courses and free education resources as part of a larger lead generation strategy.
If your company is ready to increase the number of qualified leads generated from your marketing strategy, give eLearning courses a try.
By the end of this guide, you'll know:
What eLearning is and why it's a major opportunity for businesses
7 companies taking advantage of eLearning courses for lead generation
How your company can use eLearning courses to generate qualified leads
What is eLearning?
The term eLearning refers to education delivered via technology rather than the traditional face-to-face classroom setting. A perfect example is the online courses colleges offer to out-of-state or remote learning students.
However, in recent years, eLearning curriculum providers have debuted, allowing anyone with Internet access to enroll in free or paid courses about a topic they're interested in.
Among the most popular eLearning curriculum providers are:
These easily accessible courses are an excellent way for users to learn a brand new skill that will benefit their daily lives or career trajectory. From learning how to remodel a kitchen to understanding a new coding language, there are thousands of courses online for students to join.
Students also find that these courses help them retain more information in comparison to traditional classroom settings. The Research Institute of America found that online courses touted retention rates of 25-60% in contrast to 8-10% in face-to-face courses.
Of course, companies see this opportunity as a chance to not only educate their employees—studies have shown that companies that invest in comprehensive training programs experience a 218% higher revenue per employee—but to also drive leads for their business.
Take a look at how these seven prominent companies use online courses to their advantage.

7 Companies Using Online Courses as a Lead Generation Tool
1. HubSpot
HubSpot is the leader in inbound marketing education and tools. They've strategically positioned their brand as the go-to place for all things inbound marketing related.
As such, they've created the HubSpot Academy. Interested marketers can sign up to participate in a multitude of free courses on topics ranging from sales to web design.
Additionally, students can earn specific certifications through the HubSpot Academy. These certifications have become a symbol of knowledge and experience, positioning those who've earned them as stellar employee candidates at companies using the HubSpot platform.
2. Blue Bottle Coffee
The specialty coffee industry is deceptively complex. Few customers truly understand how intricate the process from seed to cup is.
Blue Bottle Coffee saw an opportunity to educate customers about their favorite morning beverage and created an online course on SkillShare. From discovering more about the farms and importing to learning how to expertly brew a cup of coffee, students walk away wowed by all they've learned.
And, the course is so good that content marketing expert, Ann Handley, bought a coffee subscription after completing the classes.
3. Buffer
Rather than self-hosting or distributing an online course via an eLearning curriculum provider, the social media scheduling tool, Buffer, took a different approach to online courses: email marketing.
Their 25-day Expert Social Media Growth course helps social media marketers master the power of social media. Best of all, subscribers only need to dedicate 10 minutes a day to the class.
Subscribers are sent daily emails packed with information ranging from free stock photography resources to content curation strategies.
By the end of the course, social media marketers are armed with loads of information and resources designed to help them succeed—along with the knowledge that Buffer's tools can help them accomplish their goals.
4. Salesforce
Salesforce is a leader in sales technology and tools. Sales professionals worldwide use their software to manage leads, develop client relationships, and so much more.
Salesforce teamed up with Coursera to offer a free Salesforce Sales Development Representative Professional Certificate course.
This 5-month online course provides aspiring or existing sales professionals with the tools and knowledge they need to become fantastic sales reps using Salesforce's software.
At the end of the course, participants receive a certificate which they can use to further their sales career.
5. Google
Google offers a wealth of free online courses and knowledge resources.
In addition to the 146 free online courses available through Google Digital Garage, the tech giant also paired up with Coursera to offer two certificate programs:
Google IT Automation with Python
Google IT Support
Coursera subscribers can also enroll in several other Google-related courses on the platform.
6. Goldman Sachs
Seeing an opportunity to expand their market, Goldman Sachs brought their 10,000 Women program to Coursera.
The 10,000 Women program provides business and management education to females in 100 countries across the globe and is now available online worldwide.
Students can learn about entrepreneurship fundamentals such as negotiation strategies, finance, and customer management all online. And, when they take the next step and launch their entrepreneurial endeavors, they'll have Goldman Sachs in mind when looking for financing.
7. Adobe Education Exchange
Adobe offers a full suite of creative tools and technology for designers, developers, filmmakers, and more to bring their visions to life.
The Adobe Education Exchange platform offers certificates and programs in everything from design fundamentals to using Adobe's apps for education. On top of learning the ins and outs of each software, participants can advance their creative and strategic skills through other courses.
Since many of the courses are based on leveraging Adobe's software suite, this is a seamless lead generation and customer retention opportunity for the company.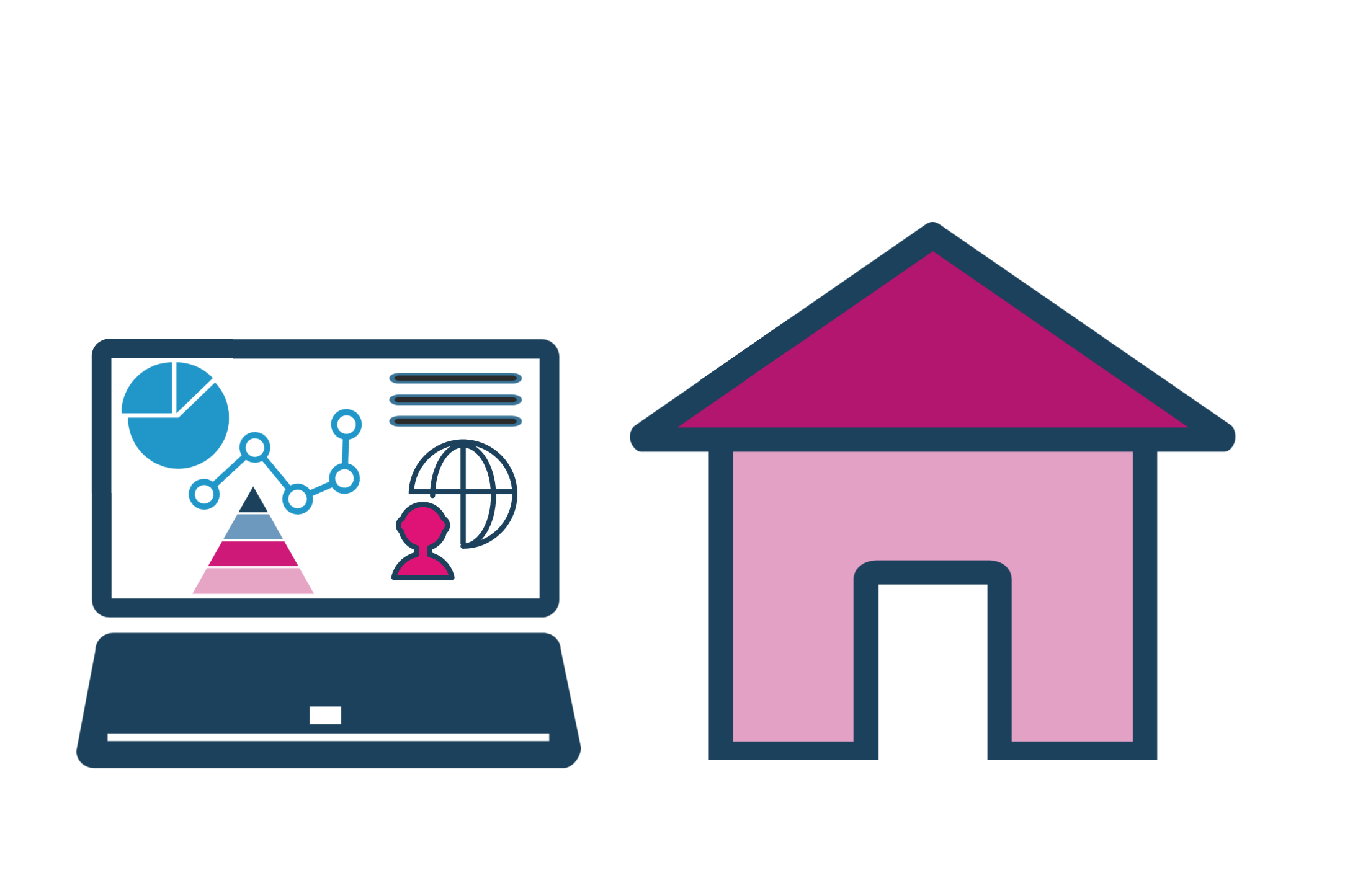 6 Easy Steps for Launching Your eLearning Courses with Lead Generation in Mind
Think eLearning would be a successful lead generation opportunity for your business? Launch your online course or educational resources by following these six steps:
1. Know What Your Audience Wants to Learn
With a societal shift toward greater transparency, Blue Bottle Coffee knew its customers wanted to learn more about the entire coffee process from seed to cup. They included this information in their online course, along with tips for brewing at home.
Combining information with actionable skills is a great way to empower your potential customers to go out and put their newfound knowledge into action.
With this in mind, it's important to first understand what your customers truly want and need to learn.
For instance, if you own an auto body shop, your customers might want to know how to change their oil at home. But first, they'll need to know a bit more about the engineering and parts of the car.
2. Work with Your Entire Company to Develop a Solid Curriculum
Building an eLearning course requires the attention and talents of your entire company. From the communications team to your developers, it's all hands on deck.
With multiple minds working together, this collaborative project also ensures that you create a robust and meaningful learning opportunity for your leads.
3. Consider How to Distribute and Present Your Course
After your curriculum is developed and agreed upon, the next critical step is to determine where your course will live.
Will you self-host the information and courses on your website like Google, Adobe, and HubSpot do? Or will you leverage an eLearning curriculum platform like Coursera and Skillshare?
Both options have their share of advantages and disadvantages. However, it all comes down to what makes the most sense for your customers, your lead generation goals, and your team.
4. Offer eLearning Rewards
Since you'll be using your online courses as a lead generation tool, think about offering rewards for course completion. Common types of rewards include:
Certifications or badges
Product/service discounts
Access to an online learning community or other tools
These rewards will entice participants to complete the program and purchase your related products or services.
5. Soft Launch with Existing Customers
Allow existing customers to take part in a trial run of your course. This will help you identify any problem areas and work out the tiny details before launching it to the general public.
6. Build the Course Into Your Marketing Strategy
To drive course sign-ups, and therefore, leads, make sure your course is integrated throughout your existing marketing strategy.
Build the eLearning course into your lead generation and marketing efforts by:
Building internal and external links
Encouraging sales reps to share the courses with leads and existing clients
Publishing social media content related to the available courses
Integrating the courses into your email drip campaigns
Programming your website's chatbot to promote the courses
Any chance you have to entice those at the top of the marketing funnel to take advantage of your free resources, go for it.
In Need of Qualified Leads? Launch an Online Course.
From tech companies to the hospitality industry, businesses of all sizes are jumping at the opportunity to create online learning courses as part of their lead generation strategy.
Will you join them?
новые микрозаймы срочно онлайн


Anne is a copywriter and digital marketing specialist currently residing in the Greater Nashville area. Originally from New England, she leverages her three top talents (writing, marketing, and coffee consuming) for businesses and brands of all sizes across the globe.
Anne is a 2013 Marketing Communications/Advertising graduate from Western New England University in Springfield, MA. She credits her launch into writing to her legendary elementary school poem about pizza that wowed the judges and won the creative writing award in her school district.
When not writing or working on marketing campaigns, you can find Anne at a coffee shop, exploring somewhere new, or training in martial arts as a 3rd degree black belt.