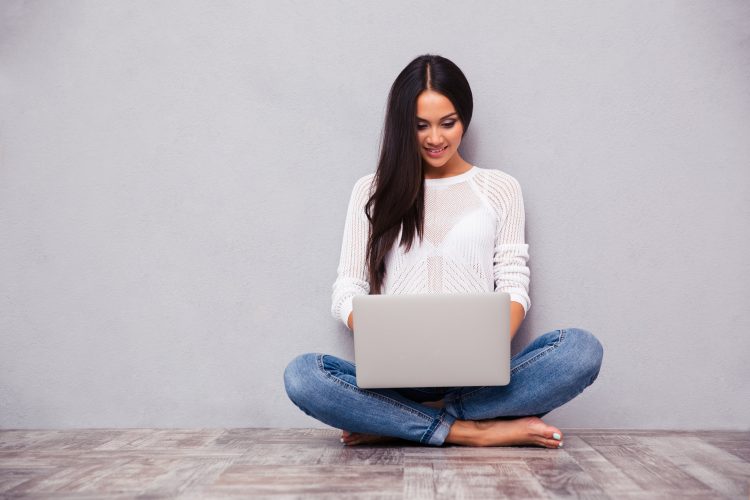 5 Misconceptions About the Life of a Freelancer
Are you thinking about becoming a freelancer? Excellent! While it's a noble and rewarding choice, you should know that it comes with a bit of stigma. In 2017 – the age of creators – independent workers still deal with misconceptions about the life of a freelancer.
In fact, the minute I told my friends and family that I was taking on freelance work, they asked if I wasn't doing well with my full-time job. I became a freelance writer because I love writing and wanted to make a supplemental income doing something I enjoy. Still, even with this explanation, I am one of the thousands of freelancers who have to dispel myths about our lives daily. If you join the ranks as a freelancer, you'll likely hear these five misconceptions.
On the other hand, if you're looking to hire or work with a freelancer, don't believe these myths!
1. Freelancers Don't Work Well with Others
Believe it or not, some people think freelancers chose to work independently because they don't work well with others. Crazy, right? As a freelancer, you have to work with others all the time. For instance, freelance writers must:
Facilitate conversations with potential clients via email, phone, and in-person meetings.
Update clients on the status of their project and account regularly.
Collaborate with designers, developers, account managers, and other professionals.
There hasn't been a day in my freelancing career where I haven't had to work directly with another professional. As a result, freelancers may be the most collaborative people in the workforce! We understand that teamwork is required to meet client needs and to continue generating work – and therefore revenue – for our freelance businesses.
2. We Have a Carefree Schedule
When you think of a freelancer, do you think of someone who wakes up at 10:00 am, meanders over to the couch, watches TV for hours, and maybe starts working at 4:00 pm? If so, you couldn't be further from the truth.
Although people believe freelancers have a carefree schedule, their days are packed! Most freelancers I know and work with are dedicated creatives who wake up exceptionally early to start their day.
In addition, this myth means people believe freelancers can take on and complete a project at any time. Some freelancers, myself included, have a full-time job on top of their freelancing business. Meaning, we can dedicate only certain hours to our freelance business. On the other hand, full-time freelancers have a constant stream of clients and projects. Our project and work schedules tend to fill up far in advance.
While freelancers may be able to fit in a last-minute request once or twice, be aware that it won't be a regular occurrence.
3. Freelancers Work in Pajamas All Day
One of the biggest misconceptions about the life of a freelancer is that we work in pajamas all day. Admittedly, some of us may! However, it's more about working in what we find comfy and productive. The majority of freelancers dress for work every day. While they may not wear a suit and tie (depending on their line of work), they dress in the attire that helps them be the most productive.
4. Freelancers Work for Free
Listen, just because "free" is in the title doesn't mean freelancers work for free! Freelancers charge competitive rates for their services, just as any other business would. For some freelancers, their work is their livelihood. Yet some people still want to pay freelancers with "exposure" or "a portfolio piece."
Should you choose to become a freelancer, know that this is a hurdle you will constantly have to conquer. Be prepared to defend and explain your rates.
5. Freelancers Long for an Office Job
Nope! We don't. Whether you're a part-time or a full-time freelancer, the flexibility to work from wherever you please can't be beaten. The independence of setting your own hours, rates, and clients is freeing. We choose to be freelancers because we love what we do and couldn't imagine it any other way.
Don't Believe the Misconceptions About the Life of a Freelancer
Freelancers are hardworking, devoted, creative individuals who are ready to put their talents to work. Whether you're looking to work with a freelancer or become one, don't let these myths fool you!