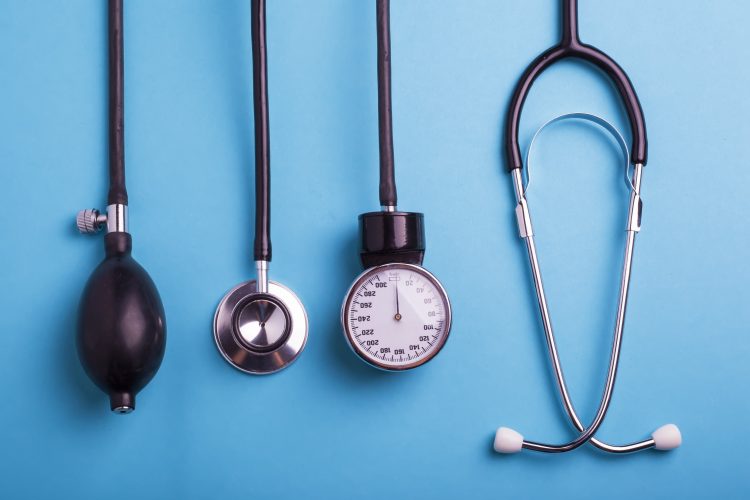 5 Out-of-the-Box Content Marketing Ideas for Medical Practices
When marketing your medical practice, you want to stand out from the crowd–right? It seems as though every doctor's office and healthcare practice is writing blogs, posting on social media, or sending emails as part of a content marketing strategy. With these tactics being the foundation of medical practice content marketing, how do you differentiate yours from others?
Use these five out-of-the-box content marketing ideas to promote your medical practice.
Start a Video Series
I don't have to tell you just how big video is in today's marketing world. We consume more video than ever, and it's awesome! Video helps communicate information or tell a story in a way no other medium can.
For a medical practice, video is the perfect content marketing tactic. Start a video series that communicates pertinent and informative information to patients. For example, if you are a physical therapist, create a video series that shows patients the proper way to perform exercises at home.
From explaining medical information to demonstrating how to self-administer medicine, there's a whole world of video content ideas for medical practices to explore.
Market Events
Are you hosting a blood drive? Perhaps you're hosting a seminar on a specific topic? No matter the case, the best way to get the word out about your event is through content marketing. Use these tips for a phenomenal event:
Design event invitations, and send them to your email subscribers (patients).
Create blog articles related to the event topic, and have a Call-to-Action or RSVP for the event at the bottom of the page.
Have print materials available for guests at the event with relevant information.
Host a Social Media Contest
It may sound unusual for a medical practice to host a contest on social media, but it's entirely possible. First, choose a prize that your audience would want to win. This could be anything from a gift card to a popular restaurant to an all-inclusive vacation.
Once you've got your prize in place, decide how your contest will be conducted. Is it as simple as having people comment on a post? Will you use a platform such as WooBox to conduct the contest? You have many options.
Your contest should be easy to enter, and should not require participants to enter vital personal or health information. The contest could require participants to answer a trivia question, or engage with your brand by taking a picture with the practice's logo anywhere in the world.
Remember, no matter which social media contest route you choose, make sure your contest is HIPAA compliant.
Use Infographics
Infographics take quite a bit of information and pack it into a strategically designed, vertical image. This type of content is popular for its concise and engaging nature.
By creating infographics that help explain medical treatments, conditions, or provide a wealth of information, your practice will educate and engage with patients at the same time. Make sure you use the assistance of a professional graphic designer to really 'wow' your audience!
Report on Medical News
Patients want to be "in the know" when it comes to their health and medical breakthroughs. Have a category or section on your medical practice's blog related to medical news. When you write these articles, always give proper credit to the original source!
Look to ContentWriters for Expertly Written Content
Our team of medical writers is here to help you create quality content that your patients will appreciate and enjoy. From ideation to execution, we're here for your medical practice every step of the way.
From blogs to press releases and beyond, we'll take care of your written content. Give us a call or place your first order today.


Anne is a copywriter and digital marketing specialist currently residing in the Greater Nashville area. Originally from New England, she leverages her three top talents (writing, marketing, and coffee consuming) for businesses and brands of all sizes across the globe.
Anne is a 2013 Marketing Communications/Advertising graduate from Western New England University in Springfield, MA. She credits her launch into writing to her legendary elementary school poem about pizza that wowed the judges and won the creative writing award in her school district.
When not writing or working on marketing campaigns, you can find Anne at a coffee shop, exploring somewhere new, or training in martial arts as a 3rd degree black belt.