Palm Partners Rehab Center Reaches Max Capacity with Addiction Treatment Content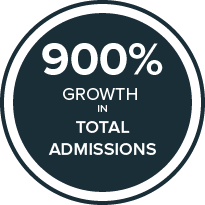 "We know our competitors spend much more on advertising and marketing, but since we focus on organic traffic through regular content, we are consistently getting great rankings more site traffic, more leads, and more admissions."
- Palm Partners
The Mission
Palm Partners specializes in providing rehabilitation services for individuals affected by drug and alcohol addiction. The addiction treatment industry is extremely competitive, so Palm Partners needed a plan to stand out.
They knew they had to rank as high as possible on Google, so they had to ensure that they were doing as much as they could to combat inefficient advertising methods.
The Process
Palm Partners decided to enlist a content writing agency to handle all of their content creation. They knew they needed a lot of great content, but didn't want the hassle of managing their own writing team, not to mention the inflated cost of full-time writers.
After a ton of research, Palm Partners was getting nowhere. They brought on several agencies that delivered substandard content without the consistency they were looking for.
They eventually decided to use ContentWriters to create all of their content and they haven't looked back.
The Impact
Content creation at scale could not be easier with ContentWriters. Through their comprehensive content marketing plan they achieved stunning results:
900% growth in admissions
1,150% increase in call volume
850% higher organic traffic numbers
100% bed occupancy rate
Instead of wasting countless dollars with no tangible return on content, Palm Partners was able to lower their marketing costs on top of drastically increasing traffic, engagement, ROI, and occupancy.
Now, all Palm Partners has to do is focus on their business instead of spending all of their time managing content writing projects.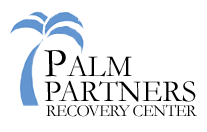 "It was easy to get up and running with CW. We let them know what we needed and our plan for scaling. We wanted to work only with writers who knew our industry and they were very accommodating."
- Palm Partners
Ready to work with ContentWriters? Contact us for more information
More Case Studies
Points Group Agency & ContentWriters Boost Traffic by 14% for Healthcare Clients
ContentWriters frees up Points Group team's bandwidth and helps increase healthcare clients' online traffic.
Learn More

→
Drizly's Product Pages Drive 30% More Traffic
ContentWriters created over 50,000 pages for Drizly, leading to user sessions increasing by 30%.
Learn More

→
eveelife Launches Resource Center in Record Time
ContentWriters partners with eveelife to create content authentic to the brand and clears hesitations on outsourcing content.
Learn More

→
Let's Discuss Your Content Goals
Scale content with a dedicated account manager
Managed Account Benefits
— Custom writer vetting and management
— High volume, high quality content
— Consistent publishing schedules
— Premium customer support
Learn More

→