OMG Botanicals Gets Strong Returns in Just 2 Months
"Our strategic partnership with ContentWriters gives us the peace of mind of having access to a team of experts, right there when we need them the most. There are real phone conversations as part of our experience. Priceless. Now, our go-to resource when it comes to digital content."
- Jose Luis Oropeza, Executive Strategist, OMG Botanicals
The Mission
OMG Botanicals is a company that produces all-natural skincare products, employing a holistic approach to beauty and wellness. They sought to create content that embodied the same amount of passion they put into their skincare products.
The Problem
OMG Botanicals faced a similar problem as many startups: producing quality content without the costliness of hiring in-house writers. They relied on in-house content development, structure, and systems to create ongoing relevant content, but had many difficulties finding the right fit for what they needed.
Creating content for startups is challenging, especially with newer companies in the fashion and beauty industry without much of a track record. They needed to solve their problem of fast, easy content creation without sacrificing the quality that their company deserved.
The Solution
ContentWriters was able to deliver what OMG Botanicals was looking for by following their lead and keeping things organic. Rather than relying on software, ContentWriters content success specialists were able to pinpoint their exact needs and business goals with just a few phone calls.
From there, ContentWriters was able to hand-select specific writers with experience creating all-natural, organic beauty products to ensure that OMGBotanicals was receiving content written by an industry veteran.
After just 2 months, traffic to the OMG Botanicals website increased by 21 percent. They've also experienced double digit improvements in social impressions when sharing their blog content through social media channels.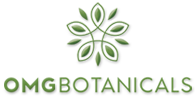 "We were confident that ContentWriters could assist us in gaining blog authority with our target audience, while saving us valuable time."
- Jose Luis Oropeza
Ready to work with ContentWriters? Contact us for more information
More Case Studies
Points Group Agency & ContentWriters Boost Traffic by 14% for Healthcare Clients
ContentWriters frees up Points Group team's bandwidth and helps increase healthcare clients' online traffic.
Learn More

→
Drizly's Product Pages Drive 30% More Traffic
ContentWriters created over 50,000 pages for Drizly, leading to user sessions increasing by 30%.
Learn More

→
eveelife Launches Resource Center in Record Time
ContentWriters partners with eveelife to create content authentic to the brand and clears hesitations on outsourcing content.
Learn More

→
Let's Discuss Your Content Goals
Scale content with a dedicated account manager
Managed Account Benefits
— Custom writer vetting and management
— High volume, high quality content
— Consistent publishing schedules
— Premium customer support
Learn More

→