Digital Reach Agency Relies on ContentWriters for B2B Tech Success
"At Digital Reach, our clients' happiness is our number one KPI, and that's what matters most. But, we've seen impressive SEO growth utilizing content from ContentWriters, including increased percentage of ranked keywords and higher overall ranks for key pages and keywords."
- Andrew Seidman, Head of Operations, Digital Reach Agency
"Looking for high quality content yesterday"
The technology sector is one of the fastest growing industries. In order to keep up with competitors, companies are turning to content to speak to their audiences.
The problem is that finding qualified writers who can distill highly technical information in an engaging way is pretty difficult.
At least that's what Digital Reach Agency thought.
Digital Reach Agency, a B2B inbound marketing agency with a diverse roster of clients, turned to short-term work sites like UpWork. They quickly found out that the upfront work was too daunting and the writers were unreliable.
"We always need to provide our clients with fast, quality content"
After discovering the inefficiencies of freelance websites like UpWork, Digital Reach Agency turned to ContentWriters to solve their content marketing woes.
The result? Improved efficiency, client retention, and high NPS from their clients.
"Finding flexible, skilled, dynamic technical writers is always a challenge, especially under a tight timeline, but ContentWriters is really helpful in connecting us with the quality content that our clients need." - Andrew Seidman, Digital Reach Agency
The proof is in the SERP
Among the many aspects of ContentWriters that impressed Digital Reach Agency was their responsiveness and work flexibility.
But that's not all.
ContentWriters was able to make life much easier for everyone on the SEO side of their business.
As a result, Digital Reach Agency has seen impressive SEO growth for their clients utilizing content from ContentWriters, including:
Increased percentage of ranked keywords
Higher overall rankings for key pages
Improved rankings for keywords
Conclusion
The most important metric in marketing is client happiness.
Relying on NPS scores and retention rates, Digital Reach Agency was able to identify a massive pain point for many of their clients: content production.
Watching both of these metrics grow ensures that they're getting quality results.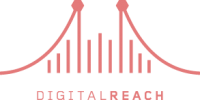 "CW had great support, fast responsiveness, and lots of work flexibility. You all made it easy!"
- Andrew Seidman
Ready to work with ContentWriters? Contact us for more information
More Case Studies
Points Group Agency & ContentWriters Boost Traffic by 14% for Healthcare Clients
ContentWriters frees up Points Group team's bandwidth and helps increase healthcare clients' online traffic.
Learn More

→
Drizly's Product Pages Drive 30% More Traffic
ContentWriters created over 50,000 pages for Drizly, leading to user sessions increasing by 30%.
Learn More

→
eveelife Launches Resource Center in Record Time
ContentWriters partners with eveelife to create content authentic to the brand and clears hesitations on outsourcing content.
Learn More

→
Let's Discuss Your Content Goals
Scale content with a dedicated account manager
Managed Account Benefits
— Custom writer vetting and management
— High volume, high quality content
— Consistent publishing schedules
— Premium customer support
Learn More

→