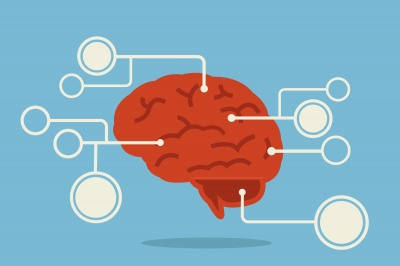 How to Market Infographics
When you want to deliver information in an attractive way, infographics are what you need. These graphics are highly desirable nowadays because they give people information in a fun, eye-pleasing way. For instance, feast your eyes on this infographic below:
It's artwork and it teaches you something. Even people who may not be very interested in the topic may take a moment to read it, just to see what all of the fuss is about with the pretty graphics.
Now that you see how great these things are, you are probably wondering how you can put it to good use. It's true that if you put an infographic on your blog, no one will see it unless you market it.
We know what you want thousands of people to see your infographic. Who wouldn't? To do that, you will have to market it.
Blog About It
We just touched on the first way to market it. That's by publishing it on your blog with some text to go along with it. You can simply describe the infographic, who created it, and any other information you want to tell your readers. Make sure to use some keywords, so Google knows where to place it in search results for web searchers.
Share It Socially
The next stop in marketing an infographic is social media. You can go to Facebook, Twitter, Google+, Pinterest, Visually, and Tumblr. These are all social networks in which you can upload images and share them with a following. Make sure to connect with anyone that engages with it because there may be a chance that person can share it with their followers for even more exposure.
Showcase It on Other Blogs
Another way to get even more exposure is by contacting other website owners. Many of them will allow you to write on their blog about your infographic or even share it with their readers. If their readers find it interesting and want to learn more about your services or products, they will follow a link to your website that will be part of the blog post.
Ask Others to Feature It
You can also market your infographic by asking other website owners to feature it on their blog. Instead of you writing about it, the website owners can do it instead. Sometimes, that works out better for you because readers of that website trust the owner more, so they are more likely to follow the link to your website.
Send It Out in Email
Do you have an email list? Send it out to everyone on the list. If people on your email list like it, they may end up sharing it with people on their websites, social media accounts, or email it to other people they know. It's a great way to get the word out that you have a new, attractive piece of content.
Let Content Writers Do the Work for You
It can take a lot of work and time to create an infographic. It can take just as much time to market it. At Content Writers, we have graphic designers, writers, and marketers who can take care of the whole process with creating and marketing infographics. Simply email us at info@contentwriters.com or call us at 646-502-8050.