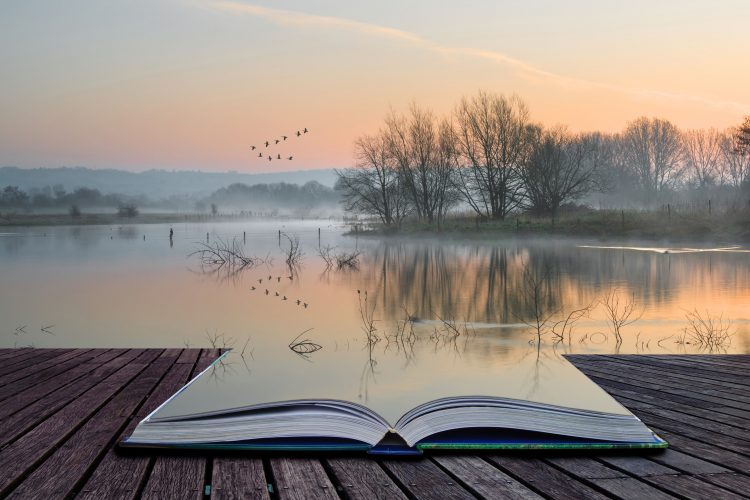 Documentary Storytelling and Why It Matters to Millennials
In the rush to provide more content to populate blogs, websites, and various social platforms, marketers often overlook more creative and technical forms of content (in terms of what it takes to produce it) that can be just as compelling and effective. Documentary-style videos have a long history of appealing to younger audiences because of the real-life stories told in such productions. So it should come as no surprise that millennials tend to respond well to content presented this way. Becoming immersed in the visual can definitely create interest, as long as there is a clear point of view and a compelling story to tell. Here's what you need to know about documentary storytelling and why millennials like it so much.
What's Considered Documentary Storytelling?
To put it simply, documentaries are real stories, not marketing pieces strung together to feel like documentary-style films. The most effective documentaries are ones that chronicle a journey from start to finish. If you want to see examples of what works, just check out the documentary section on Netflix. A lot of the stories told in these films have a genuine emotional appeal and a story that's truly interesting and inspiring. What makes this approach to content creation challenging for marketers is actually finding stories worth telling that somehow represent the brand behind the content. Sure, it's going to take some time to dig for stories worth telling, but it's the kind of content likely to resonate well with millennials, who spend $200 billion annually and direct most of their attention to brands they feel an honest connection with.
Millennials Like Stories, Not Selling Points
Only a third of millennials think brand content they find online is helpful, according to a NewsCred survey. And less than half of the consumers in this age group feel they are finding anything worth sharing. This is part of the reason why many top brands have shifted to story-based marketing. Documentary storytelling is an extension of this concept. It's appealing to millennials because it's not all about selling points, products, and conversions. When done right, documentary storytelling can also lead to increased brand awareness because the content can be promoted across multiple channels. Here's how:
Divide the story into shorter video clips that can be promoted on channels that appeal more to millennials, like social media
Create transcripts of the videos to allow for SEO techniques to further boost awareness and visibility
Incorporate elements of the stories into other content for a brand (e.g., website content, related blog, and social media posts) to spark conversations and generate interest
The 'Just Like Me' Mentality
Documentaries tell stories that millennials often feel they can identify with on a personal level. They create authenticity and tap into human emotions. Whether it's watching someone set a goal and try to achieve it or hearing people express their honest feelings and frustrations, most of the 70 million or so millennials out there like to follow real stories they can relate to in some way. It's this "just like me" mentality that makes story-based content stand out from all of the "content noise" that 18-to-34-year-olds come across as they browse, tweet, share, email, and post.
It Shifts the Focus to Brand Values – And Millennials Like That
Nine out of ten millennials would pick a brand that shares their values over one that doesn't. With documentary storytelling, brands have an opportunity to showcase their values and connect on a personal level in a way that's very real and relatable. For instance, a brand that wants to emphasize caring about their community may highlight stories from employees who volunteer on their own time and what experiences they've had while doing it. Such stories aren't directly selling anything, but the brand loyalty that may be earned from effective storytelling is literally priceless.
Not all brands have a rich source of stories to draw inspiration from. And some brands just aren't naturally associated with artistic displays or themes common in documentary videos. For marketers, the solution for situations like these is to explore creative, and sometimes obscure, connections. In 2015, Church's Chicken launched a search for the world's fastest drummer. The videos documenting that quest provided a glimpse into the lives of the contestants. The connection with chicken? Drumsticks! Documentary content is equally appealing because the storyline can be carried across multiple channels and worked into other content.
If you have a knack for creative content inspirations, the team at ContentWriters wants to hear from you. We welcome writers with a natural talent for providing uniquely appealing content.


Ken is a freelance writer currently living in the Pittsburgh area of Pennsylvania. Born in California, his fondness for writing dates back to elementary school writing contests and led to positions on both high school and college newspapers. He earned a degree in Journalism and Communications from Point Park University and did work in data entry after college before transitioning to a full-time career as a freelance writer. While his areas of expertise are marketing and health-related content, Ken is a versatile writer and enjoys exploring and researching a variety of topics. When not busy knocking out articles, he likes to spend time with friends, go for walks, and discover new and exciting things about the world around him.