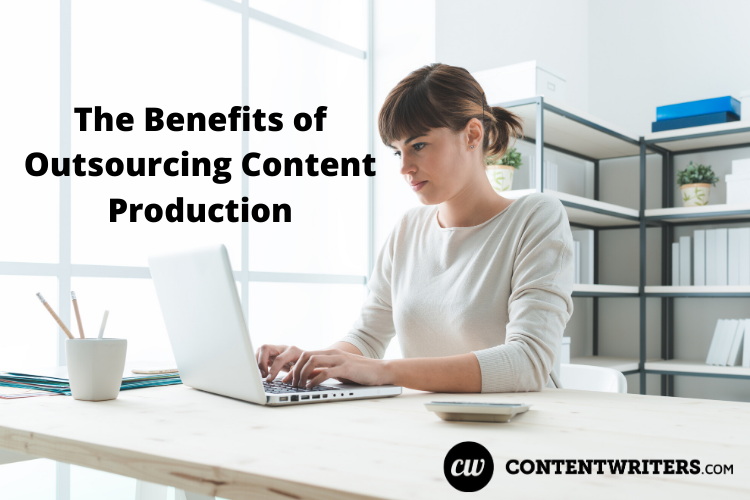 The Benefits of Outsourcing Content Production
Content marketing is critical to the success of any business, but for many reasons it often falls short of hitting the right mark. Your company can benefit from outsourcing content production for three key reasons: Time, expertise, and perspective.
Save Time by Outsourcing Your Content
It stands to reason that outsourcing content creation will save your in-house marketing team time that could be spent on other projects, but time plays a much more important role in the decision to outsource content than you might imagine. That's because lack of time causes many content marketing campaigns to stall, or worse, to never get underway.
You can't afford to ignore content marketing, but many businesses also can't afford to invest the human resources it would take to get content efforts off the ground and keep them running. In fact, 37 percent of marketers said that time was their biggest obstacle to creating effective content.
Thus, making the most of content marketing entails hiring a content marketing professional, allocating time for your team to get up to speed on the nuances of content marketing, and taking advantage of outside expertise.
Working with a content marketing specialist allows your business to capitalize on the necessary expertise while controlling costs and limiting the investment of time and resources to the needs of the moment.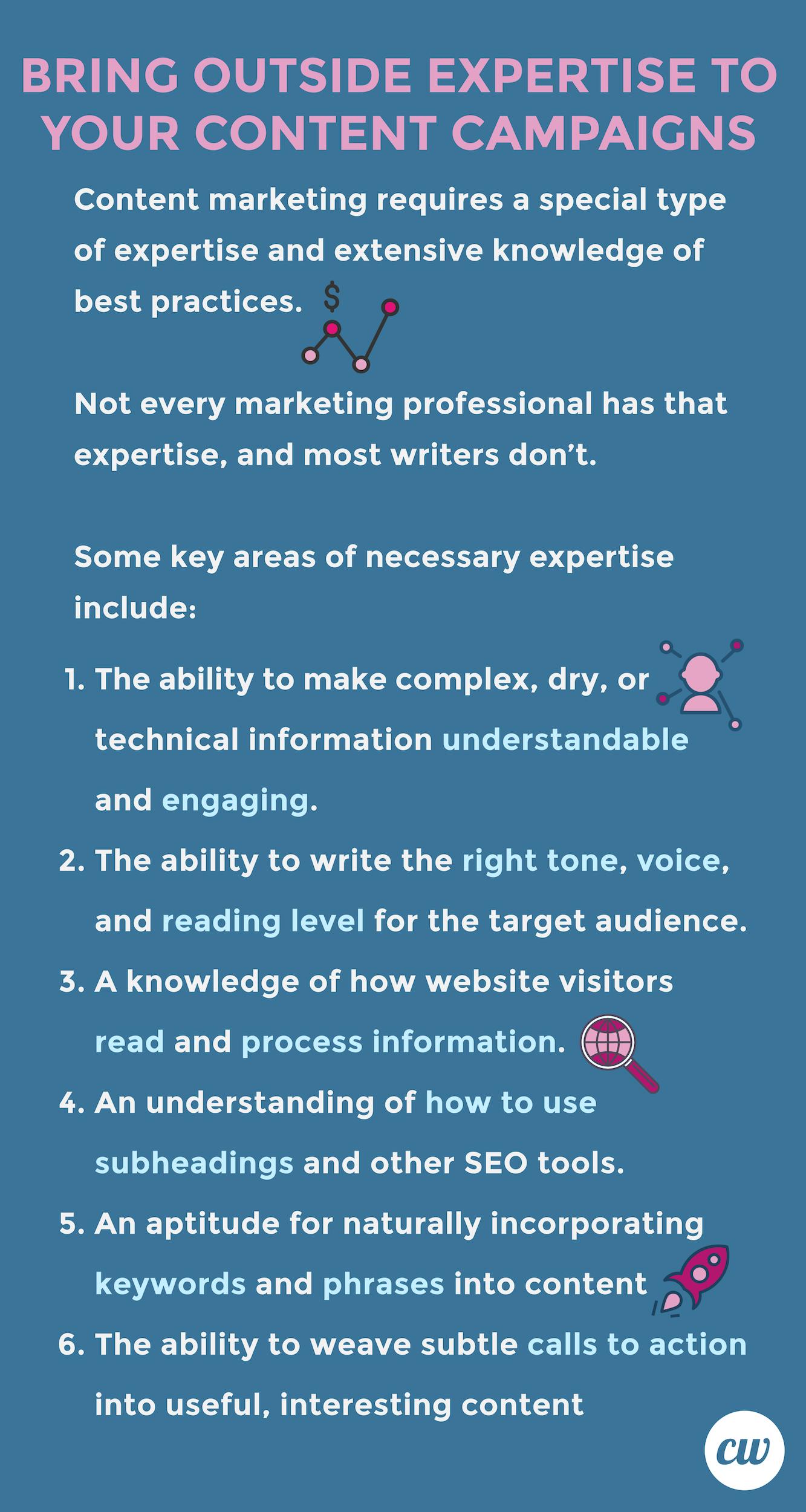 Outside Perspective Brings Clarity to Content
In some ways, your internal team is best qualified to create content about your products and services. After all, it knows the products, the scope of your services, the pros and cons and the most commonly asked questions. But that same level of expertise can be a barrier when it comes to creating content that's broadly accessible.
Get Your Content Marketing Underway with Outsourcing
If your content strategy is theoretical because you haven't had the time to invest in it, or if your efforts are falling flat because your blog posts aren't attracting traffic, it's time to consider working with a professional. ContentWriters' stable of seasoned content marketing writers covers a wide range of industries. Contact us today to learn more about how we can help you create targeted, conversion-oriented content.


Tiffany abandoned the practice of law more than twenty years ago to write. Since that time, she's written thousands of legal and marketing-related web pages and blog posts, ghostwritten two books, authored the first book about 80s pop rock icon Rick Springfield ever written with his cooperation, and published a romance novel. She still has millions of words politely waiting their turn in her head.