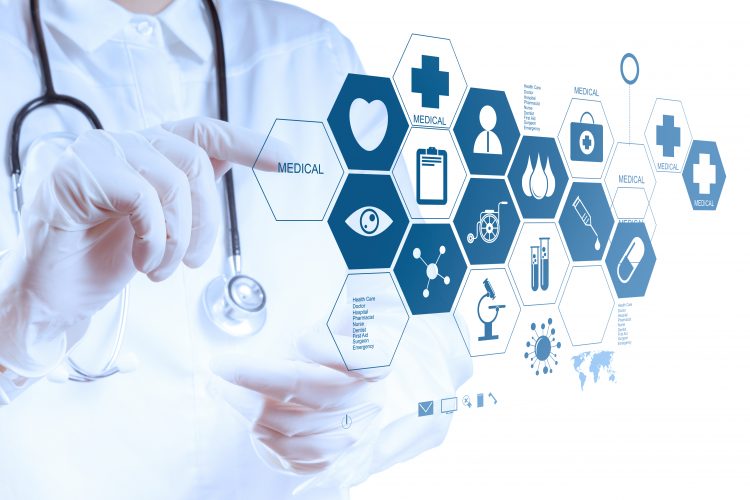 5 Tips for Using Medical White Papers
Have you ever considered using white papers as part of your hospital or medical practice's marketing efforts? White papers are written content that provide great value to those in the field and patients who are looking for healthcare information.
White papers can be used to accomplish a multitude of goals within the medical field, including:
Educating patients about new procedures, research, findings, and regulations within the healthcare industry and your particular medical establishment.
Presenting new research to others in the medical profession.
Positioning your medical practice as a trusted resource within the industry and among patients.
Before writing every white paper that you possibly can, use these tips from the healthcare writers at ContentWriters to start off on the right foot.

Tip #1: Choose Relevant White Paper Topics
White papers are meant to educate those within your target audience, so first you need to determine who you're writing toward: your colleagues or your patients.
Traditionally, white papers used to list the benefits and features of a particular product or service. Today, they educate, inform, and organically persuade readers who are interested in the topic.
Your readers have particular interests and are searching for specific answers. Your white paper needs to answer these questions. Consider writing about topics such as:
New research that pertains to common ailments such as the flu or the common cold.
Specific treatments and procedures along with data to back up your position.
State-of-the-art technology within your practice. Don't forget to include statistical data.

Tip #2: Find and Use Strong Data from the Healthcare Industry
Whether you conduct the research yourself or work with a partner to collect relevant data, your white papers need to include quality, proven evidence of your statement, claim, or findings. As an established hospital or medical practice, you need to prove to patients and distinguished colleagues that you are a trusted resource for valuable healthcare industry content.
Should you choose to use outside statistics or research, always cite your sources.
Tip #3: Use High-Quality, Appealing Images
It is unlikely that readers will read every word of your white paper. In fact, a study found that users read only half of the information on pages that contain 111 words or less. To combat this problem, turn data into infographics and use captivating imagery throughout your white paper to grab readers' attention and keep them interested.
Tip #4: Make Your White Paper Easily Accessible
White papers are a great marketing tool for your hospital or medical practice. Make sure that potential readers can find and access them easily. Dedicate a specific location on your website for white papers and promote them via mediums such as social media or email newsletters.

Tip #5: Don't Turn Your White Paper into a Sales Pitch
Yes, white papers can be used for marketing efforts, but they shouldn't focus on selling your practice. Instead, use them to develop trust with your audience. The educational information that you provide should be enough to convince others to work with your practice and build a long-lasting patient-doctor relationship. Writing your white paper as a sales pitch can present the wrong message to readers.
Healthcare White Papers Written Just for Your Practice
Of course, you may not have the time to write lengthy, authoritative white papers. That's where the healthcare and medical-focused writers at ContentWriters can step in. With quick turnaround times and a meticulous editing process, you can have confidence that the white paper we create for your practice will exceed your expectations. Order your first white paper from our team today.


Anne is a copywriter and digital marketing specialist currently residing in the Greater Nashville area. Originally from New England, she leverages her three top talents (writing, marketing, and coffee consuming) for businesses and brands of all sizes across the globe.
Anne is a 2013 Marketing Communications/Advertising graduate from Western New England University in Springfield, MA. She credits her launch into writing to her legendary elementary school poem about pizza that wowed the judges and won the creative writing award in her school district.
When not writing or working on marketing campaigns, you can find Anne at a coffee shop, exploring somewhere new, or training in martial arts as a 3rd degree black belt.