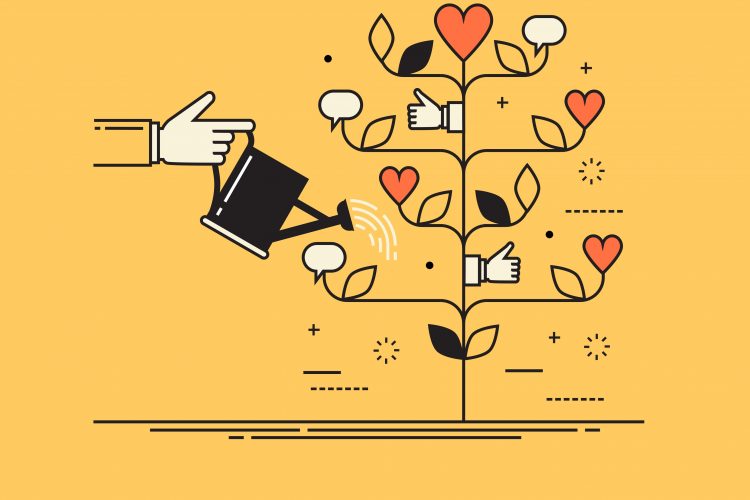 4 Characteristics of a Great Social Media Campaign
Organizations that are planning to expand are always searching for the next great place to reach new contacts for growth. Social media can no longer be overlooked as a massive pool of potential revenue.
In 2019, there are now approximately 3.48 billion social media users online, having grown by 9 percent from last year, which means that almost half the world is now on some type of networking platform. Digital interactions have become more relevant than ever between people and the goods, services, and brands they are interested in today. If you're running a business, it's inevitable that you'll need a good online marketing strategy to build your online reputation and to generate more business.
Great social media campaigns have boosted the visibility and reach of many organizations already. Here are four social marketing features that have been part of the brilliant social media campaigns that worked.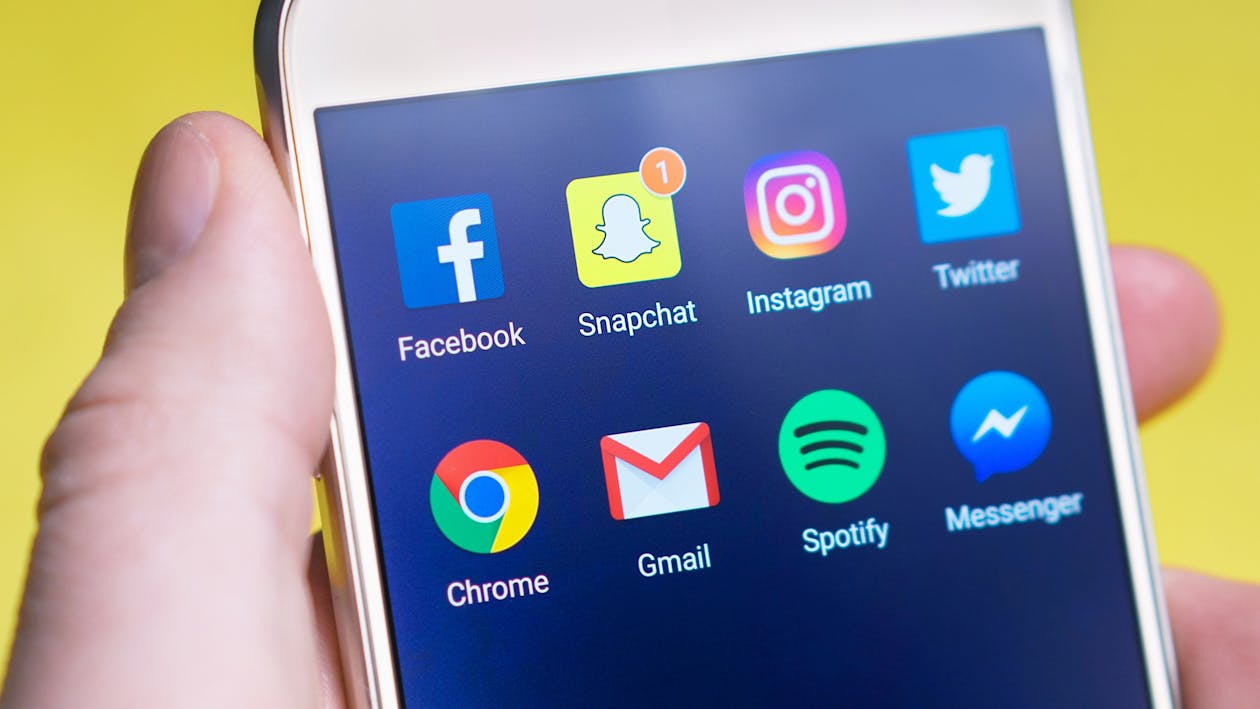 A social media campaign is a marketing effort that helps an organization meet a specific goal by using social media platforms. These efforts are usually targeted to a certain group and will be tailored to your unique objectives.
Marketing on social media uses content in a way that would be best received and consumed in a social media setting. For instance, an informative newsletter is good for an email campaign, while a video, stunning image, infographic, or fun giveaway would be the type of content you find on social media.
Your goals can be different each time. Maybe you want to capture more contacts and leads to build your mailing list or expand your text message notification campaign. Depending on the type of business you run, you may need to build trust and land a phone call to close a deal. Or, if you're selling a product, you may need to represent your product in several ways to entice buyers, or target your ad and pay extra to boost it across your desired demographic.
The foundation of a good campaign is knowing who you are selling to. What are the problems they have and how can you solve them? What kind of content would they like to see, and how can you make something they would deem valuable and shareable? Create a marketing team and start analyzing hard data from previous marketing efforts to fine-tune
your buyer personas and business goals. Consider these four valuable aspects of social media marketing campaigns that have proven to be successful.
Because the receptiveness of content is subjective to your unique audience, be sure to research your typical customers and use any feedback to create the kind of content that they like to read. However, regardless of the subject matter they prefer, you can abide by some general rules that are backed by stats.
According to HubSpot, people are 40 times more likely to share visual content on social media over other types of content. Nearly 70 percent of all marketers have used video content on Facebook, and around 30 percent have jumped on board with Facebook Live (wyzowl.com). So, be sure to use a catchy image with your blog post/repost, or experiment with a video.
At the same time, don't be afraid to take risks. What worked for Blendtec was both simple yet ingenious for its time. Two years ago, their "Will It Blend" campaign piqued people's curiosities by blending random objects together in a blender. This generated a lot of interest, especially with the integrated Star Wars paraphernalia. This didn't require expensive video production, which allowed them to show off the strength of their blenders. (After all, if their blenders are strong enough to blend a Jar Jar Binks figurine, then they can probably blend almost anything!)
This creative, Facebook video campaign had thousands of viewers tuning in and influenced other companies to follow suit with similar campaigns. This kind of campaign is proof that you can go off the beaten path to find what works for your particular brand, and even start some new trends!

When you design a marketing plan, the numbers are a substantial consideration. It doesn't make much sense to invest a lot of money in a campaign on an obscure platform with few users. It's best to be in several places where there are many users to interact with. So, where are people creating accounts?
At the end of last year, Facebook topped the charts as the platform with the most registered users, 2.32 billion to be exact. Following closely is YouTube with about 1.9 billion, and then Instagram with 800 million users. Although Facebook has the most users, YouTube, Twitter, Reddit, and Instagram are also important platforms to be on, because the combination of platforms that work for your brand may look different than for other goods and services. So, it's crucial to experiment a bit. Find out what works after a campaign or two and gauge the responses to them.
Here are a couple of highlights on some platforms with fewer users that also have amazing marketing potential:
Instagram: According to Hootsuite, top brands that market on Instagram earn a per-follower engagement that is higher than on Facebook and Twitter. And, since 90 percent of its users are 35 and younger, it's the best place to market to Millennials and Gen Z. In addition, tagging a post with another location or user boosts engagement rates.
YouTube: Video is one of the most popular forms of content consumed by users today. Since YouTube is the largest channel for video and the second largest search engine in the world, you can bet that tapping into this network will produce some measurable results.
Customers love seeing a real human beyond the keyboard who validates their responses. They want to be heard! Therefore, it does pay to invest in a person on your team to respond to comments, and not simply cut and paste the same generic comment for every person. To prevent this kind of laziness from happening, develop a social media response matrix so that your go-to responder knows what to say in every situation.
Be especially speedy to the disgruntled: According to Lithium, 78 percent of complaints toward a brand on Twitter expected a response within an hour. There are more people than ever going to social media to make comments or complaints, but a professional response and quick action can save the day.
Interacting with consumers involves more than just responses to comments. You can host an open Q & A session live, share blog posts and ask for their opinions, and expose the human side to your organization through other events like live streaming a special event or a "behind the scenes" look at your business. Whatever works for your brand and resonates with your audience might look different for you than for someone else, so have fun with it.
It takes a small village to make a great marketing campaign, which can also involve other local businesses or online partners. Take advantage of methods like influencer marketing or use the power of shareability.
The best online partners aren't direct competitors. For example, if you're a real estate agent, a good partner to help share your videos would be a loan officer or a settlement company that you often use to close deals. Have your partners boost your events, like open houses, as you promote their services in turn. The extra exposure allows you to reach more potential clients since they exist within the same real estate sphere, meaning you aren't "stealing" customers from your partners.
Online business partners aren't the only way to increase reach. Ordinary users can be a great help by sharing your content. In the past, marketers have motivated users to share posts through strong incentives. Just take a look at what Wix did with their You don't want to miss this! campaign.
In this campaign, people were asked to change their profile picture to the one in the given link, then submit that profile picture to enter the contest for a chance to win $10,000. The carrot dangled was that they would draw a winner as soon as the football fell out of the ice, which gave a sense of urgency to make it melt sooner and decrease the number of competitive entries.
During the live event, they would entice people to participate by holding up signs like "Comment hammer to smash," and when someone wrote the word, they would hammer the ice to speed up the melting/breaking process. Wix would also ask their audience, "What else should we do? Tell us!" to increase engagement. As more people tuned in to the video, it appeared in more news feeds and got more attention.
Incentivize: Motivate ordinary users to share by making a campaign that encourages shares and reposts for a potential prize. This is an easy way to make new contacts by having existing followers bring in friends and acquaintances into the fun. Even something as small as a gift card or another kind of freebie makes people more likely to share. Giveaways can also direct people to a landing page where you can collect contact information or receive more "likes" to your page.

The backbone of many great social media campaigns is a great writer to ideate your content plan. Whether you need a video script, blog post, or eBook to entice users, ContentWriters has professional writers who will help you create the best content for your organization. When you work with us, you get these benefits:
Free Topic Pitching: Can't think of a topic? That's okay. We have people who make up topics for a living. Ask us for help!
Find Your Voice: Do you have an established voice or need help finding your tone? Our writers can help you find that sweet spot that boosts your brand's image.
Round the Clock Assistance: We'll assign you a dedicated account manager who will provide you with courteous, timely assistance.
Easily Access Your Content: Access your content deliveries easily in our no-nonsense, user-friendly customer interface.
One Hundred Percent Satisfaction Policy: If you aren't happy with the content for any reason, just let us know and we will work with our writers to make everything right.
To learn more about our services and satifaction policy, contact us at contentwriters.com.


Alicia is a professional content writer who specializes in the field of real estate and home living. Alicia is particularly knowledgeable in the area of marketing and promotion, having posted many listings online herself while also managing leads through CRMs. She has recently become HubSpot Inbound Marketing certified (valid until June 2019) and HubSpot Content Marketing certified (valid until July 2019).