Why are white papers important?
White papers are an effective sales and marketing tool because they: 
Combine persuasive writing with product and service descriptions that provide consumers with all the information they need to make informed decisions
Educate without selling by highlighting ways customers can be better or more effective and shedding light on industry trends or new findings that will soon become mainstream.
Guide the consumer, much as a management consultant might, about what they should do next wherever they may be in their decision-making journey.
What to Expect from a ContentWriters White Paper
______________
 Expert Insights on Any Topic
Our writers work hand in hand with the client, combining market research with the vision you have for your business to deliver a message that resonates with the audiences you wish to target.
 White Paper Writers in Your Industry
With expert teams who specialize in writing on specific industrial niches, we can help you create thought leadership pieces that set the tone for others to follow in your line of business.
 Intuitive Inbound Marketing
Depending on your audience and the platforms on which you seek improved engagement, our white papers will focus on the metrics that matter to improve marketing efficacy.
 Data-Driven Research
Using only the latest research and focusing on insights that matter, our white papers are thorough, well-informed, and written by vetted industry professionals — with your brand's vision and mission in mind.
How ContentWriters Helps You Educate Readers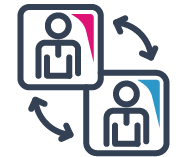 Writer Matching
We match you with the most qualified content writers who have experience both working and writing in your field.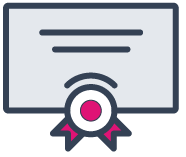 Content Success
A dedicated content success specialist acts as a liaison between our writer and your team to help remove impediments to project success.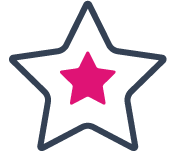 Your Style. Your Brand.
We provide all of our writers with clear, client-provided guidelines regarding tone, voice, keywords, and more to accurately reflect your brand and positioning in the market.
Exceptional Quality
ContentWriters was built on the delivery of high-quality work written and edited by industry experts, reviewed by dedicated account managers, and revised as needed to guarantee client satisfaction.
Continually Evolving Content Strategies

Standards, insights, and approaches change with time.
Flexibility, time to market, and accuracy are of crucial when it comes to delivering white papers that make a difference. ContentWriters has developed white papers that focus on everything from inspiring readers and enhancing online reputations to improving follow-through rates and boosting customer engagement for dozens of industries and countless business verticals.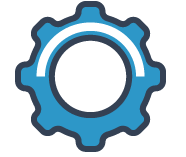 Custom White Papers Scaled to Your Needs

From seamless integration to ramping up production for different marketing and media channels, our white papers are tailor-made for any industry, workflow process, content calendar, target niche, or online platform. 
Bulk White Papers

Whether you require a one-off white paper or an ongoing series of thought pieces and research papers for any given industry or niche, we are here to conduct research, gather insights, educate consumers, and develop your position as a market thought leader.
______________

The ContentWriters team comprises experts with academic and professional experience in a wide range of industries and verticals, from government and healthcare to finance, tech, marketing, education, and more. We help our clients put together compelling data that is comprehensive yet easy to understand, identify common industry trends and consumer pain points, and professionally showcase their services to the end-users who will benefit from them most.

______________
Testimonials
The CW team is nimble and incredibly helpful. They not only help you execute on your vision, they truly endeavor to understand what your editorial needs are and how their team can best help meet these needs. They ensure the content CW is creating is not only engaging, but also purposeful.
Since the very moment we started working with ContentWriters almost 5 years ago now, we found them to be just great to work with. Their services have been vital to our growth and the constant support is why we continue to enjoy every single communication and have done for all these years.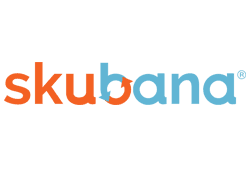 Matthew Rickerby Director of Marketing
ContentWriters have been such a help to our marketing team, they've created content that has helped us rank better for key search terms and have driven lots of organic traffic.

Chris Fasano Director of Marketing
We needed top notch quality writing and in volume, which ContentWriters provides for us week in and week out. We are very pleased with ContentWriters' work thus far.
Trusted by the World's Best Companies
Let's Discuss Your Content Goals
Scale content with a dedicated account manager
Managed Account Benefits
— Custom writer vetting and management
— High volume, high quality content
— Consistent publishing schedules
— Premium customer support
Learn More

→