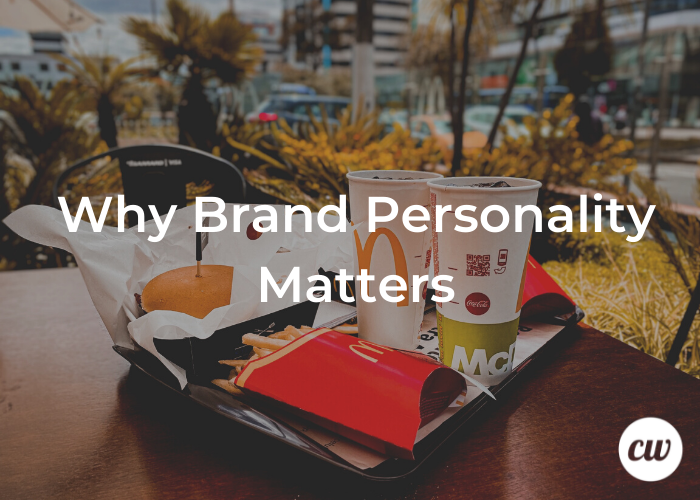 Why Brand Personality Matters
Disney. McDonald's. Apple. Ford. TikTok.
All of the world's major brands have distinct personalities.
Disney's personality is wholesome, warm, and welcoming, with an added touch of nostalgia. Ford is reliable, tough, and strong. You wouldn't see Disney running an ad campaign about being "Built Tough." Nor would you see Ford trying to talk in a manner that appeals to kids and adults alike.
A company's brand personality is more than just your company's positioning or language in an advertising campaign. Brand personality matters more today than ever before.
Let's explore:
Why developing a solid brand personality is a necessitity
How your brand can define a memorable personality
3 ways to implement your brand's personality across the company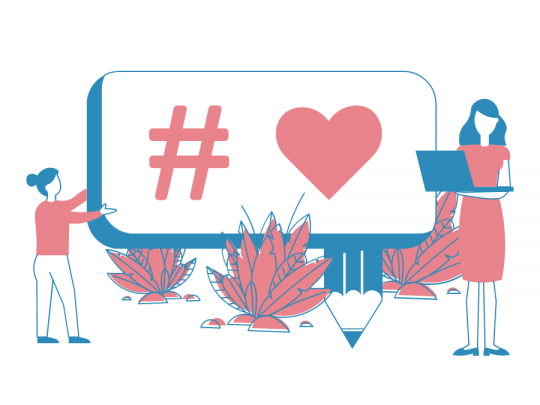 What is a Brand Personality?
In short, a brand's personality is the sum of the traits it presents.
As stated by Investopedia, "an effective brand increases its brand equity by having a consistent set of traits that a specific consumer segment enjoys."
These traits can include everything from the tone of voice used when writing ad copy to the feelings the brand colors evoke in a customer.
Examples of a brand's personality can include:
Nike's active and energetic colors and messaging

Jeep's adventurous and rugged content
When defining your brand's personality, answer these quick questions:
What do I want people to think about my brand?
Do you want customers to think your brand is helpful? Sincere? Altruistic? Or, would you prefer your brand to drum up feelings of excitement, energy, and power?
Brand personalities tend to fall into categories such as:
Intellectual/Competence

Sincerity

Sophistication

Excitement

Toughness/Ruggedness
What are my competitors' brand personalities?
If your market is full of brands that are built on the "rugged" exterior personality trait, consider taking the route of the helpful and wise brand. Look for opportunities to corner a brand personality segment of your market that hasn't been tapped into.
Why Care About Brand Personality?
If you're in an exciting industry such as the Food and Beverage or Software-as-a-Service markets, it's obvious why you need a brand personality. For those in the medical, industrial, or B2B fields, this necessity isn't quite clear.
To make it abundantly evident, all brands need a defined personality.
And here's why:
Market Differentiation
Your products and services will make you stand out from an industry perspective. But your customers don't have access to product specifications, warranties, service contracts, and other concrete differentiators.
Your brand personality helps your company stand out from the competition in the minds of consumers—especially when the differences between your products and services are minor.
Think about:
McDonald's vs. Burger King

Apple vs. Microsoft

Tesla vs. Volvo
Each of these brands has a distinct personality, from their tone of voice to the imagery and media used in advertisements.
Forms a Bond with Customers
What do you like about your friends? It's not their clothes or their car. It's their personality.
Just as we form bonds with friends, we also form bonds with the brands we purchase goods and services from. However, you can't form a bond with a boring, lifeless brand.
Developing and sustaining a definitive brand personality leads to brand loyalty from the customers who love your brand the most.
Without a personality, there's nothing for customers to be loyal to. Discounts and promotions only create repeat customers for so long. The way you make customers feel can last a lifetime.
Consistent Customer Experience
When your brand has a memorable personality, your customers will be able to instantly pick your brand, products, and services out of the crowd.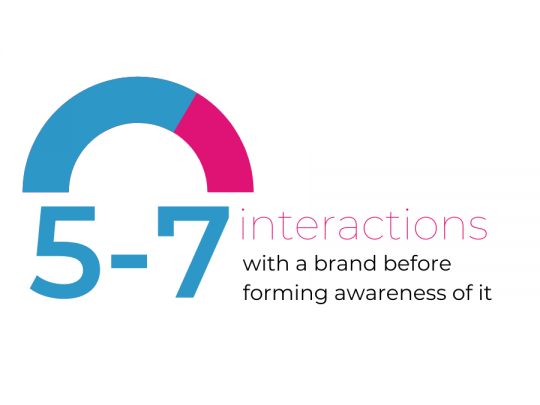 You'll never be confused for another brand or send customers mixed signals.
In marketing, it's widely known that it takes a customer 5-7 interactions with a brand on average before forming an awareness of that company and brand. However, with a memorable personality, your brand will make a lasting impression on a customer long before the 7th interaction.
Brand Personalities Create a Legacy
For fans of the TV show, The Office, Dunder Mifflin Paper Company will hold a place in their heart forever. Why? Mainly because of the witty dialogue and comedic takes on life.
However, for the fictional clients of Dunder Mifflin Paper Company, the local paper company has a Scranton, PA legacy due to the brand's exceptional customer service and personality.
Between creating a memorable brand, lasting client relationships, and a premium product, it's safe to say Dunder Mifflin's fictional legacy will last for ages.
3 Ways to Implement Your Brand's Personality
Your brand's personality must be evident across your organization, from marketing efforts to customer service conversations.
Once you've defined your brand personality, implement it in the following places to start.
1. Website Messaging
Your website is the first impression most customers will have of your brand. And, with the average user only spending 5.94 seconds on your homepage, it's imperative that your entire website reflect your brand's personality.
From the homepage headline to the body copy of your service pages, every copywriting opportunity must be aligned with your brand's personality.
2. Social Media Posts
Social media is an ideal place to showcase your personality. Create videos on TikTok that capture your brand's spunky side or write educational Twitter threads to display your brand's wealth of knowledge.
There's no limit to the number of ways to highlight your brand personality on social media.
3. Customer Interactions
From in-person interactions to customer emails, every interaction a person has with your company should be representative of your brand's personality.
Train customer service reps on how to speak or write with your brand's tone of voice. This helps ensure a seamless brand experience, no matter if a customer is speaking to an employee or reading a social media post.
So, What's Your Brand's Personality?
Without a brand personality, your company is another bit of noise in your industry.
Stand out from the competition and develop long-term bonds with loyal customers by defining and displaying your brand's personality!
дебетовые карты условия банков


Anne is a copywriter and digital marketing specialist currently residing in the Greater Nashville area. Originally from New England, she leverages her three top talents (writing, marketing, and coffee consuming) for businesses and brands of all sizes across the globe.
Anne is a 2013 Marketing Communications/Advertising graduate from Western New England University in Springfield, MA. She credits her launch into writing to her legendary elementary school poem about pizza that wowed the judges and won the creative writing award in her school district.
When not writing or working on marketing campaigns, you can find Anne at a coffee shop, exploring somewhere new, or training in martial arts as a 3rd degree black belt.