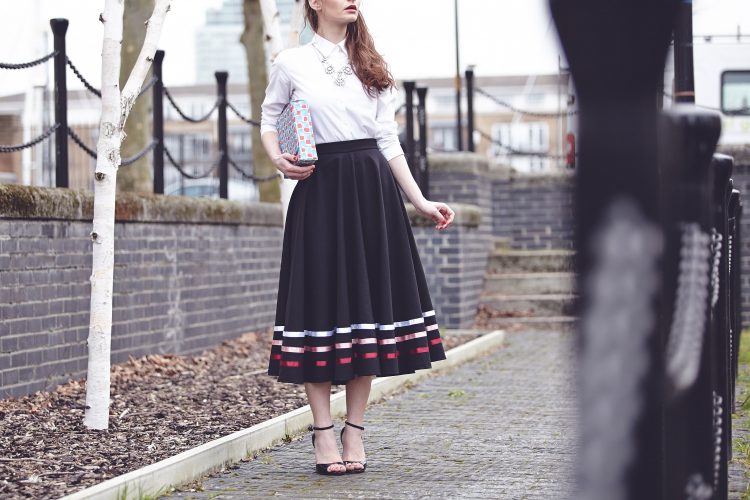 Using Beauty Influencers to Sell Your Products
The popularity of opinionated beauty influencers and the way they use blogs to reach their readers has forever changed how consumers shop for makeup and other beauty products.
Before buying anything, consumers will turn to social media, blogs or other informational sites to find out more about a product.
In fact, online beauty influencers have a tremendous impact on the products consumers buy. According to a research study, "nearly nine in 10 consumers (84%) make purchases after reading about a product or service on a blog." And one in four people buy products each month solely based on blog content.
It makes sense. Who would you trust more? An influencer reviewing a product or the company who makes the product? The influencer of course!
For this reason, 2017 has been dubbed the year of influencer marketing, and using beauty influencers to promote and sell your products can amp up your business and your sales. Here's what you should do.
#1 Define Your Beauty Influencers
Since individual influencers differ for every brand or product type, the first step is to define who you want to team up with.
By definition, influencers are, "those which have the most influence over potential buyers, and orientates marketing activity around these influencers." A beauty influencer can be a blogger, journalist, celebrity, brand advocate, advisor, etc.
Ask yourself:
Who are the most prominent influencers in my industry?
How big is their reach? Look at both blog readers and social media followers.
Does their typical content match your product?
Do their followers take action?
To find specific beauty influencers, you can:
Turn to Google
Search social media
Search hashtags
#2 Decide "What's in it for Them?"
Once you have an idea of who your beauty influencers are going to be, decide how you are going to compensate them for promoting or selling your products.
Keep in mind, compensation doesn't necessarily have to be financial. There are multiple ways you can pay back an influencer, such as:
Free products. You can offer the influencer some of your products free of charge to test out or review.
Social shares. If you are asking an influencer to simply mold your product to their followers, you can reciprocate by sharing the influencer's website on your social media channels.
Rather than paying an influencer to work with you, you can offer a commission or percentage of each sale they bring you. This is a great incentive for both you and the beauty influencer, since both of you are making money off the deal.
Of course, you can pay an influencer to promote your products. This is commonly seen in the form of a sponsored blog post.
#3 Reach Out!
Now that you know who your industry influencers are and what you plan to offer them, it's time to reach out. You can do this through social media, but the most direct way is with an email.
Emails should be friendly and short. Start by complementing the influencer by mentioning something you love about their brand. The complement is a great way to show the influencer that you know a little about them and you're not simply spamming.
Make sure your email explains what you'd like from the influencer (whether it's a promotion or adding your product to their online store) and what's in it for them.
Prepare to answer questions regarding your product, your brand and even your own social media following.
In today's online world, consumers no longer trust ads. Instead, they turn to online influencers to tell them what products they should use and what items to try. To really get your business visible and increase your sales online, turn to beauty influencers to help you promote and sell your products.


Corinne is a writer and blogging strategist, who specializes in finance and online business. After earning her BA in English, she began working in the fast-paced finance industry. After 6 years, she left it all behind and turned to her first love, writing. Focusing on valuable content that not only teaches and inspires, Corinne uses words to help businesses get the visibility they deserve online. She lives in Hawaii with her husband and two kids.